3 Unique Events Presented by CIRA - Register Now
CIRA is excited to present these unique events in the coming weeks. Everyone is welcome to join but you must register for each event.
Tuesday, March 23, 10:30 am–12:00 pm
CIRA Talk: "Are Governments and Donors Failing Key HIV Populations? What Does the Evidence Say?"
Presenters: Robert Hecht, PhD and Claire Young, MPH | Moderator: Luke Davis, MD
Register: https://bit.ly/3e7d7wU
Thursday, March 25th, 4:00 pm-5:00 pm
CIRA Community Conversations Series: "'COVID-Sorting': Navigating Intimacy and Risk"
Presenters: Dr. Jack Drescher & Dr. Ilana Seager van Dyk
Register: https://bit.ly/3em8tvt
Thursday, April 1st, 1:30 pm-3:00 pm
CIRA Talk: "Interventions to Address HIV-Related Intersectional Stigma"
Presenters: Jasmine Abrams, Devin English, Carlos E. Rodriguez-Diaz | Moderator: Skyler Jackson
Register: https://bit.ly/38uR002
New Project to Improve CVD Care for Ugandans Living with HIV

CIRA affiliates Drs. Donna Spiegelman, Raul U. Hernandez-Ramirez and Drew Cameron are among a group recently awarded a grant from the National Heart, Lung and Blood Institute for their project "Strengthening the Blood Pressure Care and Treatment Cascade for Ugandans Living with HIV - Implementation Strategies to SAve Lives" (PULESA-UGANDA).
More from Yale School of Public Health
In Memoriam: Robert J. Levine, MD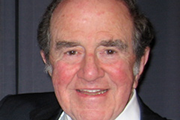 The Center for Interdisciplinary Research on AIDS community mourns the loss of Robert (Bob) J. Levine, MD, Emeritus Professor of Internal Medicine (1934- 2020). Bob was the director of CIRA's Law, Policy and Ethics (LPE) Core between 2008 and 2012. Under his leadership, the LPE Core supported research focused on law, policy, structure/context or ethics and provided consultations to CIRA scientists on HIV-related policy and law and their research implications to policy, practice and subsequent research.
Former REIDS Scholar with Expertise in Racism and Health Joining Yale School of Public Health

Former Research Education Institute for Diverse Scholars (REIDS) scholar, Ijeoma Opara, Ph.D., will be joining Yale School of Public Health as a tenure-track Assistant Professor of Racism & Health in the Department of Social and Behavioral Sciences on July 1. Dr. Opara will use community-participatory approaches to develop interventions that foster racial pride and empowerment particularly for Black girls.
More from Yale School of Public Health



Download a PDF compilation of active funding opportunities. Opportunities previously not listed are below.


NOTE: All times are expressed in Eastern Time unless otherwise noted. All dates refer to 2021 unless otherwise noted.