A Review and Highlights of Publications by CIRA Affiliates 2012-2019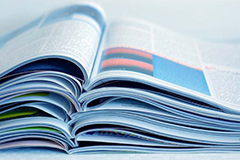 CIRA's Clinical and Health Services Research (CHSR) Core promotes multidisciplinary, collaborative research focusing on HIV prevention, care, and treatment in diverse clinical settings with an emphasis on research across the HIV care continuum delivered throughout the healthcare system. The CHSR Core conducts a periodic review and assessment of CIRA publications and creates a bibliography that serves as a broad guide to published research conducted by CIRA affiliates that addresses the HIV care continuum and pertinent areas of interest, and characterizes research expertise and activities in the U.S. and globally. The fifth update of the review comprises 1387 articles published between July 2012 and December 2019.
For questions and feedback, please contact Dini Harsono (dini.harsono@yale.edu).
Community Health Care Van Serving the Underserved Community With New Mission
The Community Health Care Van, a mobile medical clinic created by Yale School of Medicine's Rick Altice, MD, professor of medicine (infectious diseases), recently repurposed its activities to assist with combating the COVID-19 epidemic in vulnerable neighborhoods in the New Haven community. The van is now handing out facial coverings locally, in addition to providing postpartum visits for mothers and infants.
More from Yale School of Medicine
New Publication: "When Pandemics Call: Community-Based Research Considerations for HIV Scholars"
We are happy to share this AIDS and Behavior publication on community-based HIV research during the COVID-19 pandemic. It is the result of a successful collaboration between several of our Research Education Institute for Diverse Scholars, Ijeoma Opara, Cristian Chandler, Danielle Alcena-Stiner and Nkiru Nnawulezi, and Yale School of Public Health Professor, Trace Kershaw.
Fair Haven Community Health Clinic Receives Grant for COVID-19 Telehealth Program
Congratulations to Fair Haven Community Health Clinic in New Haven, which today received a $430,000 award from the Federal Communications Commission to provide its COVID-19 high-risk and vulnerable patient population with video and voice consults, and use remote monitoring to help manage patients with chronic conditions. This funding was included as part of the CARES Act relief package passed last month by Congress.
CT Association for Human Services Joins With AIDS Connecticut
The Connecticut Association for Human Services (CAHS) recently announced it has affiliated with AIDS Connecticut, effective May 1, 2020. Both organizations will retain their respective names as divisions within a new parent company, Advancing Connecticut Together (ACT). The collective impact of this new joint venture will strengthen and broaden the range of services provided to families throughout Connecticut.
Learn more from AIDS Connecticut and Connecticut Association for Human Services (CAHS).



Download a PDF compilation of active funding opportunities. Opportunities previously not listed are below.
HIV-Related Opportunities:
Other Opportunities:


NOTE: All times expressed in Eastern Time unless otherwise noted. All dates refer to 2020 unless otherwise noted.