Applications Now Being Accepted for CIRA's Fellowships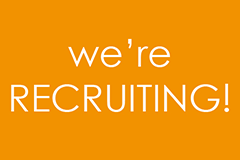 Recruitment is underway for our two successful training Fellowships.
Through these CIRA-supported fellowships, new scientists are equipped with the skills to advance HIV related research and to address future challenges of the HIV/AIDS epidemic. Fellows benefit from mentorship from leading researchers in the field, integration with the CIRA community, and a network of over 100 past Fellows. Our two training programs have generated over 1200 peer-reviewed publications and over 200 funded grants since 2008.
Contact Katie Doucet (katie.doucet@yale.edu), Development Core Assistant Director, with any questions.
Study could help youth in Paterson, NJ
Dr. Ijeoma Opara, a community-based researcher, professor at Stony Brook University, and a former Research Education Institute for Diverse Scholars (REIDS) fellow, was featured by PIX 11 News for her research in Paterson, NJ looking at the role neighborhoods play when it comes to substance use and mental health outcomes among the city's youth.
Inaugural State of LGBTQ Health National Survey

The Inaugural State of LGBTQ Health National Survey of clinical and behavioral health providers will assess the LGBTQ health care landscape and inform advocacy, education, research and training activities. Deadline for participation is Thursday, November 5.



Download a PDF compilation of active funding opportunities. Opportunities previously not listed are below.
HIV-Related Opportunities:
Notice of Special Interest:


NOTE: All times expressed in Eastern Time unless otherwise noted. All dates refer to 2020 unless otherwise noted.