How To Implement Contact Tracing That Works -- Without Exacerbating Health Inequities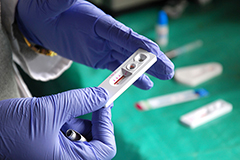 Given the lack of available timely testing and containment for COVID-19, major efforts will be needed to safely relax the current guidance for social distancing. A key component of the needed response moving forward includes rapid scale-up of contact tracing. Informed by their experiences with contact tracing implementation for HIV and data revealing racial disparities as it relates to COVID-19 awareness, attitudes, and actions, researchers Dr. E. Jennifer Edelman (Yale Schools of Medicine and Public Health), Christopher A. Cole (A Place to Nourish your Health (APNH)) and Dr. Marjorie S. Rosenthal (Yale School of Medicine) suggest the following be considered in planning and implementing contact tracing for COVID-19.
New Center in Implementation Science Launched with University of Malaya
Yale University and the University of Malaya (UM) in Kuala Lumpur have been awarded a multi-million dollar grant to establish the Malaysian Implementation Science Training (MIST) center to catalyze research and training through the Fogarty International Program at the National Institutes of Health. The program, expected to launch this fall, will train the next generation of researchers in implementation science and builds on 15 years of research collaboration between the two universities. Co-directors will be Frederick L. Altice, a Yale professor of medicine and public health, and Adeeba Kamarulzaman, dean of the faculty of medicine at UM.
More from Yale School of Public Health
CIRA @ AIDS 2020: Virtual and COVID-19 Conference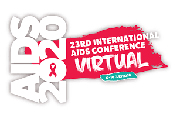 CIRA researchers presented 24 abstracts at the 23rd International AIDS Conference and the inaugural COVID-19 Conference that were held last week (see updated listing). Registered AIDS 2020 attendees can catch up on with on-demand pre-conferences, satellites and conference sessions via www.aids2020.org until September 30, 2020. Session recordings and presentations from COVID-19 Conference are available for public at covid19.aids2020.org/session-recordings-and-presentations/.
A Shot to Protect Against H.I.V.
A single shot every two months prevents H.I.V. better than the most commonly used daily pill, Truvada, researchers reported on July 7, 2020. At the moment, Truvada and Descovy, made by Gilead Sciences, are the only drugs approved by the Food and Drug Administration for prevention of H.I.V. infection, a strategy called PrEP.



Download a PDF compilation of active funding opportunities. Opportunities previously not listed are below.
Yale Opportunities:
HIV-Related Opportunities:
COVID-19-related Opportunities:
Other Opportunities:
Notice of Special Interest:
Request for Information:


NOTE: All times expressed in Eastern Time unless otherwise noted. All dates refer to 2020 unless otherwise noted.