Yale Researchers Join with APNH: A Place to Nourish Your Health to Expand New Haven HIV Prevention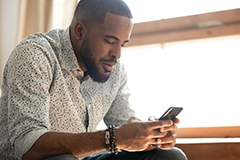 APNH: A Place to Nourish Your Health, formerly AIDS Project New Haven, is working with Yale University researchers to develop an intervention that uses social networking apps to engage more young Black and Latino gay and bisexual men in HIV prevention.
The project, called Chat4Change, is a collaboration between APNH, CIRA, the Yale School of Public Health (YSPH) and the Yale School of Medicine.
More from Yale School of Public Health
CIRA Welcomes New Yale AIDS Prevention Training Program (Y-APT) Fellows
CIRA bids a fond farewell to one cohort of pre and post-doctoral fellows, while we also welcome 3 new scholars to our Yale AIDS Prevention Training Program (Y-APT), directed by Dr. Trace Kershaw. We pass on our warmest congratulations to our 'graduating' NIMH fellows -- Skyler Jackson, Isabel Martinez, Jillian Scheer, Cynthia Shi, Melody Tulier, and Adam Viera -- and wish them well in their further endeavors!
CIRA Welcomes Raul U. Hernandez-Ramirez as Associate Director, Interdisciplinary Research Methods Core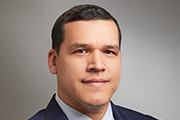 Effective June 1, 2020, CIRA welcomed Raul U. Hernandez-Ramirez as Associate Director of the Interdisciplinary Research Methods Core within CIRA. His primary role is Associate Research Scientist in Biostatistics at the Center for Methods in Implementation and Prevention Science within Yale School of Public Health. Dr. Hernandez-Ramirez's research interests including conducting implementation research in HIV/AIDS and in cancer.
CIRA Affiliates among the Faculty Awarded with Funding for Work in Global Health
Projects that focus on enhancing public health education in Sudan, improving community health in rural Ghana, and using mobile technology to integrate mental health into primary care in Nigeria won this year's Hecht Global Health Faculty Network Awards given by the Yale Institute for Global Health (YIGH). Among the CIRA affiliates leading and/or contributing to all three projects are Saria Hassan, Kaveh Khoshnood, Elijah Paintsil, Yusuf Ransome, Sten Vermund, and Katie Wang.
More from Yale School of Medicine
COVID-19 and HIV Resources at CIRA Website

CIRA has launched a webpage that provides a wide range of resources surrounding COVID-19 and HIV. The webpage will be updated regularly as new information and materials become available. The resources include COVID-19-related funding opportunities, call for papers, research tools and guidance, and many more. Contact Dini Harsono (dini.harsono@yale.edu) for questions or comments about the webpage.



Download a PDF compilation of active funding opportunities. Opportunities previously not listed are below.
HIV-Related Opportunities:
Other Opportunities:
Notice of Special Interest:
Request for information:


NOTE: All times expressed in Eastern Time unless otherwise noted. All dates refer to 2020 unless otherwise noted.