Yale School of Public Health Researchers Awarded More than $9.4 Million in Grants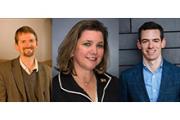 Three research grants totaling more than $9.4 million have been awarded to Yale School of Public Health researchers. Among the awardees are:
More from Yale School of Public Health.
Prescribed Opioids Raise Risk of Pneumonia in Patients With and Without HIV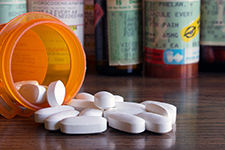 Taking prescribed opioids raises the risk of pneumonia in individuals with and without HIV, a new Yale-led study finds. The study, published in JAMA Internal Medicine, reinforces the concern that prescription opioid painkillers have a negative impact on the immune system. It also underscores the need for awareness among opioid prescribers who can take steps to minimize the risk of pneumonia through vaccination and promoting smoking cessation, the researchers said. To their knowledge, this is the first study to examine the impact of prescribed opioids on pneumonia risk in patients with HIV.
On Zoonotic Viruses and Yale-New Haven Hospital's AIDS Care Program: An Interview with Warren Andiman, MD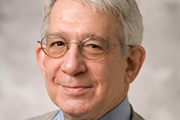 "The entire focus of my work changed when the AIDS epidemic hit New Haven."
Read the Yale Journal of Biology and Medicine interview with Warren Andiman, M.D., founder of the AIDS Care Program at Yale-New Haven Hospital. Dr. Andiman is currently Professor Emeritus of Pediatrics (Infectious Disease) at the Yale School of Medicine.
More from Yale Journal of Biology and Medicine
New CT State Data: HIV Diagnoses Up In 2017
The number of people diagnosed with HIV increased in Connecticut from 2016 to 2017, according to new data released by state health officials Friday, but over the long term, new cases of the disease have been on the decline.
Implementation of the Final Rule on the Federal Policy for the Protection of Human Subjects (Common Rule)
The U.S. Department of Health and Human Services and fifteen other Federal Departments and Agencies have issued final revisions to the Federal Policy for the Protection of Human Subjects (the Common Rule). Several provisions in the Revised Common Rule may result in changes to Yale IRB review and application processes, as well as NIH policies and procedures. More information is available at the following links.
- Yale Human Research Protection Program (HRPP)
- National Institutes of Health
- Revised Common Rule
PODCAST: Syringe Service Programs
Drs. Robert Heimer, Yale School of Public Health, Thomas Stopka, Tufts Public Health, and Melissa Marx, Johns Hopkins Bloomberg School of Public Health, discuss the effectiveness of Needle Exchange programs and address concerns some have about crime and safety around Syringe Service program sites.
More from WCAI, an NPR member radio station.
Vaccine Expert Named First Director of Yale Institute for Global Health
Dr. Saad B. Omer has been named the inaugural director of the Yale Institute for Global Health (YIGH). Omer is currently the William H. Foege Professor of Global Health, Epidemiology, and Pediatrics at Emory University's Schools of Public Health and Medicine. He will hold joint appointments at Yale School of Public Health and Yale School of Medicine and a secondary appointment at Yale School of Nursing, effective July 1.



Download a PDF compilation of active funding opportunities. Opportunities previously not listed are below.


NOTE: All times expressed in Eastern Time unless otherwise noted. All dates refer to 2019 unless otherwise noted.