Monthly Meetings
September 29th
Meet and Greet with Solomon Goldstein-Rose
Click here for the 2016-2017 Monthly Meeting Calendar
SEND COSA NEWS:
29th Annual COSA Awards Breakfast
September 16th
We enjoyed our largest attendance ever at last week's breakfast. Our speakers, District Attorney David Sullivan,
Senator Stan Rosenberg
and
Representative Ellen Story
made for an inspiring morning. We listened to the remarkable contributions our award winners Wendy Berg (Community Legal Aid) David Felty (Homeward Vets) and Walt Kohler (Pioneer Valley Habitat for Humanity) make to our communities everyday.
Thank you for joining us! See you next year.
~~~~~~~~~~~~~~~~~~~~~~~~~~~~~~~~~~~~~~~~~~~~~~~
Come and Meet
Solomon Goldstein-Rose
at our
COSA Meeting
September 29
Solomon Goldstein-Rose won the 3rd Hampshire District state House of Representatives seat, following Ellen Story. Solomon has the energy and enthusiasm to work on our behalf at the State House. It is our job to share with Solomon the work we do and how he can best support us.
Please attend this important monthly meeting. We will spend our time educating Solomon about the the critical human service work that is being done in Hampshire County. Please join in this conversation, and meet your new Representative!
September 29
9:00 am - 10:30 am
Berkshire Children & Families
220 Russell St. Hadley, MA
~~~~~~~~~~~~~~~~~~~~~~~~~~~~~~~~~~~~~~~~~~~~~~~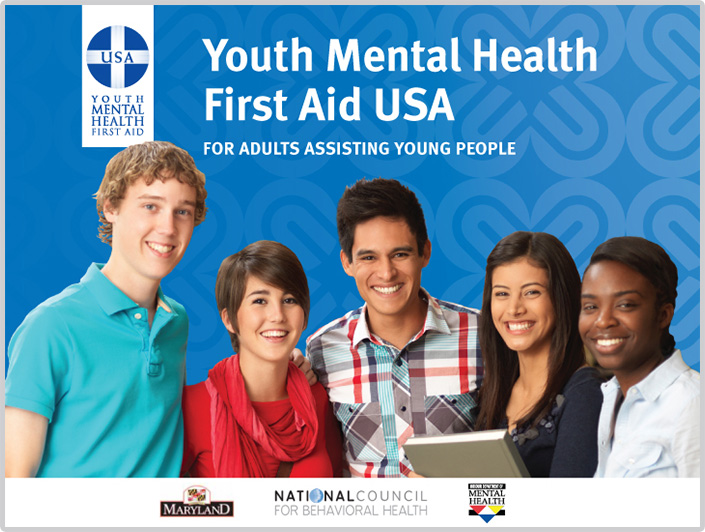 FREE
Youth Mental Health First Aid Training
Amherst, MA - A free Youth Mental Health First Aid training will be held at the Unitarian Universalist Society of Amherst (121 N. Pleasant St., Amherst) on
October 7, 2016 from 9:00am to 5:00pm
. Registration is required, and those interested in registering should email
FrickeDRE@gmail.com
for registration information.
Youth Mental Health First Aid is designed to teach parents, family members, caregivers, teachers, school staff, peers, neighbors, health and human services workers, and other caring citizens how to help an adolescent (age 12-18) who is experiencing a mental health or addictions challenge or is in crisis. Youth Mental Health First Aid is primarily designed for adults who regularly interact with young people. The course introduces common mental health challenges for youth, reviews typical adolescent development, and teaches a 5-step action plan for how to help young people in both crisis and non-crisis situations. Topics covered include anxiety, depression, substance use, disorders in which psychosis may occur, disruptive behavior disorders (including AD/HD), and eating disorders. Identified on SAMHSA's National Registry of Evidence-Based Programs and Practices, the training helps the public better identify, understand and respond to signs of mental illnesses.
~~~~~~~~~~~~~~~~~~~~~~~~~~~~~~~~~~~~~~~~~~~~~~~
THE BRIDGE
Massachusetts Governor Charlie Baker is signing a proclamation designating September as
Intergenerational Awareness Month (IGAM)
! (Special thanks to Representative Carmine Gentile, our liaison with the State House.) Mitchell Chester, Commissioner of Elementary and Secondary Education, has shared information about IGAM as well as Bridges Together's
resources
in his most recent
newsletter
. Celebrations have started...but there's more to come!
Check it all out here.
~~~~~~~~~~~~~~~~~~~~~~~~~~~~~~~~~~~~~~~~~~~~~~~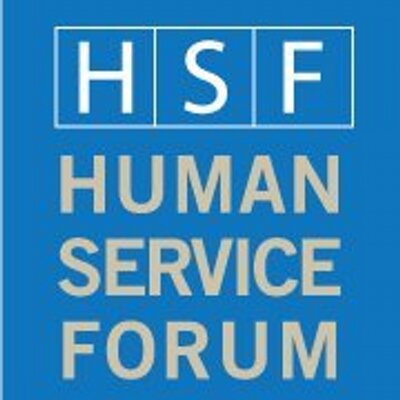 Human Service Forum
September Breakfast with Sheriff Michael Ashe

We are thrilled to invite you to join us in recognizing a respected and successful human service professional whose 42 years of hard work and dedication resulted in significant social service achievements. From recognition at the White House to articles in national publications, Sheriff Mike Ashe has gained honors, acknowledgement and awards for the innovative thinking he brought to the world of corrections.
Date:
Thursday, September 29, 2016
Time:
Breakfast:
8:00 a.m. - 9:30 a.m.
Location: Delaney House, Holyoke

Program Fee:
HSF Members - $25; Not Yet Members - $
50
Special Offer $35
~~~~~~~~~~~~~~~~~~~~~~~~~~~~~~~~~~~~~~~~~~~~~~~
Save the Date
22nd Annual Masquerade
It's time for the fun and festive Masquerade Bowl! November 5
th
and 6
th
mark our 22
nd
Annual Bowl-a-thon.
We invite you to join us- it's easy! Visit our web site to form a team today. You simply need three other friends, co-workers or family members to join you, though more are certainly welcome.
Each bowler supports the work of Big Brothers Big Sisters of Hampshire County by asking family, friends or other members of their community to donate. Every bowler raises a minimum of $75.00 and then to celebrate their success, team members get together on either the 5
th
or 6
th
, at noon or 2:00 P.M., and Bowl For Kids' Sake! Can we count you in?
525 Pleasant St. Northampton, MA
~~~~~~~~~~~~~~~~~~~~~~~~~~~~~~~~~~~~~~~~~~~~~~~
The Jandon Center for Community Engagement

"Advancing Social Equity
and Supporting Healthy Communities"
Please join us for the Jandon Center's Dedication Celebration Events
September 21
Smith College - Wright Hall Lower Level
4:00 pm - 5:00 pm Open House
5:00 pm -6:00 Jane Grossman Cecile Memorial Lecture
Arne Duncan Secretary of Education 2009-2016
"What I Learned From Children"
6:00 pm - Reception
~~~~~~~~~~~~~~~~~~~~~~~~~~~~~~~~~~~~~~~~~~~~~~~
HAPHousing is embarking on a new initiative entitled The Way Home, opening our doors to friends and community partners. Each month, there will be two opportunities to attend a one-hour gathering that highlights several programmatic areas of impact. Stories of client transformation will be shared and our dedicated staff will discuss the paths taken to achieve success. At HAPHousing, we provide people with the tools they need to thrive and their communities flourish.
We invite you to join us for an informative and inspirational journey. The upcoming program takes place on:
Wednesday, September 21st
5:30 - 6:30pm
HAPHousing, 267 High Street
Holyoke, MA
~~~~~~~~~~~~~~~~~~~~~~~~~~~~~~~~~~~~~~~~~~~~~~~
With the release this week of new Census Bureau data from the American Community Survey (ACS), it is clear that working families nationwide and here in Massachusetts made some important gains from 2014 to 2015 -- and that opportunities exist to build on these gains. MassBudget's new factsheet, U.S. and MA Households Make Meaningful Gains in 2015, explores what can be learned from this new data.
While the overall U.S. poverty rate declined meaningfully, there was no clear drop in the Massachusetts poverty rate. Median incomes saw strong growth in 2015 in the U.S. as a whole and somewhat more modest growth here in Massachusetts.
~~~~~~~~~~~~~~~~~~~~~~~~~~~~~~~~~~~~~~~~~~~~~~~
Cancer Connection Harvest Dinner and Auction


Rob Watson and Patrick Viteri will be co-hosting an evening of gourmet fare, beautiful music and a silent auction, which features many wonderful items to benefit Cancer Connection on October 28th. We will be treated to the music of the Aldo Fabrizi on mandolin and Karen Axelrod on the keyboard and accordion. A delicious meal by Rob Watson and Lone Wolf Restaurant and an incredible auction featuring excursions, restaurant gift certificates, gift baskets, original artwork and so much more. Contact Cancer Connection, if you'd like to volunteer for this spectacular event.
~~~~~~~~~~~~~~~~~~~~~~~~~~~~~~~~~~~~~~~~~~~~~~~~~~~

This year's
conference
features more workshops, more resources, and more opportunities to network than ever before.
The nonprofit sector is constantly evolving, growing, innovating, and reforming to meet the ever-changing needs of those it serves. This year's conference,
Moving Forward for a Better Commonwealth
, will tap into the collective expertise of the nonprofit sector and take a look at what's working, and what needs to work better.
Network
Join 600+ nonprofit and business leaders from across the state for a day of inspiration and education.
Opening Session: Keynote Speaker
The conference will kick-off with an inspiring speech from Gururaj "Desh" Deshpande, Trustee of Deshpande Foundation. Enjoy an opportunity to hear Desh speak about his extensive experience and provide insights into how the nonprofit sector can continue to adapt and flourish moving forward.
Learn more.
Workshops
Whether you're looking to enhance your fundraising skills, boost your productivity, or energize your board, the 31 workshops offered will cover a variety of topics for every state in your career and will provide you with everything you need to be more effective and efficient.
Learn more about the workshops and presenters.
Resources
Visit the more than 50 exhibitors and learn about local services and products to help you and your organization be more effective.
November 2nd
Sheraton Tara - Framingham
~~~~~~~~~~~~~~~~~~~~~~~~~~~~~~~~~~~~~~~~~~~~~~~
Diabetes Prevention Program Classes

A new local partnership has formed to help residents of Hampshire County and the Hilltowns eat better and move more to decrease their risk for Type 2 Diabetes. The Hampshire Regional YMCA, Hilltown Community Health Centers and Healthy Hampshire have formed a partnership to offer the YMCA's Diabetes Prevention Program at two sites in Hampshire County and the Hilltowns this fall.
The YMCA's Diabetes Prevention Program has been shown to reduce the risk of diabetes among participants by as much as 58% for all adults and 71% for participants over 60 years of age. Small group classes meet in 25 sessions over the course of one year with a trained lifestyle coach. The program helps participants support small, sustainable decreases in weight by focusing on smaller portions, reductions in fat intake and discovering healthier foods. It helps participants increase the amount of physical activity through moderate means such as walking, swimming and light chores, for as little as 30 minutes a day, 5 days a week.
This program is open to all residents of Hampshire County and the surrounding Hilltowns. Participants do NOT need to be members of the YMCA to participate, and will receive a complimentary 12 week free membership to the YMCA. For more information and to enroll, please contact:
Lynne Zusi, Hampshire Regional YMCA
~~~~~~~~~~~~~~~~~~~~~~~~~~~~~~~~~~~~~~~~~~~~~~~
Preparing for Your Child's IEP Meeting

The United Arc in collaboration with Massachusetts Families Organizing for Change (MFOFC) is sponsoring an upcoming training workshop.
This is a free workshop for parents and professionals to be held in both of our United Arc Locations with g
uest speaker, Ingrid Flory, of MFOFC.
You will learn strategies to participate in a productive meeting; contribute directly to the IEP; get your concerns addressed; clearly communicate your vision, priorities and concerns.
Wednesday, September 21, 2016

6-8pm

- Turners Falls, MA
Thursday, October 13, 2016

6-8pm

- Athol, MA
~~~~~~~~~~~~~~~~~~~~~~~~~~~~~~~~~~~~~~~~~~~~~~~
Western MA Healthy Equity Summit
The second Western Massachusetts Health Equity Summit
will take place on
Friday
,
November 18
, 201
6
,
9-3pm
.
The Summit will bring together practitioners and community leaders from across our four counties. We'll work, learn, and take important steps toward greater health equity in Western MA.
Hear from the 10-member Coalition of Western MA Hospitals/Insurer regarding their 2016 Community Health Needs Assessment (CHNA).
Participate in networking and collaboration opportunities.
Hear about Data, Stories & Best Practices from communities in our 4 counties working on health equity issues.
Registration will be open soon.
If you have questions, please contact the UMass Amherst Office for Public Health Practice and Outreach at the School of Public Health and Health Sciences: at
(413)-545-2529
, email:
risa@schoolph.umass.edu
.
~~~~~~~~~~~~~~~~~~~~~~~~~~~~~~~~~~~~~~~~~~~~~~~
Puzzle of
Parenting Series
Early Childhood is a wonderful time to introduce young children to other cultures. This special event introduces the Spanish and Latin American culture and it includes children's music, stories, games, an art activity and a special snack.
Sep. 22, 10:00 - 11:00am

, South Hadley Family Center

Oct. 6, 10:00- 11:00am

, Amherst Family Center, Amherst

Oct. 20, 2016, 10:00 - 11:00am

, Ware Family Center, Ware

Dec. 1, 10:30 - 11:30am

, Palmer/Monson Family Network, Three Rivers REGISTER
Young Scientists
In this workshop we'll talk about ways to encourage and build on your child's natural inquisitiveness, and we'll have lots of things for you and your child/scientist to explore together. Child care will be available during the parent learning session, which will be followed by fun parent-child activities.
Sep. 24, 10:00 - 11:30am

, Warren Community Elementary

Oct. 1, 10:00 - 11:30am

, Our Lady's Child Care Center, Easthampton REGISTER
Early Readers
Talking, singing, playing and reading with your child all build early reading skills. Join us to learn how you can do more of these activities with your child and how these and other everyday interactions with your child provides preparation for reading.
Sep. 29, 9:30 - 11:00am

, Amherst Family Center, Amherst

Sep. 30, 10:30- 12:00pm

, Granby Free Public Library, Granby

Nov. 9, 10:00- 11:00am

, Ware Family Center, Ware

Nov. 15, 6:00 - 7:00pm

, West Brookfield Elementary School

Nov. 29, 10:00 - 11:00 am

, Easthampton Family Center
First Steps to Reading
Did you know that you can help your child grow into reading by talking, playing, sharing books and even singing together? In this four-session workshop we'll find out why these things are important and have lots of time for parents and children to do fun activities together. Each session starts with a light supper. Childcare provided during parent learning times (please plan to bring your child). You will receive a book at each session to take home.
Oct. 6

, 13, 21, and 27,

6:00 - 7:30pm

, South Hadley Public Library, South Hadley REGISTER
Hand Gym
Want to develop those important fine motor skills? This class offers the opportunity to construct a box full of fine motor goodies for your little ones. Make them and take them home for good use!
Oct. 15, 10:00 - 11:30am

, New Hingham Regional Elementary School, Chesterfield

Oct. 22, 10:30 - 12:00pm

, Hatfield Public Library, Hatfield

Dec. 13, 6:00pm - 7:30pm

, Pelham Public Library, Pelham
~~~~~~~~~~~~~~~
~~~~~~~~~~~~~~~~~~~~~~~~~~~~~~~~
Convert Online Contacts into Donations - Nonprofit Hub
Sep. 21 at 11:30 am

You're generating email Contacts online and you have hundreds, if not thousands of social media Likes ... but how do you translate Contacts and Likes into dollars?
The answer is Marketing Automation.
Marketing automation isn't just a new technology, but rather it is part of an entirely new strategy of online development known as content marketing.

A strategy that emphasizes relationship development as a key driver in greater supporter engagement - which translates to more committed donors.

A step­-by­-step process to build, launch and manage your online fundraising efforts.
~~~~~~~~~~~~~~~
~~~~~~~~~~~~~~~~~~~~~~~~~~~~~~~~
Opportunities
Clinical Support Options
There are many positions available.
Community Action
There are many more positions available!
**New Listings -
~~~~~~~~~~~~~~~~~~~~~~~~~~~~~~~~~~~~~~~~~~~~~~~~~~~~~~
We will be re-posting this list shortly.
We are in the process of renewing memberships.
Please encourage your organization to join us!