Monthly Meetings
February 21st
Fundraising Panel of Experts
March 23rd
Community Health Needs Assessments
SEND COSA NEWS:
Next
Newsletter Submission Deadline
Feb. 13, 2017
JOIN US:
____________
COSA MEETING
Grant Makers Panel
February 21st
Join us as we discuss grant making with local experts Jim Ayres of the United Way and Janet Daisley of the Community Foundation of Western MA. Time to sharpen your skills and hear the latest!
Monthly meetings take place at Berkshire Children & Families
220 Russell St. (Rt 9) in Hadley from 9-10:30am
~~~~~~~~~~~~~~~~~~~~~~~~~~~~~~~~~~~~~~~~~~~~~~~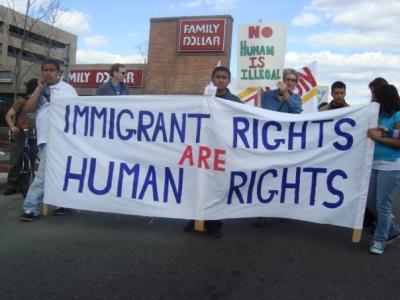 Webinar
Mobilizing Public Health for Immigrant Rights

by Public Health Awakened
What
1-hour webinar to learn about:
Specifics of how the President's immigration policy agenda is a threat to public health

The personal experiences of people affected by unjust immigration policies

Community organizing for immigrant rights in this era

Specific examples of what you can do within public health and as a private citizen/resident with public health knowledge
When
Tuesday, 2/28

from

10:00 am to 11:00 am

Pacific Time
Who's it for
Public health professionals, academics, and students interested in learning about community organizing efforts for immigrant rights - and looking for ways to participate in these efforts, from a public health standpoint.
~~~~~~~~~~~~~~~~~~~~~~~~~~~~~~~~~~~~~~~~~~~~~~~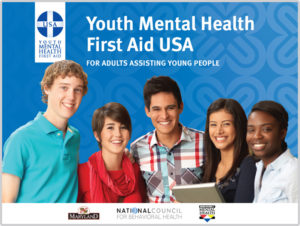 Youth Mental Health
First Aid Course
YMHFA is likened to CPR in that it is a first-responder training that teaches people how to respond if faced with Mental Health issues for people aged 12-18 years old, as well as help them to recognize signs and symptoms of a mental health disorder.
The training will be held at Smith College Academy Library on March 25th from 9am to 5pm. There is no cost for this course, and lunch will be served.
This training is being provided by the Coalition of Western MA Hospitals in collaboration with the Hatfield Mental Health Awareness Committee.
~~~~~~~~~~~~~~~~~~~~~~~~~~~~~~~~~~~~~~~~~~~~~~~
Pioneer Valley
Habitat for Humanity Events
SWEET! Steve's Sugar Shack!
It's your annual opportunity for a seasonal treat combined with the sweet feeling of helping others on
Saturday
February 25th
from
7:00am - 1:00pm
.
It's the Opening Day of
Steve's Sugar Shack in Westhampton
! On behalf of the Westhampton Congregational United Church of Christ, Steve has once again offered to donate a portion of the day's profits to Pioneer Valley Habitat for Humanity. When you place your order you will also have the opportunity to donate $1 beyond your breakfast price directly toward Habitat, and a donation jar will be available throughout the sugar season for those of you who wish to donate in a larger capacity. Thank you to Steve and Julie Holt and the WCCC for their years of support through this festive event!
On Sunday March 5th from 1p to 4 pm we will be holding our first SWIM-A-THON! The event will be held at the JFK Middle School on Bridge St. in Florence. Food and beverages will be provided for participants post-swim, and prizes awarded in the following categories:
Top Fundraisers - the three people who raise the most support through pledges
Top Lap Swimmer - greatest number of laps in 30 minutes
Youngest Participant
Oldest Participant
Registration is $25 and due by March 2. For questions, email
~~~~~~~~~~~~~~~~~~~~~~~~~~~~~~~~~~~~~~~~~~~~~~~
Autonomy, Decision Making Supports, and Guardianship
Attorney Fred Misilo, of Fletcher Tilton will lead a training on guardianship, alternatives to guardianship and
other "coming of age" related issues for individuals with intellectual and developmental disabilities.
March 22, 6 - 8pm -
Turners Falls, MA
-
REGISTER
The United Arc provides support services and advocacy for individuals with developmental disabilities and their families living in Western Massachusetts. The United Arc is a partner agency of The United Way of Franklin County.
~~~~~~~~~~~~~~~~~~~~~~~~~~~~~~~~~~~~~~~~~~~~~~~
The Puzzle of Parenting Series
Hola Amigos y Amigas
This special event introduces the Spanish and Latin American culture, and it includes children's music, stories, games, an art activity, and a special snack. Many dates and locations are available.
REGISTER
Positive Solution Part One - Making Connections
In this session we will i
dentify the importance of building positive relationships with children and
discuss the "power" of using positive comments and encouragement with children. REGISTER
March 6, 2017, 5:30pm - 7:30pm

, Belchertown Family Center
April 25, 2017, 5:30pm - 7:30pm

, Easthampton High School
Positive Solution Part Two - Making it Happen!
In this session we will u
nderstand how play can be a powerful parenting practice, l
earn ways to help children develop friendship skills, l
ink building relationships, using positive comments, encouragement, and play to children's behavior.
REGISTER
March 13, 5:30pm - 7:30pm
, Belchertown Family Center
May 2, 5:30pm - 7:30pm
, Easthampton High School
Join us to learn:
What is an opioid overdose? How do you r

ecognize and respond to an overdose? How do you

administer Nasal Narcan to reverse an opioid overdose?
Dates and Locations:
Amherst

: March 1, 9:00 am,

Unitarian Universalist Church,

121 North Pleasant Street

Huntington: February 15, 3:00pm, Hilltown Community Center, 9 Russell Road, Huntington

Easthampton: February 14, 3:00pm, Easthampton School Dept. 50 Payson Ave, Easthampton

South Hadley: February 9, 5:00pm, South Hadley Town Hall, 116 Main St. #109, South Hadley

Event details for Northampton, Florence, Granby, Belchertown, and Ware to be released soon.
Sponsored by the NWDA Office, Hampshire HOPE, Tapestry Health and the Quaboag Hills Community Coalition
Residents from all communities are welcome to attend! Please RSVP to Cherry Sullivan at (413) 587-1219
~~~~~~~~~~~~~~~~~~~~~~~~~~~~~~~~~~~~~~~~~~~~~~~
SAVE THE DATE
Amherst Survival Center
Empty Bowls
March 20
The Empty Bowls fundraiser is coming up on March 20th, at the Pub in Amherst. Stay tuned for more information!
~~~~~~~~~~~~~~~~~~~~~~~~~~~~~~~~~~~~~~~~~~~~~~~
Story Telling as
Mission Moments
A Nonprofit Hub Podcast
All of us have stories that stem from our work and most of us already know the importance of storytelling. In this Hubcast, Lori Jacobwith helps us look at storytelling in a new way. She goes over "mission moments," stories that explain our mission and the influence it creates.


During this episode, you'll learn:
How to be a better storyteller-even if you're not a writer

What to include (and not) in your own mission moments

How to create a culture of storytelling in your nonprofit
~~~~~~~~~~~~~~~~~~~~~~~~~~~~~~~~~~~~~~~~~~~~~~~
Creative Self-Care
The Bridge
This group is designed to encourage the use of self-care and self-compassion in parents. Each week will begin with a short check-in, followed by an art project designed to promote healing.
Tuesday evenings
5:30 to 7:30 pm,
from
March 14th to April 25th
Pre-registration is required.
~~~~~~~~~~~~~~~~~~~~~~~~~~~~~~~~~~~~~~~~~~~~~~~
Amherst CDBG Meeting
The CDBG Advisory Committee will be meeting next on February

23rd

at 7 PM in the

South Meeting Room (#101)

, Bangs Center. This will be a public hearing to announce the final funding recommendations for the 2017 application, and to revise the Community Development Strategy and target areas as necessary to incorporate the recommended projects.
~~~~~~~~~~~~~~~~~~~~~~~~~~~~~~~~~~~~~~~~~~~~~~~
Do You Need a New Website?
Could your nonprofit organization benefit from a new website? This

June 7th-9th

,
48in48
will be partnering with local web designers and agencies to build 48 websites for 48 nonprofits in the area for FREE. For your nonprofit to be considered, apply by

March 31, 2017

.
Apply here
~~~~~~~~~~~~~~~~~~~~~~~~~~~~~~~~~~~~~~~~~~~~~~~~~~~
Free Webinars
Background Checks - by MNN
February 22nd, 10-11 am
Join Colleen Doherty of
Eastern Benefits Group
and attorney
Catherine Ruben of Hirsch Roberts Weinstein,
for an interactive webinar where you will learn about the practical and legal issues surrounding the vetting of potential employees, the legal requirements of the FCRA (Fair Credit Reporting Act), and the Massachusetts CORI (Criminal Offender Record Information) system. The webinar will also cover employer liability issues with respect to negligent hiring practices and related issues.
REGISTER
Marijuana in the Workplace - by MNN Mar. 1st, 10 - 11 am
Join Colleen Doherty of
Eastern Benefits Group
and attorney David Wilson of
Hirsch Roberts Weinstein
to learn about the current legal landscape for marijuana usage, recreational and medical marijuana's impact on drug-free workplace policies, disability accommodations for addiction, whether and how to accommodate medical marijuana users, and practical measures for dealing with impairment in the workplace.
REGISTER
~~~~~~~~~~~~~~~~~~~~~~~~~~~~~~~~~~~~~~
Opportunities
If you would like a link to your organization's job listing website please
contact us
Berkshire Children & Families
Community Action
There are many more positions available!
HAP Housing
Human Service Forum
Northeast Center for Youth and Families
Service Net
Tapestry Health
~~~~~~~~~~~~~~~~~~~~~~~~~~~~~~~~~~~~~~~~~~~~~~~~~~~~~~
Amherst Boys and Girls Club
Person, Katherine
Roth-Howe, Jeff