Monthly Meetings
January 26th
Getting Your Message Out
February 21st
Fundraising Panel of Experts
SEND COSA NEWS:
JOIN US:
_____________
~~~~~~~~~~~~~~~~~~~~~~~~~~~~~~~~~~~~~~~~~~~~~~~
COSA MEETING
January 26, 2017
Getting Your Message Out
COSA Board member Laurie Loisel, Director of Community Outreach and Education for the Northwestern District Attorney's office will lead a discussion about how to promote your organization by telling stories about the good work you do every day.
Loisel worked in the daily news business for 30 years before joining the DA's office. She still writes freelance news stories. We'll talk about press release basics, what makes a good story, and how to reach out to the media. Come with questions and stumbling blocks to strategize about.
COSA meeting take place at Berkshire Children and Families
220 Russell St (Rt. 9) in Hadley. Meeting runs from 9-10:30am
~~~~~~~~~~~~~~~~~~~~~~~~~~~~~~~~~~~~~~~~~~~~~~~
The Bridge
Programs starting Jan. 17
Helping Your Kids Heal
Learn to better understand your child's experiences and to increase skills that will help them feel safe, build resiliency, and continue to grow and experience joy. Group will run for 8 weeks beginning

Tuesday, Jan.17th,

5:30-7 pm

.
Building Resiliency In Kids
A program designed for children in families affected by substance abuse, mental illness, and domestic violence. The program is intended to help children find their voice, strengthen self-esteem, and promote resiliency. Group will run for 8 weeks beginning

January 17th

from

5:30-7 pm

.
Contact the Bridge to pre-register at 413-549-0297
~~~~~~~~~~~~~~~~~~~~~~~~~~~~~~~~~~~~~~~~~~~~~~~
Community Action
Free Tax Assistance
Our Free Tax-Assistance Program helps taxpayers with lower incomes maximize their tax refund or reduce their taxes due. Prepared by IRS-certified volunteers, taxes are filed electronically, allowing most taxpayers expecting refunds to receive their money within 5 to 10 days of filing. Volunteers are trained to look for specific eligibility requirements in order to help participants take advantage of the Earned Income Credit and the Child Tax Credit, and more. Services are offered February through April.
This program is available for residents of Franklin and Hampshire Counties, and the North Quabbin towns of Athol, Petersham, Roylaston, and Philipston.
Income limits for Tax Year 2016
Please note that our income limits have changed to better reflect the IRS's earned income tax credit (EITC) guidelines.
Number of Children Annual Gross
Number of Children Annual Gross
For more information,
click here
~~~~~~~~~~~~~~~~~~~~~~~~~~~~~~~~~~~~~~~~~~~~~~~


Creating Your Advocacy Game Plan
Preparing for the Legislative Reception
January 12th, 9:00am - 11:30 am

This workshop, led by The Food Bank of Western Massachusetts, will help you make the most of your interactions with legislators at this year's Legislative Reception. Whether you've attended in the past or if this is your first time, join us to learn how to have better quality, more effective and productive conversations with your legislators at this year's event. COSA members receive a discount!
2017 Legislative Reception
Jan 27th, 8:00 am - 10:00 am
Join your colleagues, clients and community members as we engage with our state legislators at the annual HSF Legislative Reception. This unique event allows you to share a table with one of the western Massachusetts Representatives or Senators and speak directly with them on topics that are important to you.
You and your concerns matter! Raise your voice and your issue, Legislators want and need to hear from you. You can impact policy decisions! Join us an share your story. Let your representative know what policies and laws actually look like in action, in our families and our communities.

~~~~~~~~~~~~~~~~~~~~~~~~~~~~~~~~~~~~~~~~~~~~~~~
Overdue Library Materials?
The Jones Library and branches will be offering an amnesty period from

January 9 - 31, 2017

for library patrons who return overdue library materials in exchange for donations of non-perishable, non-expired food for the Amherst Survival Center Food Pantry. Patrons are encouraged to bring in the food donations when they return overdue library materials during this time.
~~~~~~~~~~~~~~~~~~~~~~~~~~~~~~~~~~~~~~~~~~~~~~~
Pioneer Valley Habitat for Humanity Housing Opportunities
We have THREE opportunities for home ownership! Interested households are STRONGLY encouraged to attend an information session if they are interested.
AMHERST - Two 3 bed and 1.5 bath condominium units on North Pleasant St in Amherst. Construction to begin spring 2017.

APPLICATION DEADLINE

: February 22, 2017

. Download application packet -

English

or

Spanish

*

Information session:

Amherst Jones Library -

43 Amity St,

Sunday Jan 22

nd

at 2pm, or Thursday Feb 9

th

at 6pm




GREENFIELD - 2 bedroom and 1 bathroom single family home on Smith St in Greenfield. Construction to begin spring 2017.

APPLICATION DEADLINE: February 22, 2017

. Download application packet -

English

or

Spanish

*

Information session: Greenfield Public Library - 402 Main St

Monday Jan 9

th

5:30pm, or Saturday Jan 28

th

10am

TURNERS FALLS RESALE - If you are interested in buying a Habitat built house that is currently up for

resale

please read more here! No sweat equity or income requirements for this resale. Asking price $167,900.
* The application form and documentation needed is the same for Greenfield and Amherst. But each application packet contains project specific handouts. Only one application needs to be submitted if you are interested in both the Amherst and Greenfield opportunity, but we recommend getting BOTH application packets so you can read about the unique aspects of each opportunity.
~~~~~~~~~~~~~~~~~~~~~~~~~~~~~~~~~~~~~~~~~~~~~~~
Join us for The Way Home, opening our doors to friends and community partners. Each month, there will be two opportunities to attend a one-hour gathering that highlights several programmatic areas of impact. Stories of client transformation will be shared and our dedicated staff will discuss the paths taken to achieve success. At HAPHousing, we provide people with the tools they need to thrive and their communities flourish.
Upcoming Dates:
Wednesday, January 11th -
5:30pm to 6:30pm
Wednesday, January 25th -
5:30pm to 6:30pm
Wednesday, February 8th -
5:30pm to 6:30pm
Wednesday.
February 22nd -
5:30pm to 6:30pm
Please contact Jason Montgomery for more information or to RSVP
~~~~~~~~~~~~~~~~~~~~~~~~~~~~~~~~~~~~~~~~~~~~~~~
Transition Planning Process
January 30, 2017

- Athol, MA
A

FREE

workshop for parents and professionals.

The Federation for Children with Special Needs will present an overview of the transition planning process for youth on an Individual Education Plan (IEP), ages 14-21. Stephanie Baldwin, a Service Coordinator from The Department of Developmental Services will be at this training to give attendees an opportunity to ask specific questions.
Monday, January 30, 2017
at The United Arc/GAAAFSN office, 361 Main Street, Athol, MA from
6-8pm
.
Transition to Adulthood
February 22, 2017

- Turners Falls, MA
A

FREE

workshop for parents and professionals.

Transition to Adulthood-Important Transition Information Every Family Should Know

is presented by Doreen Boyer and Lynn Myers from The Department of Developmental Services. This transition workshop will give families a general overview of the transition process as well as an opportunity to ask questions.

Wednesday, February 22, 2017

at The United Arc, 294 Avenue A, Turners Falls, MA from

4-6pm

.
~~~~~~~~~~~~~~~~~~~~~~~~~~~~~~~~~~~~~~~~~~~~~~~
CES Puzzle of Parenting Series
Talking, singing, playing and reading with your child all build early reading skills. Join us to learn how you can do more of these activities with your child and how these and other everyday interactions with your child provides preparation for reading. Sessions are free
Date and Location
January 23, 2017, 10:00 am - 11:30am

, West Brookfield Elementary School

March 2, 2017, 10:30am - 11:30am

, Palmer/Monson Family Network

March 15, 2017, 10:30am - 11:30am

, Southampton Library

March 21, 2017, 10:00am - 11:00am

, First Congregational Church of Hatfield
Positive Solutions _ Session 1 - Making a Connection
March 6, 2017, 5:30pm - 7:30pm

, Belchertown Family Center

April 25, 2017, 5:30pm - 7:30pm

, Easthampton High School
Parent Conversations - Discussions About the Parenting Journey
Your child does the SAME thing? Parents, you are not alone! Join us for a cup of tea or coffee with other parents. These cafe-style conversations are an opportunity for parents to take a break and chat; sharing experiences and resources to support each other through the parenting joys and challenges we all face while raising young children.
March 9

, 16, and 23 2017,

6:00pm - 7:30pm

, Granby Free Public Library

March 28

,

April 4 and 11, 2017

,

6:00pm - 7:30pm

, Ware Family Center
To learn more, contact us at
Collaborative for Educational Services
~~~~~~~~~~~~~~~~~~~~~~~~~~~~~~~~~~~~~~~~~~~~~~~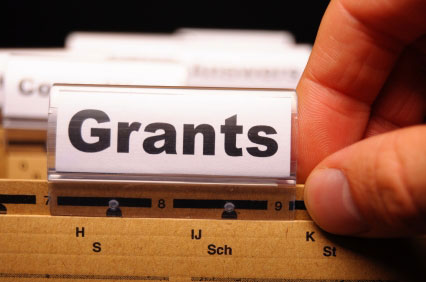 Grant Opportunities
The Caplan Foundation for Early Childhood
supports innovative, creative projects and programs with the potential to significantly enhance the development, health, safety, education, and/or quality of life of children from birth through five years of age.
To that end, the foundation provides funding in the areas of early childhood welfare, early childhood education and play, and parenting education. Letters of Intent due Jan. 31.
Link to RFP
The Hanley Family Foundation
was created in 1987 with a focus on chemical dependency.
Grants awarded by the foundation support organizations and programs that advance the prevention, diagnosis, and treatment of alcoholism, chemical dependency, and addictive behavior, including support for related research and education.
~~~~~~~~~~~~~~~~~~~~~~~~~~~~~~~~~~~~~~
Opportunities
Center for New Americans
Community Action
There are many more positions available!
Amherst Boys and Girls Club
Person, Katherine
Roth-Howe, Jeff