Monthly Meetings
March 23rd
Community Health Needs Assessments
April 25th
Working with
Higher Ed.
May 23rd
Provider's Fair!
SEND COSA NEWS:
Next
Newsletter Submission Deadline
Mar. 28, 2017
JOIN US:
____________
COSA Newsletter
Wins Award!
We were just named a Constant Contact All Star for 2016. Thanks to our subscribers for reading and responding to our emails! This is the fourth year in a row that we have been recognized.
The annual award recognizes the most successful 10 percent of Constant Contact's customer base, based on their significant achievements using email marketing to engage their customer base and drive results for their organization during the prior year.
~~~~~~~~~~~~~~~~~~~~~~~~~~~~~~~~~~~~~~~~~~~~~~~
COSA MEETING
NEXT WEEK
Community Health Needs Assessments
March 23rd
"How We Know What We Know about Local Needs: Community Assessments and How They Can Help You"

This meeting will include speakers from hospitals, service agencies, and funders who are involved with local and regional community needs assessments. These assessments look at issues related to health, economics, youth, and families. They will share findings and priorities identified in their needs assessments and how such findings can be used to develop programs, partnerships, grant applications, and initiatives to address such needs. They will also discuss innovative ideas about how local and regional needs assessments can be more collaborative, coordinated, participatory with community stakeholders and residents, and applied to improving services and enhancing the quality of life in Hampshire County. Join Us!
Monthly meetings take place at Berkshire Children & Families
220 Russell St. (Rt 9) in Hadley from 9-10:30am
~~~~~~~~~~~~~~~~~~~~~~~~~~~~~~~~~~~~~~~~~~~~~~~
Amherst Survival Center Empty Bowls Dinner
This Monday is EMPTY BOWLS at the Pub in Amherst, from
4-8pm.
Where else can you enjoy delicious hot soup, salad and bread; choose a beautiful hand crafted bowl by a local ceramic artist and help the Survival Center all at once?
Tickets are $40.00 each and
available online
and in person (at Hastings or The Pub).
Come and enjoy the soup, the bowls, the people ....
but mostly the good feelings of living in a community that's taking care of each other (you can also get soup/salad to go and still get the beautiful bowl!) Walk-ins are welcome!
~~~~~~~~~~~~~~~~~~~~~~~~~~~~~~~~~~~~~~~~~~~~~~~

Big Brothers Big Sisters
Annual Daffodil Fun Run
April 24th, Kendrick Park - Amherst
In this fun springtime community event participants race through beautiful downtown Amherst past many of the 50,000 daffodils planted in celebration of the Town of Amherst's 250th anniversary. The Daffodil Run includes a *NEW* 10k run & 5k run/walk which bring participants together in support of Big Brothers Big Sisters of Hampshire County. Both courses are USATF permit pending.
On race day, Kendrick Park is transformed into a festive, family friendly space with pre-race warm up activities for all ages, music with DJ Matt Peterson, bounce house, games, food from The Pub and more! All levels of participation are welcome. Celebrate spring with us!
You can pick up your race bib at
50/50 Fitness
starting April 20th or at the event, starting at 10:00 a.m. Only those who registered before
April 1st
were guaranteed a FREE
signature
event t-shirt!
Register Now
~~~~~~~~~~~~~~~~~~~~~~~~~~~~~~~~~~~~~~~~~~~~~~~

~~~~~~~~~~~~~~~~~~~~~~~~~~~~~~~~~~~~~~~~~~~~~~~

Healthy Hampshire to Fund
Walk Friendly Community Projects
Local municipalities and organizations will get a boost through a partnership with Healthy Hampshire to promote infrastructure projects, policies and maps that promote walkability and healthy town center design.
Healthy Hampshire will provide funding and staff assistance to support projects in twelve communities, including Amherst, Belchertown, Blandford, Chester, Chesterfield, Cummington, Goshen, Huntington, Middlefield, Russell, Williamsburg and Worthington. Read about the project here.
~~~~~~~~~~~~~~~~~~~~~~~~~~~~~~~~~~~~~~~~~~~~~~~

Valley CDC Homeowner's Home Safe Post-Purchase Workshop*
Join us for free pizza and helpful advice for your home!
Get expert advice from industry professionals, including:
Energy tips to reduce your utility costs and increase your comfort.
Seasonal maintenance for a safe, healthy home
Protecting your investment in tough economic times
Attendance is free, but space is limited.

Registration is required.
* Fulfills MHP One Mortgage Loan Program Borrower Requirements
Register by contacting Donna Cabana:
Saturday, March 18th 9 am- 3:00 pm

~~~~~~~~~~~~~~~~~~~~~~~~~~~~~~~~~~~~~~~~~~~~~~~
Join us for the Pioneer Valley MNN regional meeting. The meeting provides an opportunity for nonprofit leaders to come together to discuss topics pertinent to the sector.
The Pioneer Valley meeting is presented in partnership with the United Way of Hampshire County.
There are a number of emerging public policy issues at the state and federal levels that will have an immediate impact on Massachusetts nonprofits. These issues span across subsector, budget size, and region. It is more critical than ever that nonprofit leaders are informed, involved, and ready to advocate on behalf of their organizations and their colleagues.

This year's theme is, "Nonprofit Advocacy in 2017: Opportunities and Challenges."



April 7th 9:30 - 11:30 am
8 Atwood Dr, Suite 301, Northampton

~~~~~~~~~~~~~~~~~~~~~~~~~~~~~~~~~~~~~~~~~~~~~~~
2017 Massachusetts Service and Volunteerism Awards
This June, the Massachusetts Service Alliance (MSA) will pay tribute to civic-minded leaders in Massachusetts who use service and volunteerism to address community needs in creative, innovative and collaborative ways.
We invite you to nominate an outstanding service and volunteerism leader today! The awards will be presented during a special Awards Luncheon Ceremony at the 2017 Massachusetts Conference on Service and Volunteering on Monday, June 12, 2017 at the Sheraton Framingham Hotel.
The deadline to nominate someone has been extended until March 31st.
Click here
to view the awards categories and click
here
to complete the nomination form.
~~~~~~~~~~~~~~~~~~~~~~~~~~~~~~~~~~~~~~~~~~~~~~~
FREE WEBINARS
Foundation Center
The Many Ways Impact Investing Affects Nonprofits - Mar. 21, 6:00-7:30 pm ET
You may have been hearing the terms "impact investing" and "social enterprise" more frequently in recent years, but what is it? Tune in for a panel featuring professionals who work in the field of impact investing and represent a diverse array of organizations. Panelists will discuss characteristics and models of impact investments, legal issues related to impact investing, and developments in the impact space.
Register now.
New board members from the business world often speak a different language and operate in a different culture from the nonprofit boards they join, which can result in bumpy experiences. This interactive session will look at how to effectively recruit, train and integrate business-minded board members.
Register now.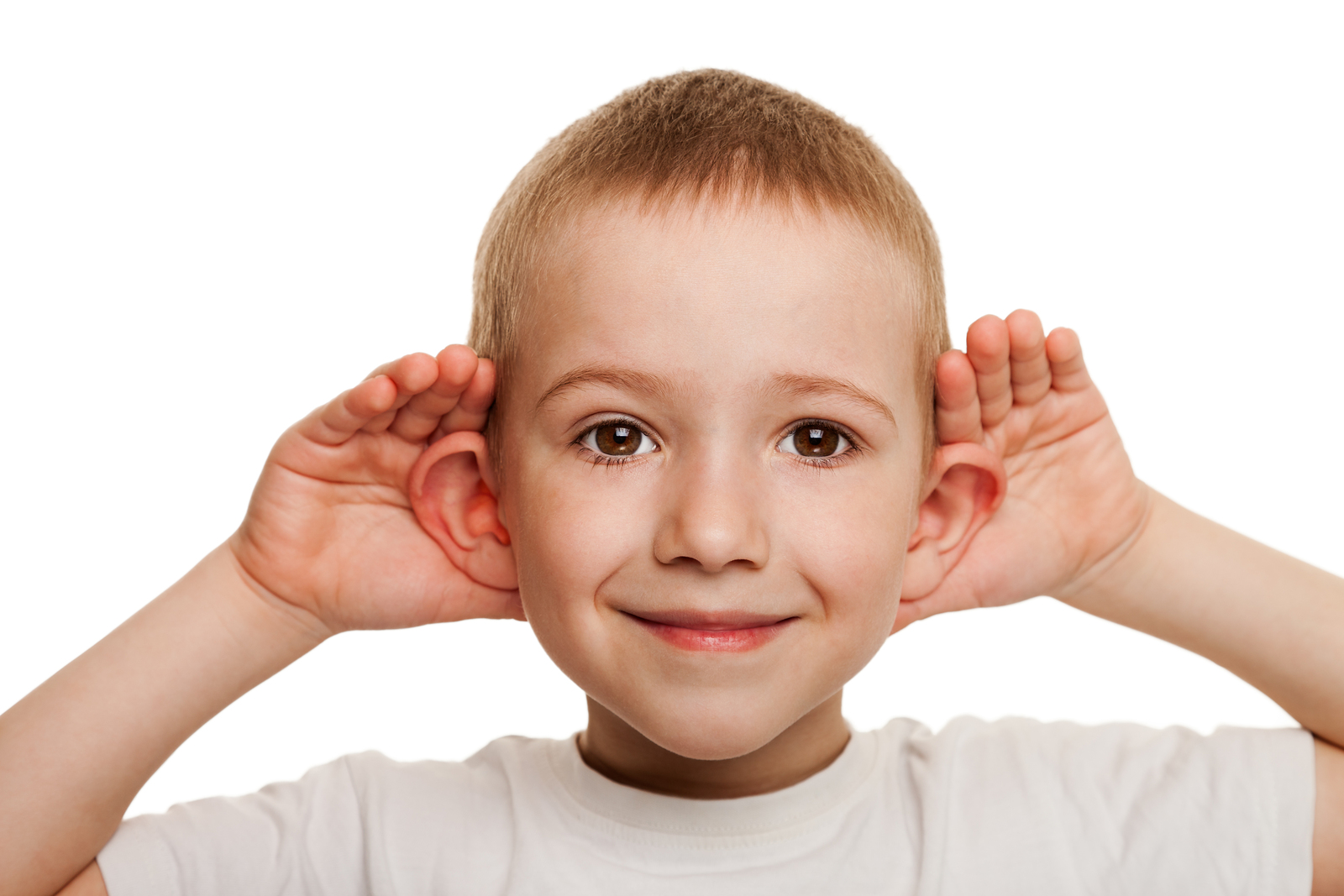 The Collaborative is listening!

It's time for their 2017 needs and satisfaction survey.
Your feedback is valuable even if you haven't participated in our programs this past year!
Your needs change from year to year, and we need to know what's new!
The survey only takes 10 minutes. (Most questions are multiple choice.)
We'll enter you into a raffle for a $50 Amazon card.
We need to know how we are doing in order to know what to improve.
We'll share the results with you, so you'll get to see what's on the horizon for others.
We know that everyone is stretched for time; and we want to thank you in advance for your help. Please take our survey today!
~~~~~~~~~~~~~~~~~~~~~~~~~~~~~~~~~~~~~~~~~~~~~~~
Tapestry Fundraiser at
The Quarters!
March 23rd
Come enjoy unlimited play and fun food and drinks, while showing your support for local sexual and reproductive health care. Half of all wristband sales will be donated to Tapestry. Plus, enter to win a special Tapestry gift basket featuring goodies from Oh My! and Heavenly Chocolates. Spread the word and bring your friends out for a fun Thursday night. See you there!
March 23rd, 5-10pm at The Quarters -
8 Railroad St, Hadley
~~~~~~~~~~~~~~~~~~~~~~~~~~~~~~~~~~~~~~~~~~~~~~~
Human Service Forum Upcoming Events
Employment 101
This course gives an overview of basic
employment law and management strategies for new supervisors.
This program will cover:
Employment Discrimination Law
Effective Discipline and Documentation
Preventing and Dealing with Claims of Harassment
Wage and Hour Issues
Leaves of Absence and Disabilities
Hiring Concerns
For new supervisors, or as a refresher course for seasoned supervisors, this is a must-attend program!
Register Now
April 6, 9:00am - 3:30 pm at the Delaney House in Holyoke
6th Annual State House Rally
Get on the bus to Boston!
The Human Service Forum is hiring a bus to drive to Boston so we can join The Caring Force for the Sixth Annual State House Rally. Join other members of The Caring Force in speaking out!
Seating is limited
register by emailing
proot@humanserviceforum.org
Tuesday April 25th Bus will leave Pathlight (formerly Association for Community Living) parking lot promptly at 8 am
HSF 2017 Administrative Professionals Event
In today's tech crazy world, the people we still continually rely on are our Administrative Professionals and support staff. Join us for the HSF Administrative Professionals Event, which provides opportunities to network, share ideas with peers, and celebrate your work!
We will start our day together, with a Keynote Experience with Pam Victor - Founder of The THROUGH LAUGHTER program and Head of Happiness (aka President) of Happier Valley Comedy. Pam will wake us up and start us off with a morning experience grounded in laughter and insight!
Register Now
April 26, 9:00 am - 2:00 pm at The Log Cabin in Holyoke
~~~~~~~~~~~~~~~~~~~~~~~~~~~~~~~~~~~~~~~~~~~~~~~
Baby and Me
Play Group
Come Read, Talk, and Play with us!

Created for families with children ages 0-5
Thursdays from 2:30-4pm


The Bridge Family Resource Center

101 University Dr. Suite A3
Group is drop-in & no registration is required.


Snacks, tea, & coffee will be served.
~~~~~~~~~~~~~~~~~~~~~~~~~~~~~~~~~~~~~~~~~~~~~~~
United Arc Workshop
Autonomy, Decision Making Supports, and Guardianship (Changed Date)
Attorney Fred Misilo will lead a training on guardianship, alternatives to guardianship and other "coming of age" related issues for individuals with intellectual and developmental disabilities. You will learn what your options are and how to
evaluate the support your child may need as they enter adulthood. Register Now
March 29th, 2017 6pm-8pm

The United Arc, 294 Avenue A, Turners Falls
~~~~~~~~~~~~~~~~~~~~~~~~~~~~~~~~~~~~~~~~~~~~~~~
SAVE THE DATE!
Valley Gives is a 24-hour giving day that helps nonprofits throughout the Pioneer Valley raise needed funds to support their missions. Valley Gives 2017 will occur on May 2, 2017.
The goal for Valley Gives 2017 is to reach more people across the 70 communities of the Pioneer Valley - the more people who participate and donate, the more nonprofits that benefit.
~~~~~~~~~~~~~~~~~~~~~~~~~~~~~~~~~~~~~~~~~~~~~~~
Free Guide
How to Raise Money with Fundraising Events
Fundraising events can take a LOT of time (and money) to pull off. How do you make sure you're getting the maximum return on your efforts? Download this guide and learn how to plan an effective fundraising event (with minimal stress) and keep the giving going long after the guests go home.
Get ready to plan your best-ever fundraising event with this free guide from Network for Good.
~~~~~~~~~~~~~~~~~~~~~~~~~~~~~~~~~~~~~~~~~~~~~~~
Umass 5K Run to Benefit
Amherst Survival Center
UMass Dining is hosting our eighth-annual 5K Dash & Dine on Saturday, April 8th 2017! Open to the campus community and the general public, the run/walk is held to raise funds for our neighbors in need. Net profits will benefit the Amherst Survival Center.

~~~~~~~~~~~~~~~~~~~~~~~~~~~~~~~~~~~~~~~~~~~~~~~~~~~
Opportunities
If you would like a link to your organization's job listing website please
contact us
There are many more positions available!
~~~~~~~~~~~~~~~~~~~~~~~~~~~~~~~~~~~~~~~~~~~~~~~~~~~~~~
Amherst Boys and Girls Club
Person, Katherine
Roth-Howe, Jeff