Monthly Meetings
January 26th
Getting Your Message Out
February 21st
Fundraising Panel of Experts
March 23rd
Community Health Needs Assessments
SEND COSA NEWS:
Next
Newsletter Submission Deadline
Jan. 31, 2017
JOIN US:
____________
COSA MEETING
January 26, 2017
Getting Your Message Out
COSA Board member Laurie Loisel, Director of Community Outreach and Education for the Northwestern District Attorney's office will lead a discussion about how to promote your organization by telling stories about the good work you do every day.
Loisel worked in the daily news business for 30 years before joining the DA's office. She still writes freelance news stories. We'll talk about press release basics, what makes a good story, and how to reach out to the media. Come with questions and stumbling blocks to strategize about.
COSA meeting take place at Berkshire Children and Families
220 Russell St (Rt. 9) in Hadley. Meeting runs from 9-10:30am
~~~~~~~~~~~~~~~~~~~~~~~~~~~~~~~~~~~~~~~~~~~~~~~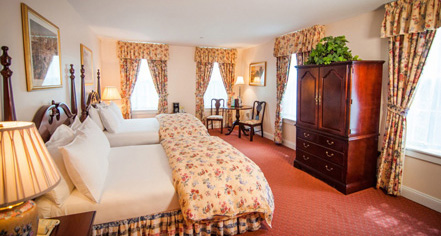 Cancer Connection
After a decade of cold-weather camping on the courthouse lawn, and after raising over $100,000 for the Cancer Connection last year, Monte has decided to CANCEL the Cancer Connection Campout. BUT! This year, Monte and YOU can raise money for The Cancer Connection and experience the sweet life INSIDE the luxurious Hotel Northampton.
The Cancer Connection Camp-IN! A Glampout. A glamourous Jerry-Lewis style telethon with tuxedos, ball gowns, "celebrity" guests, music, comedy, indoor plumbing, a dance party and a hotel room to rest your head after all the fun. Want to spend a wild night at The Hotel Northampton? Want to support your local grassroots Cancer Connection?
Email Monte for a room key
with "I want a room key" in the subject line, and come to the first ever Cancer Connection Camp-In. Wednesday February 22nd at the Hotel Northampton
~~~~~~~~~~~~~~~~~~~~~~~~~~~~~~~~~~~~~~~~~~~~~~~
Upcoming Healing Arts Programs at CCRT
Peer Connection Open Hours
- CCRT hosts open hours for self-directed Peer Connection opportunities on the 2nd & 4th Fridays of each month. Schedule time with peers to play games, do a puzzle, contribute to the Healing Community collage,learn to knit or crotchet and/or just sit with tea and a good book in the warm & safe CCRT space. Held at CCRT, One Arch Place Main Entrance, 2nd floor in Greenfield from
2-4pm
in Greenfield -
1/20, 2/10, & 2/24
Soul Medicine~Body Wisdom -Well-being for body, mind & spirit: Individuals are guided toward a state of deep meditation and somatic awareness in order to facilitate the release of tension and the effects of trauma. Provided by Susan Maycock, M.S., trained in contemporary Energy Medicine & ancient Healing Arts. Register for one session only, please. Held at CCRT, One Arch Place Main Entrance, 2nd floor in Greenfield.
2/21
9:30am-12:30pm
in Greenfield.
REGISTER
Tools for Supporting Your Child after Sexual Abuse
- You can have a tremendous impact on your child's process of healing from sexual abuse. In this introductory class, caregivers will be provided with information & tools to support the child's healing, including:
demonstrations of how to handle challenging interactions with your
child; mindfulness & other calming techniques; language for helping your child; and practicing a few simple games that you can do together to promote healing. Facilitated by CCRT staff, Laurel Carangelo, LMFT & Shannon Gamble, LMHC. Held at CSO's The Bridge Family Resource Center, 101 University Dr. Suite A3 in Amherst. 2/15/17 from 12:30-2pm.
REGISTER
~~~~~~~~~~~~~~~~~~~~~~~~~~~~~~~~~~~~~~~~~~~~~~~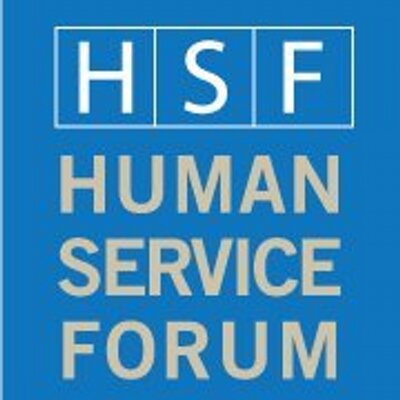 Last Chance!
HSF Legislative Reception Registration is Closing Friday

COSA is a proud sponsor of this event.

Join your colleagues, clients and community members
as we engage with our state legislators at the annual HSF Legislative Reception.
You and your concerns matter - r
aise your voice and your issue.
Friday January 27, 2017 from 8:30 AM to 10:00 AM
Knights of Columbus

1599 Memorial Drive -

Chicopee
~~~~~~~~~~~~~~~~~~~~~~~~~~~~~~~~~~~~~~~~~~~~~~~
Update from Rep.
Solomon Goldstein-Rose
As Solomon notes in his newsletter, "
Do you have ideas about any of these bills? Or about other people's bills you want me to support or oppose? Do you need help with a state agency?
Whether in the district or at the State House, I want to hear your input and keep up to date on every constituent's needs and priorities. I encourage you to attend my office hours and to reach out to let me know what is important to you."
~~~~~~~~~~~~~~~~~~~~~~~~~~~~~~~~~~~~~~~~~~~~~~~
Valley CDC Housing Opportunities in Amherst
Valley CDC has an exciting new program to assist first time homebuyers who want to buy their first home in Amherst.
Now is the time to meet with the Homeownership Coordinator to get ready to take advantage of this opportunity!

Assistance up to

$50,000

is available per income-eligible household.
Next Steps:
Schedule an appointment with the Homeownership Coordinator
Agree to all terms & conditions of the mortgage subsidy program
Have the ability to obtain a mortgage loan and pay closing costs
Attend a first time homebuyer workshop
~~~~~~~~~~~~~~~~~~~~~~~~~~~~~~~~~~~~~~~~~~~~~~~
Fire Relief Fund

A message from Peter Gagliardi
On New Year's Day, firefighters were called to an early morning fire at the corners of North East St and East Dwight St in Holyoke that destroyed an entire apartment building. This tragedy took 3 lives of residents and left 25 families displaced.
HAPHousing was one of the first to respond.
Along with the fire department, the mayors office, and the community, HAPHousing staff were on the scene working with families who lost their home. We provided support and the time they needed to recover from such a loss.
Mayor Alex Morse and City Officials have established a
Mayor's Fire & Emergency Relief Fund
looking to raise $100,000 to assist with supporting the critical needs of the families and individuals directly impacted by this fire. Currently the fund stands at $65,810.
In addition to our direct support to families and individuals we have also made a contribution to the Mayor's relief fund. We ask that you join with us and give what you can to support those affected by this fire.
Thank you.
Peter Gagliardi
~~~~~~~~~~~~~~~~~~~~~~~~~~~~~~~~~~~~~~~~~~~~~~~
Eye on the Trump Cabinet

Foundation Center

Glasspockets
As Donald J. Trump's administration takes shape, Foundation Center's Glasspockets is taking a closer look at the philanthropic interests of those nominated to serve in his cabinet. The new cabinet is reported to be the wealthiest in modern American history. How philanthropic is the new Administration? Come to your own conclusions. Click here to learn about the candidates.
~~~~~~~~~~~~~~~~~~~~~~~~~~~~~~~~~~~~~~~~~~~~~~~
We couldn't be more excited about this yearly event run by local business people to benefit our United Way.
This fundraising event will leave Hadley
on 2/9/17 at 7:00 a.m. from the Hadley Farms Meeting House. An all-inclusive outing has been designed for skiers and snowboarders of all abilities and includes: bus transportation, all day lift ticket, bagged lunch, timed dual slalom race, after ski party, dinner & Ski United Tee.


Contact Steve Prothers 413.374.4826 steveprothers@gmail.com
~~~~~~~~~~~~~~~~~~~~~~~~~~~~~~~~~~~~~~~~~~~~~~~
February First Time Homebuyers Workshop
Our next First Time Home Buyer Program is just around the corner.
We hope you'll spread the word!
Here are some reasons to come to our 4-part series:

2) Access to Down Payment and Closing Cost $$$.
3) Education, education, education!
Sponsored by Valley CDC
and
Florence Bank.
Thursdays:
Feb.
9th, 16th, 23rd and
Mar. 2nd from
6-9pm
at

Florence Bank - Keyes St Entrance

85 Main St., Florence
~~~~~~~~~~~~~~~~~~~~~~~~~~~~~~~~~~~~~~~~~~~~~~~
Philanthropy Forecast, 2017
Trends and Issues to Watch
by David Callahan Inside Philanthropy
Before embarking on our second annual tour of how philanthropy may affect America and the world in the year ahead, let's pause for a reality check: The nonprofit sector accounts for just 5 percent of GDP, and all the money Americans give annually to charity would fuel the federal government for, oh, about 34 days.
Coca-Cola spends nearly as much on advertising every year as the world's biggest foundation, Gates, devotes to all its grantmaking. The New York City public school system spends more money in two weeks than the mighty Ford Foundation gives away in twelve months.
Philanthropy remains the puny cousin of the big kids on the block, business and government, and so we need to keep in check expectations about what private giving can accomplish.
That said, the power of foundations and major donors is rising. New wealth is flowing into philanthropy, often coming from hard-charging givers with big ideas. Endowed legacy outfits are stepping up their games. More intermediaries and collaborations are connecting the dots. Even once-dowdy corporate funders are getting more sophisticated. CONTINUE READING
~~~~~~~~~~~~~~~~~~~~~~~~~~~~~~~~~~~~~~~~~~~~~~~
MASS 2-1-1
Everyone knows that if you have an emergency, you can call 911
and police and emergency medical professionals will quickly be on the way. But did you know that other kinds of help are also at your fingertips? You just have to dial 2-1-1... A call to the United Way funded MASS211 can help those in need find information about community, social and government services.
Every day, someo
ne somewhere in Massachusetts needs to find essential community services, an after school program, a food bank, or where to secure care for an aging parent. Many face these challenges, but don't always know where to turn for help. Mass211 is available 24 hours a day, 7 days a week.

Mass 211 is funded by local Massachusetts United Ways including United Way of Hampshire County.
~~~~~~~~~~~~~~~~~~~~~~~~~~~~~~~~~~~~~~~~~~~~~~~
United Arc Job Fair
January 28, 10am - 2pm
The United Arc is a great place to work! Come learn about the many opportunities with us!
Full and part time positions available in various locations. Join in a fast growing organization that serves people with intellectual and developmental disabilities in the Franklin, Hampshire, Hampden counties & the North Quabbin region. Positions range from entry level to management in our Adult Services, Family & Peer Support, and Positive Parenting & Auxillary Services Programs.
On-site interviews. Program staff on-site. Applications accepted. Bring resume & license. Refreshments will be served.
294 Avenue A, Turners Falls
~~~~~~~~~~~~~~~~~~~~~~~~~~~~~~~~~~~~~~~~~~~~~~~
Stavros
Wheelchair Clinic
January 28, 10am - 2pm
By Appointment Only Must Call or email for appointment
Our clinics supplement what you can't get from dealers or wheelchair clinics. We can offer
a second clinical or mechanical opinion and
provide custom modifications that dealers cannot do.
Contact Tory to sign up; (800) 804-1899 or at tdixon@stavros.org
*This clinic is held in collaboration with the Department of Developmental Services and Massachusetts Rehabilitation Commission*
~~~~~~~~~~~~~~~~~~~~~~~~~~~~~~~~~~~~~~~~~~~~~~~
Free Webinars
February 2nd, 6pm- 7pm
It's not easy to do the great work without burning out from the pressures of working in the social sector. Beth Kanter and Aliza Sherman, authors of

The Healthy, Happy Nonprofit: Strategies for Impact Without Burnout,

will help you: identify common sources of burnout in nonprofits; learn to reduce stress for yourself and your team; and develop a plan to address competing priorities without creating new stresses!

REGISTER
5 Things You Need to Know About Volunteer Background Checks in 2017 - February 9th, 2pm
Background screening can be a key contributor to a successful volunteer program. As volunteer populations and organizations change, however, so should your approach to screening.
This webinar reveals key findings and insights from our recent research into volunteer screening trends and best practices to help you benchmark your program. You will also have the opportunity to engage in live Q&A with our industry experts. REGISTER
~~~~~~~~~~~~~~~~~~~~~~~~~~~~~~~~~~~~~~
Opportunities
~~~~~~~~~~~~~~~~~~~~~~~~~~~~~~~~~~~~~~~~~~~~~~~~~~~~~~
Amherst Boys and Girls Club
Person, Katherine
Roth-Howe, Jeff