Monthly Meetings
February 21st
Fundraising Panel of Experts
March 23rd
Community Health Needs Assessments
SEND COSA NEWS:
Next
Newsletter Submission Deadline
Feb. 13, 2017
JOIN US:
____________
COSA MEETING RECAP
Getting Your Message Out
COSA Board member Laurie Loisel, Director of Community Outreach and Education for the Northwestern District Attorney's office reviewed getting your message out to the media. There are a number of attachments here including Hampshire County contact lists, sample press releases and notes from the meeting. See you in February at our fundraising panel!
~~~~~~~~~~~~~~~~~~~~~~~~~~~~~~~~~~~~~~~~~~~~~~~
If you are hosting a Super Bowl party
Let folks know you'll be collecting non-perishable cans of soup and checks/cash to help feed the families who use the Amherst Survival Center's Food Pantry! Encourage your guests to bring SOUP to the party, then deliver the donations to the Center the next week!
If you are going out to watch the game
Ask the sports bar or party to host a SOUP drive
If football isn't your thing
That's ok! Use the opportunity to conduct your own SOUP and cash drive among friends and co-workers, or in your place of worship
Collection Sites!
Look for the food drive barrels or bins at:
~~~~~~~~~~~~~~~~~~~~~~~~~~~~~~~~~~~~~~~~~~~~~~~
United Arc
Free Trainings
MassHealth and Medicaid Options, Eligibility, and Access
Peter Kuusisto from The Community Health Center will present a free workshop hosted by The United Arc for parents and professionals. Peter is an Outreach and Enrollment Coordinator who is experienced in helping people access health benefits. He will provide an overview on Social Security, MassHealth, and Medicare that will include how to navigate and access the programs.
The United Arc provides support services and advocacy for individuals with developmental disabilities and their families living in Western Massachusetts. The United Arc is a partner agency of The United Way of Franklin County.
~~~~~~~~~~~~~~~~~~~~~~~~~~~~~~~~~~~~~~~~~~~~~~~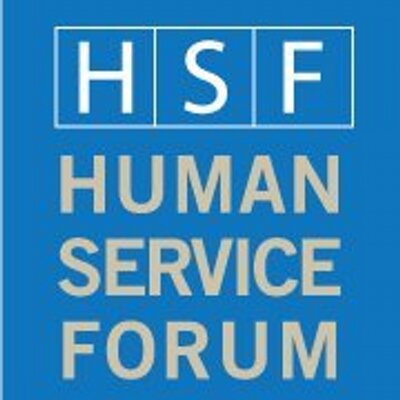 HSF Upcoming Events
Spring 2017 Supervisory Skills Certificate Series

The workshops are highly interactive, with realistic scenarios, hands-on skill practice, and in-depth experiential activity. Also includes personalized instructor problem-solving during the workshop or by phone one-on-one.
REGISTER
#1 - Management Fundamentals-
Mar. 16
#2 - Communication, Motivation, & Conflict Management -

Mar.30,



#3 - Employment Law 101 -

Apr. 6

(tentative date)

#4 - Performance Feedback & Management -

Apr. 20



#5 - Team Building & Engagement-

May 4



March Breakfast - The Power of a Multi-generational Workforce - March 2
Join us to hear from Dr. Anthony Hill. Dr. Hill will talk about managing multiple generations, including creating collaboration and mentoring opportunities. We will hear directly from our multigenerational workforce- what difficulties have they faced, what are their successes, and what can leaders do to encourage a powerful team dynamic?
REGISTER
~~~~~~~~~~~~~~~~~~~~~~~~~~~~~~~~~~~~~~~~~~~~~~~
CDBG Advisory Committee Meeting
Amherst
The CDBG Advisory Committee will be meeting next on February 9th at 7 PM in the Glass Room (lower level), Bangs Center. This will be a public hearing to announce the final funding recommendations for the 2017 application, and to revise the Community Development Strategy and target areas as necessary to incorporate the recommended projects.
~~~~~~~~~~~~~~~~~~~~~~~~~~~~~~~~~~~~~~~~~~~~~~~
The Difference Between Feedback and Power
by Sean Thomas-Breitfeld,
ACT Volunteer Newsletter
Lately, the nonprofit sector has become interested in the concept of feedback loops. Nonprofits are adapting customer feedback models from the private sector in their desire to listen to constituents. There are initiatives by foundations looking to listen and learn from grantees. The author believes that this feedback movement should be the start of deeper efforts to disrupt the ways organizations often engage with clients, constituents, and communities.
Feedback is important: it helps organizations know how their programs are received and whether the beneficiaries feel that the programs are making a difference. As the adage says: "it's better to ask than to assume". For example, a food pantry wanted to know why their clients were not taking fresh produce. From talking to their clients, they learned that when people are only allowed to visit a pantry once a month, the clients make the logical decision to take foods that will last - even if it means choosing less healthy options.
~~~~~~~~~~~~~~~~~~~~~~~~~~~~~~~~~~~~~~~~~~~~~~~
Northampton
Recovery Center

NRC is a safe, peer-driven community that provides a positive welcoming environment for people on all pathways and in all stages of recovery from addiction, as well as for their families and allies. Together we share support, resources and hope.
NRC honors the value of life experiences and provides a creative place for people to heal and grow in mind, body and spirit.
Everyone has life skills or experience to contribute. Please come to the NRC- a Peer-Driven Community!
Monday Schedule
1 - 2 pm: Social time; take time to get to know Center members
2 - 3 pm: All Recovery Group meeting
3:10 - 4 pm: Wellness activity
Wednesday Schedule
2 - 3:30 pm: Weekly Community Meeting
Feel free to attend all or part of the open hours. We will be adding more hours as we grow. For more information call
413.587-1219
Edwards Church 297 Main Street, Northampton

~~~~~~~~~~~~~~~~~~~~~~~~~~~~~~~~~~~~~~~~~~~~~~~
The Puzzle of Parenting Series
Early Reading
Talking, singing, playing and reading with your child all build early reading skills. Join us to learn how you can do more of these activities with your child and how these and other everyday interactions with your child provides preparation for reading.
REGISTER
January 23, 10:00 am - 11:30am, Warren Elementary School
March 2, 10:30am - 11:30am, Palmer/Monson Family Network
March 15, 10:30am - 11:30am, Southampton Public Library
March 21, 10:00am - 11:00am, Congregational Church of Hatfield
~~~~~~~~~~~~~~~~~~~~~~~~~~~~~~~~~~~~~~~~~~~~~~~
March First Time Homebuyers Workshop
Our next First Time Home Buyer Program is just around the corner.
We hope you'll spread the word!
Here are some reasons to come to our 4-part series:

2) Access to Down Payment and Closing Cost $$$.
3) Education, education, education!
Sponsored by Valley CDC
and
Bank ESB
Wednesdays,
March
1st, 8th, 15th and 22nd -
6:00-9:00 pm
at Bank EBS - 241 Northampton St., Easthampton
~~~~~~~~~~~~~~~~~~~~~~~~~~~~~~~~~~~~~~~~~~~~~~~
The Bridge
Recycle Your Computer day

The Bridge Family Resource Center will be hosting a recycle your computer equipment day on
Saturday March 4th
, 2017. During the hours of 10-1 you may drop off computer equipment that is no longer needed or working so it can be potentially refurbished for families in need. If Green Geek, Inc. is unable to refurbish an item it will be recycled in a safe and green manor.
For More Information- Heather Babcock; 413-549-0297
In Collaboration With Green Geek Inc. of Northampton, MA

~~~~~~~~~~~~~~~~~~~~~~~~~~~~~~~~~~~~~~~~~~~~~~~
Immigration
Resources
Here are some helpful resources from the Boston Mayor's Office for Immigrant Advancement (MOIA) -- the majority of which can be used statewide -- that can be disseminated to staff, patients and community members regarding immigrant rights.
~~~~~~~~~~~~~~~~~~~~~~~~~~~~~~~~~~~~~~~~~~~~~~~
Community Foundation of Western MA
Outreach Session
There will be an Outreach Session offered by the Community Foundation of Western Massachusetts on Thursday, February 9, 2017 at the West Springfield Public Library from

9:30 a.m. - 12:30 p.m.

This event will provide an overview of the CFWM grant programs being offered in 2017.
There will be an opportunity to meet individually with a CFWM program officer after the presentation.
~~~~~~~~~~~~~~~~~~~~~~~~~~~~~~~~~~~~~~~~~~~~~~~
Free Webinars
Brand Architecture: Rethinking How You Connect the Dots Between Your Nonprofit's Brand and Programs
February 8th, 12:30 pm
In this webinar, Farra Trompeter, Vice President of Big Duck, a communications firm that works exclusively with nonprofits, will define brand architecture and share insights for organizing your brand and expressing it in a clear, holistic way that your audiences understand.
REGISTER
Online Fundraising Best Practices for Nonprofits -
Feb. 14, 10:30am
Join us this Valentine's Day to discover the fundamentals of nonprofit fundraising.
Conventional wisdom dictates that we manage what we measure, and the most effective nonprofits on the planet know exactly how to measure their results. In this educational session, Jay will share best practices-including detailed formulas that every nonprofit should be using-to track the effectiveness of their fundraising efforts.
REGISTER
Using Facebook LIVE to Broadcast Impact - Feb. 8, 1pm

Facebook Live is taking the newsfeed by storm! This (relatively) new live broadcasting feature lets any person, brand, or nonprofit live-stream events, reveals, celebrations, and more. Learn how to get started with Facebook Live with your nonprofit. REGISTER
~~~~~~~~~~~~~~~~~~~~~~~~~~~~~~~~~~~~~~
Opportunities
Community Action
There are many more positions available!
Tapestry Health
UMass Civic Engagement and Learning Svcs.
~~~~~~~~~~~~~~~~~~~~~~~~~~~~~~~~~~~~~~~~~~~~~~~~~~~~~~
Amherst Boys and Girls Club
Person, Katherine
Roth-Howe, Jeff