Monthly Meetings
April 25th
Working with
Higher Ed.
May 23rd
Provider's Fair!
SEND COSA NEWS:
Next
Newsletter Submission Deadline
April 24, 2017
JOIN US:
____________
COSA's mailing address has changed. It is now:
COSA
PO Box 343
Amherst, MA 01004
~~~~~~~~~~~~~~~~~~~~~~~~~~~~~~~~~~~~~~~~~~~~~~~

Crafts on the Commons
The Amherst Crafts on the Common is one of the best-established and most well-respected craft fairs in New England. It takes place on the Amherst Town Common
June 24th from 9 am to 4 pm.
Shoppers will delight in beautiful handcrafted and one-of-a-kind products from all over New England. The fair also includes live music and a fabulous children's book sale with thousands of gently-used, pre-loved children's books at bargain prices.
All proceeds benefit
Big Brothers Big Sisters of Hampshire County
~~~~~~~~~~~~~~~~~~~~~~~~~~~~~~~~~~~~~~~~~~~~~~~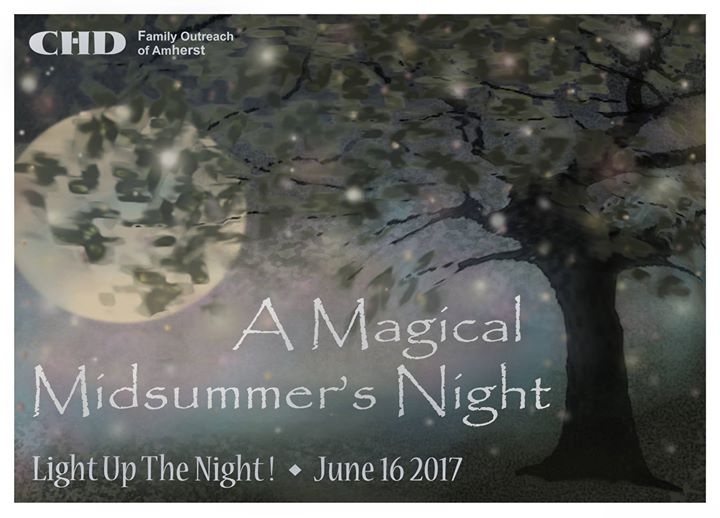 Join us for the 14th annual Light Up the Night! Dinner Event & Auction. This year's event will take us deep into the transformative magic of a Midsummer's Night. Lose yourself to an enchanted night of friends, food, and dancing. Over 200 guests will feast and frolic in a captivating garden. One-of-a-kind live and silent auction items, donated by generous local businesses and individuals, will once again be the centerpiece of the evening.
Choose from three ticket ranges:
Starry Night Ticket: $100 ($125 if purchased at the door): A ticket at this level ensures that a caseworker can help four struggling families.

Moonlight Ticket: $150 ($175 if purchased at the door): A ticket at this level ensures that a caseworker can help six struggling families.

Enchanted Forrest Ticket: $250 ($275 if purchased at the door): A ticket at this level ensures that a caseworker can help ten struggling families.
***To purchase a table for 8 people, simply type in 8 as your ticket quantity into the ticket category of your choice**
Friday, June 16 2017, 5:30PM.
The home of Bruce and Betsy McInnis:
76 Lincoln Ave, Amherst MA

~~~~~~~~~~~~~~~~~~~~~~~~~~~~~~~~~~~~~~~~~~~~~~~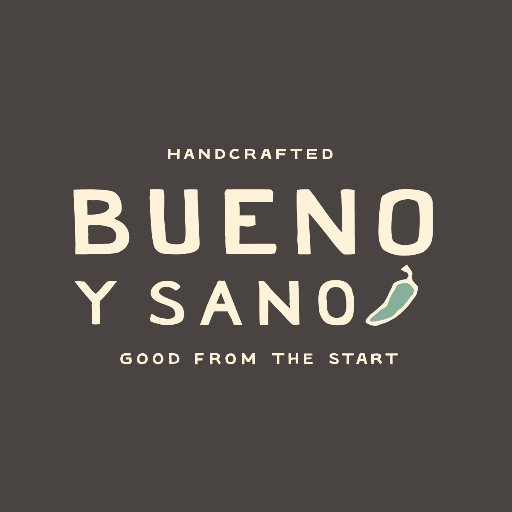 Great Food for a
Great Cause!
On June 14th, 50% of all proceeds from the Bueno y Sano Restaurants in Amherst, Northampton, Springfield and West Springfield will be donated to the
CHD Big Brothers and Big Sisters
of Hampshire County.
Bueno y Sano is locally owned by Big Brother
Bob Lowry and Roland Saravia.
Come out and show your support!
Hours: 11 am to 9 pm
June 14
~~~~~~~~~~~~~~~~~~~~~~~~~~~~~~~~~~~~~~~~~~~~~~~
Safe Passage Support Group for Latina and Immigrant Women
Safe Passage is pleased to offer a support group for all Latina/Immigrant women. This drop-in group will be facilitated in Spanish by two domestic violence counselors. The group will be held on Thursdays at

6pm

, and began

May 18

, at Safe Passage's office: 43 Center Street, Northampton.
Safe Passage se complace en ofrecer un grupo de apoyo para todas las Latinas / y mujeres Inmigrantes. No necesita cita previa y será facilitado en Español por consejeras de violencia doméstica. El grupo se reunirá todos los jueves a las 6 pm, comenzando el 18 de mayo en las oficinas de Safe Passage: 43 Center St. Northampton.
Questions? Call 586-5066
~~~~~~~~~~~~~~~~~~~~~~~~~~~~~~~~~~~~~~~~~~~~~~~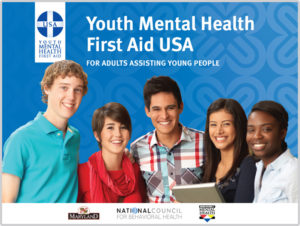 FREE
Youth Mental Health First Aid Training
June 10th or July 7th

A young person you know could be experiencing a mental health or substance use problem. Learn an action plan to help. Anyone 18 or older can take Youth Mental Health First Aid, but it is recommended for those who regularly have contact with young people ages 12-18 - teachers, coaches, social workers, faith leaders and other caring citizens.
Saturday June 10, 2017 8:00am - 4:00pm
Deliso Conference Center,
Mercy Medical Center 299 Carew Street, Springfield, MA
Friday, July 7, 2017 from 8:00am to 4:00pm
Clinical Support Options 8 Atwood Drive, Northampton, MA
This event is provided free of cost by the
Coalition of Western Massachusetts Hospitals.
~~~~~~~~~~~~~~~~~~~~~~~~~~~~~~~~~~~~~~~~~~~~~~~

Facilitating Difficult Conversations with Ease and Effectiveness
June 6


In this workshop we'll learn techniques for setting up and preparing for

difficult conversations

,

conveying tough messages

and

receiving challenging feedback

, and harnessing the creative energy that conflict can bring to any organization. Together, we'll share what we know, learn and practice new techniques, and explore ways of dealing with challenging workplace dynamics.





Tuesday, June 6, 2017 from 9:00 AM to 3:30 PM EDT


Mazzeos Ristorante - 1015 South Street, Pittsfield, MA 01201



~~~~~~~~~~~~~~~~~~~~~~~~~~~~~~~~~~~~~~~~~~~~~~~

~~~~~~~~~~~~~~~~~~~~~~~~~~~~~~~~~~~~~~~~~~~~~~~
Find your Way Home
Meet the Lenders
Wayfinders
Looking for the lender that can help you finance the home of your dreams?
Meet the Lenders
gives you the opportunity to speak one on one with various lenders in the area at a single, convenient location.
Free raffles every half hour and refreshments will be available for all attendees.
Thursday, June 8th
5:00pm - 8:00pm
Hilton Garden Inn
800 Hall of Fame Ave, Springfield, MA
~~~~~~~~~~~~~~~~~~~~~~~~~~~~~~~~~~~~~~~~~~~~~~~

Nonprofit Awareness Day is a Week Away!
Join House Speaker Robert DeLeo, Senate President Stan Rosenb
erg, and
Jay
A
sh,
Secretary of Housin
g and Economic Developmen
t along with hundreds of nonprofit leaders
at the State House to celebrate the essential work of the nonprofit sector. This annual celebration is presented
by
Citizens Bank
. Tickets are selling fast so register now before we sell out!
~~~~~~~~~~~~~~~~~~~~~~~~~~~~~~~~~~~~~~~~~~~~~~~
Human Service Forum June Breakfast
Join us for a breakfast and
conversation with
Ronald Walker, Secretary of Labor and Workforce Development
. Secretary Walker will discuss the Baker-Polito economic development plan, and how it will supports workforce development strategies to meet the hiring needs of employers. In Western Massachusetts, the human services sector employs thousands of people. Secretary Walker will speak to the current administration's workforce plans, and how they will impact our vibrant sector.
Wednesday, June 14, 2017 from 8:00 AM to 9:30 AM EDT


The Delaney House - 3 Country Club Road, Holyoke, MA

~~~~~~~~~~~~~~~~~~~~~~~~~~~~~~~~~~~~~~~~~~~~~~~
How to Manage
and Inspire Your
Nonprofit's Board
FREE GUIDE
Did you know that 30% of development professionals who were planning to resign cited problems with their boards as the key reason for their departures? Use this guide to tackle this problem head-on. It features tips and tools you can use to establish, educate, and empower a board that fully embraces fundraising.
Get in-depth insight into creating a fundraising-driven board by learning how to:
Recruit, train, manage, and set up your board members for success.

Give the right answer to the most common excuse for not helping with fundraising.

Make the most of your time before, during, and after board meetings.
~~~~~~~~~~~~~~~~~~~~~~~~~~~~~~~~~~~~~~~~~~~~~~~
July 2017 First Time Home Buyer Workshop
Valley CDC and Greenfield Savings Bank are hosting this months workshop.
Here are some reasons to come to our 4-part series:
1) Incredible Loans!
Because we offer a certified class, our participants are eligible to apply for competitive First Time Home Buyer mortgages.
2) Access to Down Payment and Closing Cost $$$.
Participants receive the most up-to-date information for our geographic area! (Grants come from a variety of sources and are frequently changing. Income and credit guidelines apply.)
3) Education, education, education!

We know that informed consumers are most likely to make smart choices! Participants hear presentations from home buying professionals that include attorneys, loan officers, Realtors, home inspectors, insurance agents, credit experts and more.
July 6, 13, 20 and 27 6:00 pm to 9:00 pm
Greenfield Savings Bank - 325 King Street Northampton
~~~~~~~~~~~~~~~~~~~~~~~~~~~~~~~~~~~~~~~~~~~~~~~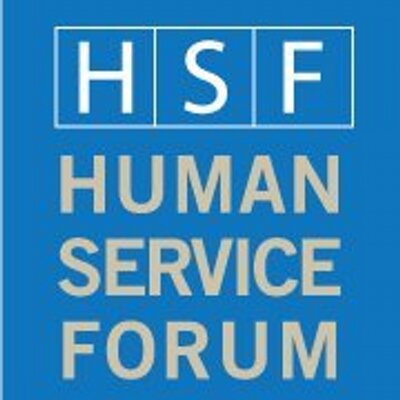 Conducting Effective Internal Investigations and Report Writing

Participants will learn how to effectively initiate and conduct internal workplace investigations into policy violations, including complaints of discriminatory harassment, retaliation, unprofessional conduct, workplace bullying and violence. Participants will learn best practice tips for conducting investigations and writing a solid investigation report.


A great program for legal and HR staff, and for any supervisors who conduct workplace investigations.
Wednesday, June 21, 2017 from 9:00 AM to 3:30 PM EDT
Delaney House-

3 Country Club Road (Route 5)

Holyoke



~~~~~~~~~~~~~~~~~~~~~~~~~~~~~~~~~~~~~~~~~~~~~~~
Affordable Housing In Easthampton

A great opportunity for a first time homebuyer!
A townhouse-style condominium located just 5 minutes from downtown Easthampton and less than 10 minutes from downtown Northampton.
Built in 2006, will be sold to income-eligible first time homebuyer. Three levels of living space with 2 bedrooms, 1.5 baths, large eat-in kitchen, and spacious living room. 1,144 sq. ft. including 1-car attached garage, deck, and front porch. There is also central air and a private backyard.
~~~~~~~~~~~~~~~~~~~~~~~~~~~~~~~~~~~~~~~~~~~~~~~
Opportunities
If you would like a link to your organization's job listing website please
contact us
Berkshire Children & Families
CHD
Collaborative for Educational Services
Community Action
Northeast Center for Youth and Families
Service Net
Tapestry Health
Mark Your Calendars!
HAPPENINGS IN HAMPSHIRE COUNTY
Jun. 14- Eat at Bueno y Sano to benefit Big Brothers Big Sisters
Jun. 15 - Hope Remembrance and Recovery
~~~~~~~~~~~~~~~~~~~~~~~~~~~~~~~~~~~~~~~~~~~~~~~~~~~~~~
Amherst Boys and Girls Club
Person, Katherine
Roth-Howe, Jeff