Monthly Meetings
April 25th
Working with
Higher Ed.
May 23rd
Provider's Fair!
SEND COSA NEWS:
Next
Newsletter Submission Deadline
April 24, 2017
JOIN US:
____________
Reserve a Table!
3rd Annual
COSA Provider's Fair
May 23rd
Due to the success and popularity of the Annual COSA Provider's Fair, we are moving to a larger location.
This year we will hold the Fair at the Northampton Senior Center on May 23rd from 9a-11a. Member organizations can reserve a table at no charge. Non-Member organizations can host a table for $35 which can be applied towards a future COSA membership.
This is a fun morning with your peers and a fantastic networking opportunity. Don't miss it!
~~~~~~~~~~~~~~~~~~~~~~~~~~~~~~~~~~~~~~~~~~~~~~~
COSA Meeting
Partnering with
Higher Ed.
Join us on April 25th for our monthly meeting. We have a fabulous panel of representatives from area colleges and we will be discussing

ways to create meaningful and mutually beneficial engagement between students and non-profits in Hampshire County.
Our panelists include

Denys Candy, Director of the Smith College Jandon Center for Community Engagement; Alan Bloomgarden, Director of Community Engagement at Mt Holyoke; Joseph Krupczynski, Director of the UMass Office of Community Engagement and Service Learning and Eric Beal, UMass Neighborhood Liaison with the Office of External Affairs.
Come have a cup of coffee, network with your peers and learn more about partnering with higher education to further your mission.
Meetings take place from 9-10:30 am at
Berkshire Children & Families, 220 Russell St (RT 9) Hadley
~~~~~~~~~~~~~~~~~~~~~~~~~~~~~~~~~~~~~~~~~~~~~~~
Daffodil Fun Run
Big Brothers Big Sisters
of Hampshire County
April 30th
The Daffodil Run is a 5K Run/Walk & 10K Run on April 30th, and is a wonderful opportunity to bring the community together while racing past the thousands of Daffodils that were planted in celebration of the town of Amherst's 250th Anniversary. All proceeds benefit Big Brothers Big Sisters of Hampshire County, a program of the Center for Human Development, and make a BIG difference for children in Hampshire County.
~~~~~~~~~~~~~~~~~~~~~~~~~~~~~~~~~~~~~~~~~~~~~~~
Support Health Equity in Western MA !
This week, the MA House Ways and Means Committee released their proposal for the FY18 state budget without funding and language that can help advance health equity in Western MA. Thankfully, key House Reps are proposing amendments to add in the necessary funding and language. So we are now in a critical window to build support for those budget amendments in the House, and YOU can help get them adopted...here's how:
Please take a few minutes this week to show your support for 3 key amendments that the WMHEN identified as top priorities:
Contact Your Representative. Email or call your Representative and ask him/her to co-sponsor any or all of these 3 amendments-scroll down for all the info you need:
Amendment #24 to continue funding for the Prevention & Wellness Trust Fund. F

unding will sunset in June 2017 without legislative action.

PWTF does not require any state funding

; it is supported by a very small assessment on health insurers.

Amendment #31 to close the SNAP Gap and create a common application port. T

here are more than 680,000 MA residents likely eligible for SNAP, but aren't receiving benefits; this amendment will help to close that gap.

Amendment #35 to include $100,000 for operating expenses of the Massachusetts Food Trust. T

hese funds help support a staff person to administer and implement the program that will increase access to healthy affordable foods in low-income neighborhoods.
~~~~~~~~~~~~~~~~~~~~~~~~~~~~~~~~~~~~~~~~~~~~~~~
Youth Mental Health First Aid Training
A young person you know could be experiencing a mental health or substance use problem. Learn an action plan to help. Anyone 18 or older can take Youth Mental Health First Aid, but it is recommended for those who regularly have contact with young people ages 12-18 - teachers, coaches, social workers, faith leaders and other caring citizens.
FREE - lunch included
May 15th 8am to 4pm
Collaborative for Educational Services in Northampton
~~~~~~~~~~~~~~~~~~~~~~~~~~~~~~~~~~~~~~~~~~~~~~~

Mark Your Calendars!
May 2nd is an important day for nonprofits in the Valley. Many of COSA's members will be participating, and they need your help. Please consider supporting as many of the organizations as you can so that they continue to provide services for our community.
The goal for Valley Gives 2017 is to reach more people across the 70 communities of the Pioneer Valley - the more people who participate and donate, the more nonprofits that benefit.
~~~~~~~~~~~~~~~~~~~~~~~~~~~~~~~~~~~~~~~~~~~~~~~

Exclusive Opportunity for Human Service Forum Members!
Free Breakfast
Hot Topics in Nonprofit & Philanthropy: A Free Breakfast for Nonprofit Professionals "Meeting Your Mission Through Integrated Communications Strategies" - Presented by Amy Sample Ward, CEO of NTEN. June 9, 7:30 am - 9:30 am
Free Workshop
Community-Driven Communications Workshop
Presented by Amy Sample Ward, CEO of NTEN. June 9, 10:00 am - 12:00 pm




The breakfast is open to all for registration.
The workshop is exclusively open for HSF members at this time.
Seating for the workshop is limited be sure to register soon. The breakfast and workshop are specifically for nonprofit professionals offered by Bay Path University and sponsored by Human Service Forum.
CEU's available
~~~~~~~~~~~~~~~~~~~~~~~~~~~~~~~~~~~~~~~~~~~~~~~
Still Need Help Filing Your Taxes?
The United Way, in partnership with H&R Block
, offers free online tax filing if you make under $64,000. Visit
myfreetaxes.com
for more information and feel free to share with others!
Community Action
has volunteers helping with Tax Filing.
All taxpayers

must be screened by phone

to receive an appointment, even if we have done their taxes before.
To request a call to schedule an appointment, c
all 413-376-1176
~~~~~~~~~~~~~~~~~~~~~~~~~~~~~~~~~~~~~~~~~~~~~~~
On Monday, June 5, hundreds of nonprofit and business leaders, along with elected officials, will celebrate the work of the nonprofit sector and raise awareness of causes throughout the state at MNN's celebration of
Nonprofit Awareness Day
, presented by
Citizens Bank
.
The highlight of the celebration, the
Nonprofit Excellence Awards
, will be presented to six nonprofit organizations and employees that exemplify the most innovative, creative, and effective work being done throughout the Commonwealth.
Join us for this special event to celebrate and honor the impact of our sector!
Monday, June 5
at the
Massachusetts State House
10:00am Registration & networking
10:30am Award program
~~~~~~~~~~~~~~~~~~~~~~~~~~~~~~~~~~~~~~~~~~~~~~~
United Arc Free Workshop
Adult Living Options
Are you wondering about future living situations for your son or daughter? Continue living at home? Move elsewhere? When? Where? What do you need to know to make these decisions? How do you prepare for your son or daughter to leave home? How can you prepare yourself?
A FREE workshop for parents and professionals will be held on Wednesday, May 10, from 6-8pm at

The United Arc, 294 Avenue A, Turners Falls.

Please join us to hear from a panel of parents and guardians who will share their experiences in an open discussion led and moderated by Martha Lewin, Family Support Manager at The United Arc. Brian Ross, Director of Adult Services at The United Arc will also speak about adult options and services.
~~~~~~~~~~~~~~~~~~~~~~~~~~~~~~~~~~~~~~~~~~~~~~~
Post Office Food Drive
Northampton Survival Ctr.
Volunteer Orientation
May 2
Volunteers are needed to distribute empty bags throughout the neighborhoods of Northampton, Florence and Leeds a week prior to May13th, and many volunteers are needed the day of the event to help unload and sort the 20,000+ lbs of food dropped off at the Northampton Survival Center
by the mail carrier trucks. Next volunteer orientation at the Northampton Survival Center is
May 2 at 2pm
.
~~~~~~~~~~~~~~~~~~~~~~~~~~~~~~~~~~~~~~~~~~~~~~~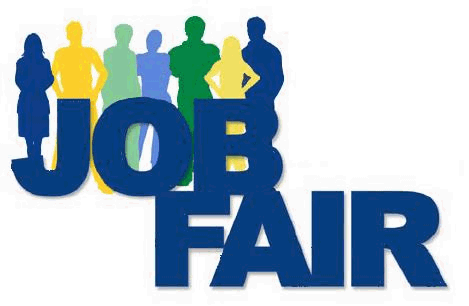 Job Fair Sponsored by Amherst Survival Center & Franklin Hampshire
Career Center
April 26
The Amherst Survival Center in collaboration with the Franklin Hampshire Career Center will sponsor a Job Fair on

Wednesday, April 26

from

1:00 to 2:30pm

. The Job Fair will include a dozen
employers from the area

.

This is the third year that the Amherst Survival Center has held a Job Fair. Job Fairs at the Center are open to everyone.
The Job Fair will be held in the Center's Community Dining Room, at 138 Sunderland Road in North Amherst. The Job Fair will take place at the Center on a day when no other services are available to the public.
All are welcome to attend the
Job Fair
. The Amherst Survival Center's Community Store also makes clothing available for free to participants, including clothing that could be useful in the job hunt scenario. The store is open on Monday, Tuesday and Fridays
from
11am-2:45pm
, and Thursdays from
11am-6:45pm
.
~~~~~~~~~~~~~~~~~~~~~~~~~~~~~~~~~~~~~~~~~~~~~~~
Reading Alive
with Enchanted Circle Theater
Reading Alive - Leyendo Juntos, is a bilingual Spanish and English program that explores dramatic reading with young children and their families in a fun and engaging format aimed at encouraging families to read aloud together.
The program begins with a staged reading of two children's books (The Rain Came Down by David Shannon and Giraffes Can't Dance by Giles Andreae)
performed by two
Enchanted Circle Theater
artist educators. The reading is followed by an engaging blend of theater games and expressive play to engage everyone in the family.
This workshop is free, but registration is required. Families with children ages 0-8, accompanied by school-age siblings, are invited to attend. A light snack will be provided.
April 29, 2017 - 11:00 - 1:00 pm
Grace Episcopal Church
The program is being presented by:
Collaborative for Educational Services and Enchanted Circle Theater.
~~~~~~~~~~~~~~~~~~~~~~~~~~~~~~~~~~~~~~~~~~~~~~~
~~~~~~~~~~~~~~~~~~~~~~~~~~~~~~~~~~~~~~~~~~~~~~~
Volunteers Needed
Feast for Habitat
Pioneer Valley Habitat for Humanity Silent Auction
On May 17, 5:30-8pm, the Annual "FEAST for Habitat", an after-work event with local food, drinks, and silent auction will take place at Cowls Lumber in Amherst. Volunteers are needed as greeters, parking lot attendants, pre-event set up, post-event clean up, and TIPS certified bartenders. Contact Mariah at 586-5430.
~~~~~~~~~~~~~~~~~~~~~~~~~~~~~~~~~~~~~~~~~~~~~~~
Mobile giving is on the rise-especially text-to-give programs. Each platform varies, but many times, donors can contribute simply by texting your nonprofit. If you're looking for a new way to fundraise, this might be the perfect fit.

We'll be focusing on how you can achieve fundraising success with text giving. Here are some of the best practices we'll cover:
Making sure text-to-give is right for your organization

Advertising effectively

How to follow up with donors
~~~~~~~~~~~~~~~~~~~~~~~~~~~~~~~~~~~~~~~~~~~~~~~
5 Simple Steps to Starting a Major Gifts Program -
Apr. 25, 1pm
Closing major gifts is the most efficient way to raise the money you need to sustain your nonprofit, but it's also the most challenging. Where do you begin? Join Gail Perry, from Fired-Up Fundraising, to find out how to get a major gifts program up and running - even if you're a very small organization. Hosted by Network for Good.
Register
Recruiting and Onboarding Volunteers - May 11, 2 pm
Can you imagine what would be possible if all staff and volunteers served as talent scouts on behalf of your organization? During this webinar, we will discuss how to make this dream a reality. Hosted by Nonprofit Hub. Register
Top Seven Fundraising Tips, as Featured in Nonprofit Fundraising 101 - April 26, 11 am

You dream of a strong, vibrant community and have a sense of how to make it real. But how can you rally the funds you need to connect your vision to action? Darian Rodriguez Heyman will provide tips for individual giving, foundation grants, corporate sponsorship and more. Register
~~~~~~~~~~~~~~~~~~~~~~~~~~~~~~~~~~~~~~~~~~~~~~~
Opportunities
If you would like a link to your organization's job listing website please
contact us
Amherst Survival Center
Berkshire Children & Families
CHD
Community Action
There are many more positions available!
Northeast Center for Youth and Families
Service Net
Tapestry Health
~~~~~~~~~~~~~~~~~~~~~~~~~~~~~~~~~~~~~~~~~~~~~~~~~~~~~~
Amherst Boys and Girls Club
Person, Katherine
Roth-Howe, Jeff