Monthly Meetings
March 23rd
Community Health Needs Assessments
April 25th
Working with
Higher Ed.
May 23rd
Provider's Fair!
SEND COSA NEWS:
Next
Newsletter Submission Deadline
Mar. 13, 2017
JOIN US:
____________
COSA MEETING
Community Health Needs Assessments
March 23rd
"How We Know What We Know about Local Needs: Community Assessments and How They Can Help You"

This meeting will include speakers from hospitals, service agencies, and funders who are involved with local and regional community needs assessments. These assessments look at issues related to health, economics, youth, and families. They will share findings and priorities identified in their needs assessments and how such findings can be used to develop programs, partnerships, grant applications, and initiatives to address such needs. They will also discuss innovative ideas about how local and regional needs assessments can be more collaborative, coordinated, participatory with community stakeholders and residents, and applied to improving services and enhancing the quality of life in Hampshire County. Join Us!
Monthly meetings take place at Berkshire Children & Families
220 Russell St. (Rt 9) in Hadley from 9-10:30am
~~~~~~~~~~~~~~~~~~~~~~~~~~~~~~~~~~~~~~~~~~~~~~~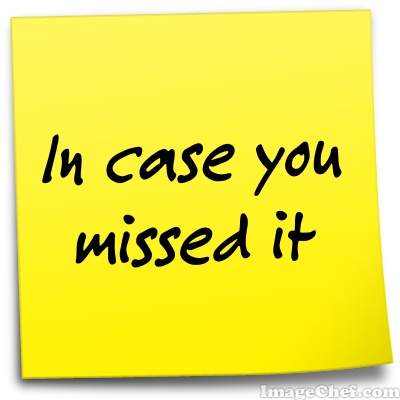 COSA MEETING
Re-Caps
If you missed our recent meetings, you can look at brief outlines of what was discussed.
Click here
to see the notes on what was shared by Jim Ayres of the United Way of Hampshire County and Janet Daisley of the Community Foundation of Western MA at our Grant Making Panel in February.
~~~~~~~~~~~~~~~~~~~~~~~~~~~~~~~~~~~~~~~~~~~~~~~
Representative
Solomon Goldstein Rose's
February Newsletter
Stay up to date about legislative efforts, local happenings and ways to be involved in Hampshire County.
~~~~~~~~~~~~~~~~~~~~~~~~~~~~~~~~~~~~~~~~~~~~~~~

2017 Winter Music Festival to Benefit Homeward Vets
14 hours of continuous music featuring the Valley's top talent in support of Veterans in our communities, will be held Saturday, March 4 from 12p.m. to 2 a.m. Watch this video to learn more
Bands from throughout western Massachusetts will perform at two Northampton venues: "The Deuce" (World War II Club) on Conz Street and at the Union Station Grand Ballroom. This event supports Homeward Vets, which helps furnish veterans who were previously homeless with essential household items and furniture.
Tickets are $15 at the door or $10 in advance by purchasing in person at the World War II Club or at Union Station. Performers Include: Donut Kings, Disguise the Curse, Bomber, Black Absence, Problems with Dragons and more!
~~~~~~~~~~~~~~~~~~~~~~~~~~~~~~~~~~~~~~~~~~~~~~~
Myra Kraft Community MVP Awards
The Kraft family and the New England Patriots Charitable Foundation (NEPCF) are accepting nominations for the 2014 Myra Kraft Community MVP Awards. The awards highlight the Patriots' ongoing Celebrate Volunteerism initiative, which honors Myra Kraft's lifetime commitment to volunteerism. The Patriots Charitable Foundation will assemble a panel to review all nominations and select individuals who exemplify leadership, dedication and a commitment to improving their communities through volunteering.
Twenty-six volunteers will be selected and honored at a luncheon at Gillette Stadium. Each honoree will receive a Myra Kraft Community MVP Award, as well as a grant in their name to be given to their respective nonprofit organization.

There will be one grand prize winner of $25,000, 10 second prize winners of $10,000 and 15 third prize winners of $5,000.
~~~~~~~~~~~~~~~~~~~~~~~~~~~~~~~~~~~~~~~~~~~~~~~
2017 Rural Health Behavioral Webinar Series
The 2017 Rural Behavioral Health Webinar Series will provide resources and information on innovative approaches to address rural community behavioral health. These approaches are
embedded in a public health framework that acknowledges the role that social, economic, and geographic elements play in the lives of individuals and how they impact behavioral health and well-being. Through these webinars participants will learn about strategies to create and sustain services and supports that reduce the impact of behavioral health issues and promote a good quality of life for an entire community. The webinar series provides an opportunity for
participants to learn from experts and is intended to facilitate peer-to-peer networking, knowledge exchange, and information sharing.
Depression in Mothers, Beyond the Blues: A Rural Perspective
March
8,
2017,
3:00
p.m.
-
4:30
p.m.
Providing Culturally and Linguistically Competent Behavioral Health Services to Diverse Populations in Rural Communities
March
17,
2017,
3:00
p.m.
-
4:30
p.m.
Responding to Natural Disasters in Rural Areas
June 21,
2017,
3:00
p.m.
-
4:30
p.m.
The Puzzle of Parenting Series
Positive Solution Part Three - Why Do They Do What They Do?
In this session we will e
xamine why children do what they do, and p
ractice ways to determine the meaning of behavior, u
nderstand how to make expectations clear for children and
effective ways to develop and teach household rules.
REGISTER
March 20, 2017, 5:30pm - 7:30pm
, Ware Family Center
May 9, 2017, 5:30pm - 7:30pm

, Easthampton High School
Positive Solution Part Four - Teach Me What To Do!
In this session we will d
efine the concept of emotional vocabulary.
Identify feeling words and identify effective ways to teach feeling vocabulary.
Demonstrate the use of books to support emotional vocabulary and social-emotional development.
Identify how the turtle technique can be used to cope with feelings of anger and disappointment, and l
earn how to teach problem-solving skills.
REGISTER
March 27, 5:30pm - 7:30pm
, Ware Family Center
May 16, 5:30pm - 7:30pm
, Dunphy School, Williamsburg
~~~~~~~~~~~~~~~~~~~~~~~~~~~~~~~~~~~~~~~~~~~~~~~
You are invited to a screening and discussion of the documentary "Are We Crazy About Our Kids?" from the Raising of America film series on
Monday, March 20th, 6:30pm
at Northampton High School.
Are We Crazy About Our Kids?
brings to life the classic studies of Perry Preschool, Abcedarian and other initiatives conducted by Nobel Laureate James Heckman, former Federal Reserve economist Arthur Rolnick and others demonstrating how high-quality early care and preschool yield huge personal and social benefits-and pay for themselves many times over.
A panel discussion will follow. This is hosted by the Collaborative for Educational Services, Northampton Public Schools, the United Way, and Community Action.
~~~~~~~~~~~~~~~~~~~~~~~~~~~~~~~~~~~~~~~~~~~~~~~
It's a Birthday and an Anniversary!
Andrea J. Fonte Weaver and the Board and Staff of Bridges Together Inc. request the honor of your presence at a special event, celebrating 25 years of the Bridges program and the 5th anniversary of the founding of Bridges Together Inc.
Sunday, April 2, 2017 -
12:00 at
Longfellow's Wayside Inn
Three-Course Brunch * Mimosas * Live Music
~~~~~~~~~~~~~~~~~~~~~~~~~~~~~~~~~~~~~~~~~~~~~~~
Federal funding at risk for state programs relied on by Massachusetts residents
The state and federal governments operate together to support the important work of expanding opportunity and ensuring the well-being of the residents of the Commonwealth. A number of proposals expected to be debated by Congress in the coming months threaten to destabilize this partnership.
MassBudget's new report
examines the major federal funding sources that the state uses to provide access to affordable health care, help children thrive, assist low-income families, and care for veterans. In addition to describing the sources of federal funding, the report examines the policy changes Congress is likely to consider that could threaten this funding and the services the funding supports.
This fiscal year, one of every four dollars that supports the state's budget comes from the federal government - close to $11 billion in federal funds.
~~~~~~~~~~~~~~~~~~~~~~~~~~~~~~~~~~~~~~~~~~~~~~~
Upcoming Programs at The Bridge
Grief & Loss Support for Youth
For youth ages 12-16 who have experienced the loss of a parent or caregiver due to death, long-term incarceration, or abandonment.
Come learn about the grief process, practice coping skills, normalize feelings of grief and loss, and heal through reflection and hands-on activities.

You must

pre-register by calling 413-549-0297 ext. 3072
March 14th - April 25th from

5:30 - 7:00 pm.
Creative Self-Care
This group is designed to encourage the use of self-care and self-compassion in parents. Each week will begin with a short check-in, followed by an art project designed to promote healing.
You must pre-register by calling 413-549-0297 ext. 2128
March 14 - April 25 from 5:30 - 7:30 pm.

Parenting Journey
Parenting is an adventure and it helps to bring along some tools. Join other parents in this 12-week, parent-postive, strengths-focused group to find new ways to navigate the road ahead.
You must pre-register by calling
(413) 549-0297 ext. 6512
Starting
Thursday, April 20th from
9:30 am to 12:00 pm
Kinship Care Group
Are you helping to raise a young family member? Families come in all different forms; come get support and connect with other kinship families.
No registration needed.
Starting Monday, April 10th from

4:00 to 5:30 pm
Parenting in America
This 12-week parenting group is designed to support immigrant parents as they face the challenges of adapting to living in the United States while raising their children.
You must pre-register by calling (413) 549-0297 ext. 6512
Starting Wednesday, April 19th from

9:30 am to 11:30 am
The Bridge Family Resource Center
101 University Dr. Suite A3 Amherst

~~~~~~~~~~~~~~~~~~~~~~~~~~~~~~~~~~~~~~~~~~~~~~~~~~
April 2017
First Time
Homebuyer Workshop
Our next First Time Home Buyer Program is just around the corner.
Here are some reasons to come!
1) Incredible Loans! O
ur participants are eligible to apply for competitive First Time Home Buyer mortgages.
2) Access to Down Payment and Closing Cost $$$.
Participants receive the most up-to-date information for our geographic area!
3) Education, education, education!
Participants hear presentations from home buying professionals that include attorneys, loan officers, Realtors, home inspectors, insurance agents, credit experts and more.
Wednesdays, April
5th
, 12th, 19th and 26th from
6:00-9:00 pm
PeoplesBank -
56 Amity St, Amherst
~~~~~~~~~~~~~~~~~~~~~~~~~~~~~~~~~~~~~~~~~~~~~~~
CHD Free
Mental Health Screening
Whether you have the "winter blues" or are struggling with high stress, anxiety or depression; our caring and licensed staff want to hear how you are really feeling - and help you work toward a happier and healthier you.
It's free and it's easy. Our team will be on standby to hear from you on
March 9 5pm - 9pm
March 11 10am - 2pm
Center for Human Development
332 Birnie Ave, Springfield, Massachusetts 01107
Call 844-CHD-HELP for yourself or for someone you know
who is experiencing emotional discomfort.

~~~~~~~~~~~~~~~~~~~~~~~~~~~~~~~~~~~~~~~~~~~~~~~
This spring, MNN will be holding eight regional meetings across the state. These meetings are an opportunity for nonprofit leaders to come together to discuss topics pertinent to the sector. The Pioneer Valley meeting is presented in partnership with the United Way of Hampshire County.
This year's theme is, "Nonprofit Advocacy in 2017: Opportunities and Challenges." During the meetings, MNN's Director of Government Affairs, Tonja Mettlach, will provide an overview of federal and state policy issues that will have an effect on nonprofits of all regions, sizes, and missions. The meetings will also be an opportunity to learn about new and expanded membership benefits for both current MNN members and for nonprofits thinking of joining the network. A light breakfast will be provided.
April 7th 9:30 - 11:30 am
8 Atwood Dr, Suite 301, Northampton

~~~~~~~~~~~~~~~~~~~~~~~~~~~~~~~~~~~~~~~~~~~~~~~
Network for Good
Ultimate Fundraising Planning Toolkit -
FREE
In this toolkit, you'll find the tips, tools, and templates you need to get organized and inspired as you create your 2017 fundraising plan. Learn how to craft the framework for your plan, set goals, create monthly campaigns, and stay organized and on budget to hit your fundraising goals.
~~~~~~~~~~~~~~~~~~~~~~~~~~~~~~~~~~~~~~~~~~~~~~~~~~~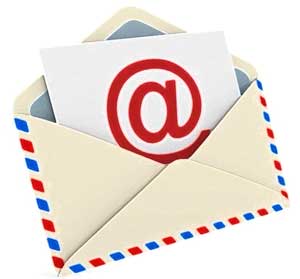 No One Wants to Sign Up for Your Damn
E-Newsletter
By Nick Small - Nonprofit Hub
Picture this: you just Googled "how to patch the hole in my jeans," and find the most irresistible article with the top three ways to mend your favorite pair (number 2 will blow your mind!). While reading about the best practices for denim patching, you notice a little box to the right of the article that says "sign up for our e-newsletter."
When was the last time you saw a passive form field on the sidebar of a touch-and-go website like the one about blue jeans (I know, we do it too), and thought, "Man, I'd really like to get another company's email clouding my inbox every week." My guess is never. While it's good to have a form like this, you must do more than that. I'd be willing to bet the emails you opt into are the ones that add some sort of value to your life.
Continue Reading
~~~~~~~~~~~~~~~~~~~~~~~~~~~~~~~~~~~~~~
Opportunities
If you would like a link to your organization's job listing website please
contact us
There are many more positions available!
~~~~~~~~~~~~~~~~~~~~~~~~~~~~~~~~~~~~~~~~~~~~~~~~~~~~~~
Amherst Boys and Girls Club
Person, Katherine
Roth-Howe, Jeff