Monthly Meetings
SEND COSA NEWS:
Next
Newsletter Submission Deadline
July 14, 2017
JOIN US:
____________
COSA 30th Annual Award Breakfast Announcement!
Keynote by Congressman
Jim McGovern
Wed. September 20
We are thrilled to announce the plans for our 30th annual COSA Award Breakfast. We are honored to welcome Congressman Jim McGovern to deliver our Keynote address. Congressman McGovern champions the causes so important to our member agencies.
We are in a
NEW LOCATION!
We are moving to the Hadley Farms Meeting House in an effort to be more accessible to all of our member agencies. There is ample free parking at the location.
Join us for what will be another fabulous morning of information, networking, acknowledging our colleagues and yummy food!
~~~~~~~~~~~~~~~~~~~~~~~~~~~~~~~~~~~~~~~~~~~~~~~

September is Intergenerational Month: How Can You Get Involved?
1.
Host an event
. Bridges Together is encouraging communities throughout the US -- and beyond -- to celebrate the many benefits of relationships between adults aged 60+ and youth.
3.
Join us at Bridges Together's
own
IG Month event
, an evening of storytelling with Fugitive Stories on
Sept. 24
.
~~~~~~~~~~~~~~~~~~~~~~~~~~~~~~~~~~~~~~~~~~~~~~~

Intern With
Rep. Solomon Goldstein-Rose
With the end of summer creeping up on us, Rep. Goldstein-Rose encourages students to apply for fall internships in either the State House or district! If you or someone you know is looking to get involved (any student is eligible), you can find application instructions at
SolomonGR.com
~~~~~~~~~~~~~~~~~~~~~~~~~~~~~~~~~~~~~~~~~~~~~~~

Who Are You Going to Nominate For a
COSA Award?
Do it Today!
You have the best staff and fantastic volunteers, right? Well then it is time to let them know. Show your star direct service staff and dedicated volunteers how much you appreciate them by nominating them for a COSA Award. In September we will celebrate the chosen award winners at our Annual Breakfast.
The nomination form includes only 4 questions! It is so simple to complete. We will follow up with a phone call to gather a few details on your nominee. Now you have no excuse not to do this!
NOMINATIONS ARE DUE BY AUGUST 15th
~~~~~~~~~~~~~~~~~~~~~~~~~~~~~~~~~~~~~~~~~~~~~~~

SAVE THE DATE
Friends of Amherst
Annual
Warm Up the Night!
Join us we once again transform the
tent at the Lord Jeffery Inn
into a strolling culinary extravanganza. Enjoy delicious small bites, sips, and tastes from an eclectic mix of local food vendors.
Thursday, October 19th
5:30pm
The Lord Jeffery Inn
(30 Boltwood Ave, Amherst)
~~~~~~~~~~~~~~~~~~~~~~~~~~~~~~~~~~~~~~~~~~~~~~~

Cancer Connection is part of the 39th Annual
Bridge of Flowers Race and is a beneficiary of the charity aspect of the event.
If you want to go to the event, look for us at the Spaghetti Dinner
Friday night, August 11th, at the Shelburne Falls Elementary School on Mechanic St., from

4 - 8 pm

, where we'll be handing out
T-
shirts to runners/walkers. And find us feeding the runners and walkers
from approximately

7 AM to 1 PM

on race day, Saturday, August 12th. We'll be grilling and serving food under the tent by the Pot Holes.
~~~~~~~~~~~~~~~~~~~~~~~~~~~~~~~~~~~~~~~~~~~~~~~
Cancer Connection
Needs Volunteers for
Just 2 Hours!
How can you help make sure your neighbors dealing with cancer have a chance to meet with our warm and caring befrienders?
Help with mailing and delivering our Fall Program Guide and Harvest Celebration Dinner invitation. The guide is packed with information about the unique services available at Cancer Connection. The Harvest Dinner Celebration provides a significant source of funding to support befriending, massage and more.
Join us for a two-hour shift during the week of

August 21-24

. It's fun--there's lots of banter--and you'll get to see our new space!
~~~~~~~~~~~~~~~~~~~~~~~~~~~~~~~~~~~~~~~~~~~~~~~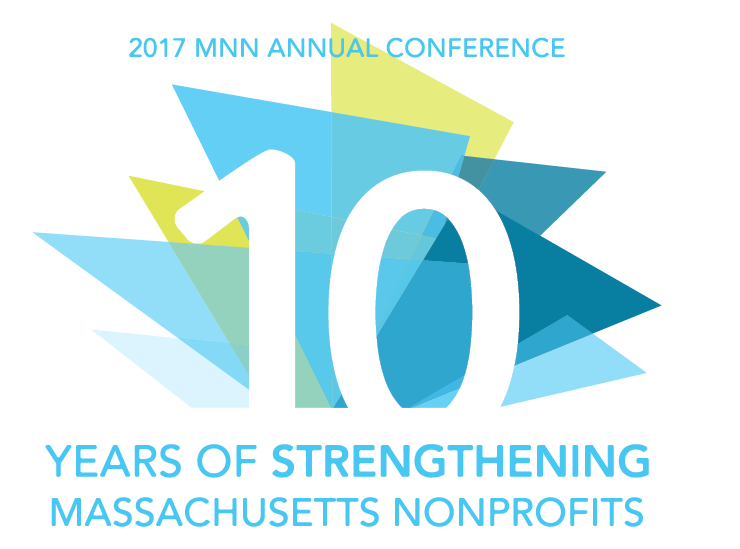 Join us on

November 1

at the Sheraton Framingham for the Massachusetts Nonprofit Network's 2017 Annual Conference, one of the largest gatherings of nonprofit professionals from across the Commonwealth.
The 2017 Conference will mark the organization's 10th anniversary by doing what MNN does best: providing a forum, with resources, for those working in the sector to learn, share, and network. The Conference will tap into the collective expertise of attendees, presenters, and the nonprofit sector at large and take stock of the sector's position in 2017, paying particular attention to the opportunities and challenges that have arisen in the past decade.
~~~~~~~~~~~~~~~~~~~~~~~~~~~~~~~~~~~~~~~~~~~~~~~
Help Us
WIPE OUT
Diaper Need in Hampshire County!
This month the Amherst Survival Center is partnering again with the United Way of Hampshire County on their Diaper Drive. We continue to distribute diapers to families in our Food Pantry and welcome donations (sizes 5 and 6 please!). On this side of the river, you can join the Drive by dropping off your donations at the Center,
Go Berry Amherst
, the
Hadley Garden Center,
AJ Hastings
, and
Dale Frank Insurance
. Thank you in advance!
You can also bring diapers to the
GIVING GRILL - FRIDAY, AUGUST 11TH AT WHOLE FOODS. Thank you in advance to
Whole Foods Market in Hadley
for sponsoring a Giving Grill to benefit the Amherst Survival Center on FRIDAY, AUGUST 11TH 11:30am-2:30pm.
~~~~~~~~~~~~~~~~~~~~~~~~~~~~~~~~~~~~~~~~~~~~~~~

Organizational financial statements are a virtual minefield for potential errors, each figure a possible stumbling block. Sometimes, knowing what not to do is as helpful, or more helpful, than knowing what to do. Cathy Clarke, chief assurance officer for CliftonLarsonAllen, LLP, and Tom Groskopf, director at Barnes, Dennig & Co., took such an approach during their session, "Financial Statement Reporting Errors" at the American Institute of Certified Public Accounts (AICPA) Not-for-Profit Industry Conference 2017 in National Harbor, Md.
~~~~~~~~~~~~~~~~~~~~~~~~~~~~~~~~~~~~~~~~~~~~~~~

September First Time Homebuyer Workshop
Sponsored by
Valley Community Development
and
Florence Bank
Wednesdays, Sept
6th
, 13th, 20th and 27th
85 Main St, Florence (Keyes St. Entrance)
~~~~~~~~~~~~~~~~~~~~~~~~~~~~~~~~~~~~~~~~~~~~~~~

FREE WEBINARS
Nonprofit Hub, August 15th 2:00 pm
In a recent industry study, 80 percent of nonprofit finance professionals say their organization plans to grow in the next 12-18 months. Nonprofit growth presents its own unique set of challenges, and, if not managed properly, can actually hurt your organization. With challenges and opportunities in mind, how do you prepare your budget, staff, and organization for growth?

What You Will Learn from this Live Interactive Webinar:
Evaluate growth strategies through a risk management framework.
Prepare for internal controls and processes for increased compliance complexities.
Develop people strategies to accommodate for growth (including managing different generations).
Identify technology requirements for accommodating growth. REGISTER
~~~~~~~~~~~~~~~~~~~~~~~~~~~~~~~~~~~~~~~~~~~~~~~
Opportunities
Program Assistant - Hampden County
Bilingual Volunteer Coordinator
Mark Your Calendars!
HAPPENINGS IN
HAMPSHIRE COUNTY
Aug. 11 - Giving Grill - Whole Foods Benefit for Amherst Survival Ctr.
~~~~~~~~~~~~~~~~~~~~~~~~~~~~~~~~~~~~~~~~~~~~~~~~~~~~~~
Amherst Boys and Girls Club
Person, Katherine
Roth-Howe, Jeff