Monthly Meetings
SEND COSA NEWS:
Next
Newsletter Submission Deadline
September 4, 2017
JOIN US:
____________
COSA Breakfast Speaker Addresses Fate of the Most Vulnerable in Today's Political Climate
by Laurie Loisel
"I've got your back," U.S. Rep James McGovern told the gathering of nearly 100 people at COSA's 30th annual breakfast Sept. 21, at the Hadley Farms Meeting House.
Earlier in the morning, Northwestern District Attorney David E. Sullivan, who introduced McGovern as the popular breakfast's keynote speaker, pretty much told the crowd they'd need to do the same for McGovern.
"There are so many things he's been a champion of: DACA Dreamers, Social Security, Medicaid," Sullivan said, naming a few. "Jim McGovern's been there so many times for the working men and women within this room and the folks you represent. He needs your support more than ever -- going down to Congress is not an easy thing."
As is customary at the fall breakfast, area human services staff and volunteers received honors for the work they do day in and day out to address the challenges facing the most vulnerable people in Hampshire County. CONTINUE READING
~~~~~~~~~~~~~~~~~~~~~~~~~~~~~~~~~~~~~~~~~~~~~~~

Harvest Celebration Dinner & Silent Auction

Rob Watson and Patrick Viteri co-host a wonderful evening of gourmet fare, beautiful music by Aldo Fabrizi and Peter Blanchette along with a silent auction. The auction features many wonderful items from local businesses and supporters to benefit Cancer Connection including gift certificates to local restaurants, vacation-get- aways, artwork, home and garden items, sports memorabilia and much more!
~~~~~~~~~~~~~~~~~~~~~~~~~~~~~~~~~~~~~~~~~~~~~~~

Seeking Big Ideas for a Hampshire Country Mobile Farmers Market
Healthy Hampshire will be hosting three regional meetings to hear community members' thoughts about establishing a mobile farmers market to serve Hampshire County.
These meetings follow a year-long inclusive community engagement process led by Healthy Hampshire to identify priority strategies for addressing food access challenges in our region. The meetings will include:
A presentation from Michael Skillicorn, Director of Programs for Grow Food Northampton and experienced mobile market operator

Guided discussion around the idea of a mobile market to serve several towns in Hampshire County

A light breakfast and coffee

Transportation and childcare upon request
Please RSVP for one of the following meetings:
Town Hall -
126 Main Street, Ware
Monday, October 2, 2017 from 9:30 am - 11:30 am

Jones Library - 43 Amity Street, Amherst
Wednesday, October 4, 2017 from 10 am - 12 pm

Stanton Hall - 26 Russell Road, Huntington
Thursday, October 5, 2017 from 9:30 am - 11:30 am
~~~~~~~~~~~~~~~~~~~~~~~~~~~~~~~~~~~~~~~~~~~~~~~

Join us on Saturday, November 4, 2017, for
Feed the Spirit
, an evening of community, delicious food, and entertainment to benefit the Amherst Survival Center.
We'll celebrate at the idyllic
Montague Retreat Center,
enjoy a delicious harvest dinner and a unique aerial and acrobatic performance by world-class performers from
Nimble Arts
. The ensemble includes performers formerly with Cirque du Soleil, Cirque Eloize, Circa, and Ringling Bros. Barnum & Bailey Circus.
Saturday, November 4, 2017, 5:00 pm - 9:00 pm
~~~~~~~~~~~~~~~~~~~~~~~~~~~~~~~~~~~~~~~~~~~~~~~

HIP Check-in For Social Service Providers
September 27
On
Wednesday, Sept. 27
from
11am-noon
, we will be hosting a conference call open to all social service providers so that you may ask questions about the program, provide updates and share tips and strategies that they may be using to spread the word about
Healthy Incentives Program (HIP)
among their clients. The purpose of this call is to provide a venue for support and open dialogue so that we as a community can ensure that we are informing as many clients as possible about HIP!
~~~~~~~~~~~~~~~~~~~~~~~~~~~~~~~~~~~~~~~~~~~~~~~

Warm Up the Night!
A Benefit for Family Outreach of Amherst
October 19
You won't want to miss the party of the year! Join us as we transform the tent at The Lord Jeffery Inn into a strolling culinary extravaganza! Enjoy delicious small bites, sips and tastes from an eclectic mix of local food vendors, including Bistro 63 at the Monkey Bar, Carr's Ciderhouse, Joe Cook's Brittle, Banh Mi Spot, Bread & Butter, Glazed Doughnut Shop, Not Bread Alone, Osteria Vespa, Pasta E Pasta, White Lion Brewing, Whole Foods Market, and more!
Special features include a pig roast by 30Boltwood, a raw bar by Berkshore Oyster Co., bourbon tasting by Spirit Haus, scotch tasting by Four Seasons Wine & Liquor, and a live performance by famed guitarist John Sheldon.
Get your tickets now!
~~~~~~~~~~~~~~~~~~~~~~~~~~~~~~~~~~~~~~~~~~~~~~~

Hampshire County-wide Health Improvement Plan (CHIP) Priorities Discussion

Please join our Hampshire County-wide Health Improvement Plan (CHIP) priorities discussion /work session on October 6th 2017 at the Hadley Farms Meeting House.
We'd like your input on our county's health from your unique perspective.
A health improvement plan is a long-term, systematic effort to address public health problems based on community health and other assessments. This plan will be used by health and other public and private human service agencies and community partners, to articulate shared priorities and coordinate and target resources that promote health.
Also, please consider completing our survey. The survey will inform the CHIP Steering Committee of the health-related work you and your collaborators have underway. The survey can be found
here
. If you have any questions or require more information, please contact PVPC Municipal Services Manager, Joshua Garcia, jgarcia@pvpc.org or 413/781-6045.
~~~~~~~~~~~~~~~~~~~~~~~~~~~~~~~~~~~~~~~~~~~~~~~

Happy Valley Half Marathon to Benefit
Big Brothers Big Sisters
October 22nd
The Happy Valley Half Marathon was created by two people who are passionate about running, getting active, and living life to the fullest. Justin Killeen, owner of 50/50 Fitness/Nutrition in Hadley, MA., has teamed up with Western Mass native and certified running coach, Grant Ritter, to bring you a breath-taking course, designed to showcase some of the most beautiful roads that New England has to offer, during peak Fall foliage. This PR inducing course, the events to follow, and the passion that we exhibit will exhilarate runners and walkers alike...from first timers to seasoned pros. We are pulling out all of the stops to make this run, your run, year after year.
New to 2017, the Happy Valley Half Marathon & 5K has partnered with Big Brothers Big Sisters of Hampshire County.
~~~~~~~~~~~~~~~~~~~~~~~~~~~~~~~~~~~~~~~~~~~~~~~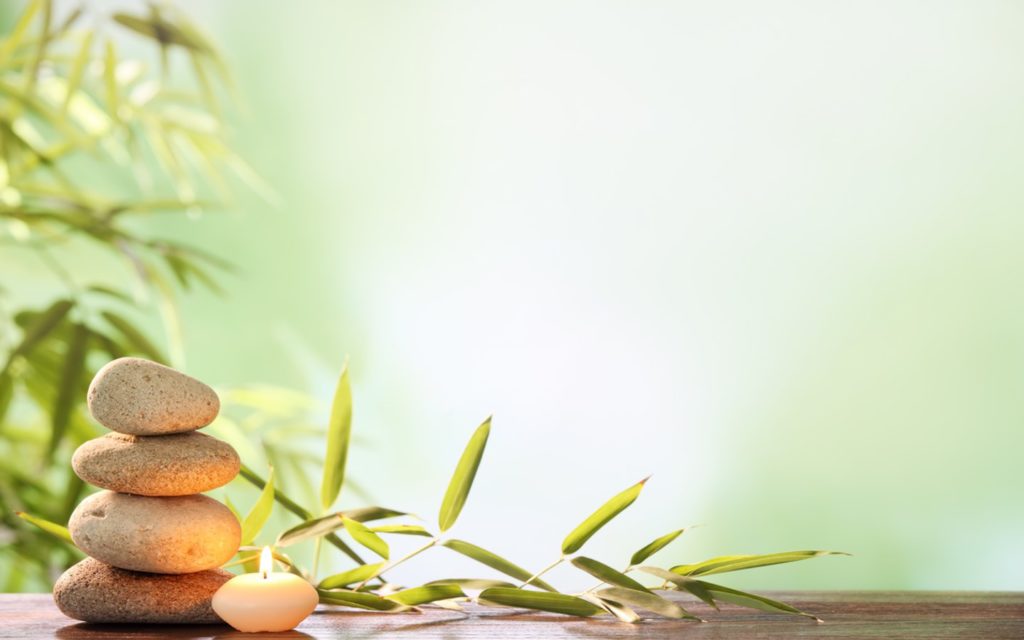 The Center for Community Resilience after Trauma
Upcoming Events
Peer Connection Open Hours
CCRT hosts open hours for self-directed Peer Connection opportunities on the 2nd & 4th Fridays of each month. Games, puzzles, art/craft supplies & light refreshments are available for those in attendance. (Registration appreciated, but
not required) Held at CCRT, One Arch Place Main Entrance, 2nd floor in Greenfield. Oct. 13th & 27th 2:00 - 4:00 p.m.

NEW! Monthly Energy Medicine Practice Group
Join Energy Medicine Practitioner, Susan Maycock, MS for a monthly Energy Medicine Practice Group. Participants are encouraged in each bi-monthly series to attend both practice sessions to further develop and heighten the usefulness of Energy Medicine to help reduce the effects of trauma and promote greater
well-being. Held at CCRT, One Arch Place Main Entrance, 2nd floor in Greenfield. Oct. 18th 12:00 - 1:00 p.m.

Happier! A Play & Work Group
Using research-supported information & skill development activities, participants will be invited to increase their level of happiness by altering the way they view & interact with the world. Commitment to all 4 sessions & "homework" appreciated for full benefit. Held at CCRT, One Arch Place Main Entrance, 2nd floor in Greenfield. Thursdays, Oct. 5th , 12th , 19th, & 26th 1:00 - 2:00 p.m.
~~~~~~~~~~~~~~~~~~~~~~~~~
~~~~~~~~~~~~~~~~~~~~~~
CES Puzzle of Parenting Upcoming Classes
Hola Amigos y Amigas
Early childhood is a wonderful time to introduce young children to other cultures. This special event introduces the Spanish and Latin American culture, and it includes children's music, stories, games, an art activity, and a special snack.
October 3, 2017, 9:30am - 11:30am

, Easthampton Family Center (Register by Sept 26)

October 4, 2017, 9:00am - 12:00pm

, Amherst Family Center (Register by

Sept 27

)

October 10, 2017, 10:00am - 11:30am

, Palmer/Monson Family Network, Three Rivers (Register by

Oct 3

)

October 23, 2017, 10:00am - 11:30am

, Warren Elementary School, West Warren (Register by

Oct 16

)

November 7, 2017, 10:00am - 11:00am

, Westhampton Library (Register by

Oct 31

)
Grandparents Let's Talk!
Being a grandparent can bring its own challenges (and joys), different from those of parenting. This is an opportunity for grandparents to connect with others, discuss their experiences and feel supported.
In this session we will identify the importance of building positive relationships with children, discuss the "power" of using positive comments and encouragement with children, understand how play can be a powerful parenting practice, learn ways to help children develop friendship skills, and link building relationships, using positive comments/encouragement, and play to children's behavior.
October 13, 2017, 10:00am - 11:30am

, Easthampton Family Center (register by

Oct 6

)
~~~~~~~~~~~~~~~~~~~~~~~~~
~~~~~~~~~~~~~~~~~~~~~~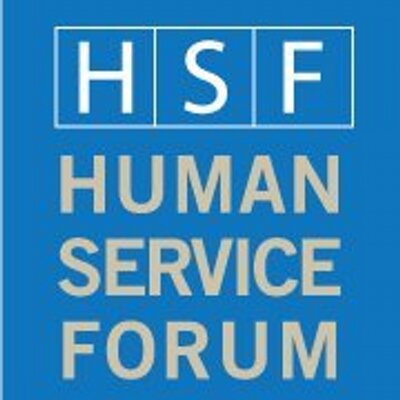 Upcoming Events
Fall Supervisory Series - October 12
The Supervisory Skills Series will cover Management Fundamentals; Communication, Motivation & Conflict Management; Employment Law 101; Performance Feedback & Management; and Team Building & Engagement. Register early--this series sells out quickly!
Register
Creating an Inclusive Work Environment
October 18
In this workshop, Attorneys
Timothy Netkovick, Daniel Carr, and Anthony Huntley of Royal, P.C.
to discuss creating inclusive policies and accommodating your staff-with a particular focus on developing transgender and gender identity laws and policies. They will also touch upon accommodating staff of diverse religious backgrounds or who have special needs.
Register
Employment Law 101
October 31
Many supervisors do not understand how their decisiions about employee issues can create liability, not only for the agency but also for themselves personally. This program will give supervisors basic information about employment law; plus skills and strategies for managing agency staff tha can help to avoid employment litigation.
Register
Breakfast with EOHHS Secretary Marylou Sudders
November 2
Marylou Sudders leads the largest executive agency in state government, a $19.4 billion state budget with 22,000 dedicated public servants, and oversees critical services that touch almost one in six residents of the Commonwealth.
Secretary Sudders will address the budget and pressing issues facing human service providers from the perspective of the administration. Adequate time will be allowed for a Q and A session with the Secretary.
~~~~~~~~~~~~~~~~~~~~~~~~~
~~~~~~~~~~~~~~~~~~~~~~
~~~~~~~~~~~~~~~~~~~~~~~~~~~~~~~~~~~~~~~~~~~~~~~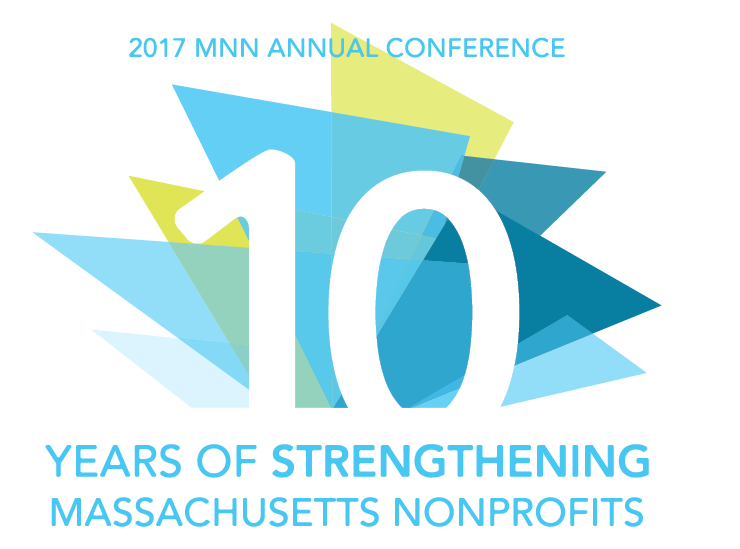 2017 MNN Annual Conference
November 1st
The 2017 MNN Conference, one of the largest statewide gatherings of nonprofits, will mark the organization's 10th anniversary by doing what MNN does best: providing a forum, with resources, for those working in the sector to learn, share, and network.
In its 10th year, the Annual Conference will tap into the collective expertise of attendees, presenters, and the nonprofit sector at large and take stock of the sector's position in 2017, paying particular attention to the opportunities and challenges that have arisen in the past decade. This year, we will welcome Independent Sector's President and CEO
Dan Cardinali
as the keynote speaker. Mr. Cardinali has steered his organization to maximize its efficiency and position itself as a leading voice on pertinent federal policy discussions on behalf of the nonprofit sector nationwide.
~~~~~~~~~~~~~~~~~~~~~~~~~~~~~~~~~~~~~~~~~~~~~~~

Valley CDC's
Pedal Poker Run
October 1st
The Pedal Poker Ride is a fun game where bicyclists pick up five cards at different locations along a beautiful ride through the fall foliage. Choose from our 10-mile, 25-mile, or 45-mile ride. The three best hands win great prizes!
Proceeds from this event benefit Valley Community Development, a non-profit affordable housing and community development organization primarily serving the communities of Northampton, Easthampton, Amherst, and Hadley.
For more information, please call Julia Zegarra at 413.586.5855 x170, email jz@valleycdc.com, or visit
www.valleycdc.com
~~~~~~~~~~~~~~~~~~~~~~~~~~~~~~~~~~~~~~~~~~~~~~~

By Hana Muslic, Nonprofit Hub

Volunteers are a vital part of your nonprofit organization. They're the ones doing the grunt work and producing tangible change for the cause you're working to better. Once you've recruited a solid group of volunteers and have boots on the ground to make things happen, you need to develop relationships with them in order to treat them as an extension of your staff. We've got a couple of tips on how to manage your volunteers in hopes of retaining them for the future.
~~~~~~~~~~~~~~~~~~~~~~~~~~~~~~~~~~~~~~~~~~~~~~~

United Arc's
Monthly Grandparent & Kinship Care Support Groups
Together we provide support for relatives
and friends who are raising others children;
grandchildren, nieces, nephews....
In Hampshire County

Florence- 3rd Monday, 5:30 PM- 7:30 PM
Meadowbrook Apartments Community Room, 491 Bridge Rd.
- Dinner for the family and childcare will be available.


Huntington- 4th Wednesday 10 AM-12 PM
Hilltown Family Center, 9 Russell Rd.
Refreshments served. Childcare available.


Northampton- 2nd Monday, 10 AM-12 PM
Northampton Senior Center, 67 Conz St.

In Franklin County
Greenfield- 1st Monday, 6:00 PM-8 PM & 3rd
Wednesday,12:00 PM-2:00 PM,
Community Action Family Center, 90 Federal St.


Turners Falls
- 2nd Tuesday, 11:30 AM-1:00 PM,
The United Arc, 294 Avenue A
For more information email
patkeith@unitedarc.org
~~~~~~~~~~~~~~~~~~~~~~~~~~~~~~~~~~~~~~~~~~~~~~~
October First Time
Home Buyers Workshop
Our next First Time Home Buyer Program is just around the corner.
Here are some reasons to come to our 4-part series:
1) Incredible Loans!
2) Access to Down Payment and Closing Cost $$$.
3) Education, education, education!
Wednesdays, Oct
4th
, 11th, 18th and 25th from
6:00-9:00 pm
Florence Congregational Church -130 Pine St, Florence
Sponsored by: Valley Community Development and Applied Mortgage
~~~~~~~~~~~~~~~~~~~~~~~~~~~~~~~~~~~~~~~~~~~~~~~
Diabetes Prevention Program
The
Hampshire Regional YMCA
and
Hilltown Community Health Centers
will offer the YMCA's Diabetes Prevention Program at sites in Northampton and the Hilltowns this October. The Diabetes Prevention Program is an evidenced-based program designed to reduce the risk for developing Type 2 Diabetes. This small group program helps people with prediabetes eat healthier, increase their physical activity, and lose weight, which can delay or prevent the onset of Type 2 Diabetes.

The YMCA's Diabetes Prevention Program (also known as "DPP"), has been shown to reduce the risk of diabetes among participants by as much as 58% for all adults and 71% for participants over 60 years of age. Small group classes meet in 25 sessions over the course of one year with a trained lifestyle coach. The program helps participants support small, sustainable decreases in weight by focusing on smaller portions, reductions in fat intake and discovering healthier foods. It helps participants increase the amount of physical activity through moderate means such as walking, swimming and light chores, for as little as 30 minutes a day, 5 days a week.
For more information, contact:
~~~~~~~~~~~~~~~~~~~~~~~~~~~~~~~~~~~~~~~~~~~~~~~
Affordable Condo for Sale on Turkey Hill Rd in Florence
An affordable 6-room condominium home that will be sold to an income-eligible first time homebuyer.
2 bedroom, 1 ½ bath, with additional office

1,234 sq. ft. home on a 0.75-acre shared lot

Monthly condo fee is $114.50

"First Come First Serve" opportunity with a completed application, bank pre-approval, and workshop certification
Details and more photos available
here
.
For more information or to request an Application, contact:
Donna Cabana (413) 586-5855 x180 dc@valleycdc.com

~~~~~~~~~~~~~~~~~~~~~~~~~~~~~~~~~~~~~~~~~~~~~~~
FREE WEBINARS
Techsoup, October 12th 2:00 pm
Now that you've got your raw video footage, how do you turn it into an amazing finished product? Join Nife Adeyemi, digital media specialist for the city of Scottsdale, Arizona, to learn about postproduction video editing best practices. You'll also learn how to add sound and graphics to your videos, find royalty-free audio and graphics, post your video to YouTube, and more!
REGISTER

~~~~~~~~~~~~~~~~~~~~~~~~~~~~~~~~~~~~~~~~~~~~~~~
Opportunities
Berkshire Children & Families
CHD
Collaborative for Educational Services
Community Action
Northeast Center for Youth and Families
Service Net
Tapestry Health
~~~~~~~~~~~~~~~~~~~~~~~~~~~~~~~~~~~~~~~~~~~~~~~~~~~~~~
This list is being updated during our Membership Drive.