SEND COSA NEWS:
REGISTER TODAY!
September 16th
The COSA Annual Award Breakfast will be help on September 16th at 8:30 am on the 11th floor of the UMass Campus Center. Free parking is being generously provided by the UMass Department of External Relations. Our keynote speaker is David Sullivan, D.A. and we will be honoring Representative Ellen Story.
This is one breakfast you will not want to miss!
~~~~~~~~~~~~~~~~~~~~~~~~~~~~~~~~~~~~~~~~~~~~~~~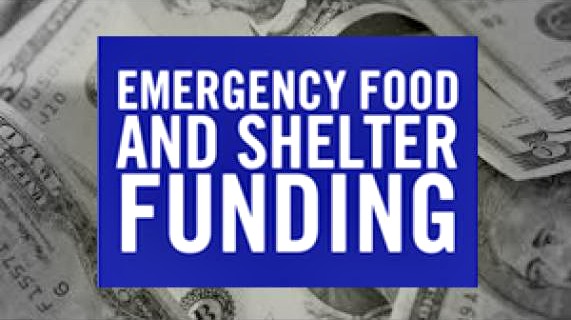 Emergency Food and Shelter Program Funding Announcement
Local agencies that provide emergency food, shelter, rental or utility assistance in Hampshire County Massachusetts are invited to apply for federal funding under the Emergency Food and Shelter Program (EFSP). EFSP is a public/private partnership that disburses federal funds to local nonprofit organizations through a competitive process overseen by a local volunteer board. United Way of Hampshire County acts as administrator for the county.
Applications are DUE Thursday, September 1, 2016
a nd must be submitted online.
In the prior phase, awards ranged from approximately $1,000.00 to $4,000.00. The minimum funding request is $500.00. The EFSP National Board has set the

overnight per diem fixed rate allowance for Mass Shelter at $12.50 and the per meal allowance fixed rate for Served Meals at $2.00.
For further information and eligibility details, please contact:
~~~~~~~~~~~~~~~~~~~~~~~~~~~~~~~~~~~~~~~~~~~~~~~
Congratulations to the Collaborative for Educational Services
Secretary of Agriculture Tom Vilsack announced $23.4 million in grants to support 81 Distance Learning and Telemedicine projects in 32 states across the nation. Massachusetts' Collaborative for Educational Services (CES) was awarded $337,356 for a distance learning hub in Northampton. The hub will enable distance learning services for 23 field sites across Massachusetts and Maine. Congratulations and thank you for your great work!
~~~~~~~~~~~~~~~~~~~~~~~~~~~~~~~~~~~~~~~~~~~~~~~
Basic Mediation Training
Learn simple steps for dealing with fights or disagreements; gain skills and confidence in handling challenging situations; help others work with their conflicts.
Whether you intend to be a formal mediator, or want to develop skills you can use in other professional and personal situations, Basic Mediation Training is a great place to start.
~~~~~~~~~~~~~~~~~~~~~~~~~~~~~~~~~~~~~~~~~~~~~~~
38th Annual Bridge of Flowers 10k Classic & Steve Lewis Subaru 3k Charity Race
Shelburne Falls, Sat Aug 13, 2016
Runners and supporters have the option of choosing the nonprofit they would like their fundraising efforts to be directed to. Two of our member agencies,
Cancer Connection
and
Dial Self
are among the recipients of funding.
~~~~~~~~~~~~~~~~~~~~~~~~~~~~~~~~~~~~~~~~~~~~~~~
Back in 2014, the National Bureau of Economic Research published a study arguing that the MTV show 16 and Pregnant ultimately led to a
5.7 percent reduction
in teen births in the 18 months after its premiere on TV.
According to researchers Melissa Kearney and Phillip Levine, this figure accounted for about one-third of the overall decline in teen births in the United States during that period.
Admittedly some critics had beef with the study's methodology, but we won't go down that rabbit hole. Instead, we'd like to use the proposed cause-and-effect to underscore the enormous and far-reaching influence of pop culture in modern society.
Now let's take this a step further. Imagine you're a family planning organization or nonprofit encouraging young girls to put off pregnancy. It would be certainly helpful to know about 16 and Pregnant and the extent to which it may very well help to lower the rate of teen births, right? Probably.
And so we'd like to take this opportunity to pass along the launch of
AndACTION,
a new project that gives nonprofits insider intel about when their issues are going to appear in upcoming movies or TV shows, info they can use to get their causes in front of a larger audience.
Read More
~~~~~~~~~~~~~~~~~~~~~~~~~~~~~~~~~~~~~~~~~~~~~~~
Cancer Connection
Call for Volunteers:
Harvest Dinner, Fall Mailing, Bridge of Flowers Charity Race
Cancer Connection volunteers are needed for a number of upcoming events. Recently, Betsy Neisner, our Executive Director, said, "The contribution of the volunteers represents an astonishing outpouring of community support that multiplies a hundredfold our ability to achieve our mission."
Please consider the following opportunities:
Harvest Dinner Auction Solicitation--Seeking volunteers who are comfortable on the phone and good with follow up to make calls to local businesses. Calls can be made from home. August.
Auction item pick up--Seeking volunteers to collect the items being donated by local businesses. August and September.
Fall Program Guide and Harvest Dinner Invitation Mailing
--Breakfast treats and coffee will be available!
Tuesday, September 6th, 9 AM
to
5 PM
, Florence Congregational Church. If you can help for any 2-hour block of time or more, we'd love to have you join us. Please RSVP to Chantal, so we'll have enough coffee!
To sign up to volunteer for any event, please email Chantal, our event coordinator, at:
events@cancer-connection.org
~~~~~~~~~~~~~~~~~~~~~~~~~~~~~~~~~~~~~~~~~~~~~~~~~~~
Donor retention and cultivation are the most cost-effective strategies for fundraising. But many nonprofits are losing more donors than they attract.
What can we do to stop that trend?
The first step is understanding really great donor retention methods and building strategies that will help us find relationships with our donors. That's why we wrote
Grow Your Giving: Donor Cultivation for Every Nonprofit.
Download the
eBook
(it's free!) for strategies that will help you engage, cultivate and retain your donors.
Happy fundraising!
~~~~~~~~~~~~~~~~~~~~~~~~~~~~~~~~~~~~~~~~~~~~~~~
Video Games at the Quarters
Friday August, 19th -
Meet at the Bridge at 3:30
Monthly outings and activities for trans, gender non-conforming, lesbian, bisexual, gay, and queer youth to get together and have fun. August's outing will be a trip to The Quarters to play arcade games. Please contact Heather to register at
413-549-0297 ext 6510
. For youth of any age.
~~~~~~~~~~~~~~~~~~~~~~~~~~~~~~~~~~~~~~~~~~~~~~~
Financial Literacy Workshop with
HAPHousing
Want to know how to manage your money?
Interested in understanding how credit impacts you?
Our two-part Financial Literacy Workshop will prepare you to accomplish your goals by discovering the basics of banking, budgeting, and credit, connecting time-tested methods of understanding savings and expenses to the newest updates and regulations in these fields.
This course will be held at HAPHousing, Springfield Branch, on two consecutive Thursday evenings. Session 1 will be all about Money Management, while Session 2 dives into the world of Credit Awareness.
August's courses will take place on Thursday, August 18th, and Thursday, August 25th. Each session will take place from 6:00pm to 8:00pm, here at 322 Main St. in Springfield.
Seating is limited, so reserve your place today!
(And by the way, it's FREE!)
~~~~~~~~~~~~~~~~~~~~~~~~~~~~~~~~~~~~~~~~~~~~~~~
Future Philanthropy from 8 Philanthropic Leaders

In a recent article from The Nation, eight philanthropic leaders, including Craig Newmark, founder of Craigslist, and Darren Walker, president of the Ford Foundation, speak about the current state of giving in America and the future of philanthropy.
This piece, which is really a collection of short essays, serves as a cross section of new approaches to giving and what it will take to tackle the big issues of inequality that nonprofits seek to address. The solutions and opinions vary, with Jessie Spector, Executive Director of Resource Generation, going so far as to say that businesses should be "...putting themselves out of business in the name of ending wealth inequality" so that one day "philanthropy is not only unnecessary, but remembered as a bizarre and unfortunate creation of societies past."
Others, such as Steve Phillips, co-founder of PowerPAC, state that inequality in America is the direct result of public policy decisions and that philanthropists must take a leadership role in supporting the advocacy efforts of nonprofits to make the public more aware of what is at stake.
Craig Newmark offers encouragement to philanthropists and nonprofits: "You don't have to make a killing to make a difference." He adds, "if you are lucky enough to do well, keep sending the elevator down."
~~~~~~~~~~~~~~~~~~~~~~~~~~~~~~~~~~~~~~~~~~~~~~~
Early Bird Registration for
MNN Conference
MNN's annual conference is one of the largest local gatherings of nonprofit professionals and convenes 600+ nonprofit and business leaders to learn, share, and network.
This year's conference, Moving Forward for a Better Commonwealth, will tap into the collective expertise of the nonprofit sector and take a look at what's working, and what needs to work better. Topics will include: tried and true best practices; innovative technologies and techniques; adapting to the changing funding landscape; supporting the next great nonprofit leaders; and moving diversity and inclusion from talking points to cornerstones of our organizations.
Early Bird rates are available until September 23rd.
REGISTER
~~~~~~~~~~~~~~~~~~~~~~~~~~~~~~~~~~~~~~~~~~~~~~~
Your Nonprofit's Facebook Posts Are Likely Not Appearing on News Feeds Anymore

By Carol Luong, Nonprofit Hub
It's hard to believe, but it's been close to 10 years since Facebook first introduced the News Feed. And since then, Facebook has implemented over
30 major algorithm changes
to determine what is prioritized on your Facebook News Feed.
T
he
most recent update
this past June seemed like the biggest blow to nonprofits, as it was announced they would prioritize News Feeds to show posts from friends and family and less from pages. This just further emphasizes the need to focus on peer-to-peer engagement and mobilizing your biggest supporters to share your nonprofit's content.
However, fear not, there is one "easy" way to keep your nonprofit's Facebook posts prominent on your supporters' News Feeds.
Continue Reading
~~~~~~~~~~~~~~~~~~~~~~~~~~~~~~~~~~~~~~~~~~~~~~~
Upcoming Programs at The Bridge
Parenting Journeys II

Starting Thursday, September 8th

Participants must have completed PJ1
This follow up to Parenting Journey is a
12 week group designed to guide caregivers in continuing the process of learning more about themselves and how they function as parents. The group will help participants build on the skills learned in PJ1 and turn them to examine the "here and now" so that they will be more prepared to reach their personal goals.
Pre-registration is required. To register please contact Kelly at
(413) 549-0297 ext. 6512
Click Here For Flyer
. Meets Thursday evenings 5:30 PM - 7:30 PM.
Youth Emotional Health

Starting
Tuesday, September 20th -
Tuesdays from 5:30 to 7
This 7-week group addresses the wide range of emotional experiences that can be challenging for youth. Come learn how to process your emotions and reactions, and become more resilient. Dinner will be served.
Recommended for ages 8-13.
~~~~~~~~~~~~~~~~~~~~~~~~~~~~~~~~~~~~~~~~~~~~~~~
Social Media 101 for Nonprofits - August 23 at 10:00 am

This session includes practical tips and tools for extending your cause and mission via social media. We cover the basics of using social media for your nonprofit organization and give you handy tips for the "big 3": Facebook, Twitter and LinkedIn. You may be surprised to learn that Facebook is less important than you've been told and LinkedIn may be more important.

***************************************
#GivingTuesday
is the biggest giving day of the year and it's just 3 months away on 11/29. We're kicking off the countdown with a webinar to teach you how to maximize the next few months to lay the foundation for a successful day of giving!
Join Dana Ostomel, founder of the crowdfunding website DepositaGift.com, to learn the 10 most important things to do to create an empathetic, engaged and responsive community that is ready to help you knock it out of the park. We promise, you're going to walk away feeling confident about getting started planning for your 2016
#GivingTuesday
campaign!
~~~~~~~~~~~~~~~
~~~~~~~~~~~~~~~~~~~~~~~~~~~~~~~~
Opportunities
Clinical Support Options
There are many positions available.
Craig's Doors
Craig's Place Shelter Director
Community Action
There are many more positions available!
Franklin Hampshire Career Center

~~~~~~~~~~~~~~~~~~~~~~~~~~~~~~~~~~~~~~~~~~~~~~~~~~~~~~
Barry, Sean
Landers, Jo
Loughran, Betsy
Person, Katherine
Roth-Howe, Jeff