Monthly Meetings
April 28th
Fundraising Strategies with David Sharken
May 24th
Providers Fair
* Our last meeting until September
NEXT NEWSLETTER:
Week of Apr. 25th
on Route 9 in Hadley
9:00 am
SEND COSA NEWS:
Think Abundance! Boost your organization's mission by learning how to build a culture of philanthropy, diversify your fundraising and increase your community support.

David Sharken of
Rainmaker Consulting
will be presenting at this month's coffee.
For nearly thirty years David has served as a leader in a variety of organizational settings in roles such senior executive, organizational development consultant, executive coach, senior director for two private national foundations as well as active board member for a number of nonprofits including COSA!
Before joining RAINMAKER Consulting, David was Director of Partnerships for The Proteus Fund, Director of the Camp Legacy Initiative for the Grinspoon Foundation, and served for thirteen years as Executive Director of The Food Bank of Western Massachusetts. He has consulted with nonprofits and provided strategic guidance to successful major donor campaigns ranging from $500,000 to $18 million.
~~~~~~~~~~~~~~~~~~~~~~~~~~~~~~~~~~~~~~~~~~~~~~~
The Daffodil Fun Run 5k road race (run/walk) in Amherst raises funds for Big Brothers Big Sisters of Hampshire County. In this fun and festive community event, participants race past many of the thousands of daffodils that were planted throughout town. The event is held each year at the beginning of spring, when the daffodils are in full bloom. After the race, there will be a FREE BBQ provided by the Amherst Pub, hooping, & a Bounce House donated by TJ Taylor Rentals.
Start time: Walkers & Runners 11:00 a.m. at Kendrick Park!
Please visit our Facebook page! For questions, contact Kate at klockhart@chd.org or call 413-259-3345.
~~~~~~~~~~~~~~~~~~~~~~~~~~~~~~~~~~~~~~~~~~~~~~~
Public Policy Update: What MNN is Working on to Protect Nonprofits
In recent months, the Massachusetts Nonprofit Network has tracked bills at the State House that would restrict nonprofits' ability to operate. The bills would change state law regarding compensation, damages in court cases, and payments in lieu of taxes. MNN has urged legislators not to pass those bills.
Our work has included testimony at public hearings, meetings with legislators, follow-up with key staffers and coordination with other associations. MNN's advocacy has highlighted the extensive oversight that nonprofits are already subjected to, and their legal status based on their dedication to the common good.
In March, the legislative committees with jurisdiction over those bills decided not to advance them to the next stage of the legislative process-a positive step. While all bills at the State House are still alive until the end of the session on July 31st, the Legislature's focus from this point forward will be on bills that have been approved by legislative committees. MNN will continue to monitor these bills and other key issues affecting the nonprofit sector.
~~~~~~~~~~~~~~~~~~~~~~~~~~~~~~~~~~~~~~~~~~~~~~~

Social Media for Social Impact: Boost Your Fundraising Campaign

April 20, 1pm
Susan McPherson will show you how to create an explosive Social Media Campaign that goes VIRAL.
In 60 minutes
, learn to triple your following
in 30 days
, maximize paid campaigns, tell your story, and become a social media icon in the nonprofit industry.
~~~~~~~~~~~~~~~~~~~~~~~~~~~~~~~~~~~~~~~~~~~~~~~
The Bridge Presents Concurrent Programs - One for Teens and One for their Parents
Guiding Good Choices
This 5-week long group provides a friendly, supportive space for parents and caregivers to learn how to reduce the risk of their children developing problems with alcohol, all forms of tobacco, inhalants and all legal and illegal drugs.
Register by calling Manny 549-0297 x 6513
Be Proud! Be Responsible!
This 5-week-long, evidence-based curriculum educates and motivates adolescents to engage in healthy behaviors to reduce their risk of HIV, STDs and teen pregnancy. They will not only learn knowledge of the matter, but also confidence and skills to safely handle situations that may approach. Each week we will discuss a different topic within the curriculum and build a further understanding of proud, healthy behaviors and responsible decisions.

Register by calling Shannon 549-0297 x 6531
Tuesday Evenings 5:30 to 7:30 pm. Starting April 26
Register by calling Manny 549-0297 x 6513


101 University Drive, Suite A3 - Amherst
Dinner and Childcare Available
~~~~~~~~~~~~~~~~~~~~~~~~~~~~~~~~~~~~~~~~~~~~~~~
National Liberation Poetry Tour Experience
Mini-Performance & Workshop
The Center for Community Resilience after Trauma (CCRT), hosts Naika Nailah - Author, Speaker, Educator, Poet - in honor of Victims' Rights Month & National Poetry Month. Come to this interactive community gathering to help People of the Global Majority (People of Color) begin to heal from the trauma of racism. Anika Nailah will give a mini-performance of Liberation Poetry and facilitate the creation and sharing of the audience's own liberatory words, art, movement, or songs.
Thursday, April 28th
5:30-8:00pm
One Arch Place in Greenfield.
Space is limited & registration is required.
~~~~~~~~~~~~~~~~~~~~~~~~~~~~~~~~~~~~~~~~~~~~~~

~
May 2016
First Time
Home BuyersWorkshop
Get the facts from professionals in law, banking, real estate, insurance, inspection services and more! This 4-part series helps you shop as an informed consumer. Income eligible borrowers will also be able to use their Certificates of Achievement to apply for special first-time homebuyer loans such as MassHousing and One Mortgage loans. Attendance at all 4 workshops is required. The cost is $50 and includes all four sessions and workshop materials. (We're sorry, but we cannot accommodate children.) Space is limited and registration is required.
Wednesdays -

5/2, 5/9, 5/16, 5/23




Easthampton Savings Bank




241 Northampton St



~~~~~~~~~~~~~~~~~~~~~~~~~~~~~~~~~~~~~~~~~~~~~~

~
Free Download
Network for Good
Donor Segmentation
Your donors aren't all the same. There are first time donors, major donors, last-year-but-not-this-year donors... the list goes on.

Since your donors are different, it goes to say that there is no one-size-fits-all communication strategy.
For your messages to really be effective, you have to segment, or break your donor list into groups based on criteria such as giving levels, event attendance, or volunteer participation.
Segmentation allows you to create targeted messages that truly resonate with these groups, ultimately helping you raise more money.
~~~~~~~~~~~~~~~~~~~~~~~~~~~~~~~~~~~~~~~~~~~~~~

~
T
he 6th Annual Western Mass Mother's Day Half-Marathon will be held in Whately, MA to benefit Cancer Connection on Sunday, May 8, 2016. Walkers leave at
7:30
and runners leave at
8:00 AM
from the Yankee Candle Production facility on Christian Lane. The course is USATF certified and covers 13.1 scenic miles. Participants who register as fundraisers and raise $250 will be given free race registration.

The first 600 runners will receive a free race shirt. Race information and

registration

will be available through May 7. Parking will be provided by the Yankee Candle Company Manufacturing plant on Christian Lane in Whately, MA.




It's Mom's Day! Run FOR your mom, WITH your mom, because YOU ARE a mom, because you WANT TO BE a mom, because YOU HAVE a mom, or because you KNOW a mom!! Run because you CAN!
Cancer Connection is a non-profit cancer support center that has served as a haven for people diagnosed with cancer and their caregivers in the Pioneer Valley since 2000. All programs and services are offered free of charge.
For more information about the Western Mass Mother's Day Half
Marathon and services available at Cancer Connection, please call
(413) 586-1642
or visit our website.
~~~~~~~~~~~~~~~~~~~~~~~~~~~~~~~~~~~~~~~~~~~~~~~
The HSF Awards Banquet is an inspiring event. We offer heartfelt congratulations to this years honorees and we gather to acknowledge the work of the human service community.


Join us and celebrate people who make a difference!
Business Award -
Pride Stores
Board Member Award -
Tom Campbell
Clara Temple Leonard Direct Care Award -
Luz Rivera
Exceptional Team Award -
Facilities Team
Robert J. Van Wart Manager Award
-
Colleen Brosnan
Wednesday, May 18, 2016 -

5:30
pm
~~~~~~~~~~~~~~~~~~~~~~~~~~~~~~~~~~~~~~~~~~~~~~~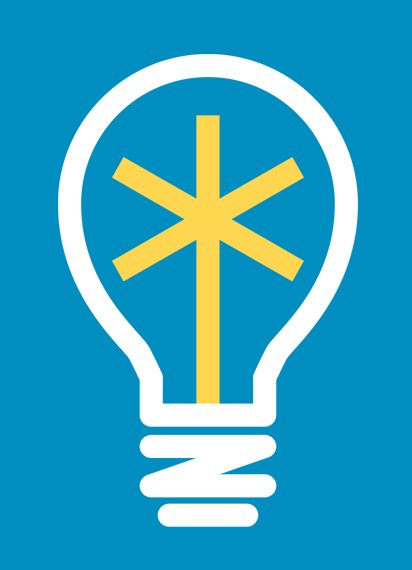 Drucker
Nonprofit Innovation Award
In the coming weeks, the Peter F. Drucker Award for Nonprofit Innovation will be reconstituted as
The Drucker Prize
.
The application for the 2016 prize-along with details about the exciting changes being made to the program-will be released on April 25. I
f you have any questions, you can

call Laura Roach at 909-607-7367, or

email
DruckerPrize@druckerinstitute.com
.
~~~~~~~~~~~~~~~~~~~~~~~~~~~~~~~~~~~~~~~~~~~~~~~
Personal Care Aide Training
Announcing a free training to be held in Amherst for Personal Care Aides. The training is a joint project between Greenfield Community College and the
PCA Recruitment and Retention Project at University of Massachusetts Medical School in Worcester.
PCAs work with MassHealth consumers (older adults and folks of all ages with disabilities) to live independently. The pilot program is a free 25-hour program that includes 10 hours of a PCA Fundamentals course, CPR and First Aid certification and about 6 hours of career readiness work.
Greenfield Community College
at Amherst Regional Middle School, 170 Chestnut St, Room C-24 (2nd floor) -

5:15pm-9pm
April 26, 27 and 28

May 2, 3, 4 and 5
~~~~~~~~~~~~~~~~~~~~~~~~~~~~~~~~~~~~~~~~~~~~~~~
Free Webinars
Overcome Your Board's Fear of Fundraising
What if your board was not only comfortable with fundraising, but actually excited about it? In this webinar, we'll focus on what you can do, step-by-step, to energize your board and change 'reluctant' to 'ready', 'scared' to 'sure' and 'loathing' to 'loving.'
You'll learn what to avoid when asking board members to raise funds, as well as how you could do a better job making board assignments.
Register
7 Ways to Upgrade Your Donors - April 26
If you think "donor-centered fundraising" sounds great, but you're not sure what it means or how it'll help you raise more money, then this webinar is for you! Register for this webinar and Rachel Muir, CFRE will show you seven donor-centered strategies that are guaranteed to boost your fundraising. She'll explore the donor journey and reveal key communication tactics for each stage, from identifying prospects to winning a major gift. Plus, we'll dive into the latest donor relationship research from world renowned fundraising expert and author, Adrian Sargeant, to show how these proven strategies will help you raise more!
Register
~~~~~~~~~~~~~~~
~~~~~~~~~~~~~~~~~~~~~~~~~~~~~~~~
In this workshop we'll talk about ways to encourage and build on your child's natural inquisitiveness, and we'll have lots of things for you and your child/scientist to explore together. Child care will be available during the parent learning session, which will be followed by fun parent-child activities.
May 7, 2016, 10:30am - 12:00pm
, Granby Public Library
~~~~~~~~~~~~~~~~~~~~~~~~~~~~~~~~~~~~~~~~~~~~~~~
4 Grant Writing Tips to Bolster Relationships with Foundations

Grant writing is a time-consuming process. It can also be nerve-wracking if you're inexperienced or working on a particularly important grant. Jeff Kutash, the executive director of the Peter Kiewit Foundation in Omaha, Neb, deals with grants on a daily basis.
What does the head of a foundation that gave $18 million in grant money last year have to say about grant writing and the relationship between foundations and nonprofit professionals? We talked to him about it ahead of his presentation at
Cause Camp 2016
.
Don't Get Trapped
One of the many mistakes Kutash routinely sees in grant writing is that the applicant looks at the application as a set-in-stone document that has to be followed like a math formula.
"Too often, grantees get 'trapped by the app,' and they only answer the questions that they are asked," Kutash explained.
He later expanded on that thought, talking about the perceived "power imbalance" between the foundation and potential grantee. He thought that this could be the reason that the grantees are getting trapped. Having the courage to step outside the boundaries of the application, and tell the foundation not what they think they need to know, but rather what you think they need to know can make the difference in an application.
The "Value" of Money
Let's face it, the reason nonprofits turn to foundations and grants is a need for money. Some might think that the amount of money being asked for is a major part of the grant application process, but Kutash disagreed.
"In many ways, the specific dollar amount may be the least valuable part of the whole grant," he said.
He also talked about the misconception that once the money is received, the grantee has succeeded and the process is over. Instead, that grantee has now gained a supporter and another "person" in their corner. In that sense, the relationship between foundation and nonprofit is very similar to the relationship that is strived for between nonprofits and individual donors.
Continue Reading
~~~~~~~~~~~~~~~~~~~~~~~~~~~~~~~~~~~~~~~~~~~~~~~~~~~
Apr. 26th, 11am


M+R's 10th Benchmarks Study is the most extraordinary, exceptional, extravagant, excellent examination of online fundraising, advocacy, and organizing in existence!
Join us for this free webinar to see how you stack up against other nonprofits in your sector, and learn how you can use the immense power of data to transform your online programs.
Presenters: Allison Jones
, Marketing & Publications Director, NTEN; and
Madeline Stanionis
, Principal + Creative Director, M+R
Federal Study Increases Understanding of Homeless Youth
More than half of homeless youth become homeless for the first time because they are asked to leave home by a parent or caregiver, and more than half say they have tried to stay at a shelter but it was full. Those findings resulted from a study released on April 12 by ACF. The first-of-its-kind study, funded by Family and Youth Services Bureau and conducted by researchers at the University of Nebraska-Lincoln, focused on 873 youth ages 14 to 21 in 11 cities. Respondents included street youth receiving services from ACF's Street Outreach Program grantees and street youth who were not currently using services from SOP grantees. The study found the following:
On average, youth became homeless for the first time at age 15.

The average youth spent nearly two years living on the streets.

More than 60 percent were raped, beaten up, robbed, or otherwise assaulted.

Nearly 30 percent of participants identified as gay, lesbian or bisexual, and nearly 7 percent identified as transgender.

About half of youth had been in foster care and youth with a foster care history had been homeless for much longer (27.5 months on average) compared to youth who had never been in foster care (19.3 months, on average).
~~~~~~~~~~~~~~~~~~~~~~~~~~~~~~~~~~~~~~~~~~~~~~~~~~

Opportunities
Clinical Support Options
There are many positions available.
Community Action
There are many more positions available!
Hilltown CDC
~~~~~~~~~~~~~~~~~~~~~~~~~~~~~~~~~~~~~~~~~~~~~~~~~~~~~~
Barry, Sean
Landers, Jo
Loughran, Betsy
Person, Katherine
Roth-Howe, Jeff
If you are not listed above, please follow the link below.