Monthly Meetings
Thu. Feb. 25
Racism, Diversity and Inclusion
Mar. 22nd
Maximizing the Use of Volunteers
April 28th
Fundraising Refresher
NEXT NEWSLETTER:
Week of Mar. 2
on Route 9 in Hadley
9:00 am
SEND COSA NEWS:
COSA MEETING
Feb. 25th 9:00 am
Our networking and educational meeting is next week on Thursday, Feb. 25th at 9:00 am. We will be discussing Racism, Diversity and Inclusion in our organizations.
Please Join Us!
~~~~~~~~~~~~~~~~~~~~~~~~~~~~~~~~~~~~~~~~~~~~~~~
~~~~~~~~~~~~~~~~~~~~~~~~~~~~~~~~~~~~~~~~~~~~~~~
Valley CDC
Home Owners
Home Safe Post Purchase Workshop
Learn how to take care of the home you love. Get expert advice with energy tips, protecting your investment and maintaining your home. Attendance (and pizza!) is free but you must register by contacting Donna
dc@valleycdc.com
Sat. March 26th 9:00 am - 3:00 pm
Valley CDC 30 Market St. Northampton
~~~~~~~~~~~~~~~~~~~~~~~~~~~~~~~~~~~~~~~~~~~~~~~

2016 is sure to be an exciting year for nonprofits- filled with innovations and creative solutions to meet the challenges we will face. And while nonprofits across the Commonwealth share a range of experiences, we know there are a great deal of differences determined not only by your size and mission, but also by where your organization operates.
Each year, MNN holds a series of regional meetings across the state to gather input and share
information with nonprofit leaders. We want to invite you, and your
colleagues, to join us for this year's meeting in your area.
During MNN's Nonprofit
Town Halls, MNN's new CEO Jim Klocke and staff will
share statistics
and
information on the nonprofit sector in each region to hel
p nonprofit leaders collaborate and advocate for
their organizations. In addition, the gatherings will provide attendees with the opportunity to share
ideas,
ask questions, and voice opinions about important topics such as funding, government relations, and the state of each region's nonprofit sector.
Friday March 11th, 9:00 -11:00 am

Clinical and Support Options - 8 Atwood Drive. Suite 301. Northampton
~~~~~~~~~~~~~~~~~~~~~~~~~~~~~~~~~~~~~~~~~~~~~~

~
Currently, some 1.2 billion people around the world are hungry or undernourished, and that number is expected to grow to at least 2 billion by 2050. Yet according to the
Food and Agriculture Organization of the United Nations
, the world grows enough food to feed most of these hungry people. So why is food insecurity still an unrelenting and incessant global problem?
Well, one reason is because a shockingly large amount of food produced worldwide never makes it to people's plates. It's estimated that around one-third of food is wasted or lost to spoilage. There are a lot of factors at play here, including inadequate storage and transport techniques, premature harvesting, and crop blight. In developing countries, many losses occur within agricultural systems, after harvest. So it's not surprising that this problem is on the radar of the Rockefeller Foundation-one of the premier funders historically concerned with boosting agricultural gains in poor countries.
Continue Reading
~~~~~~~~~~~~~~~~~~~~~~~~~~~~~~~~~~~~~~~~~~~~~~

~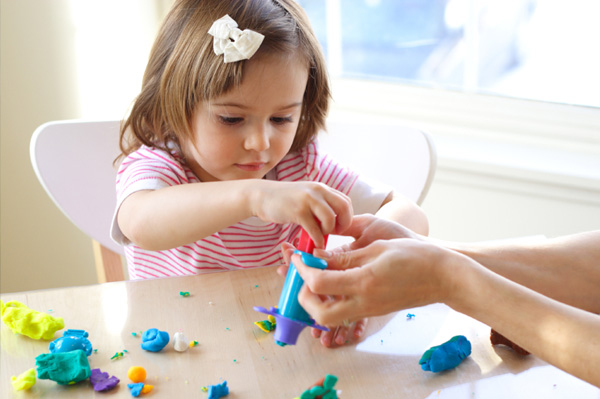 Free Early Childhood Parent Workshop

Ever wonder why your child (or spouse!) behaves the way he or she does? It's all about how the brain and environment interact. Learn how sensory processing, play and parenting help to grow your child's developing brain. discover ways to help when it's not going smoothly.
February 29 6:30pm - 7:30pm. UMass Student Union Building, (Part of the Dinner on Us program). Register Here
~~~~~~~~~~~~~~~~~~~~~~~~~~~~~~~~~~~~~~~~~~~~~~

~
Amherst
One-Stop
Resource Center
is Open!
Amherst Community Connections has opened a One-Stop Resource Center.
Walk-ins are welcome Monday-Friday, from
8 am - 11 am. We are located at
121 N. Pleasant Street, Amherst (next to the Downtown Post Office).

The service is free and confidential. Income eligibility may apply.
Services:
Free food, free use of computer, printer copier, telephone and free bus passes for those eligible

Friendly and knowledgeable staff (one-on-one service)

Assistance with housing, employment, food stamps, cell phone application, legal services and more
~~~~~~~~~~~~~~~~~~~~~~~~~~~~~~~~~~~~~~~~~~~~~~~
Amherst Survival Center's
EMPTY BOWLS 2016
Come celebrate our community's commitment to connecting people to food, clothing, healthcare, wellness and community AND the first day of spring

by attending the 8th annual Empty Bowls 2016!
At Empty Bowls, tickets allow each guest to select a unique handcrafted bowl donated by a local artist, and dine on steaming delicious hot soup, bread and salad donated by local restaurants, all served up by local "celebrities". The bowl is your's to keep, as is the wonderful experience of coming together to support our community.
Tabletop "tip jars" offer another opportunity to support the Amherst Survival Center. A generous supporter of the Center will MATCH all tips collected.
And, we are excited that once again we will host a raffle where you can win a beautiful glass Josh Simpson bowl!
March 21,
4-8 PM at
The Pub, Amherst
$30 in advance
$25 at the door (no bowl)
~~~~~~~~~~~~~~~~~~~~~~~~~~~~~~~~~~~~~~~~~~~~~~~
The 19th annual
Bartender Shootout
at Taylor's Tavern will benefit our member agency, DIAL/SELF.
The tavern will open at 10 AM and registration takes place from 11 AM till 1 PM when the competition begins. Put together a team with a $20 donation per person which will get you a t-shirt, glass, 2 ales and a good time! There will be a 50/50 raffle and other great items donated by local businesses. Anyone can participate - no bartending skills required!
This event will now be held on February 21st
~~~~~~~~~~~~~~~~~~~~~~~~~~~~~~~~~~~~~~~~~~~~~~~
Find and Nurture Your Top Major Gift Prospects, Part 1
By Nancy Schwartz - News & Research
Can small and midsized nonprofit organizations like yours raise major gifts? Finally, thanks to
Amy Eisenstein, ACFRE
, and friends, we have the answer-a resounding yes-and specific recommendations to get you there.
This groundbreaking study marries findings from the authors' first-ever examination of 662 small and mid-sized nonprofits with existing data on major gift fundraising.
The result is a game-changing guide to success factors for your major donor development, including these early stage building blocks:
SUCCESS FACTOR #1: Focus on a Manageable Number of First-Time Major Gift Prospects
Nancy
:
What
is
a manageable list of first-time major gift prospects?
Amy:
It's critical that development directors select the prospects in their major gift pipelines with care. Unfortunately, I've found that most development directors are so busy cultivating "everyone" that they end up cultivating nobody well.
Continue Reading
~~~~~~~~~~~~~~~~~~~~~~~~~~~~~~~~~~~~~~~~~~~~~~~~~~~
Human Service Forum
Hot Topics in Employment and Labor Law
Attorney Susan Fentin will present a program covering hot topics in labor and employment law for Massachusetts employers, including:

Medical Marijuana




Changes to the Salary Threshold for Exempt Employees




Integrated Employer Opinion Letter from the DOL
The program will
also devote a substantial amount of time for you to
"Ask the Lawyer."
There will be ample time for questions and answers on these and a variety of other topics. Bring your questions!
Thur. February 25th 8:30 am- 12:30 pm at the Delaney House in Holyoke
Free NTen Webinar
Mar. 1, 11:00 AM
2015 was a banner year for integration as nonprofits reshaped and retooled to combine traditional (offline) and digital (online) endeavors, acknowledging that in modern marketing, digital shouldn't exist in isolation.
The 2016 Digital Outlook Report results are in, and it may surprise you or reaffirm your strategic decisions and investments this year. In this free webinar, research and report partners, Care2, hjc, and NTEN, will walk you through a recap of trends and strategies, highlighting best practices and expert insights along the way.
Come find out why the results have inspired us to name the 2016 iteration: Ready, Set, Go....WAIT, where are we going?
Key report findings to inform your nonprofit's digital strategy

Nonprofit digital trends, plans for 2016 and campaign results

Best practices and expert insights for nonprofits to guide investment in 2016
This webinar is a good fit for:
Nonprofit professionals who are responsible for working on digital strategy in their organizations, such as fundraisers, marketers, communicators, and community managers.
Free Webinar
Feb, 24, 1:00 PM
Join a panel of experts on
February 24
for a
free webinar
that explores the
six ingredients of crafting a successful story for your nonprofit.
You can captivate your audience and improve your nonprofit's messaging with a storytelling approach.
Use the hashtag #NPStorytelling to join the discussion on Twitter!
Can't make the live presentation? No worries!
Sign up
and we will send you the full recording of the webinar and the powerpoint slides.
Grandparent Support Group
Want to talk with other grandparents about your role? Join our free Grandparent Support Group. We meet on Tuesdays from 11:00 am - 12:15 pm at the Amherst Family Center (AFC), 1200 N. Pleasant Street.


The group creates a safe place where grandparents of diverse backgrounds and parenting styles can come together to create community and break isolation.


Participants can talk about their experiences as parents and grandparents, and explore issues relevant to parenting grandchildren or interacting with their own children about parenting their grandchildren.


*Childcare Available * Accessible by PVTA

For more information about the AFC call (413) 256-1145 or access

~~~~~~~~~~~~~~~~~~~~~~~~~~~~~~~~~~~~~~~~~~~~~~~~~~

FREE WEBINAR

How to Captivate and Engage Constituents with Your Website
February 23 9:30 am - 11:00 am
In this season of technological change, having an effective website is the single most crucial component of a communications plan. In this session, learn from more than 10 years of focus group research with nonprofit constituents and donors how to captivate and engage your audience. Join Jay to discover:
The 5 required elements of an engaging website.

The 3 biggest mistakes nonprofits make with their websites.

5 proven methods for promoting your organization online.

The #1 factor to consider regarding SEO.

Real-world examples of nonprofits that have mastered their online presence.
~~~~~~~~~~~~~~~~~~~~~~~~~~~~~~~~~~~~~~~~~~~~~~~~~~

Human Service Forum
The workshops are highly interactive, with realistic scenarios, hands-on skill practice, and in-depth experiential activity. Also includes personalized instructor problem-solving during the workshop or by phone one-on-one.
Dates: March 31, 2016 / April 14 / April 28 / May 5 / May 19
#1 - Management Fundamentals

#2 - Communication, Motivation, & Conflict Management

#3 -Performance Feedback & Management

#4 - Employment Law 101 -
Open for Individual Registrations
#5 - Team Building & Engagement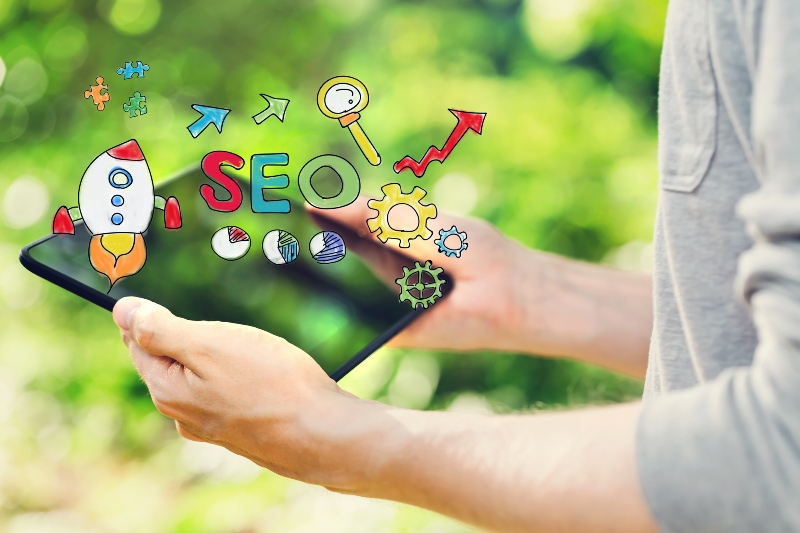 Five Ways to Optimize Your Nonprofit's Website Content

By: Jay Wilkinson
Your nonprofit can have the most amazing website on the planet, but if nobody can find you, it's just going to sit there to the sound of crickets. It's true. You'll get no visitors, no engagement, no action. That's why it's vital to use SEO best practices and optimize the content on your website for
search engines
.
Don't worry; I'm not going to suggest you go spend thousands on an SEO expert. For the great majority of nonprofits, that's not necessary. There are several things that you and your staff can do that don't take much time or effort, but will give you a great return on your investment and allow you to become more findable.
Here are five easy ways to optimize the content on your site for search.
Populate your content with the correct keywords. Once you determine the appropriate keywords for your nonprofit, sprinkle them liberally throughout your site. Include them in the copy, the headlines-wherever it makes sense and seems natural.

For example: A local humane society might decide to use keywords like "adopt a pet," "pet adoption" and "adopting a dog." These are the terms that people could use when they're searching for a humane society, which are exactly what you want your keywords to be: search terms. Just don't go overboard. Using too many keywords amounts to keyword stuffing, which can hurt your efforts to rank.

Don't use GIFs. Or flash. This tip has been around for a while, but it's still true: These things get in the way of SEO. Search engines don't like them, and they'll hurt your rankings. Flash basically gives all of your content to the browser in one pile of code that isn't indexable by most search engines, so for best results, stick to HTML content.
Avoid pages on your website that have little or no content. Search engines are pretty smart. If they see you have pages on your website that offer little to no value to users, it'll hurt you. Be sure each page on your site has unique content that offers value to your visitors.
Opportunities
Clinical Support Options
There are many positions available.
Community Action
There are many more positions available!
Service Net
YWCA
~~~~~~~~~~~~~~~~~~~~~~~~~~~~~~~~~~~~~~~~~~~~~~~~~~~~~~
Barry, Sean
Landers, Jo
Loughran, Betsy
Roth-Howe, Jeff
If you are not listed above, please follow the link below.