Monthly Meetings
Mar. 22nd
Maximizing the Use of Volunteers
April 28th
Fundraising Refresher
May 24th
Providers Fair
* Our last meeting until September
NEXT NEWSLETTER:
Week of Apr. 4
on Route 9 in Hadley
9:00 am
SEND COSA NEWS:
RESERVE A TABLE!
2nd Annual
COSA Provider's Fair!
May 24th, 9:00 - 10:30 am
NEW*
Non-member agencies may reserve a table for $25, which can be applied towards a membership. Pass the word!
Member agencies are invited, and encouraged, to participate. We will provide a great atmosphere, table for your agency, and refreshments. Bring resources and other staff members along for an enlightening morning with your peers. The Providers Fair will be held in lieu of our monthly meeting, from 9:00 to 10:30 am. There will be ample time to circulate and network with other agencies! The Provider Fair will take place at "The Deuce" events room at the World War II Club in Northampton.
~~~~~~~~~~~~~~~~~~~~~~~~~~~~~~~~~~~~~~~~~~~~~~~
Amherst Survival Center
Empty Bowls @ The Pub
March 21 4-8p
2016 is the Center's 40th anniversary, and we invite you to join us as we fight hunger in our community, raise funds for the Center's programs, and celebrate our community's commitment to one another. We hope Empty Bowls 2016 will be the most successful Empty Bowls ever!
$30 in advance*
$35 at the door
*Only tickets purchased in advance go home with your choice of handmade bowls!
Tickets are also available at AJ Hastings and The Pub.
~~~~~~~~~~~~~~~~~~~~~~~~~~~~~~~~~~~~~~~~~~~~~~~
COSA Meeting
Re-Cap
Social Justice and Equity
At our February meeting, Sherry Smith from the Collaborative.org shared an inspiring initiative taking place at their agency to address equity in all of their work.
It sparked a very interesting conversation at our meeting, and gave us all some excellent ideas to take back to our workplaces.
If you missed the meeting, Sherry has shared her power point presentation. Email
cosahc@gmail.com
to get a copy of the power point.
~~~~~~~~~~~~~~~~~~~~~~~~~~~~~~~~~~~~~~~~~~~~~~~
Calling All Creative Souls!
COSA Needs a Logo
A perfect outlet for your creative energy! We are building a website and would love to develop a logo for COSA.
If you are inspired, please email Colleen at
Cosahc@gmail.com
to learn more about our process.
~~~~~~~~~~~~~~~~~~~~~~~~~~~~~~~~~~~~~~~~~~~~~~~
DUE MARCH 18
The Pioneer Valley is under-represented in nominations.
Make a nomination TODAY!
Choose among the following categories:
The awards will be presented at MNN's annual Nonprofit Awareness Day celebration, presented by
Citizens Bank
, at the State House on Monday, June 27.
~~~~~~~~~~~~~~~~~~~~~~~~~~~~~~~~~~~~~~~~~~~~~~

~
First Time Home Buyers:
Grants Available
in Northampton!
We have financial assistance available for eligible first time home buyers purchasing in Northampton!
You could have $3,000 to use towards your down payment and/or closing costs! Call us today to find out if you qualify for this great opportunity!
Valley CDC
offers free counseling to help you through the home-buying process, whether you're just looking or about to close.
~~~~~~~~~~~~~~~~~~~~~~~~~~~~~~~~~~~~~~~~~~~~~~

~
Northampton Prevention Coalition
Presents: The Teenage Brain
Thursday March 24th 6:30-8:30PM
NPC is hosting Dr. Ruth Potee who will speak about the teenage brain and risk taking in the Northampton High School auditorium.
Dr. Potee is a physician with Valley Medical Group in
Greenfield
, she is board certified in Family Medicine and Addiction Medicine. Dr. Potee is a popular speaker who, in response to the ongoing opioid epidemic, has made it her mission to educate the public about addiction and how it is the only brain disease that is 100% preventable.
Dr. Potee's talk will address brain development, risk taking, and how teens, family, friends, and community members can help prevent addiction by allowing teens' brains adequate time to develop and mature, citing statistics that show that rates of addiction drop dramatically when substances are avoided until after the age of 25.
This event is free and open to the public. Refreshments will be served on a first come, first served basis in the NHS café from

6:30pm until 7pm

. Dr. Potee's talk will begin promptly at
7pm
in the NHS auditorium.
The Northwestern District Attorney's Office will be in attendance and will have a table at the event, as will Learn to Cope, a non-profit support network that offers education, resources, peer support and hope for parents and family members coping with a loved one addicted to opiates or other drugs.
~~~~~~~~~~~~~~~~~~~~~~~~~~~~~~~~~~~~~~~~~~~~~~

~
Kinship Care
The United Arc
now offers support groups
Williamsburg- 3rd Monday 1-2:30 pm, Williamsburg Town Offices, 141 Main St., Haydenville
Huntington- 4th Wednesday 10:15-11:45 am, Hilltown Family Center, 9 Russell Rd. (Route 20)
Greenfield- 1st Tuesday 5:15-6:45 pm & 3rd Wednesday 12:30-2 pm, Community Action Family Center, 90 Federal St.
Turners Falls- 2nd & 4th Tuesdays 11:30-1 pm, The United Arc, 294 Avenue A
If prospective clients are unable to attend meetings, They can be met at their homes or another location.
For more information: call/text or email, Pat Keith, Kinship Care Resource Coordinator, # 413-563-1981,
patkeith@unitedarc.org
. Rides and childcare can be arranged.

~~~~~~~~~~~~~~~~~~~~~~~~~~~~~~~~~~~~~~~~~~~~~~~
HHS Releases New Report: 50-Year Trends and Safety Net Impacts
This week HHS' Assistant Secretary for Planning and Research released a new report:
Poverty in the United States: 50-Year Trends and Safety Net Impacts.
The report highlights the vital role safety net programs have played since the beginning of the War on Poverty in helping families meet basic human needs. It also documents poverty trends for vulnerable populations such as single-mother families and workers without a college education. Key findings include:
The share of Americans lifted out of poverty each year by government programs and policies has increased tenfold since the 1960s.

The impact of the safety net on child poverty has grown substantially over time, reducing the number of children who do not have the resources to meet their basic human needs by just over 8 million in 2012.

The safety net mitigates the impact of economic contractions on the poverty rate. The safety net played a particularly important role in reducing poverty rates during the Great Recession.

In 2012 the full safety net cut the poverty rate nearly in half.

Social Security, tax credits for working families, and SNAP have the largest overall effects on the poverty rate.

Programs including Supplemental Security Income (SSI), Temporary Assistance for Needy Families (TANF), housing assistance, and child support have a substantial impact on poverty rates among program recipients.
~~~~~~~~~~~~~~~~~~~~~~~~~~~~~~~~~~~~~~~~~~~~~~~
HSF Administrative Professionals Event
In today's ever changing office environment the people we rely on are our Administrative Professionals and support staff. The HSF Administrative Professionals Event provides opportunities to network, share ideas, problems and solutions with other professionals, and return to your job with renewed enthusiasm.
Wednesday April 20, 2016 from 8:30 AM to 2:00 PM

~~~~~~~~~~~~~~~~~~~~~~~~~~~~~~~~~~~~~~~~~~~~~~~
Engaging the Pioneer Valley Panel Series
"Engaging the Pioneer Valley" Panel Discussions are a result of a course at Mount Holyoke College that combined academic study of the roles and functions of nonprofit organizations, examination of the theory and practice of community based learning and campus-community engagement via case studies and research, and lively panel discussions with the region's top non-profit executives. The first panel was very exciting, don't miss the upcoming ones!

March 21, 7-9p
Strategic Thinking: Challenges in the Non-Profit Environment
Facilitated by Renee Moss - Big Brothers Big Sisters
Panelists include: Ronn Johnson, MLK Jr. Family Services, Clare Higgins, Community Action, Jane Lyons, Friends of Children, and Cheryl Zoll, Tapestry Health
April 11, 7-9p
Coalition Building: The Community Engagement Triangle
Facilitated by Suzanne Beck, Northampton Chamber of Commerce
Paneslits Include: Robert Pura, GCC, Russell Peotter, WGBY, Lora Wondolowski, Leadership Pioneer Valley, and Burns Maxey, Easthampton City Arts.
Panel Location: Dwight Hall Room 101 in the Weissman Center for Leadership, Mt. Holyoke Campus, South Hadley, MA
~~~~~~~~~~~~~~~~~~~~~~~~~~~~~~~~~~~~~~~~~~~~~~~
Meet the 50 Most Powerful Women in U.S. Philanthropy
Inside Philanthropy
Two years ago, we published a list of the
15 most powerful women
in U.S. philanthropy. The idea for that article emerged because we were struck by how many women are involved in philanthropy at a high level-and equally struck by how little attention they tend to receive. In particular, while the spouses of billionaires often play a lead role in charting a couple's giving, the spotlight usually falls on their better-known husbands when major gifts are made. Not only is this unfair, but it misses the real story of how today's big philanthropy is unfolding as new mega-donors enter the scene-with women in the lead.
The role of women in philanthropy is rising in other ways, too. More self-made women are emerging with their own resources for giving, which reflects the rising economic fortunes of women-a trend likely to accelerate in coming years. At the same time, more women leaders are reaching the pinnacle of the foundation world and now helm some of the biggest grantmaking operations in the U.S. Women are also taking the lead in building donor networks and donor-advised funds, which play a fast-growing role in tapping new sources of funding and aggregating resources for different causes. One tangible result of this leadership shift in philanthropy has been more attention and more money for gender equity and women's empowerment issues in recent years.
~~~~~~~~~~~~~~~~~~~~~~~~~~~~~~~~~~~~~~~~~~~~~~~
Feast for Habitat
Silent Auction
April 27
Join Pioneer Valley Habitat and co-hosts Cowls Building Supply for the annual FEAST for Habitat, a fun after-work party held this year at Cowls in North Amherst on
Wednesday
April 27th from 5:30 to 8pm.
For the $45 ticket price, partygoers will feast on delicious food, enjoy a beverage, meet new people, hear some jazz provided by local musicians and find some hidden (and not so hidden, like the garden shed built by Smith Vocational carpentry students) gems on the auction table ... it's what the Habitat community does best: combines fun, building community and doing good work with building supplies (well, the building supplies are just for ambiance, but get inspired to come build with us!).
~~~~~~~~~~~~~~~~~~~~~~~~~~~~~~~~~~~~~~~~~~~~~~~
Could you use some strategies for introducing new foods, maintaining a healthy diet and avoiding mealtime battles? If so, join us as we look at portion size and talk about how much to push your child to eat foods s/he doesn't want. Come have fun (really!) while learning to avoid tears at mealtime.
March 26, 2016, 10:30am - 12:00pm
, Southampton Library
~~~~~~~~~~~~~~~~~~~~~~~~~~~~~~~~~~~~~~~~~~~~~~~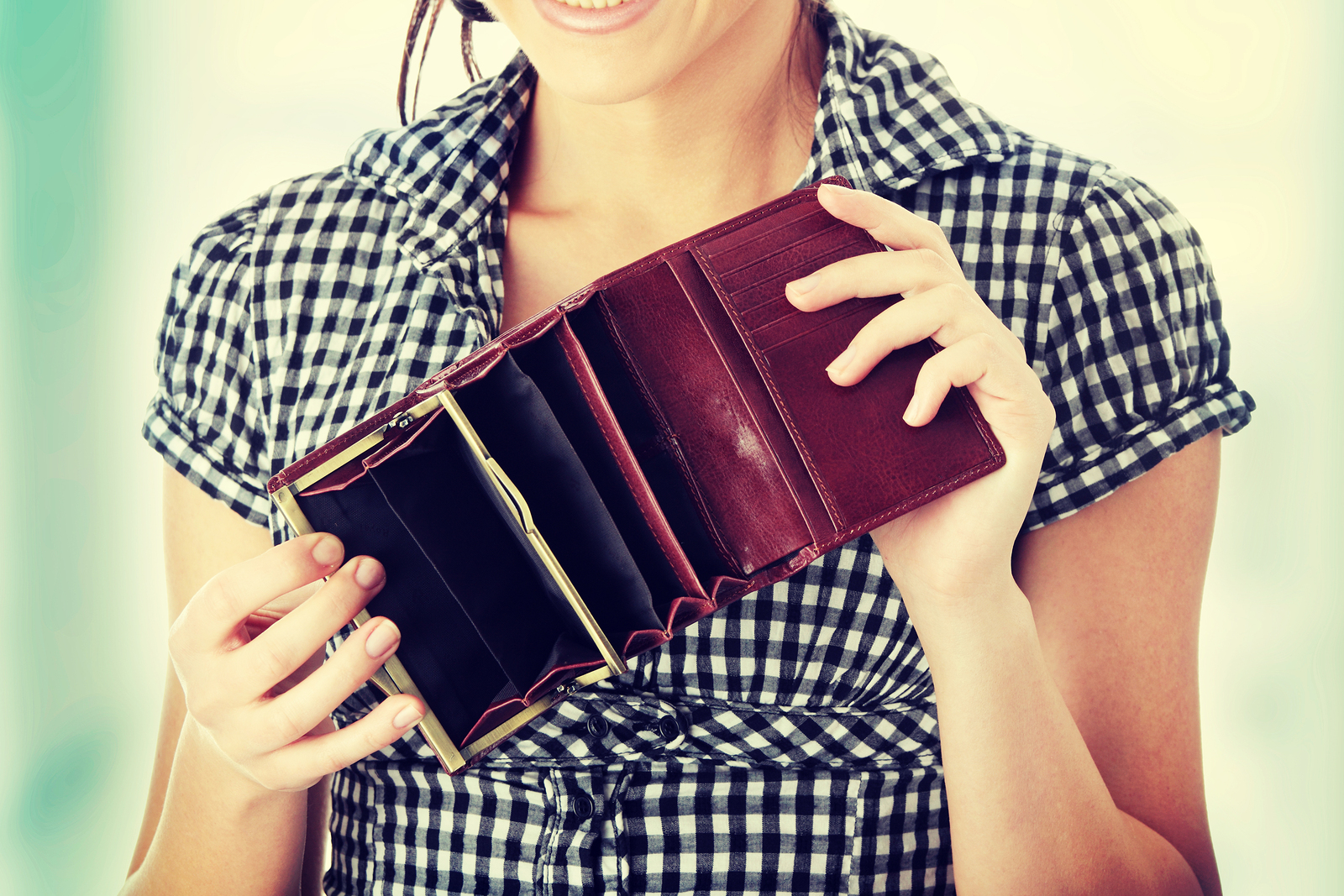 If Americans don't have much in the way of retirement savings, how much disposable income could they possibly have for future giving to charity? A number of recent surveys spell out a potentially grim outlook for the average American when it comes to savings and retirement:
62 percent of Americans have less than $1,000 in their savings accounts;
The results are from a survey of more than 5,000 adults by Google Consumer Survey for GOBankingRates.com and another of 1,000 adults by bankrate.com. The average retirement age in the United States is 63, with the average length of retirement 18 years, according to U.S. Census data. The average savings of a 50-year-old is $42,797 and the average net worth of a 55- to 64-year-old is $45,447. Four out of five people ages 30 to 54 believe they will not have enough money put away for retirement.
The recent survey data isn't necessarily a reason to sound the alarm about a grim future for charitable giving, according to Andrew Watt, president and CEO of the Association of Fundraising Professionals (AFP) in Arlington, Va. He wonders how today's data differ from a decade or two ago.
Continue Reading
~~~~~~~~~~~~~~~~~~~~~~~~~~~~~~~~~~~~~~~~~~~~~~~~~~~
Healthy Hampshire's
Sarah Bankert interviewed for "Local Hero Spotlight" series on WRSI
Healthy Hampshire's Sarah Bankert was interviewed by WRSI's Monte Belmonte and Phil Korman for the Local Hero Spotlight on February 29th. Bankert shared details about Healthy Hampshire's work with the SNAP & Save program and the Tuesday Market - bringing additional shopping power to each dollar spent, and delivering more shoppers to the market for CISA's Local Food for All campaign.
Bankert has also worked others in the community to expand the SNAP (Supplemental Nutrition Assistance Program) & Save Program to additional sites within Northampton and Amherst, in order to extend the purchasing power to others, and benefit additional farmers in the area.
Healing Arts
Workshops at CCRT
The Center for Community Resilience after Trauma (CCRT), a program of Clinical & Support Options, Inc., offers free Healing Arts programs where participants learn about how trauma affects the body, mind and spirit and how to heal on all levels. These programs are open & free to people who have been exposed to violence, crime and trauma.
All CCRT services are confidential. Space is limited, registration is requested & programs do fill up quickly. Contact us to reserve your place in up to 2 programs: (413) 773-5090 or CCRT@csoinc.org

Peer Connection Open Hours - CCRT hosts open hours for self-directed Peer Connection opportunities. Schedule time with peers to play games, do a puzzle, contribute to the Healing Community collage, learn to knit or crotchet and/or just sit with tea and a good book in the warm & safe CCRT space. (Attendance does not count toward the "2 programs"). Held at CCRT, One Arch Place Main Entrance, 2nd floor in Greenfield. 3/25, 4/8 & 4/22

Soul Medicine ~ Body Wisdom - Well-being for body, mind & spirit: Individuals are guided toward a state of deep meditation and somatic awareness in order to facilitate the release of tension and the effects of trauma. Provided by Susan Maycock, M.S., trained in contemporary Energy Medicine & ancient Healing Arts. Register for one session only, please. Held at CCRT, One Arch Place Main Entrance, 2nd floor Greenfield. 4/12

Creativity: A Vehicle for Healing - Everyone possesses innate creative abilities. We are all artists. Creative exploration lowers stress, balances mood, and increases problem solving abilities. Laura Davis, LICSW will be offering an experiential workshop in a safe playful environment that will allow people to access their own creativity. Held at CCRT, One Arch Place Main Entrance, 2nd floor in Greenfield. 3/21

NELCWIT Benefit: The Power of Women
9th annual fundraiser to honor the contributions of women and raise awareness about violence and sexual assault on campuses and in our community. Presented by the Friends of
NELCWIT
, featuring live jazz music, silent auction, cash bar, buffet dinner and featured speaker Maria Luisa Arroyo, multi-lingual Puerto Rican author and 2014 Poet Laureate of Springfield.
All guests will be asked for a meaningful donation to support NELCWIT's programs.
Thu. Apr. 7, 5-9 pm
Greenfield Community College
Cohn Family Dining Commons - One College drive
~~~~~~~~~~~~~~~~~~~~~~~~~~~~~~~~~~~~~~~~~~~~~~~~~~

FREE WEBINAR

The Budget Primer: Building and Using Budgets Better

April 27 10:00 - 11:00 am
If your budget process is too ad hoc, rushed, last minute, or full of mistakes, you won't want to miss this webinar. During The Budget Primer: Building and Using Budgets Better, AMS Senior Consultant Paul Konigstein will introduce you to more rigorous budget creation and implementation.
~~~~~~~~~~~~~~~~~~~~~~~~~~~~~~~~~~~~~~~~~~~~~~~~~~

Opportunities
Clinical Support Options
There are many positions available.
Community Action
There are many more positions available!
Service Net
United Arc
Valley CDC
~~~~~~~~~~~~~~~~~~~~~~~~~~~~~~~~~~~~~~~~~~~~~~~~~~~~~~
Barry, Sean
Landers, Jo
Loughran, Betsy
Person, Katherine
Roth-Howe, Jeff
If you are not listed above, please follow the link below.