We are pleased to announce that Abaigeal Duke has joined our staff as Recovery Specialist and Trainer for the OnTrackNY initiative and ACT Institute. In this role, she will work directly with OnTrackNY and ACT teams across NYS.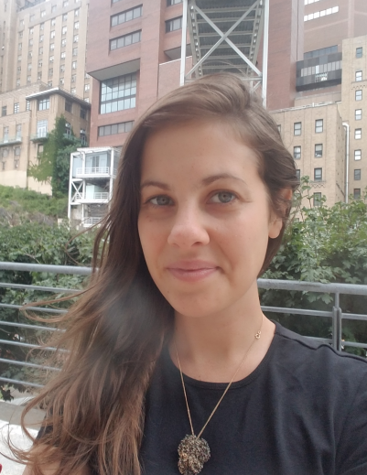 A NYS certified peer specialist, she completed her BA at Manhattan College with a focus on mass communications. She has been a peer in the mental health field for over a decade, starting as a peer advocate for a non-profit agency in state and county programs before becoming an OMH employee. She has worked as a peer specialist in a variety of settings through the NYS Office of Mental Health, including clinics and as a member of an ACT team. Most recently she was based in the OMH NYC field office as an Advocacy Specialist in the Children's Services division.
Her primary focus throughout her career has been creating space for those served in the mental health system to participate in their own treatment and program development and to inform the practice of those serving them. She has had the privilege of supporting all ages of people in their recovery and has been involved in developing the role of Youth Advocates in NYC. In her current position, she is looking forward to providing guidance and training to peer specialists as they support and engage those they serve.
Please join us in welcoming Abaigeal Duke to our staff.