Charger Chatter December 15, 2020
Due to winter break, there will be no Chatter newsletter 12/22/2020 or 12/29/2020. The next issue will be published on 01/05/2021. Wishing everyone Happy Holidays, and see you in the new year!
Upcoming Events
12/21 – 1/1 Winter Break – NO SCHOOL
Together, We Make the Difference!
As 2020 comes to end, there's one last request we have for the year… please donate to the PTSA! We pay it forward: a portion of the money raised this school year provides for programs next year. We are only 28% to our goal to fund our programs for next school year (2021-2022).


Our donations support the hiring of General School Assistants (GSAs) who support teachers and students, keeping our student-to-staff ratio as low as possible.


PTSA dollars also fund Curriculum Enhancement opportunities to extend the school curriculum by bringing in outside experts and special events, and - when we return in person! - field trips and on-site visits. Opportunities range from programs like Passport Club and Math Challenges, to visits from children's book authors, the ever popular Toy Maker and local science museums and nature organizations.


Please share with your family, friends, coworkers and neighbors. Please take advantage of any corporate matching programs available to you. Every dollar helps us in our goal to provide exemplary education and experiences to our children.


We received 14 wonderful submissions: eleven visual arts, one literature, one music and one dance. Several pieces will be sent on to the Bellevue PTSA Council. Council judges will select which entries compete at the Washington state level. Cherry Crest usually learns which entries were selected in late January or early February. Look for an update in the Chatter in February. View the entries and the results of the Cherry Crest Choice awards on the PTSA website.


Thank you for participating in the Read-a-thon and supporting this important fundraiser for our community!
Together, we exceeded our fundraising goal and raised a total of $40,204, so we can continue supporting important PTSA-sponsored programs like Curriculum Enhancement and General School Assistants (extra hands in the classroom!!). Congratulations to all the prize winners. . . .


Help Cherry Crest PTSA raise funds by selecting it as your preferred charity for the Amazon Smile program – Amazon will donate 0.5% of your purchase to the Cherry Crest PTSA. No cost is passed on to you. Before you begin your gift shopping this season, please directly set your charity to Cherry Crest PTSA!


See the PTSA Website for the current list of volunteer opportunities!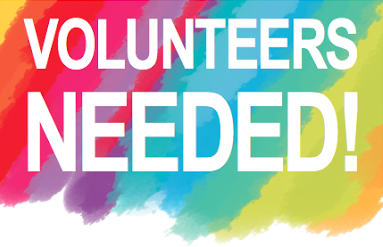 Looking for an easy way to help out in the PTSA? We are in need of a new Assistant Treasurer. This job takes about 2-3 hours a month to organize email requests for reimbursements and invoices and to meet with a PTSA Co-President once a month to sign and send out checks. You do not need any financing skills, just to be organized and reliable. There is also one virtual meeting a month to attend.


Please contact president@cherrycrest-ptsa.org if you are interested or have questions.


Help us find the PTSA leaders for the next school year!


The current Executive Committee of the PTSA seeks individuals to form a Nominating Committee. The Nominating Committee helps fill vacant Executive Committee positions for the 2021-2022 school year. This is a short-term project taking place in January and involves attending 2-3 meetings.


Access to adequate broadband is crucial for remote learning and Washington State Representative Mary Dye is working to eliminate this hurdle to education. Please help by taking the 1-minute Access and Speed Survey!


When students return from winter break, elementary schools will be adjusting how specialists (PE, Music, Art, Library, etc.) deliver instruction, in some cases moving classes to "asynchronous" time, allowing for longer classes. These schedule changes may also result in a change of educator for some students.


In the Community Bulletins section of the PTSA website and newsletter, we pass along information submitted to the PTSA newsletter editor which may be of interest to Cherry Crest Families. No sponsorship or endorsement is made or implied by the PTSA or the Bellevue School District.
Venture Academy is an Interlake club focused on tutoring BSD elementary and middle school kids. We are interested in providing tutoring to your school's students' afterschool times, and possibly asynchronous time. We are aware that many students often have trouble paying attention in school due to the remote environment, and we want to offer homework help and sessions to keep kids accountable for doing their work.


Interlake High School's robotics team is hosting a Scratch coding camp for 3rd-5th grade elementary school students during Winter Break. Students will be introduced to Scratch, develop advanced projects such as games, and get a feel for engineering!


Dates: December 21st to December 31st
Days: Mondays, Tuesdays, and Wednesdays
Cost: $125, with 20% of the proceeds going to Backpack Meals for Kids


About This Newsletter
The Cherry Crest Charger Chatter is emailed to families and staff on Tuesday mornings. The deadline for submissions to the Chatter is the preceding Wednesday by 7pm. Read our
submission guidelines
Information contained in directories, Newsletters or membership lists published by Cherry Crest Elementary PTSA may not be used for purposes of solicitation either commercial, political or ideological or any other purpose not consistent with the Washington Congress of Parents and Teachers By-Laws.