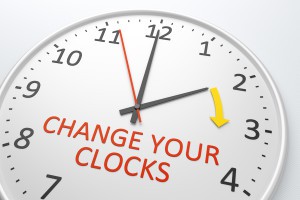 Keep Calm and Spring Forward--- Spring is on its way!
Remember to set your clocks forward on Sunday, March 8.
You might lose an hour of sleep but there's a bright upside: more daylight in your day and perfect timing for all of your Spring projects.
Whether it's for your lawn, garden, farm or ranch, Argyle Feed & Hardware is your destination in Denton County for everything you need.
We have cool new products like our selection of Yeti coolers and accessories plus gardening tools, fertilizers, mulch and more in our new Garden Center plus great in-store specials and happenings, too.
March is for the birds! We have weekly deliveries of chicks and ducklings all month long. DUE TO THE WEATHER, we are moving the the Chick & Wild Bird Workshop from Thursday, March 5 to SATURDAY, MARCH 7, from 1:00 pm - 3:00 pm. Get very useful tips about raising healthy happy chicks and the best feed for attracting wild birds to your backyard. Also on Saturday, March 7, bring the family for a fun afternoon of birdhouse building and wild bird tips at our Family Day from 1 to 3pm.
Come see us at Argyle Feed and experience friendly, personalized and expert customer service. You'll find it makes all the difference.
We appreciate your continued business!
Argyle Feed & Hardware