FOR IMMEDIATE RELEASE:
Children's Book Talk & Signing with Bestselling Author and Illustrator Grace Lin
Join Fiction Addiction at a FREE children's event with bestselling author and illustrator Grace Lin, who will be celebrating the launch of her new picture book, A Big Mooncake for Little Star (Little Brown Books for Young Readers, hardcover, $17.99), a whimsical story of the phases of the moon, at a book talk and signing on Sunday, September 16th, at 3:00pm at the Five Forks Library.
Event schedule:
3:00-3:30pm: Buy books* and enjoy a snack
4:00-4:30pm: Have your book signed!*
*Note: This event is free and open to the public, but a purchase of A Big Mooncake for Little Star from Fiction Addiction at the event is required in order to join the signing line. Purchasing/preordering your book from Fiction Addiction (www.fiction-addiction.com) will give you a ticket to the signing line, too. Ms. Lin will sign any additional books of hers that you own.
Little Star's soft feet tiptoed to the Big Mooncake.
Little Star loves the delicious Mooncake that she bakes with her mama. But she's not supposed to eat any yet! What happens when she can't resist a nibble?
In this stunning picture book that shines as bright as the stars in the sky, Newbery Honor author Grace Lin creates a heartwarming original story that explains phases of the moon.
About the author: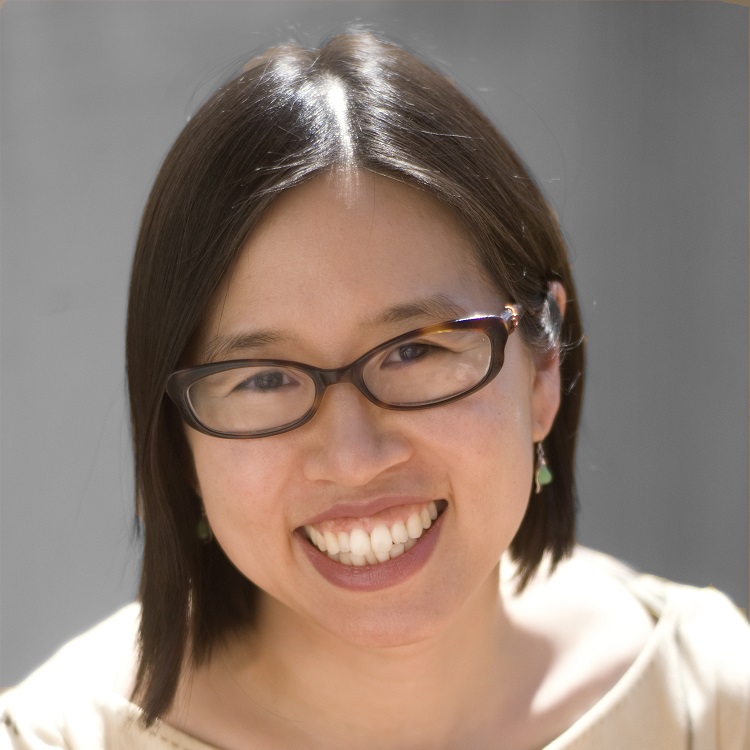 Grace Lin is the award-winning and bestselling author and illustrator of When the Sea Turned to Silver, Starry River of the Sky, Where the Mountain Meets the Moon, The Year of the Dog, The Year of the Rat, Dumpling Days, and Ling & Ting, as well as picture books such as The Ugly Vegetables and Dim Sum for Everyone! Grace is a graduate of the Rhode Island School of Design and lives in Massachusetts.
If you cannot make the event, you can reserve a personalized copy of the authors' book by contacting Fiction Addiction in advance at 864-675-0540 or at info@fiction-addiction.com.
ABOUT FICTION ADDICTION
Fiction Addiction is a local, woman-owned, independent bookstore established in 2001. The store carries a mixture of new and used fiction and nonfiction, including children's books, as well as gift items. We are located at 1175 Woods Crossing Road (in the shopping center with Fried Green Tomatoes, Jimmy John's, and Boardwalk). For more information, visit our website at http://www.fiction-addiction.com or call us at 864-675-0540.
- END -