Clay Squared July Newsletter


We want to thank all of you for giving us your input into naming our new building. Over 500 people responded! We are reviewing the results and will be taking people's reactions into consideration. We expect to announce the name in November or December, when we close on the building.

Right now we just started Phase 2, an environmental study. We will hear back in the next month or so, if there are any hazards we need to remedy.
See you soon!


Layl and Josh
Handmade Tile Project of the Month
DIY or Hire a Pro to Set Your Tiles?
Setting tiles is not the hardest thing to do, as far as home projects are concerned. Doing an excellent job, however can require the attention of a skilled crafts person and can be well worth the money. If you are going to set tiles, "know thy self." If you are a patient and resourceful soul, you will likely enjoy the process. If you are a hasty, rushing sort, know your limitations and hire help. You'll be glad you did!
Bathroom tiles set by Hohn and Hohn. Fireplace by Mill City Builders.
Click here to order samples for your project today.
Our seventeen year old daughter, Elliot, will be showing and selling her beautiful pottery at the Uptown Youth Art Fair. Her booth will be open on Saturday August 4th, from 11:00 am to 6:00 pm and Sunday August 5th, from 11:00 am to 5:00 pm. Come and see her work and get a treasure from this up and coming artist!
Elliot's Pottery
Learn More
Layl's blog tells the full story, with ballerina gorillas, shrinking ghosts and crazy leg angels.
Giraffe Cane made about 10 years ago
Learn More
Layl's Upcoming Festivals
Layl is in Geneva, IL this weekend. See her there!
Geneva Art Fair
Geneva, IL
July 22 & 23, 2017
Saturday, from 10 am to 5 pm
Sunday, from 10 am to 5 pm
Minneapolis, MN
July 29th, 10 am to 6 pm
July 30th, 10 am to 5 pm

Uptown Art Fair

Minneapolis, MN
August 4th, 12 pm to 8 pm
August 5th, 10 am to 8 pm
August 6th, 10 am to 5 pm
Oconomowoc Festival of the Arts
Oconomowoc, WI
August 19th
August 20th
New Face
Help Layl find a name!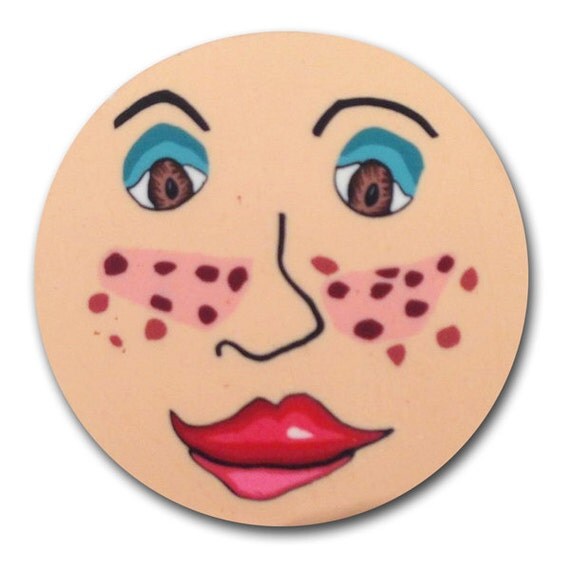 Thelma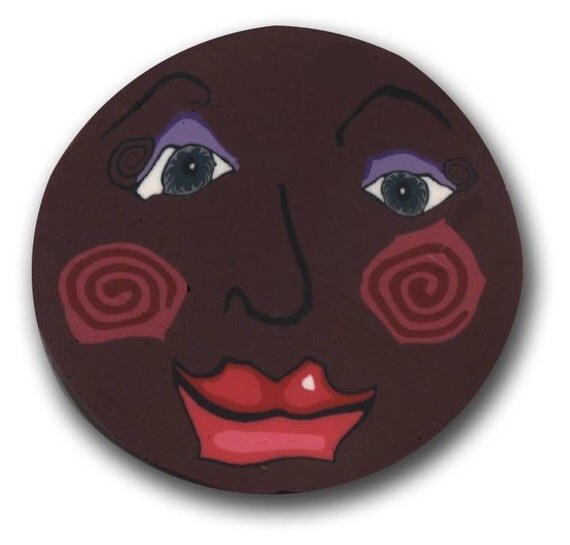 Sarina
Silly Millies are unbaked polymer clay millefiori canes that can be sliced to make beads, buttons and other fun craft projects. Layl also sells these designs as magnets and pins.
Visit the online store for a full listing or her Etsy store.
Upcoming Classes:
Intro to Polymer Clay


Thursday, July 27th 9:30-

11:30am

Saturday, July 29th 3:30-5:30 pm

Saturday, August 12th 11:00-1:00





Sunday, August 13th

Noon to 3:00 pm