Please Welcome
to the

Neighborhood
Katia Silvetti
"

I have been using neighborhood trainers for a few years now to acquire new clients and grow my business.
The responses and clients that I have acquired through the years have been amazing! Neighborhood trainers is such a great platform for personal trainers to advertise their skills and promote their business."- Judy
"Thanks to your website, I'm starting to get back into a healthier lifestyle."
Ways to stay in shape in cold weather
1. Time to change the wardrobe.


If you love running outdoors or cycling but hate the treadmill or
stationary bike, then the best way to keep it outdoors is by having the
right workout gear. The winter clothing technology of numerous sports
brands like NIKE and UNDER ARMOUR, make clothes that can make you feel like
its summer out again!. Having the right gear will keep you warm during the
Coach Al's Gear tip:


Top: NIKE PRO HYPERWARM AEROLOFT


Pants: NIKE PRO HYPERWARM.


Staying in shape in the winter is often means spending more time in the gym
than we'd like. This is where group classes come in handy, with numerous
ways to keep you engaged and on the edge while also becoming part of a
team. From boxing classes to HIIT(High Intensity Interval Training) I
promise you that winter will go by without you even realizing it.
Coach Al's tip:


You don't have to take a class everyday - they are a good way to keep you sane and engaged to focus in your fitness goals. 2-3 classes a week should
3. It is time to take the stairs.


Taking the stairs is great way to burn some calories, so if you skipped the
gym and want a quick leg workout then stairs is the only way to go up!
Coach Al's stair workout:


Stairs too easy for you? Time yourself to see how fast you can get to your
floor without skipping a step. Once you beat your time make it harder by
skipping a stair. You're welcome!
4. Ice skating/ snowboarding!


Have you ever tried skating or snowboarding? If not don't let this winter
go by without trying one of the most fun and yet challenging winter
activities. Both are great total body workouts! Ice skating can be done
outdoors or indoors while snowboarding might require you to travel. Both
are pure fun and a true test of your entire body. So gather your love ones
or a group of friends and enjoy!
Coach Al's sweet spots tip:


Bank of America Winter Village at Bryant Park Rink, awesome spot to
discover your new skills.
Belleayre Mountain, which is about 2 1/2 hours via car or bus. This is the safer place for people that are beginners who want to have a fun without any hectic competition. Plus, it's a beautiful view once you get there!
What better way to workout without leaving your house huh? Yup having a
coach come to you to train you is probably the best way to keep yourself in
check. Let us do the traveling in a snowy day, trust me we train for it, I
would assume.
If you think you still need more motivation or your coach
can't get to you well you have video workouts. Now in days there is so many
workouts on the net you can actually stay for hours looking for the ones
you like, but it also opens up for diversity in different ways to workout
in home, given the space and the type of equipment would make things a bit
easier. So let us do the traveling - all you have to do is get ready to
burn some major calories with a great workout, or video!
you do a workout first - just saying!)
Coach Al's tip:


If you are looking for great workout videos online check out Men's Health

You Tube channel, with hundreds of workout videos for women and men.


It's the home stretch. The holiday season is right around the corner. These next several weeks can be a series of nutritional moguls and fitness landmines. Do you have the tools to navigate the pitfalls?
Jacqueline, Dawn, Alejandro, and Rod will help you this season and prep you for start of the New Year.
Happy Thanksgiving!
Do you find it difficult to stick to an exercise program?

How many times have you set new fitness goals only to lose interest in a couple of weeks?


Working with a personal trainer is one of the easiest, fastest, most successful ways to improve your health and fitness. In fact, these days, personal trainers are used by people of all age, economic, and fitness levels to make lifestyle changes.


How do you know if hiring a personal trainer is the right choice for you? Consider the following things a personal trainer does:


You probably find that when you exercise on your own, it's easy to skip a session here and there. Additionally, you might even give up, since there's no one keeping track of what, or when, you work out. On the other hand, when you work with a personal trainer, you have to check in on a regular basis, which means you more likely stick with your training program.


Motivation

Knowing you are scheduled for regular sessions can boost your motivation to continue with a workout regimen. To begin with, you may brainstorm ways to overcome your biggest obstacles to exercise. Following that, it will be easier to choose activities you find most appealing that you think you'll keep doing. The bottom line is, you usually keep doing what you enjoy, and you get results from consistency.


The first thing to remember is that exercise safety is the number one priority. In reality, anyone can do a workout from a magazine, but cookie cutter programs can lead to injuries. To that end, personal trainers teach you the proper way to perform an exercise movement.


Additionally, a personal trainer watches you perform the movements, and corrects your technique to reduce your risk of injury. The result is you perform each movement correctly, and maximize your workout effectiveness.


Equally important, any special considerations (existing medical condition, post-rehabilitation, medications, injuries, etc.) into account when creating your program.


Alleviate Boredom

Did I say fun? Believe it or not, exercising can be fun! To put it differently, personal trainers know varied exercises, equipment, and techniques can make your workouts both fun and effective. Because you know, when you choose exercises that keep you interested, you'll more likely stay on track to reach your fitness goals.



Results

The bottom line is that a customized exercise program keeps YOU in mind. Also, if a specific exercise does not work for you, it's easy to change it to one better suited that has the same benefits.


Finally, you adjust your routine as your fitness level improves to make sure you reach your unique health and fitness goals.


While you may have fitness goals, at the same time, your daily schedule or personal obligations often interferes with the time you have. Or perhaps, you simply don't want the obligation of a gym membership. With this in mind, I provide personal training sessions in your home, a private gym, as well as a private pool. To put it differently, training in your environment means convenience, less excuses, and privacy.


In fact, my unique commitment and dedication is to you. Fitness isn't about being better than someone else... it's about being better than you used to be.


Contact me through Audacious-Aging.NYC®, to get started with my in-home or aquatic personal training programs, to achieve the best you are capable of being. Inspiring an active, healthy, and vital life, now and tomorrow.
Don't Get Scared, Get Smart
While we might use Halloween as a reason to trick or taunt and scare our friends, environmental toxins don't need the excuse of a Hallmark Holiday to terrorize our insides. They dress themselves up regardless of the day, mimicking hormones within the body and binding to our innocent receptors. These chemicals, now known as "obesogens," are fooling our bodies all too often (obesogens are exactly as they sound: toxins that have the potential to instigate extreme weight gain); they're confusing our cells and preventing our mitochondria from properly metabolizing energy! But there's something-actually many things-that we can do about it.
To counter this "endocrine disruption," as it's elegantly termed, we've gotta be proactive. The passive route is a poisonous one, so here's the deal: let's do something.

EAT!
organic produce and antibiotic-free meats, and less canned or microwaved food.
AVOID!
plastics, plastics, plastics! and

receipts

!

USE!
glass, porcelain and stainless steel containers. And the green-rated products on the environmental working group's

website



DETOX!
Get regular with your bowel movements (fiber!), pee more (think and drink more water!), perspire (get moving!) and breathe.
The EWG has an entire section dedicated to
advising consumers
on which food, beauty, cleaning, and lifestyle products are health-friendly, and which ones are health-harming. They evaluate products based on a number of factors, including whether or not they contain any of the "
dirty dozen
" endocrine disruptors. I'm sure you've heard of a few of them-like
BPA
, perhaps, a toxin found in hard plastics, or lead, fire retardants, pesticides...but there are a number
(
twelve
in particular) to be on guard against.
In your search for a personal trainer...
In your search for a personal trainer, be sure to hire someone who will
create a specific and detailed fitness program individual to you. It must
take into consideration your current fitness level, prior exercise
experience, health history, any current medical issues, your goals and the
amount of time you realistically can/want to dedicate to the program.
Your chances of succeeding are far greater when you and your trainer are in
alignment on all of these points, and when together, you create a clear
plan for achieving your goals.
Often times, when I'm meeting with a
prospective client for the initial complimentary session, we touch on all
of the above briefly and also do a sample workout, so that you can get a f
eel of what the workouts might look like.
At the next session, we get into greater detail by filling out a health
history form, asking lots of questions about your past fitness experience,
current fitness level and nutritional habits.
Together we also formulate
your goals and do some fitness tests and assessments as benchmarks. Then I
go to work creating your plan, ready to implement it starting with the next
session.
Hire a trainer who takes the time and effort to get clear on where you are
at now, and where you want to get to. A trainer who then formulates your i
ndividual plan, to safely and quickly get you there, so that together, you
create extraordinary results.
Contact Rod
to get started on your own fitness plan today!
Exploring NYC's Personal Training Gyms:
Stay tuned next month for another installment. In the meantime, enjoy our past explorations...
By Chris Granville
Want more?
"I thought neighborhoodtrainers was a fantastic resource - I'm so glad I stumbled across it in my googling! - and I've already shared the site with several friends."- Marie
Learn Your Body Mass Index (BMI)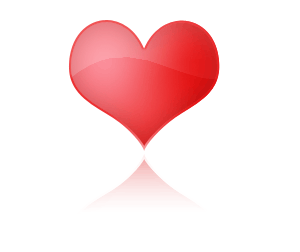 Body Mass Index (BMI) is essentially a height to weight ratio. Am I a healthy weight for my height.
Figure out your BMI now.
Underweight = < 18.5
Normal Weight = 18.5-24.9
Overweight = 25-29.9
Obese- 30 or higher
Remember, speak to your doctor before starting a fitness program and then seek out the right personal trainer for correct program design. Enjoy your workout!
Refer Your Favorite Fitness Pro
Let new clients find them here. NeighborhoodTrainers is looking for great trainers and instructors in Manhattan, Brooklyn, Queens, Staten Island, & the Bronx.