If you care about women and children, birthing rights, human rights, social inequities, health disparities, racism and oppression, please come be part of this conversation for action and community empowerment. Together, we will join forces to bring about real solutions and improve health care for all childbearing persons.
Group Rates & Student Discounts Available.

Come honor these exemplary changemakers, advocates, innovators and leaders in championing Birthing Justice on Sept. 27.
Visionary of the Year


Agent Provacateur of the Year


Lifetime Acheivement Award



Julia Chinyere Oparah, Ph.D.
Activist-Scholar, Social Justice Educator,Associate Professor & Provost, Department of Ethnic Studies, Mills College & Founder, Black Women Birthing Justice





Monica R. McLemore RN, MPH, Ph.D. Assistant Professor & Research Scientist, Reproductive
Health and Justice, UCSF School of Nursing





Geraldine Perry-Williams, PHN, MSN Former MCAH & Black Infant Health Program Director, City of Pasadena Public Health Department




Dr. Paul M. Fleiss MD Future Leader Award


Dr. Paul M. Fleiss MD

Future Leader Award


Most Audacious Award



Haize Hawke, CD
Student Midwife, Childbirth at Home, A Labor of Love





Renea Morales, BA
SM, CD, CBE, PES
Student Midwife, Arcadia Birth Center & Nueva Vida Parteria/New Life Midwifery





Chemin Perez LM, CPM
Licensed Midwife & Founder, Arcadia Birth Center & Nueva Vida Parteria/New Life Midwifery



The 2017 BIRTHING JUSTICE FORUM will bring together MCH and mental health professionals who are committed to creating a new paradigm of maternity care in our country, counties, and neighborhoods, and work for autonomy, justice and equity in maternity care. We will also honor Maternal-Child Health Professionals who are exemplary in their commitment to Birthing Justice.


LEARNER OBJECTIVES

1. Discuss how historical injustices occurring among women of color in the U.S. impact physical and mental health of mothers and children.

2. Describe four human rights of childbearing persons.

3. Apply the socioecological framework to address domains of influence on perinatal health inequities and disparities.

4. Develop an action plan/community intervention to create positive social change to transform social/individual determinants of perinatal health
Wednesday, September 27, 2017
Birthing Justice Forum: 8:30 am to 6:00 pm

MCH Champion Awards Ceremony: 4:30 pm to 6:00 pm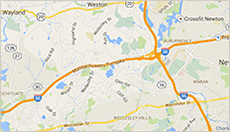 View Map & Get Directions

California Endowment Center for Healthy Communities
1000 N. Alameda St.
Los Angeles, CA 90012