Article: The Science of Gestures, We learn faster when we use our hands to talk

Funding to support Quality Improvement for child care and preschool

Meet our new Quality Improvement Coach

Scholarship opportunities



~~~~~~~~~~~~~~~~~~~~~~~~~~~~~~~~~~~~~~
BECC Upcoming
Quarterly Partnership Meeting
P
lease join us on
Wednesday, July 17th at 3pm
to learn about two very important, collaborative projects the BECC is working on. See the initial work we have done to map mental health resources in Broomfield. Get the visual first hand on the barriers to mental health accessibility for Broomfield children and families. Then, learn more about what various Broomfield stakeholders are doing to address affordable and sustainable housing in Broomfield.
Click here for detailed information.
Presented by our Masters in Public Health candidate intern, Kimberly Phu.
Wednesday, July 17
3-5pm
6 Garden Center, 2nd floor
Family Fun afternoon at FISH
BECC, Broomfield FISH, Broomfield Council on the Arts & Humanities, and BackStory Theatre are joining together for a family fun event on July 31st from 1 to 3pm at 6 Garden Center to celebrate fun and families! Carnival type games outside! Join us and bring your entire family! A great way to connect with community and learn about the services we support!
Confident Parenting
Fall series on confident parenting is beginning
September 12th
. This six week series focuses on social/emotional development and how parents can work together to improve the relationship they have with their child during the preschool years. Connect with other parents! Dinner and child care included. $40 for the entire series (sliding scale available).
Click here to see more information on our website.
EQIT Fall session is now open!
EQIT
is such an important foundation for all teachers. This
course can help you
become lead teacher qualified and increase your credentials! The fall session is currently available for
registration
. Please click here to download the application. Please see our website for more information.
~~~~~~~~~~~~~~~~~~~~~~~~~~~~~~~~~~~~~~~~~~~~~~~
Article - The Science of Gestures: We learn faster when we talk with our hands



Do you motion with your hands when you talk? Most people do. The movements come naturally to us, and often happen without any conscious planning. We speak, and our hands get into the act.




Undoubtedly, a lot of this behavior is learned.

If you raise a child in Italy, she'll grow up learning different gestures than if you raise her in Japan, Nigeria, or Canada.



Scholarships for Early Childhood Education
BECC supports the ongoing professional development for Broomfield early
childhood teachers in increasing their knowledge and credentials. We have scholarship money for Pyramid Plus, community college ECE courses, a
nd any other professional development opportunity that will increase your knowledge and credentials to become a high quality teacher!
Meet our new Quality Improvement Coach, Shelley Jicha!
BECC has partnered with our neighbors and friends in Adams County to support the ongoing high quality coaching for early childhood care providers and
educators. Please welcome Shelley Jicha to our community!
Shelley comes to Broomfield with years of experience and a passion for high quality education. Please take advantage of all the support BECC has with Shelley as your coach and help you reach a new level of quality in your child care and preschool!
720-371-9040
Funding for Quality Improvement for child care and preschools!
As quality early childhood education is paramount to build lifelong learners, the BECC is working to support ALL Broomfield licensed providers with quality coaching to improve relationships and education delivery, along with materials to enhance the learning environment. There is new funding available! Take these steps to take the quality of your business to the next level!
2019 - 2020 grant applications are now open!
Colorado Shines Quality Improvement Program (CSQI)
Capital Improvement
Hardship Quality Improvement Program (HSQI)
BASE LINE REQUIREMENTS FOR GRANT
Level 2-5 in Colorado Shines
Current CCCAP Contract with the Department of Human Services
Have a Colorado Shines Quality Improvement Rating within 18 months of funding approval
Money for quality improvement materials
Professional Development
Quality Improvement Coaching
Colorado Shines Quality Improvement Rating
TO SEE IF YOUR PROGRAM IS ELIGIBLE, PLEASE CONTACT US:
If you are a parent, or work with parents with children in child care, ask about the quality of the child care and preschool. Encourage the providers to participate with this program to help increase quality of care and learning!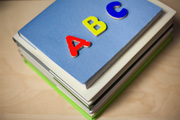 BECC in action
Committee Work highlighted
BECC continues to engage with our community through work and action items in health, family support, and early childhood professional development. Please see our ongoing meetings put them on your calendar to attend!
Health and Wellness: Network, support, learn about health and wellness of early childhood in Broomfield. Every first Tuesday of the month at 8:05am, 100 Spader Way. Next meeting: August 13 is next meeting!
Family Engagement and Support:
Group to promote the 5 Protective Factors, parenting supports, and networking. 3 Community Park Drive. Next meeting:
T
uesday, August 20 10am,
please email
info@broomfieldecc.org
for information.
Director's Round Table:
Director's Round Table for center Director's and anyone who wants to participate. DRT Kick off meeting,
September 5,
4-6pm
at 6 Garden Center. More information to follow. If you want more information right now, please email us at info@broomfieldecc.org
Early Learning Development Guidelines
A fast and easy way to support your knowledge that all children are on pace to achieve their full potential.
Please reference the Early Learning Development Guidelines (ELDGs).
Want the PDF or another copy?