Special Events: Early Childhood Health Outdoor (ECHO) Initiatives

BECC & FISH are DANCING WITH THE BROOMFIELD STARS!

Photo courtesy of Kathy Apjoke, Happiness Is...Child Care



~~~~~~~~~~~~~~~~~~~~~~~~~~~~~~~~~~~~~~
Upcoming Events & Classes
Broomfield Days
The Garden Center building is home to Invent HQ, History Collections, FISH, and BECC. All agencies will be hosting an open house at our building during Broomfield Days! We will have games, resources, and fun! Come just a bit north of Midway Park and have some more fun!
Saturday, September 21st.
Click here for more information!
2019 Summit
The annual early childhood education conference will be held on October 19th, 8am to 1pm.
There will be five training hours available and a fantastic keynote:
Bodies, Brains and Behaviors
Understanding how children perceive the world and what influences their behavior can be your super power. How young children learn, what gets in the way of their learning, commonly misunderstood characteristics of child development, and strategies for success.
Strengthening business practices
Mindful Practices in ECE
Using your Power to Strengthen Relationships
Raising Super Heroes with Health and Wellness
Early bird registration is $35 and registration is open! More information at our website, www.broomfieldecc.org/summit-2019
Please click
here
to register today!
BECC Partnership Meeting, 10/16
Join us for networking, learning about other programs & meet different agencies in the field of early childhood at our Partnership meeting, October 16th from 3-5pm at 6 Garden Center, Broomfield. Our friends from Expanding Quality in Infant and Toddler care will be here to discuss how babies can learn so much and the importance of supporting their learning. Want more information? Email us at
info@broomfieldecc.org
Community Conversations - Strategic Planning for BECC Goals
The BECC is planning a new strategic plan and we want community involvement! We need all Broomfield community partners, parents, teachers, and interested community members to attend and partake in setting new goals for the Broomfield Early Childhood Council to accomplish during our new funding cycle!
At present, our dates are still tentative. But we anticipate the
last week in October
and a
follow up the first week of December
during the early evening. More communication and information will be forthcoming. Please be on the lookout! If you have any questions, want more information, or have specific requests, please
email us
here!
~~~~~~~~~~~~~~~~~~~~~~~~~~~~~~~~~~~~~~~~~~~~~~~
Special Events in ECHO - Supporting early childhood education in the great outdoors!
Early childhood has great opportunities to support early learning through hands on interactive environments outside! Yes, children can learn in all environments inside and outside enjoying their natural surroundings!




Early Childhood Health Outdoors (ECHO) is pulling together some amazing trainings to help you understand how to create an outdoor environment that supports ongoing learning outside the classroom.




Note: Child care centers and home providers that are enrolled in the Colorado Shines program are eligible to use their Colorado Shines award on some of these new outdoor experiences!









BECC & FISH are Dancing With The Broomfield Stars!
Still time to participate!! You can support the BECC and FISH partnership by buying tickets or just clicking on the link below and VOTE!
Broomfield Community Foundation is hosting their annual community f
undraiser, Dancing with the Broomfield Stars! This is a fantastic, fun and communi
ty based event that supports grants for local nonprofits!
This year,
BECC will have a representative DANCING in the show
along with our close partners at the Family Resource Center, FISH! We have been working on it for the last few weeks with support of our amazing dance instruct
or at
Denver Dance Authority!
You can support us at the event in two ways:
Thursday, September 26th
7-9pm
1st Bank Center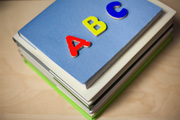 BECC in action
Committee Work highlighted
BECC continues to engage with our community through work and action items in health, family support, and early childhood professional development. Please see our ongoing meetings put them on your calendar to attend!
Health and Wellness: Network, support, learn about health and wellness of early childhood in Broomfield. Every first Tuesday of the month at 8:05am, 100 Spader Way. Next meeting: October 8 is next meeting!
Family Engagement and Support:
Group to promote the 5 Protective Factors, parenting supports, and networking. 3 Community Park Drive. Next meeting:
T
uesday, October 17th 10am,
please email
info@broomfieldecc.org
for information.
Director's Round Table:
Director's Round Table for center Director's and anyone who wants to participate. DRT will be visiting other centers to see their site and have a great networking meeting! Join us,
Thursday, November 7,
4-6pm
at 6 Garden Center. More information to follow. If you want more information right now, please email us at info@broomfieldecc.org
Early Learning Development Guidelines
A fast and easy way to support your knowledge that all children are on pace to achieve their full potential.
Please reference the Early Learning Development Guidelines (ELDGs).
Want the PDF or another copy?