WEEKLY WISDOM
"[I]t is the ecological question--ranging from the preservation of the different species of animals and of other forms of life to "human ecology" properly speaking--which finds in the Bible clear and strong ethical direction, leading to a solution which respects the great good of life, of every life."
- St. John Paul the Great, Evangelium Vitae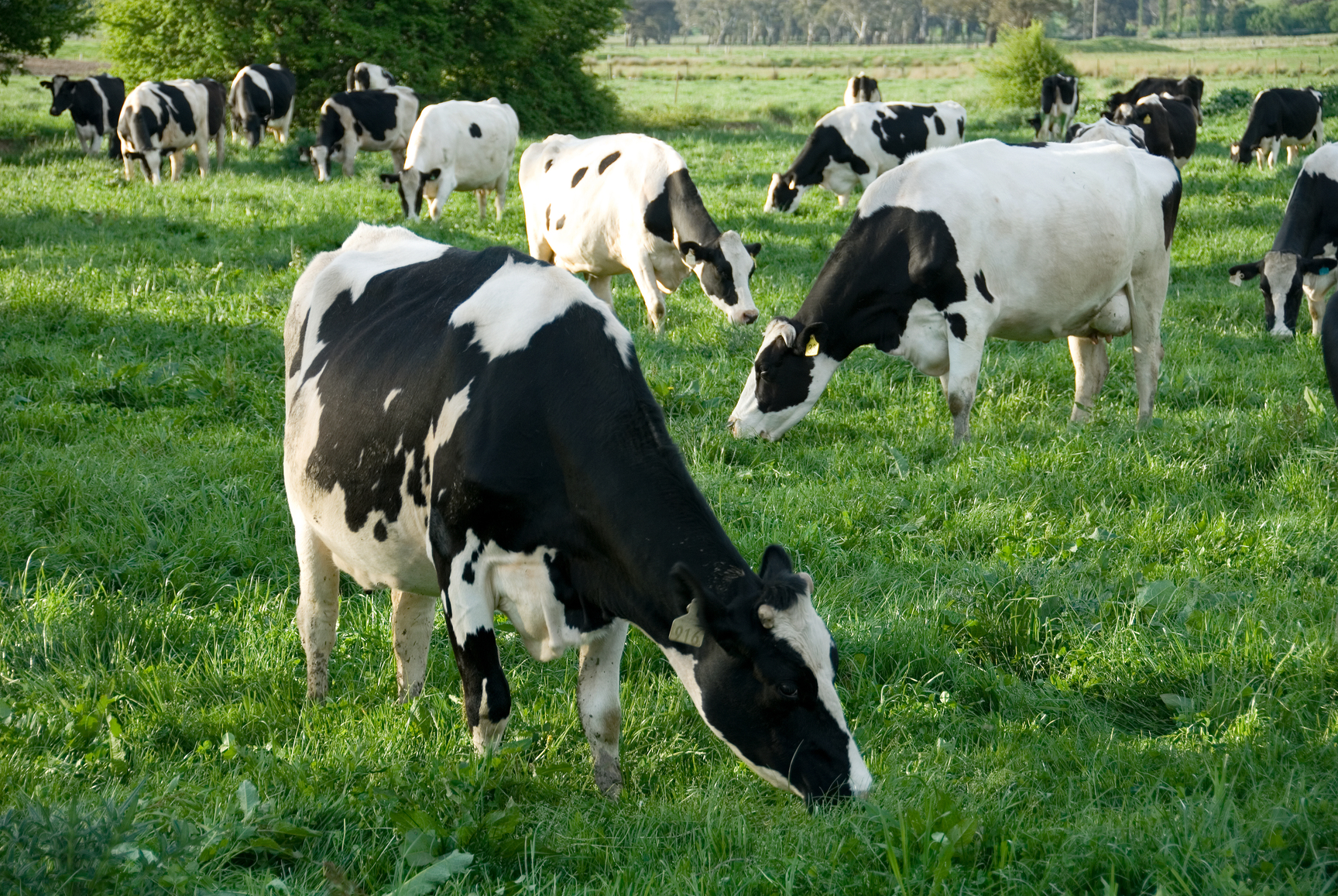 CRISIS FACES DAIRY FARMERS
Low Prices Could Lead to Lost Farms for Many
America has lost over half its dairy farmers in the past sixteen years while farm-gate prices for dairy farmers have crashed below 1970 prices. This was the critical message during a press teleconference this week organized by the National Family Farm Coalition (NFFC).
CRL policy coordinator Bob Gronski was on the call, and he shares his assessment of the dairy crisis--including its causes and potential solutions--and where CRL stands.
CRL DINNER IN DES MOINES
Bishop Pates Hosting Event for Members and Friends
CRL may be headquartered in Minnesota now, but we certainly haven't forgotten our many friends and members in Iowa. As an opportunity to reconnect with them, we'll be having a dinner in downtown Des Moines at the end of the month. Bishop Richard Pates, a former CRL board member, is co-hosting the dinner, and he'll reflect on Laudato Si and its call for an "integral ecology." CRL executive director Jim Ennis will also speak.
The dinner is Wednesday, October 28 at the Des Moines Marriott, and it will begin at 6 PM. There is no cost, but we do

require a reservation

no later than

Monday, October 26, at noon

. RSVP today by contacting Peg Louiselle at peg@catholicrurallife.org or give us a call at 651-962-5955. We hope to see you there!
LIFE IN CHRIST LAY LEADERSHIP
Strengthening the Church in the Countryside
Pastors in rural areas often have their hands full, juggling responsibilities at multiple parishes that are located many miles apart. That's why CRL has created the
Life in Christ
Lay Leadership program, a comprehensive effort to train, empower, and provide ongoing support to lay people who want to bring the faith alive in their parishes.
Read more about the program and how you can bring it to a church near you.
CELEBRATE FOOD DAY
Oct. 24 Is Day to Rethink Diets and Food Policy
Every October 24, thousands of events all around the country bring Americans together to celebrate and enjoy real food and to push for improved food policies.
Food Day
is a day to resolve to make changes in our own diets and to take action to solve food-related problems in our communities at the local, state, and national level.
For 2015, the theme of Food Day is "Toward a Greener Diet." There are plenty of ways to get involved in the spirit of Food Day, both on October 24 and beyond. You can screen the film "Food for Thought" for free, you can learn how policy affects food, or you can plant a garden in your backyard or neighborhood. There are lots of options, so make sure to check out the Resources page to learn more!
POPE CALLS FOR ACTION
Petition and Global Climate March
Pope Francis recently issued a stirring call for action on climate change, and the folks at the Global Catholic Climate Movement put together a great video, fusing together the Holy Father's words with compelling visuals.
In his remarks, the Pope calls for prudent and right-minded policies to be agreed upon at the upcoming Global Climate negotiations, which will take place in Paris, France, beginning November 30. GCCM has started a petition urging world leaders to address climate change, and over 150,000 Catholics have signed. Check the petition out today to add your voice.
STAY CONNECTED
Follow us on social media to receive CRL updates, spiritual reflections,
and the latest on the
issues affecting Catholics in rural America.