FOR IMMEDIATE RELEASE:
CONTACT:
Jill Hendrix
Fiction Addiction

864-675-0540
info@fiction-addiction.com
Cultivating Writing Resilience Workshop with North Carolina Author Bryan E. Robinson
Come learn techniques to help you turn your writing roadblocks into stepping stones at a 2-hour seminar with North Carolina author
Bryan E. Robinson
at Fiction Addiction on Saturday, January 27th, from 10am-Noon.
Chances are, whether you're a seasoned author or an aspiring scribe, you've grappled with your share of rejection, setbacks, and heartbreak. However, literary agents say the number one key to writing success is perseverance in the face of disappointment.
Daily Writing Resilience provides advice, inspiration, and techniques to help you turn roadblocks into stepping stones. You'll find tips and support through exercises such as meditation, breath work, yoga, stress management, gratitude, de-cluttering, sleep, exercise, mindful eating, and more. These 365 meditations will help you navigate the ups and down of your writing practice, creating positive habits that will guide you toward the success and fulfillment that you've been seeking.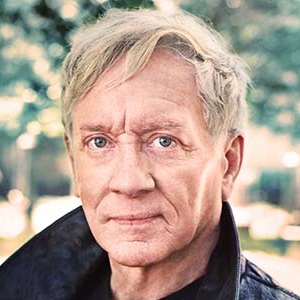 About the author:
Bryan E. Robinson (Asheville, NC) is the author of 35 nonfiction books and two novels. His books have been translated into thirteen languages, and he's been featured on 20/20, Good Morning America, ABC's World News Tonight, NBC Nightly News, NBC Universal, The CBS Early Show, and CNBC's The Big Idea. Robinson maintains a private psychotherapy practice and lives in the Blue Ridge Mountains with his spouse and four dogs.
If you cannot make the event, you can reserve a personalized copy of the author's book by contacting Fiction Addiction in advance at 864-675-0540 or at info@fiction-addiction.com.
ABOUT FICTION ADDICTION
Fiction Addiction is a local, woman-owned, independent bookstore established in 2001. The store carries a mixture of new and used fiction and nonfiction, including children's books, as well as gift items. We are located at 1175 Woods Crossing Road (in the shopping center with Fried Green Tomatoes, Jimmy John's, and Boardwalk). For more information, visit our website at http://www.fiction-addiction.com or call us at 864-675-0540.
- END -