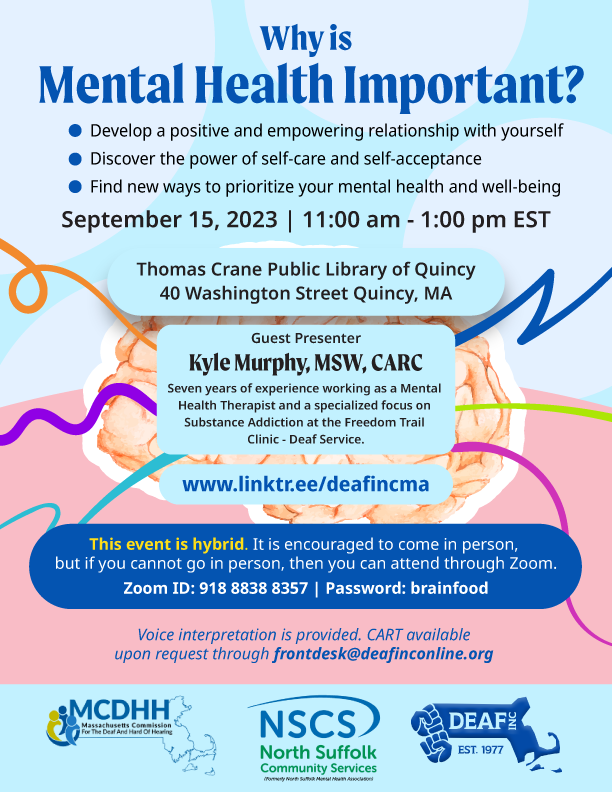 Click above to view the flyer
Why is Mental Health Important?
September 15, 2023 | 11:00 am - 1:00 pm EST
Thomas Crane Public Library of Quincy
40 Washington Street, Quincy, MA
Explore the importance of mental health from 11 am to 1 pm EST at our workshop "Why is Mental Health Important?". Join us at the Thomas Crane Public Library in Quincy, MA, or from the comfort of your home via Zoom.
Hosted with Massachusetts Commission for the Deaf and Hard of Hearing (MCDHH) and North Suffolk Community Services (NSCS), we are advocating for mental health awareness and well-being. Let's make a difference together.
DBCAN BASH HOUR
WHERE?
Belkin Lookout Farm
89 Pleasant St, Natick, MA 01760
WHEN?
September 20, 2023
10:30 AM - 2:00 PM
Happy Fall!!! Come enjoy apple picking with us!! They have picnic tables, food, drinks, and games for you to enjoy! Bring cash for any shopping or food/drinks and apple picking too!
Touch you there!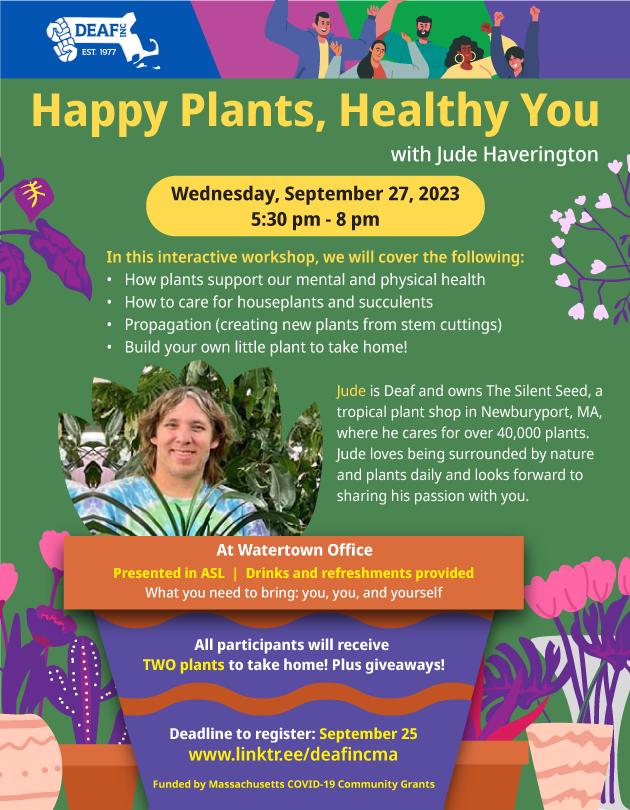 Click above to view the flyer
Happy Plants, Healthy You with Jude Haverington
September 27, 2023 | 5:30 pm - 8:00 pm EST
50 Hunt Street, Suite 200, Watertown, MA
In this interactive workshop, we will cover the following:
• How plants support our mental and physical health
• How to care for houseplants and succulents • Propagation (creating new plants from stem cuttings)

Brown thumbs and green thumbs are welcome. All participants will receive TWO plants to take home plus giveaways! Limited seats available so register soon!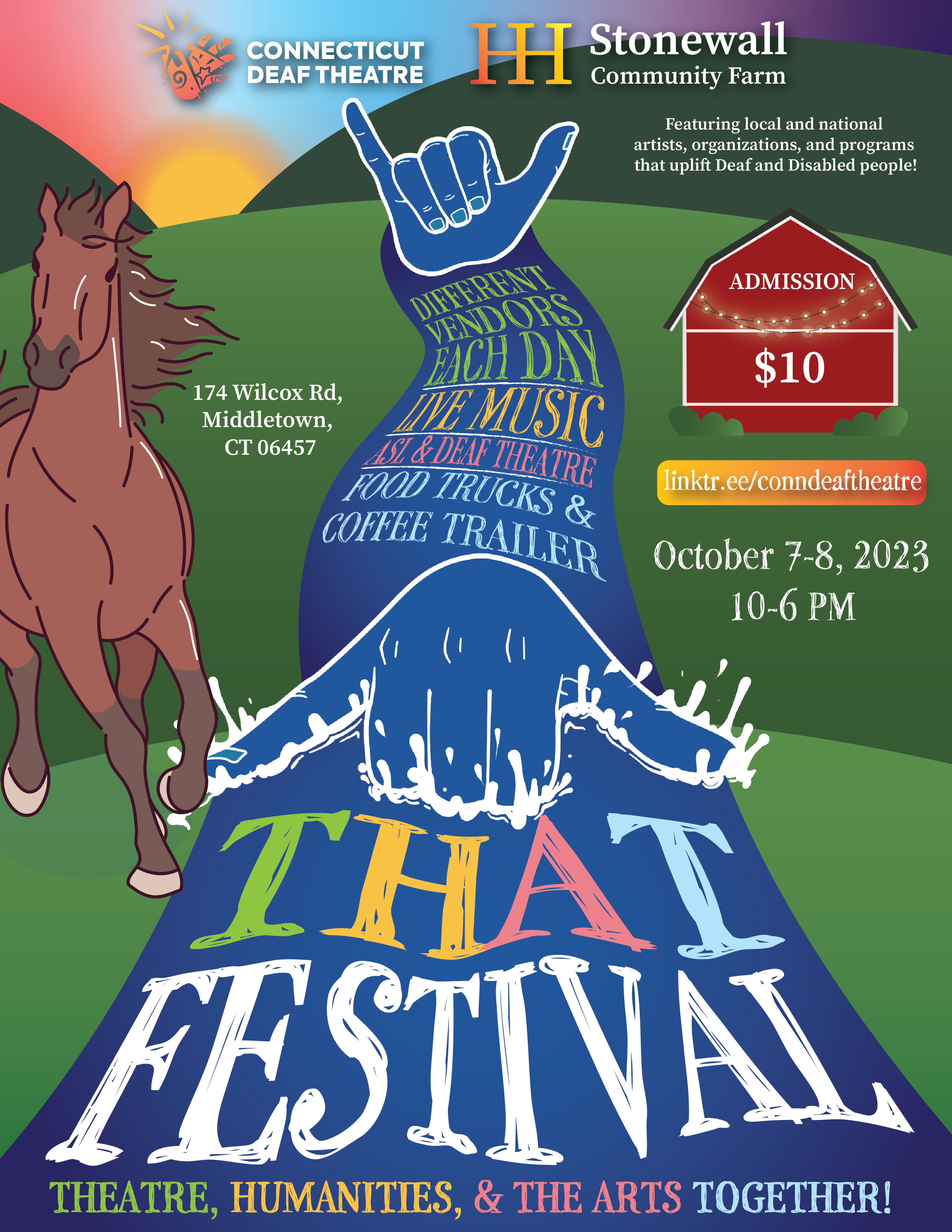 Click above to view the flyer
THAT Festival & The Four Realms
October 7 - 8, 2023 | 10:00 am - 6:00 pm
HH Stonewall Community Farm
174 Wilcox Road, Middletown, CT 06457
Connecticut Deaf Theatre (CDT) and HH Stonewall Community Farm will be hosting THAT Festival, which stands for Theater, Humanities, and the Arts, TOGETHER! This event will be on October 7th and 8th in Middletown, CT, from 10 am - 6 pm each day.
The festival will take place on 53 acres, meaning we will have tons of community members, friends, families gathering together for vendors, performances, food, activities, and of course, socializing! We will have arts and crafts for children, horse demonstrations, entertainment, and a parade before each performance of the Four Realms show.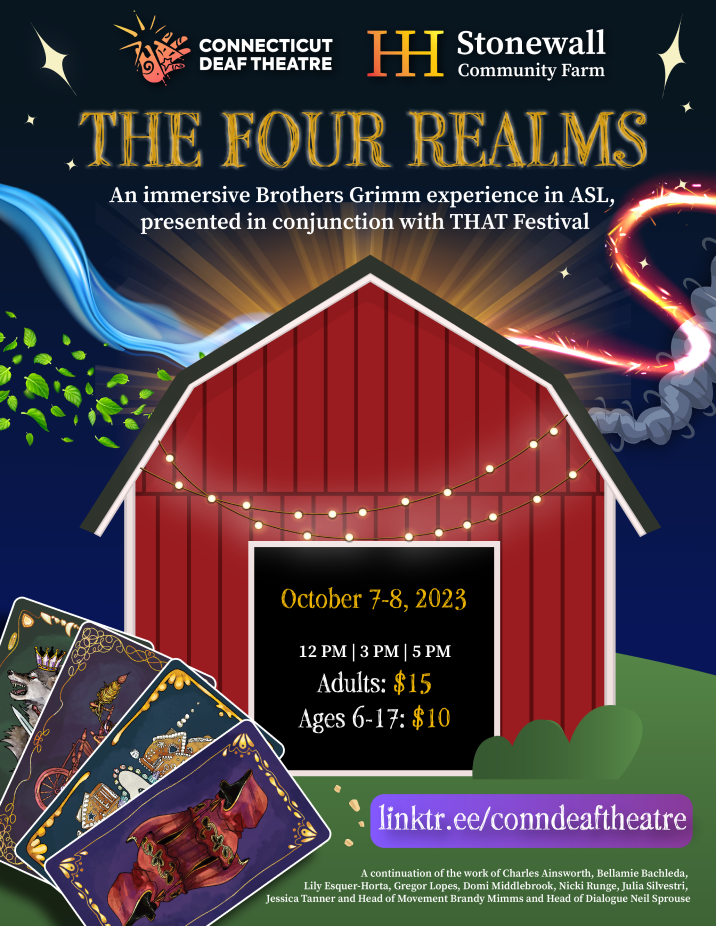 Click above to view the flyer
The headlining production will be our brand-new show, The Four Realms, a play on tales as old as time. We are taking notable stories by the Brothers Grimm and putting our spin on it with an immersive experience in the barn!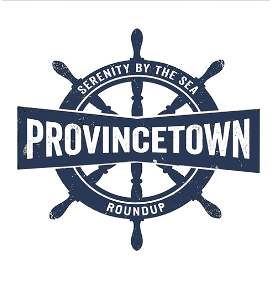 Click above to view the flyer
Provincetown Roundup
October 19 - 22, 2023
Registration is open!
https://www.provincetownroundup.org/
SERENITY BY THE SEA, the 2023 Provincetown Roundup, celebrates its 36th year of recovery, unity, & service for the LGBTQ (Lesbian, Gay, Bisexual, Trans-gender, Queer, Questioning) community and all of our friends. We expect to be back to full capacity this year. Look for more details coming soon.

Provincetown, Massachusetts is the idyllic backdrop for this amazing 4 days of 12-Step meetings, workshops, and activities. Provincetown offers a dynamic setting for our exciting, friendly, and diverse weekend full of recovery, growth, and spirituality. Many folks come early and stay late, so come spend the week in Provincetown.
The Provincetown Inn
1 Commercial Street
Provincetown, MA

ASL & CART Services will be provided at all big meetings in the tent and Promises Meeting. Also available by request at workshop sessions.
MISSION STATEMENT
Provincetown Roundup seeks to provide opportunities for those in recovery to come together and share their experience, strength, and hope with each other in a fun atmosphere of fellowship, service, and recovery. 501(c)(3)
DBCAN BASH HOUR
WHERE?
Davis Farmland
145 Redstone Hill Rd, Sterling MA 01564
WHEN?
October 21, 2023
10:00 AM - 2:00 PM
Come and enjoy the corn maze and other things! Bring cash in case for food and drinks!
Touch you there!
Massachusetts Association for the Deaf, Inc. (MSAD) Statewide Conference
Saturday, November 4, 2023 | 9am - 6pm EST
156 Boston Rd, Sutton, MA 01590
Massachusetts State Association for the Deaf, Inc. (MSAD) statewide conference is taking place on November 4th at the American Legion Dudley-Gendron Post in Sutton, MA 01590.
The event will include a keynote presentation, Deaf recreation panel, board member elections, general meeting, and more! Free admission, but donations are accepted. All are welcome to attend, whether you are a member of the Deaf community, ally, educator, professional, or interested in learning more about Deaf culture.
For more information and updates, visit massdeaf.org or contact Ivy Vélez at vpcommunityrelations@massdeaf.org.
MCDHH Staffing Announcement
Staffing Announcement! Kellynette Gomez will serve as MCDHH's Adult Case Manager for the Boston region, starting on August 14. She will be providing services that include assessment of needs, development of service plans, cross-agency coordination of services, advocacy, guidance, and counseling. She will work closely and cooperatively with Case Managers of other state agencies.
Kellynette Gomez, LCSW, is a dedicated advocate and licensed social worker with a diverse background in organizational development, talent searches, and social services. She holds a Master's in Social Work (MSW) in social work from Springfield College and a Bachelor's degree from Gallaudet University. Recently, she obtained a certificate in Nonprofit Management and Leadership from the Institute of Nonprofit Practice (INP).
As a Deaf Latina woman and Massachusetts native, Kellynette brings a valuable and diverse perspective to this work, advocating for inclusivity and representation at every level of society. In her downtime, she enjoys reading, cooking for her friends and family. Please join in welcoming Kellynette to MCDHH's team and comment your well wishes below!
MassHealth & COVID-19 Resources
MASSHEALTH REDETERMINATION
A reminder – Do you have MassHealth? MassHealth may contact you with blue envelope. You must reply to prevent MassHealth being cut. When will I get my envelope? Any time before April 2024.
For Members with Disabilities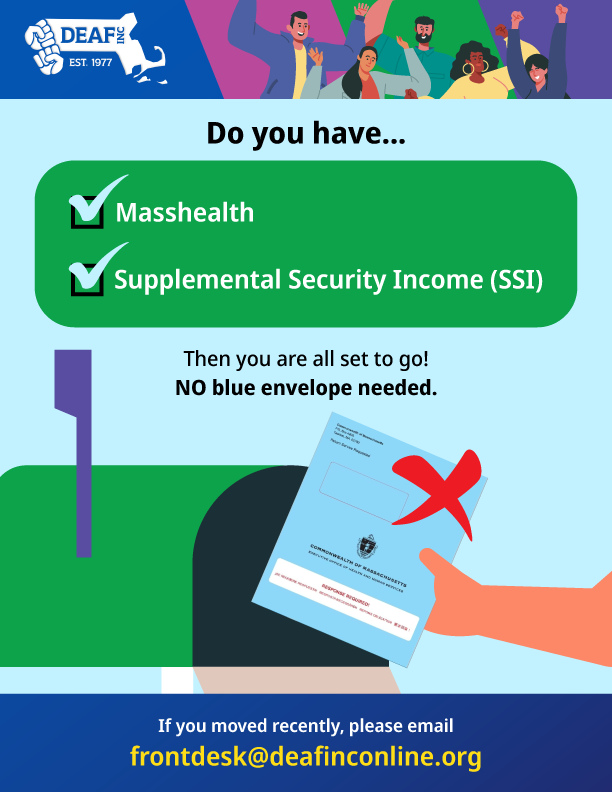 For Non-Citizen Members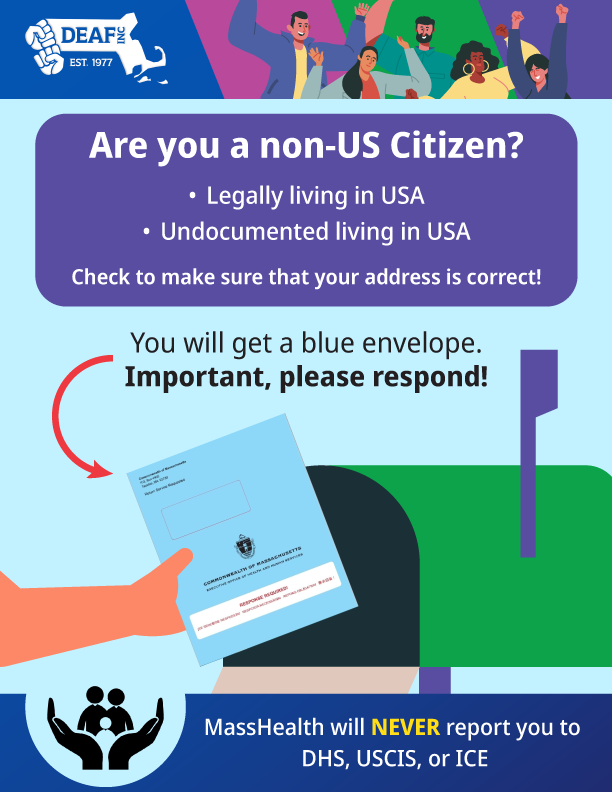 Vaccinations: Flu and COVID-19
Post-Pandemic Health Awareness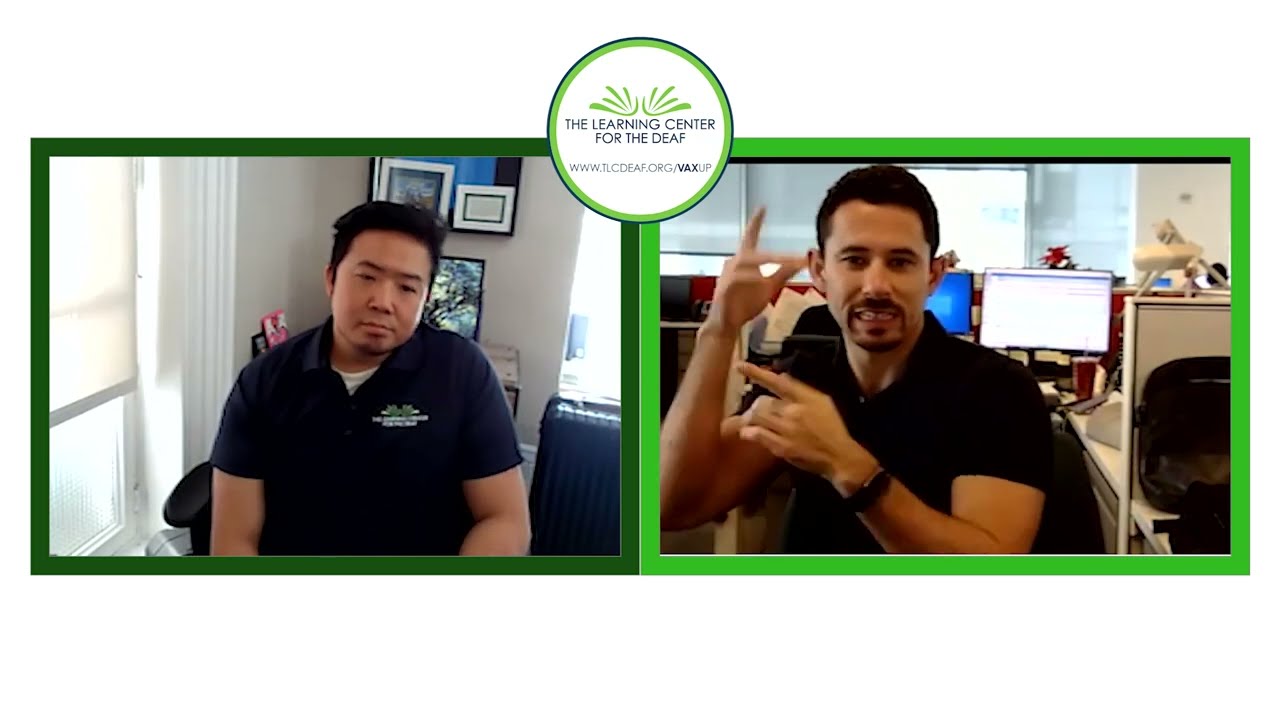 Click above to watch the ASL video
Post-Pandemic: Part One
It's been three years since the COVID-19 pandemic began. Even though the State of Emergency is over - where are we now with the virus? Watch Part One of our check-in with Epidemiologist Dr. Lorne Farovitch.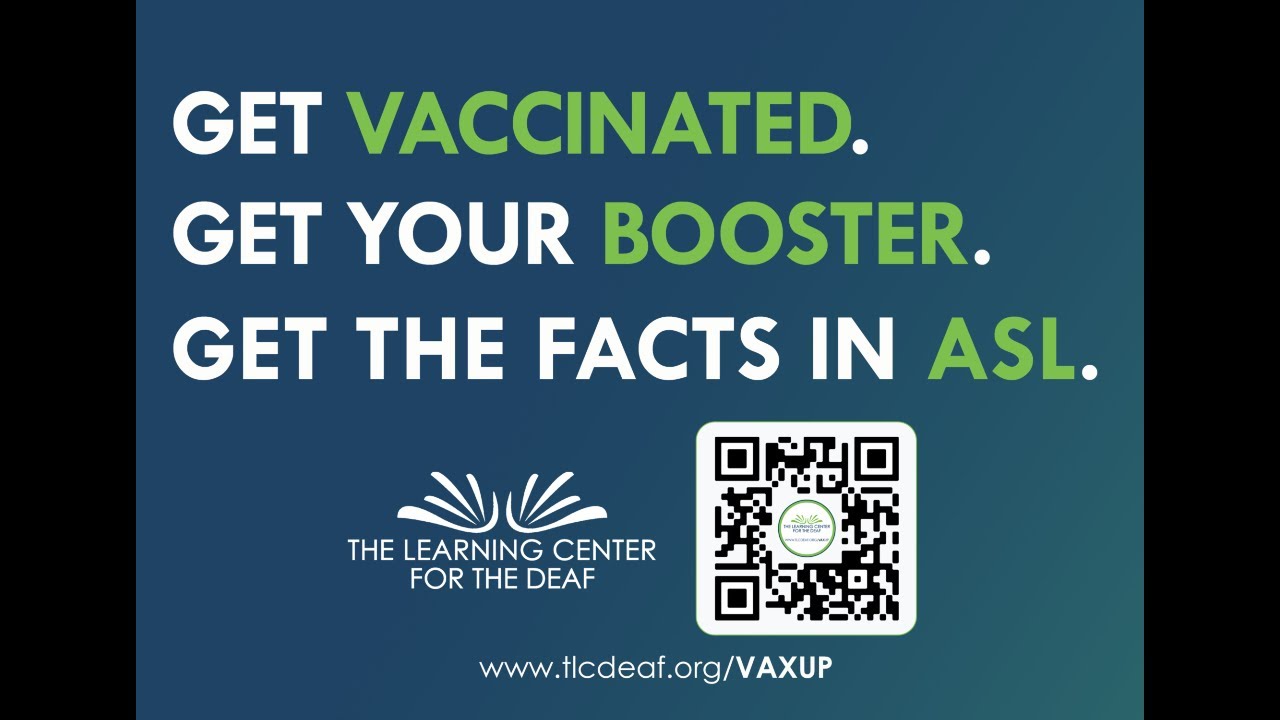 Click above to watch the ASL video
Post-Pandemic: Part Two
What does the "end of the pandemic" really mean? Check out Part 2 of TLC check-in with Epidemiologist Dr. Lorne Farovitch.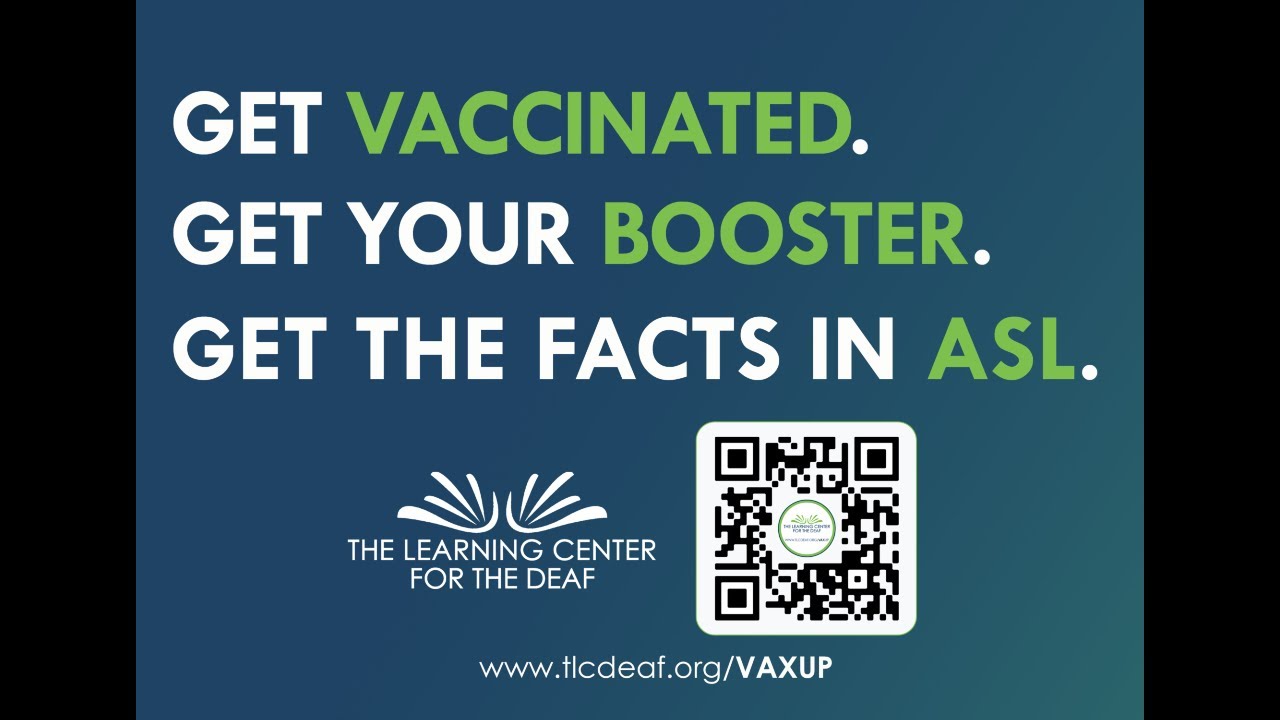 Click above to watch the ASL video
Post-Pandemic: Part Three
As we head into summer months and vacation planning, what is the best way we can stay vigilant about our health?
Watch the final check-in with Epidemiologist Dr. Lorne Farovitch.
Find a COVID-19 Vaccine Dose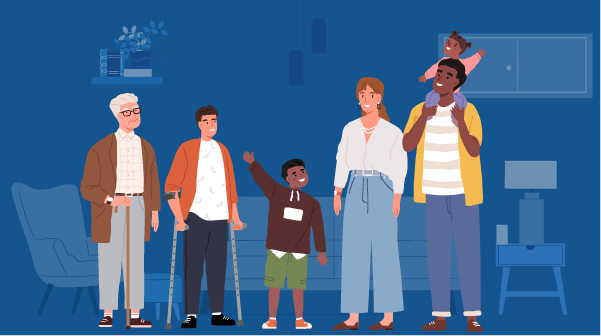 Massachusetts offers in-home COVID-19 vaccination for anyone who has difficulty getting to or using a community clinic, including children. Learn more, or call 833-983-0485 to sign up for an appointment.
Info about in-home vaccination is available in multiple languages, including ASL (credit to The Learning Center for the Deaf).
COVID variant – EG.5 now dominant. "Eris" (EG.5 - Omicron variant)

A new COVID vaccine is due out by end of September 2023

Who will make new vaccine? Moderna and Pfizer (children/teens/adults) and Novavax (teens/adults)

Who can get the new vaccine - Ages 6months and up.

You can get COVID and Flu vaccinations at same time
Test Kit Expiration Dates
Question: Why does the expiration date on my COVID-19 test keep changing?
Answer: The companies that make the tests check them to see if they still work. If they do, the FDA extends the expiration date.
Learn more about COVID-19, including what to do if you test positive, at mass.gov/COVID.
FYI Friday: Open Captioned Movies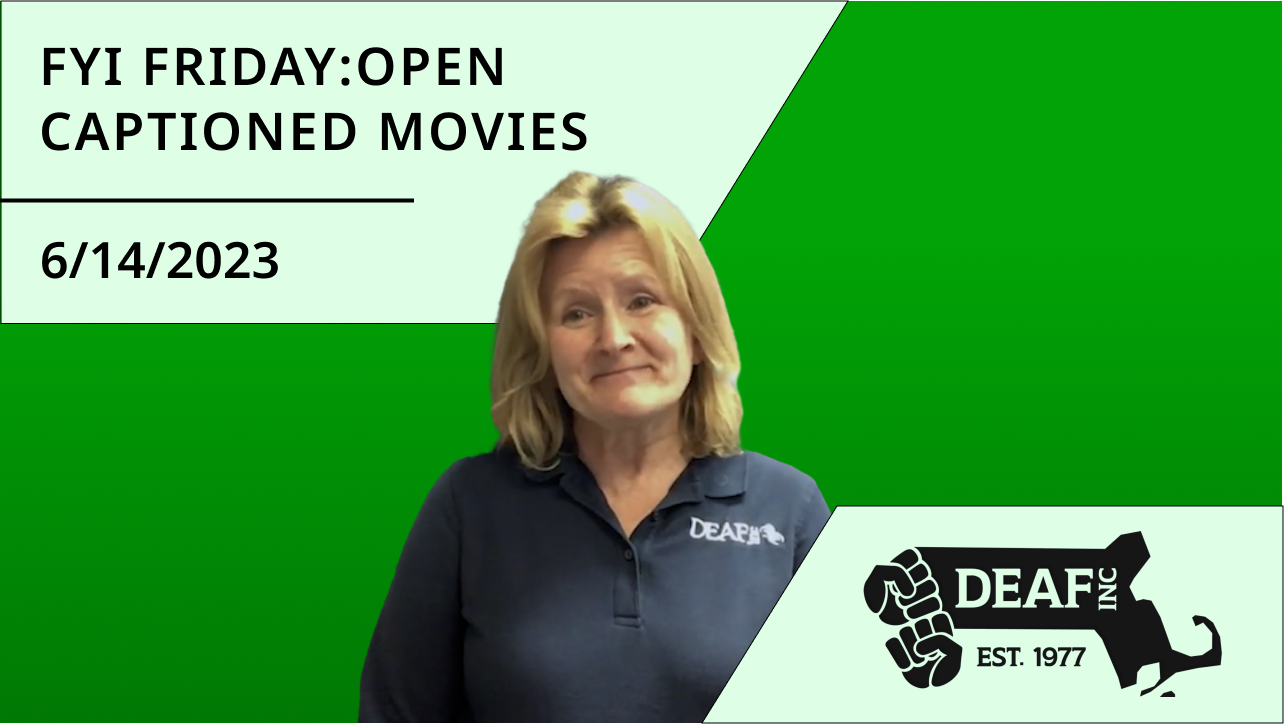 Lights, Camera, Equal Access! On this FYI Friday Episode, we are celebrating a huge win for acceptability and inclusion in the movie industry. AMC theaters in Methuen, Danvers, and Boston Common are now offering open caption movies, ensuring that everyone can enjoy the magic of cinema, regardless of hearing ability. But that's not all! We are leading the charge, partnering with other local AMC Theaters in Framingham, Braintree, Burlington, Dartmouth Mall, and Tyngsborough to bring you weekly accessible movies.
Stay tuned to our social media for more updates, and in the meantime, let's share the joy of inclusive cinema together at the theater.
Protect Yourself From Drowning
Dr. IV Mirus: Protecting Your Skin: UV Rays and Skin Cancer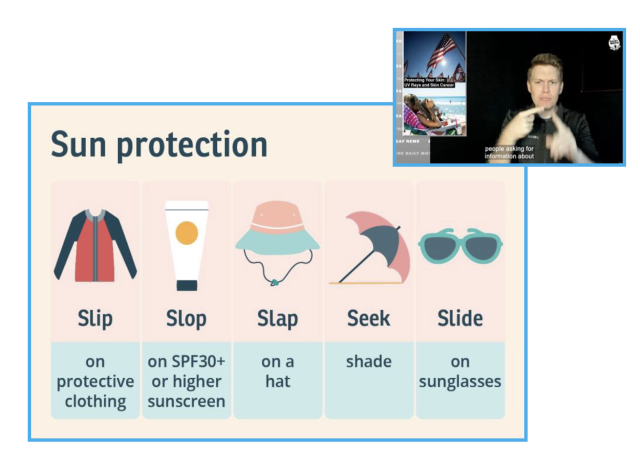 Heat Illness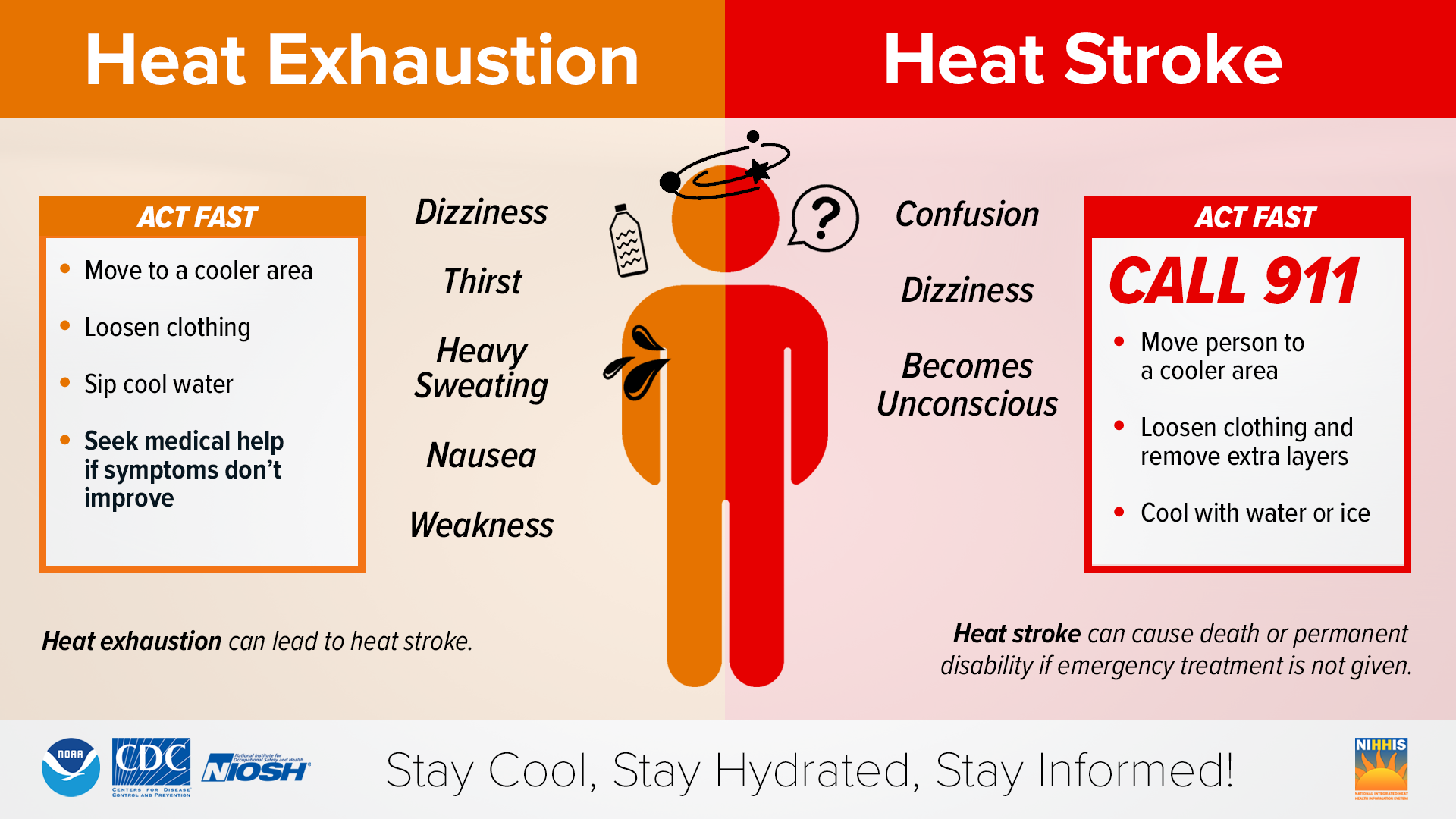 During extremely hot and humid weather, your body's ability to cool itself is challenged. When the body heats too rapidly to cool itself properly, or when too much fluid or salt is lost through dehydration or sweating, body temperature rises and you or someone you care about may experience a heat-related illness. It is important to know the symptoms of excessive heat exposure and the appropriate responses. The Centers for Disease Control and Prevention (CDC) provides a list of warning signs and symptoms of heat illness, and recommended first aid steps. Some of these symptoms and steps are listed below.
Heat Cramps

Heat cramps may be the first sign of heat-related illness, and may lead to heat exhaustion or stroke.
Symptoms: Painful muscle cramps and spasms usually in legs and abdomen and Heavy sweating.
First Aid: Apply firm pressure on cramping muscles or gently massage to relieve spasm. Give sips of water unless the person complains of nausea, then stop giving water.

Seek immediate medical attention if cramps last longer than 1 hour.
Heat Exhaustion
Symptoms: Heavy sweating, Weakness or tiredness, cool, pale, clammy skin; fast, weak pulse, muscle cramps, dizziness, nausea or vomiting, headache, fainting,
First Aid: Move person to a cooler environment, preferably a well air conditioned room. Loosen clothing. Apply cool, wet cloths or have person sit in a cool bath. Offer sips of water. If person vomits more than once,

Seek immediate medical attention if the person vomits, symptoms worsen or last longer than 1 hour
Heat Stroke
Symptoms: Throbbing headache, confusion, nausea, dizziness, body temperature above 103°F, hot, red, dry or damp skin, rapid and strong pulse, fainting, loss of consciousness.
First Aid: Call 911 or get the victim to a hospital immediately. Heat stroke is a severe medical emergency. Delay can be fatal. Move the victim to a cooler, preferably air-conditioned, environment. Reduce body temperature with cool cloths or bath. Use fan if heat index temperatures are below the high 90s. A fan can make you hotter at higher temperatures. Do NOT give fluids.
Using a fan to blow air in someone's direction may actually make them hotter if heat index temperatures are above the 90s. For more information on all of these heat related illnesses, see the Centers for Disease Control and Prevention (CDC) site.
Many Americans in Over Their Heads in the Water
Can you swim well enough to save your life? 85% of Americans say they can swim. But... less than half of Americans can perform all of the 5 basic skills that could save their life in the water... click to read tips how to save your life in the water
If you see a person drowning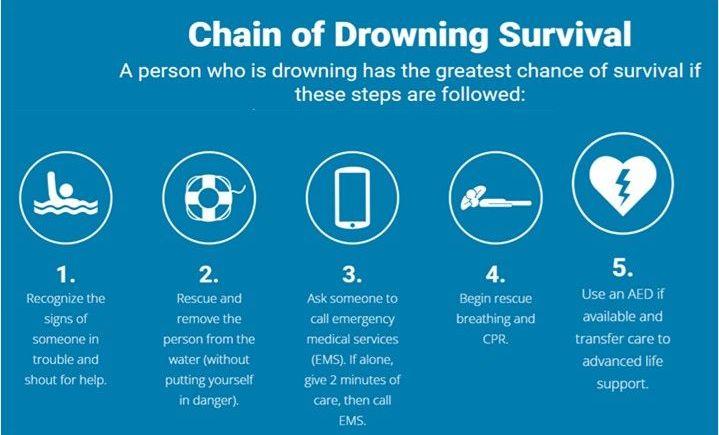 Mental Health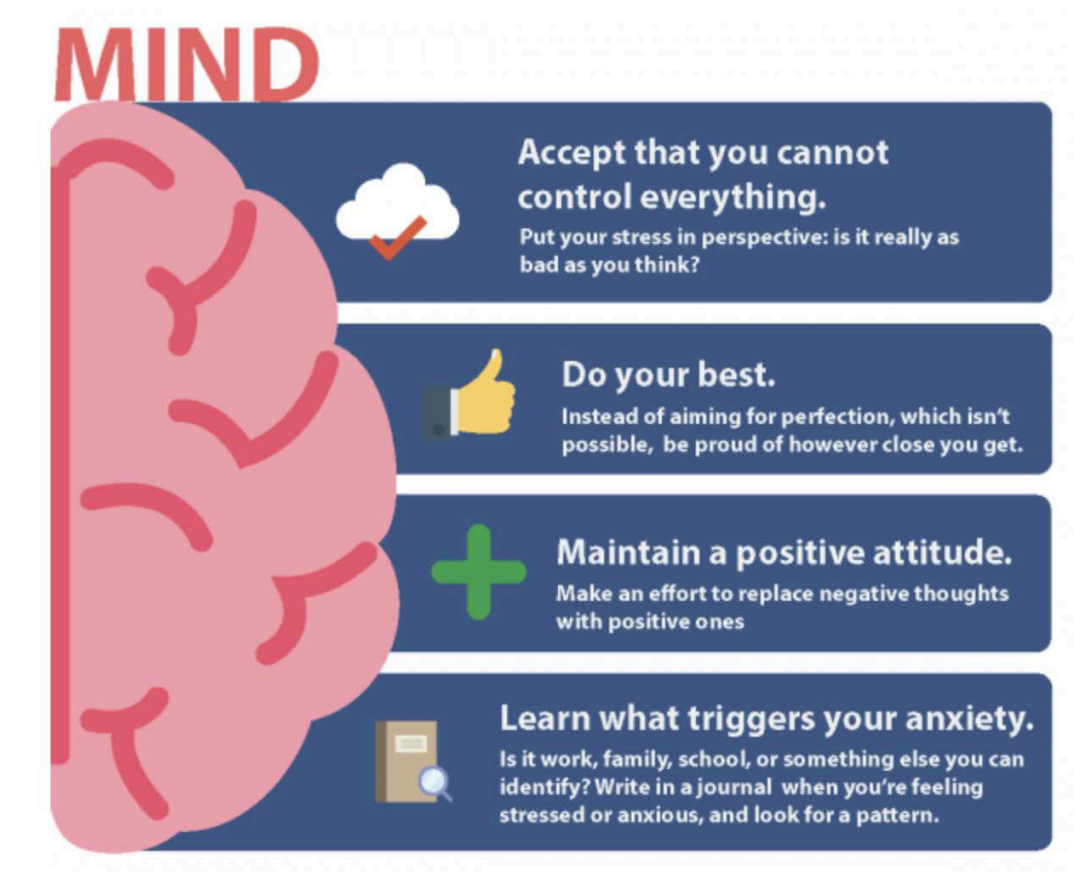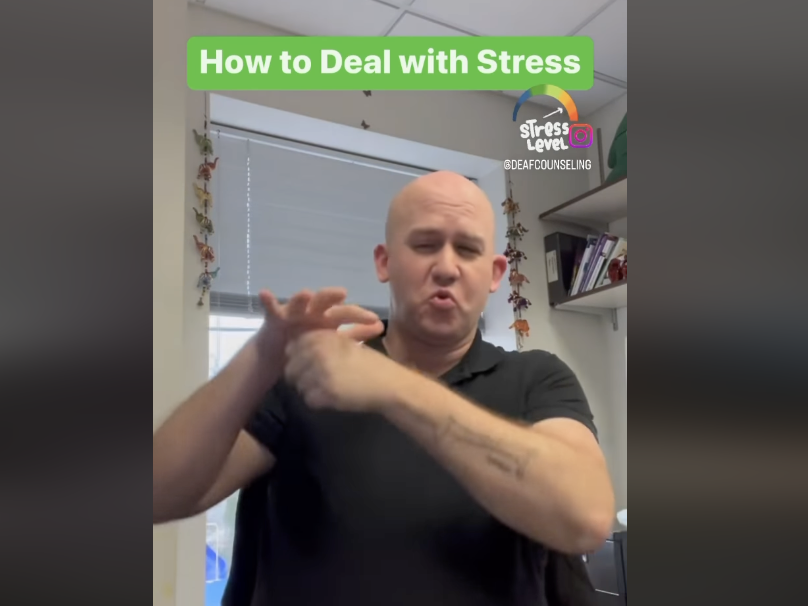 Click above to watch the ASL video
Therapists for the Deaf and Hard of Hearing Directory
This listing of therapists for Deaf and Hard of Hearing individuals living in Massachusetts was compiled and provided by Our Deaf Survivors Center, Inc. (ODSC) and Center for Living & Working, Inc. (CLW). Thank you therapists for providing these much needed services.
Financial Literacy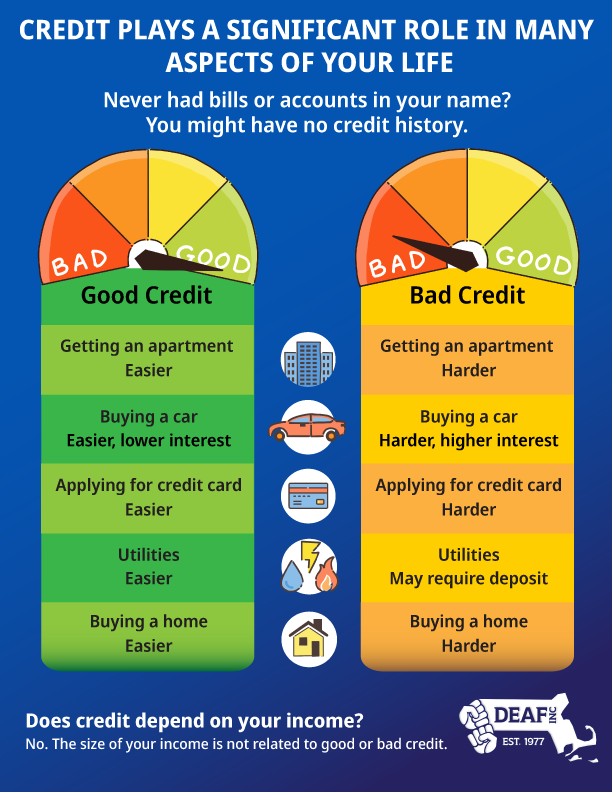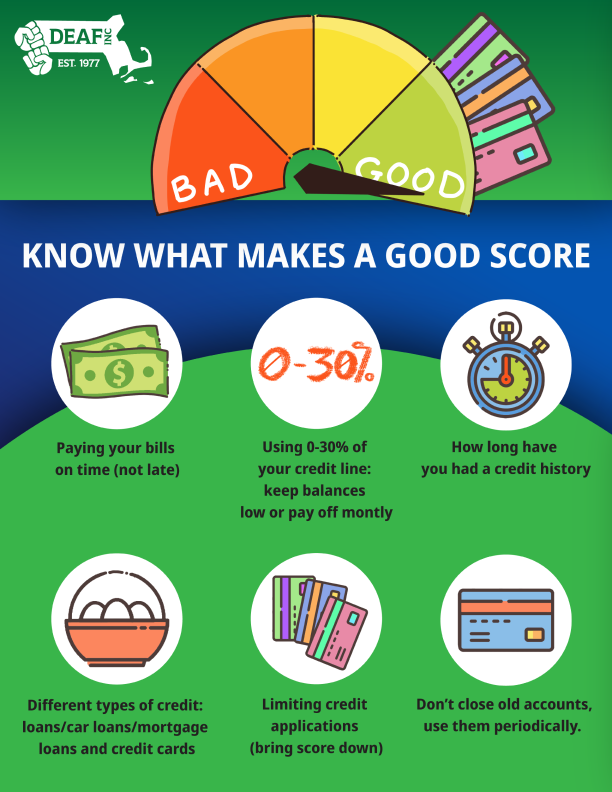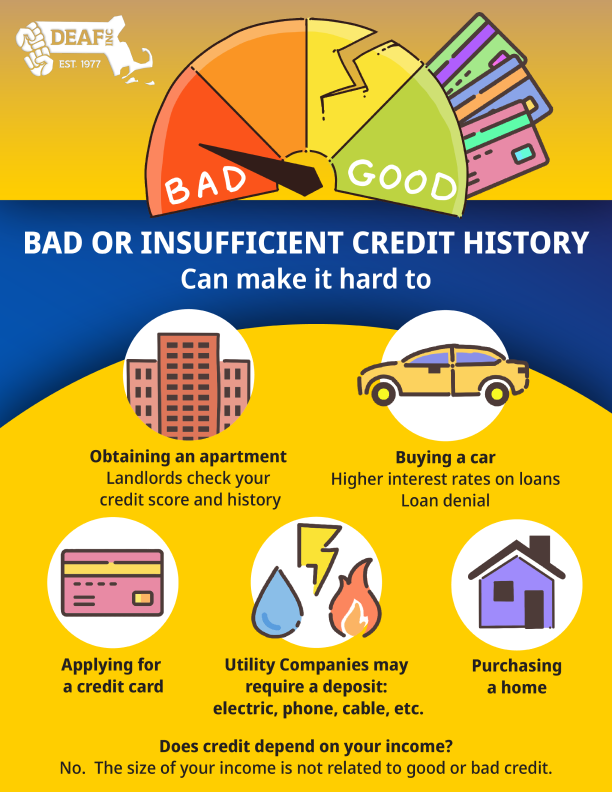 For Drivers: Stay 4 feet away from bicycles!

It is the law.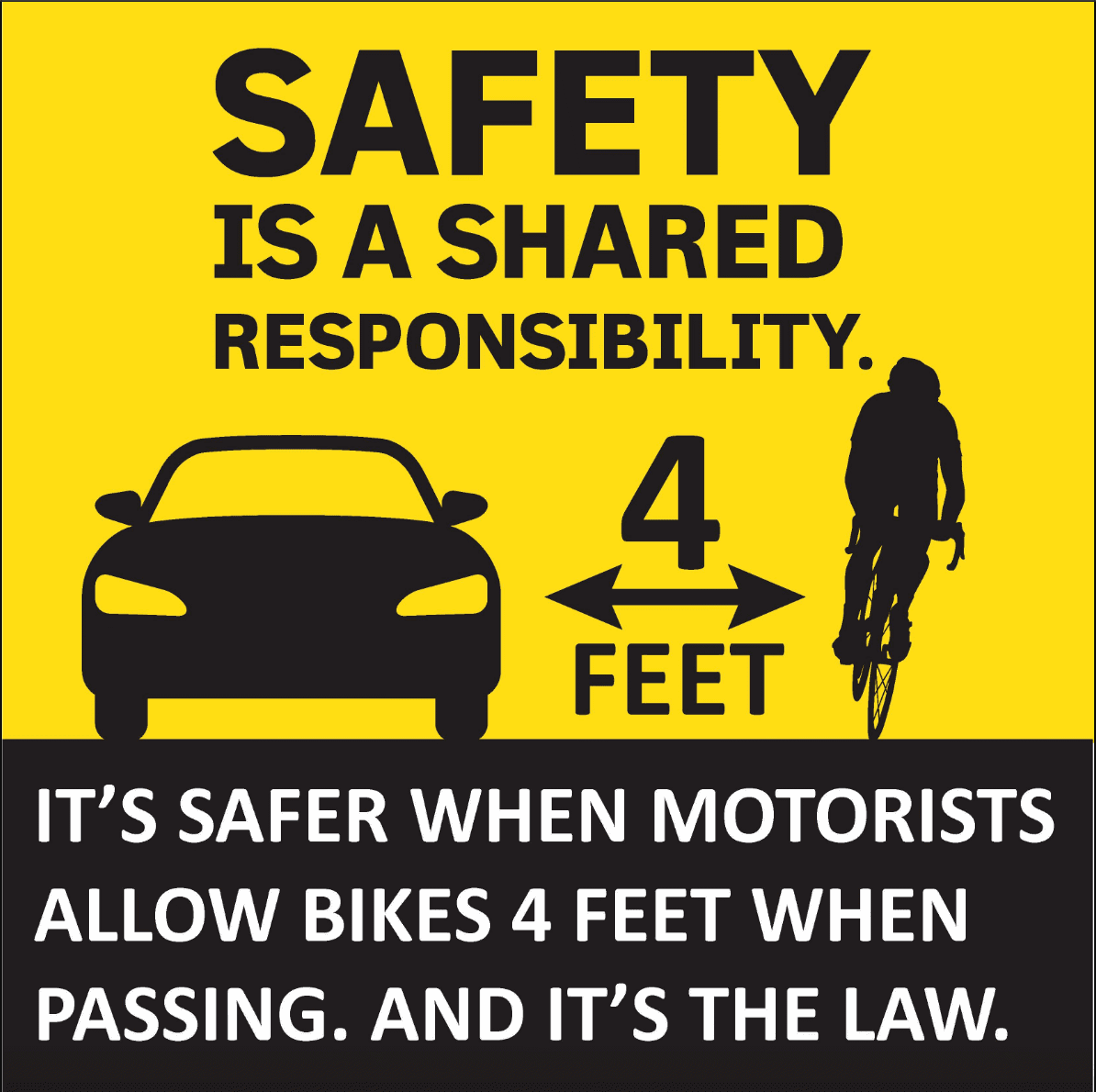 Heads up drivers: A new Mass. law on passing cyclists and pedestrians is now in effect.
The legislation sets new parameters around passing "vulnerable" road users.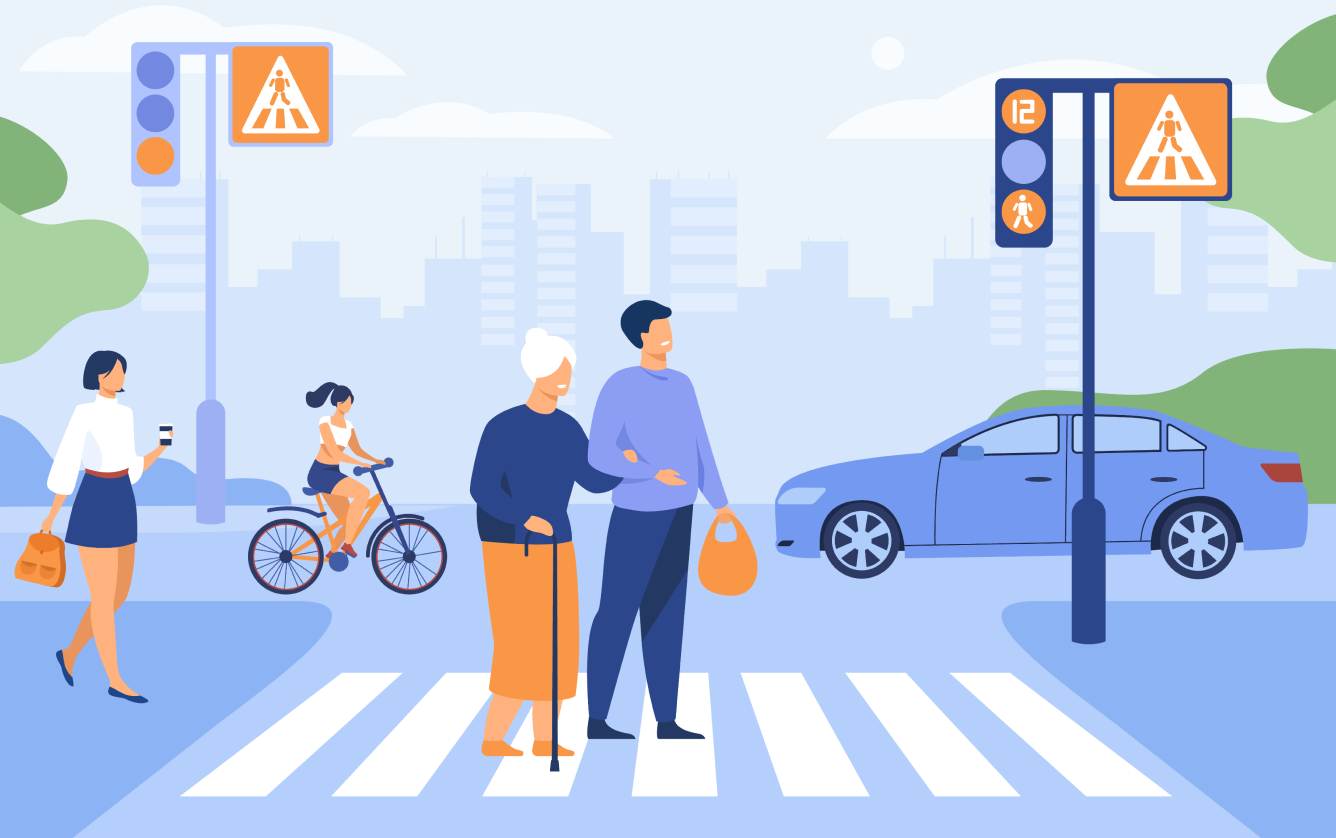 Who: Massachusetts Drivers
Vulnerable Users:
people who are walking

people biking;

roadside workers;

people using wheelchairs;

people riding motorized bicycles,

scooters,

skateboards,

roller skates,

other micro-mobility vehicles;

horse riders and horse-drawn carriages;

farm equipment.
What's the rule?
Drivers now required to provide a "safe passing distance" of at least four feet when passing vulnerable road users.
The law also now officially allows for motorists to cross a double-yellow line in order to pass other road users "when it is safe to do so" so long as they adhere to the posted speed limit, MassBike says.
Cycling in dark?
Law requies cyclist to use:
front white light

rear red light

rear reflector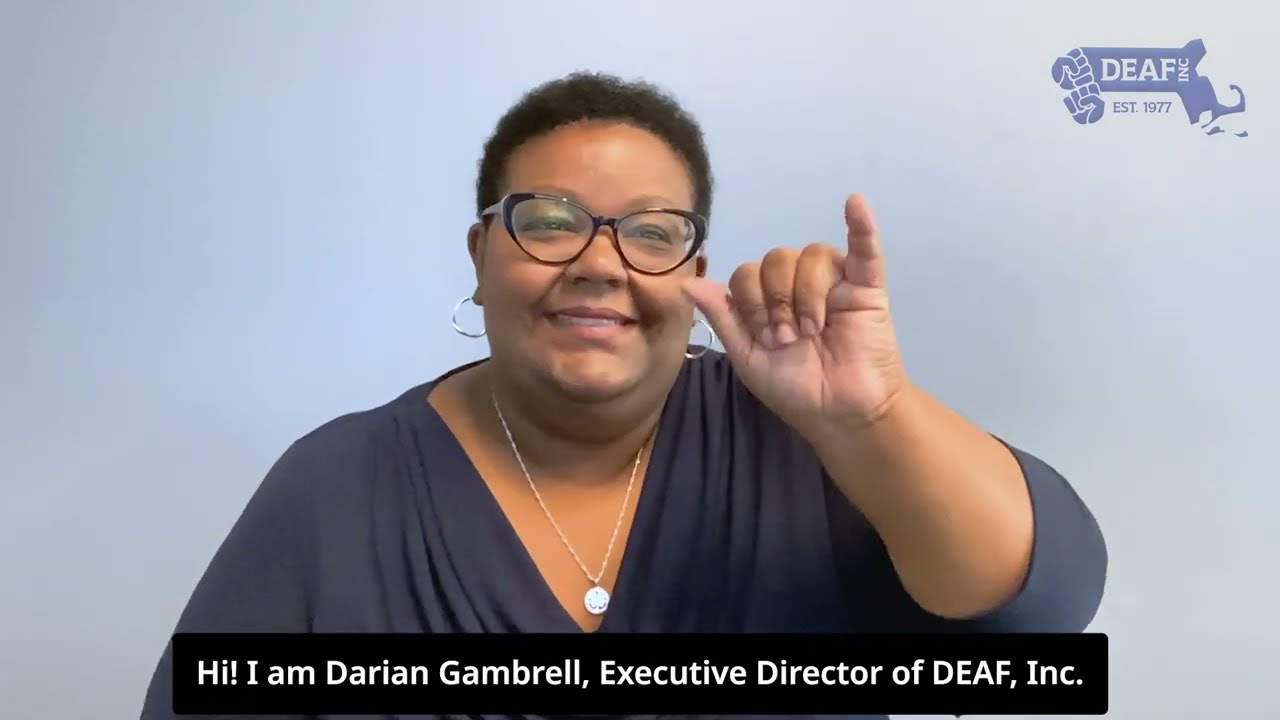 Click to watch the video
SUPPORT DEAF, INC.
Take this opportunity to support DEAF, Inc. with a voluntary donation!
Any amount helps us! The Proceeds will be used to expand our services and advocacy for our community.
Your donation will be confidential. You will not be denied services if you choose not to donate.
STAY UP TO DATE WITH DEAF, Inc.
Follow us on our social media and website.
Any Questions? Feedback?
Please contact the front desk at
617-505-4823 or frontdesk@deafinconline.org.
DEAF, Inc. is a non-profit 501(c)(3) agency funded through government contracts, private funding and donations. This newsletter developed with support from: MA Commission for the Deaf and Hard of Hearing, City of Boston's Office of Jobs and Community Development Block Grant, Executive Office of Elder Affairs, City of Boston's Age Strong Commission, and United Way Massachusetts Bay/Merrimack Valley (in the Greater Attleboro/Taunton Region), Elder Services of Cape Cod and the Islands, Coastline Elder Services, Inc., Federal Administration for Community Living, MA COVID-19 Community Grants, USCIS Innovations in Citizenship Grant, HealthCare for All, MassHealth, Association for the Relief of Aged Women of New Bedford