REGISTER

NOW FOR THE COSA BREAKFAST!
Keynote Speaker -
Senator
Jo Comerford
Inn at Boltwood
Amherst Commons
8am
Monthly Meetings
See you at the Annual Awards Breakfast
September 20!
COSA Monthly Meetings take place at the WWII Club Banquet Room
50 Conz St.
Northampton
9 - 10:30 AM
SEND COSA NEWS:
Next
Newsletter Submission Deadline
July 29, 2019
JOIN US:
____________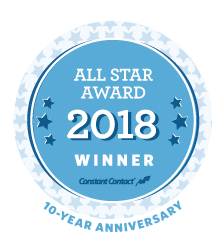 ____________
Nominate a Direct Service Employee or Volunteer
for a
COSA Award!
Introducing This Year's Awardees
We are thrilled to announce the winners of this year's awards.
Direct Service Award:
Priya Ghosh - Safe Passage
Volunteer Award:
Frank Santosus - Northampton Recovery Center
Congratulations Priya and Frank! We look forward to celebrating your accomplishments at this week's award breakfast.
~~~~~~~~~~~~~~~~~~~~~~~~~~~~~~~~~~~~~~~~~
COSA Breakfast is
This Week!
PLEASE REGISTER TODAY
Join your peers at an inspiring morning celebrating the work you do to improve the lives of Hampshire County residents.
Not only will there be a great presentation, but you will enjoy a delicious meal at the Inn at Boltwood in Amherst.
Please RSVP as soon as possible for our final count.
~~~~~~~~~~~~~~~~~~~~~~~~~~~~~~~~~~~~~~~~~
Through Her Eyes 2019 Girls Conference
Early Bird ends Oct. 5
Through Her Eyes, presented by CHD in partnership with
Cambridge College
, is a professional conference packed with best practices, practical workshops, inspirational keynotes, and high-quality networking aimed at educators, social workers, mentors, and anyone who works to improve the lives of at-risk girls and young women.
The event attracts over 500 professionals each year and engages key organizations in dialogue about how best to serve and support this vulnerable population.
The conference features 21 workshops to choose from run by notable professionals. Topics include trauma, race, juvenile justice, self esteem, gender, sexual exploitation, and disabilities.
October 25, 2019
~~~~~~~~~~~~~~~~~~~~~~~~~~~~~~~~~~~~~~~~~
Look4Help is Here!
We are continually updating Look4Help to make sure it includes accurate information.
I encourage you to go to the website, roam around the Popular Categories sections, and try out the keyword search.
What does Look4Help say about your program/agency?
Is your program/agency listed?
Does it include up-to-date info?
Is your program/agency showing up in the Popular Categories you think it should?
If you see changes that are needed, click on the "
Add/Update Listing
" tab in the main menu and fill out the form to let us know what changes are needed.
As Community Action Executive Director Clare Higgins says, "Look4Help is like a garden that we all need to tend in order for it to provide the best info."
~~~~~~~~~~~~~~~~~~~~~~~~~~~~~~~~~~~~~~~~~
Three County Homeless Youth/Young Adult Needs Assessment Report
Click here
to see the Three County (Franklin, Hampshire, Berkshire Counties) Needs Assessment Report related to youth/young adults experiencing or at-risk for homelessness.
We are now moving on to the planning stage and welcome all who are interested in participating. Please reach out to
Lisa Goldsmith
if you would like to learn more.
~~~~~~~~~~~~~~~~~~~~~~~~~~~~~~~~~~~~~~~~~
Film Screening
The film features a special interview with the world-renowned athlete and mental health advocate Michael Phelps as well as teens and parents sharing deeply personal stories about the impact of anxiety on their own lives and tips and advice from prominent experts. Anxiety disorders are the most common mental health challenges in the U.S., but there is hope because the condition is highly treatable. The showing of the film will be followed by a panel discussion including noted local mental health experts.
The event is free and open to the public and the goal is to discuss how to begin breaking the stigma of anxiety, to empower parents to recognize the warning signs, for teens seeking the help they need and for teachers to understand how to support their students. Students 10 years of age and older, parents, guardians, and community members are invited to attend.
The panelists includes:
Jacquelyn Chase, PH.D, Assistant Professor of Education at Westfield State University

Heidi Haas - LICSW

Alexa Mignano M.S, LICSW -Child Therapist and Program Manager for School-Based Mental Health, River Valley Counseling Services

Maya Staples -Author "The Letters We Never Sent"

Jenifer Urff - Director of Knowledge Dissemination , Massachusetts Association for Mental Health
The event will take place at Hatfield Elementary school. The screening begins promptly at 6 pm with the panel discussion following at 7 pm.
To arrange childcare please call, Riley at (413) 247-5641 by 2 pm on September 20, 2019
~~~~~~~~~~~~~~~~~~~~~~~~~~~~~~~~~~~~~~~~~
Amherst Survival Center Community Breakfast
September 28
We hope that you will join us on Saturday, 9/28 from 9:30-11 for our annual Community Breakfast. The ASC thrives thanks to the strength of our community. Come break bread, connect with an old friend, meet the volunteers who do your job on another day. Bring a neighbor who hasn't been to ASC. Sign up for a volunteer orientation. Get a tour. Learn about local legislative efforts to increase food security. The brief speaking program will be offered in English and Spanish.

~~~~~~~~~~~~~~~~~~~~~~~~~~~~~~~~~~~~~~~~~
This presentation will explore cybersecurity from many angles; from helping attendees determine if they have been hacked, to exploring the landscape of cyber-attacks and talking about the most common threats, to reviewing best practices and helping attendees protect their organizations, to reviewing what you should do in the event that you have been breached.
September 25, 2019 from 9:00 AM to 12:00 PM
UMass Center at Tower Square
1500 Main Street
Suite 260,
Springfield
Practical Resources for Enhancing a Culture of Diversity and Inclusion
This session will explore the depth of today's diversity and breadth of tomorrow's inclusion!
Learn new terminology, see the hidden trends, find new resources and understand how to navigate a new world of change.
It's time to have a 'new' conversation about Diversity, Change and Inclusion and get a glimpse of the 2020 trends that will affect us all!
October 22, 2019 from 9:00 AM to 3:00 PM
UMass Center at Tower Square
1500 Main Street Suite 260, Springfield
~~~~~~~~~~~~~~~~~~~~~~~~~~~~~~~~~~~~~~~~~
~~~~~~~~~~~~~~~~~~~~~~~~~~~~~~~~~~~~~~~~~
Early Childhood Mental Health Roundtable of Franklin, North Quabbin & Hampshire Counties
Along with a brief update re: the Project LAUNCH Grant application, both
Roxanne Hoke-Chandler MS
, from DPH, and a representative from the Mass Commission on LGBTQ Youth will introduce and update us on the important projects they are engaged in and what resources and happenings are available to us.
Please spread the word, come join us in welcoming them and learning about these important initiatives!
October 29

12:00 - 1:45 with Networking to 2:00

DCF Conference Room, Greenfield

~~~~~~~~~~~~~~~~~~~~~~~~~~~~~~~~~~~~~~~~~
MNN Annual Conference
October 16
Building a Better Commonwealth
The 2019 Annual Conference will take place on October, at the Sheraton Framingham Hotel & Conference Center.




The theme of this year's conference is "Building a Better Commonwealth," which captures a common aspiration of the Massachusetts nonprofit sector and those who support it. The conference will include an opening keynote session focused on that theme, with speakers throughout the day who will share their efforts to bring about a better Commonwealth for all.

MNN is pleased to announce the keynote panel for our October 16 annual conference. The panel will discuss three issues important to Massachusetts nonprofits: the 2020 Census, cliff effects, and workforce development. The panelists are:
Rachel Heller
, CEO of the Citizens' Housing and Planning Association (CHAPA);
Eva Millona
, Executive Director of the Massachusetts Immigrant and Refugee Advocacy (MIRA) Coalition; and
Jerry Rubin
, President and CEO of JVS.
~~~~~~~~~~~~~~~~~~~~~~~~~~~~~~~~~~~~~~~~~
October
First Time
Homebuyers Series
Join Valley CDC and People's Bank to hear presentations from home-buying professionals including attorneys, loan officers, realtors, home inspectors, insurance agents, and credit experts.
October 3, 10, 17 and 24 from 6-9 pm at Bang's Center
70 Boltwood Walk, Amherst
~~~~~~~~~~~~~~~~~~~~~~~~~~~~~~~~~~~~~~~~~
The impact of food insecurity

On Friday, September 27 from 1 p.m. to 4 p.m. at Greenfield Community College, an oversight hearing will be held on the impact of food insecurity and inequitable access to nutritious food on public health. Please see the attached flyer and agenda for further information.
This event is co-hosted by the Massachusetts Food Systems Caucus, Greenfield Community College, Massachusetts Farm Bureau, The Food Bank of Western Massachusetts, The Food Systems Collaborative, CISA, the Northeast Organic Farming Association, Massachusetts,

Baystate

Health, and Cooley Dickinson Health Care.
The goal of the event is to highlight the impact of food insecurity and nutrition on public health and to give legislators the opportunity to look at intersecting food securing issues through a public health lens in order to generate ideas and analysis about current and future policy initiatives and ways to positively affect the health of the people of the Commonwealth. We will be joined by panelists speaking about the work they have done to improve food systems including work around food as medicine, food deserts/food access, the Healthy Incentives Program (HIP), community supported agriculture, and school food programming.
~~~~~~~~~~~~~~~~~~~~~~~~~~~~~~~~~~~~~~~~~
Opportunities
Behavioral Health Network, Inc.
Berkshire Children & Families
CHD
Collaborative for Educational Services
Community Action Pioneer Valley
Friends of Children
Safe Passage
Trauma Institute and Child Trauma Institute
Click Here
to see all of our Job and Internship Listings
Anderson, Roger
Fitzpatrick, Pam
Klausner-Wise, Jan
Landers, Jo
Moss, Renee
Roth-Howe, Jeff
Suprenant, Linda