Cherries....






Dear Friends,
I hope you enjoy this week's fruit in the spotlight:
Cherries!!!
It has a surprising amount of health benefits which I loved and think you'll appreciate too.
Enjoy!
According to studies, tart cherries, enjoyed as either dried, frozen cherries or cherry juice, have among the highest levels of disease-fighting antioxidants, when compared to other fruits. They also contain other important nutrients such as beta carotene (this is a fancy word meaning: A vitamin that acts as an antioxidant. Vitamin A, to be exact!) and has 19 times more than blueberries or strawberries. Other important nutrients in cherries are: vitamin C, potassium, magnesium, iron and fiber.

Cherries would make a great sports snack or after sports snack!

The study also found that a cherry-enriched diet lowered total weight and body fat (especially the important "belly" fat). So, all in all, we like cherries!!!!
Check out the recipe below for a fun Cherry recipe to try out :)
Have a most wonderful week ahead!
Warmest Regards,
Daina
Daina Cutts
Office Manager
Dr Cutts Office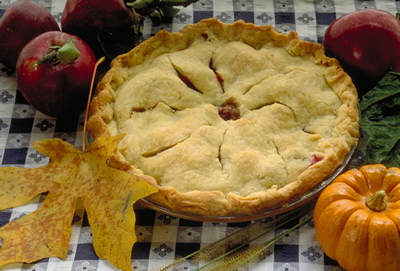 Ingredients
1 recipe pastry for a 9 inch double crust pie

4 tablespoons quick-cooking tapioca
1/8 teaspoon salt
1 cup white sugar
4 cups pitted cherries
1/4 teaspoon almond extract
1/2 teaspoon vanilla extract
1 1/2 tablespoons butter


Directions
Preheat oven to 400 degrees
Place bottom crust in piepan.
Set top crust aside, covered.


In a large mixing bowl combine tapioca, salt, sugar, cherries and extracts. Let stand 15 minutes. Turn out into bottom crust and dot with butter. Cover with top crust, flute edges and cut vents in top.
Place pie on a foil lined cookie sheet --- in case of drips!
Bake for 50 minutes in the preheated oven, until golden brown.