FOR IMMEDIATE RELEASE:
CONTACT:
Fiction Addiction

864-675-0540
info@fiction-addiction.com
Davis and Kathleen Horner to Celebrate Novel Launch at Fiction Addiction
Local author/illustrator team
Davis and Kathleen Horner
will be celebrating the launch of their novel, The Tales of the Astro Cats

(FPS, paperback, $19.95), at an in-store launch party

at Fiction Addiction on Saturday, April 21st, from 2-4pm. This event is free and open to the public, and refreshments will be served. Books can be purchased
online
, at the store, or by calling Fiction Addiction at 864-675-0540.
Behind every great scientist stands a great cat. From the patriarch, U Phat Khat of the medieval kingdom of Siam, through to the present day, this remarkable line of lynx point Siamese cats continually become entwined in the lives and careers of many of the great natural philosophers and scientists, both men and women, of the past 700 years, including Copernicus, Galileo, Newton, and Halley, up to the legendary figures of the twentieth century. Notable felines like Unity the Gravity Cat, Simon the Comet Cat, Alabaster Pericles -- famed for A Trip to the Moon -- and Perseus, also known as Schrodinger's Cat, leap from these pages and take the reader on their amazing and sometimes strange adventures.
These cats, though not lacking in intelligence or curiosity, could not have made the contributions they did without the help of a certain conical shaped hat. Called the Purple Cone by some, its origins date back to antiquity -- to Alexandria during the time of the astronomer Hypatia. This hat is handed down through generations of cats and endows its wearer with some unexpected virtues and powers.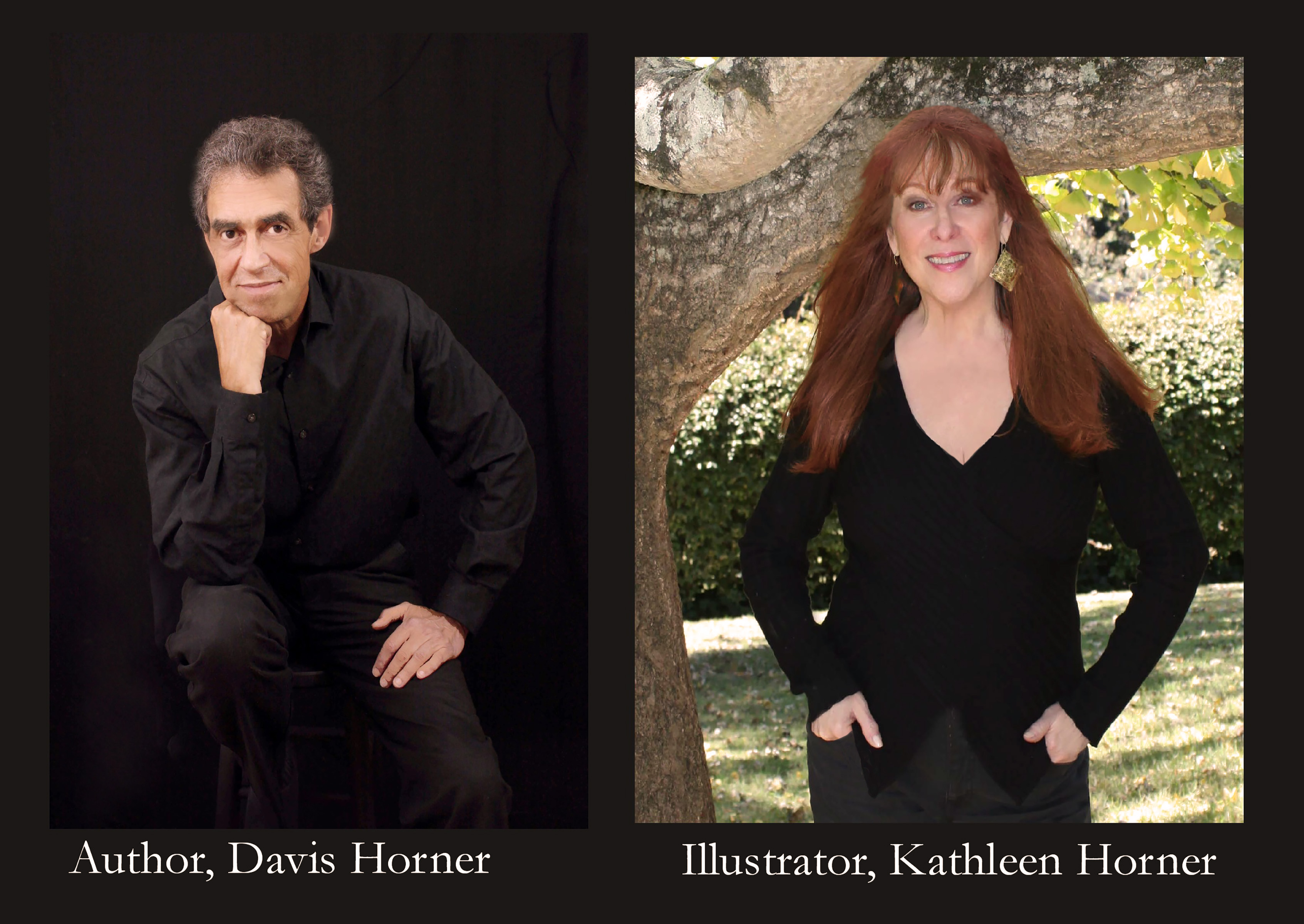 About the authors:
Davis and Kathleen Horner are both musicians and together performed for years with "Selkie Celtic Band" in the Southeastern United States. Davis continues to perform as a musician with "Selkie Celtic Band" and "The Lime Daddies Steel Drum Band". The Horners became inspired to write "The Tales of the Astro Cats" when a sweet little Point Lynx Siamese kitten arrived in their lives four years ago and swept them completely off their feet. With both Davis and Kathleen being avid astronomy appreciators it only seemed natural to give birth to the story of "The Tales of Astro Cat". Marble, the Astro Cat and Keeper of the Purple Cone, continues to inspire and support our writing and artistic endeavors in the field of astronomy with his amazing interplanetary travels and adventures.
If you cannot make the event, you can reserve a personalized copy of the author's book by contacting Fiction Addiction in advance at 864-675-0540 or at info@fiction-addiction.com.
ABOUT FICTION ADDICTION
Fiction Addiction is a local, woman-owned, independent bookstore established in 2001. The store carries a mixture of new and used fiction and nonfiction, including children's books, as well as gift items. We are located at 1175 Woods Crossing Road (in the shopping center with Fried Green Tomatoes, Jimmy John's, and Boardwalk). For more information, visit our website at http://www.fiction-addiction.com or call us at 864-675-0540.
- END -