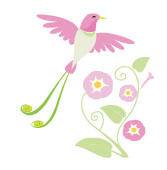 If you're a Heart-Centered, Purpose-Driven woman who wants to Burn Brightly without Burning Out, then SOAR is for YOU!Join a small group of collaborative women, just like you, who are ready to fly to new heights of Balanced Success in 2016.
The Synergy Leadership Development Group Coaching Program is designed to provide massive support, structure, encouragement, accountability, clarity, training, laughter, mindset shifts - and of course to teach you how to create balanced success.
The Mission of this Program Is to provide Exceptional Leadership Training and Professional Group Coaching, giving you the necessary tools to stay Focused, Positive, and Excited about Work and Life while promoting Highly Productive, Heart-Centered Collaboration and Balanced Success.
The 2016 SOAR Programs begin Thursday Feb 11 th (eve) or Friday, Feb 12 th (lunch)
9 SOAR Group Sessions
2nd Thursdays Feb 11th thru Oct 27th 8:00 p.m. - 9:30 p.m.
2nd Fridays Feb 12th thru Oct 28th 11:30 a.m. - 1:00 p.m.
9 SOAR Group Mastermind Calls 11:45-1 pm From the comfort of your home or office Phone # Provided upon registration..
4th Thursdays February 11th thru Oct 27th 8:00 p.m. - 9:30 p.m.
4th Fridays February 12th thru Oct 28th 11:30 a.m. - 1:00 p.m.
Curious if it's a good fit? SOAR is for you if you have more than two "yes's" on
this
survey!