| | |
| --- | --- |
| DECEMBER 2015 - In This Issue: | |
December 6 "Sacred Service" by Ernest Bloch
Community Church Choir, Glenn Mehrbach, Director
Continuing with the exploration of Jewish culture, on
December 6
at both services your choir will perform of Ernest Bloch's "Sacred Service," accompanied by a 14 piece chamber orchestra. Josh Socolar will sing the part of the Cantor for this highly emotional work. Written in 1934, and based on a Sabbath morning service, the music runs the gamut from sublime to soaring, meditative to majestic. We are very excited to bring the powerful piece to life at the Community Church.
December 13 "Children's Holiday Pageant"
Glenn Mehrbach, Director
You never know what's in store for this service, but it's always a fun experience for participants and congregation alike. With original story and songs by music director Glenn Mehrbach, and input and story ideas from the children of the church, each pageant is a unique take on the season, crafted specifically for the participants. Sign-ups start this
Sunday, November 22
, with rehearsals beginning the first week in December.
December 20 "Re-enchantment"
Rev. Thom Belote, preaching
Some people approach the holiday season as a wondrous and enchanted season. For others, the magic is gone and December leaves us feeling disillusioned. This morning, Thom will draw from poetry, philosophy, and theology to explore alternatives to cynicism.
December 24 Two Christmas Eve Candlelight Services
Rev. Thom Belote, preaching
5:00 p.m. Multigenerational Service: All ages are invited to a lively celebration of Christmas Eve with stories and singing of seasonal hymns. It's a joyful occasion ending with "Silent Night" by candlelight.
10:00 p.m. Candlelight Service: This late evening service is somewhat quieter than the first, with more time for contemplation, but like the first service ends with the singing of Silent Night and the lighting of our candles
together.

December 27 "People of the Book"
charlie kast, preaching
One service only, 10:30 a.m.
Muslims, Jews, and Christians in Islamic theology are all people of the same scriptures.



Sunday 11/29 Holiday Bazaar during coffee hour after each service

Saturday 12/5 Greening of the Church (4pm) & Chili Dinner (6:00 p.m.)


Sunday 12/6 Special Choral Service featuring Ernest Bloch's "Sacred Service" (9:15 a.m. & 11:00 a.m.)


Thursday 12/10 Grinch Night & Community Dinner (6:00 p.m.)


Sunday 12/13 Multigenerational Holiday Pageant (9:15 a.m. & 11:00 a.m.)


Sunday 12/20 "Re-enchantment" Service by Rev. Thom (9:15 & 11:00 a.m.)
Meet & Greet the Staff with goodies at coffee hour


Thursday 12/24 Multigenerational Christmas Eve Service (5:00 p.m.)

Candlelight Christmas Eve Service (10:00 p.m.)


S
unday 12/27
"People of the Book" by rev. charlie kast (10:30 only)
Sunday 1/3
De-Greening of the Church (12:00 p.m.)
following single service at 10:30
Note: Church Office is closed Nov. 26 & 27, Dec. 28, 29 & Jan. 1
Message from the Minister
As I sit down to write December's newsletter column it is a few days after the terrorist attacks in Paris. North Carolina Governor Pat McCrory has joined a majority of governors in opposing letting Syrian refugees come to the United States. Right-wing talk radio is alive with calls to shutter mosques, deport Muslims, and indiscriminately bomb the Middle East. Fundamentalism, we're reminded, knows no color or faith or geography.
My colleague Rev. Jake Morrill recently shared the results of a poll of American college students taken in December, 1938. Students were asked whether the United States should accept Jewish refugees from Europe who were fleeing Nazi Germany. More than two-thirds - 68% - said that the United States should close its borders to Jewish refugees.
In December we'll join Christians around the world in retelling the story of a poor, vulnerable family forced to travel far from home. The woman is expecting a child. The innkeeper will close his door to them and tell them there's no room. The only shelter they'll find is in a stable. My colleague writes, "

Anyone blocking entry to poor terrorized families might have a lit tree, might still get some presents, and drink their share of egg-nog, but there's no way, with a heart wired shut against the least of these, against the child in the manger, that a person could possibly celebrate Christmas.

"
May there be room in our inn. And may there be room in our hearts.

"BLUE HOLIDAYS" COURSE
WITH REV. THOM


Thursdays, December 3, 10 & 17 7:00 p.m. Check the

SEA page

on the website for more information

Sunday, February 14, 2016

See the article under "Children & Youth", contact

Marion Hirsch

for more information.

UPCOMING MUSICAL AND THEATRICAL EVENTS


On

December 6

at both services your choir will perform of Ernest Bloch's "Sacred Service," accompanied by a 14 piece chamber orchestra. Josh Socolar will sing the part of the Cantor for this highly emotional work. Written in 1934, and based on a Sabbath morning service, the music runs the gamut from sublime to soaring, from meditative to majestic. We are very excited to bring the powerful piece to life at the Community Church.




F

inally, it's time to start thinking about the annual Children's Pageant, this year held on

December 13

. You never know what's in store for this service, but it's always a fun experience for participants and congregation alike. Sign-ups will start on the

Sunday

before Thanksgiving, with rehearsals beginning the first week in December.
TIS THE SEASON FOR GREENING

If you haven't marked your calendars yet, do pla
n on attending the Greening of the Church on December 5th. We'll hang garlands, festoon trees and make wreaths from 4 p.m. to 6 p.m. We'll also assemble baskets of donated items for women and families at the IFC's "HomeStart Center". (Items needed are listed in the Commons.) There will be child care for smaller fry, while older kids can help with the Greening or work on crafts.
Then comes our traditional chili, cornbread and salad supper from 6 to 8 p.m. Choose which one you want to bring and we'll feast together. We'll end with a sing-a-long of holiday favorites. If you can, please bring greens for wreath making. You may also bring items for the baskets on December 5th.
Let's kick off this joyous season as a church family.
MUSICAL NOTES FROM GLENN MEHRBACH, MUSIC DIRECTOR

If you've been thinking about becoming involved in the music program at the Community Church, now's a great time to turn those thoughts into reality. Whether you'd like to get involved right away to help create music for the Holiday services, and want to wait until January to start the new year with a new adventure, you are welcome here. Singers and instrumentalists are always needed for any of our 4 choirs (Children's Youth, Community Church Singers and Community Church Choir), to play in the periodic house band, or to provide special music of all varieties for services. Please contact music director
Glenn Mehrbach
with any questions. Help us make a joyful noise at the Community Church!


January 9 through February 28
a show by Eng Pua: "Far and Near" featuring watercolor paintings inspired by Singapore, Cambodia, Malaysia and Burma and by local waterscapes including Jordan Lake, Morgan Creek, University Lake, and New Hope Creek.
Eng Pua creates detailed and realistic renditions of landscape, waterscape, and cityscape of local and faraway places, using light, shadow, color and strong design to produce an immediacy of experience.
Born in Singapore, he moved to North Carolina in 1985. He was trained as a scientist and worked as a software professional before retiring to paint full time. He is a member of several watercolor societies and is on the board of the Watercolor Society of North Carolina.
The Grinch is coming to town! Please join us
Thursday, December 10
for All Church Dinner from
6:00-7:00
. Dinner will be followed by Scott Provan's wonderful reading of "How the Grinch Stole Christmas" in costume as the Grinch, accompanied on piano by Glenn Mehrbach. A main dish and dessert (with vegan, vegetarian, and gluten-free options) are provided for $3/person. Please bring a side (vegetable, salad, bread, etc.) to share. RSVP by
3 p.m.
on Tuesday
the 8th
by
clicking here
. This is popular event is fun for all ages. The reading of Dr. Suess' "How the Grinch Stole Christmas" begins at
7:00
and lasts for about 20 minutes.
SPECIAL PAL BREAKFAST IS COMING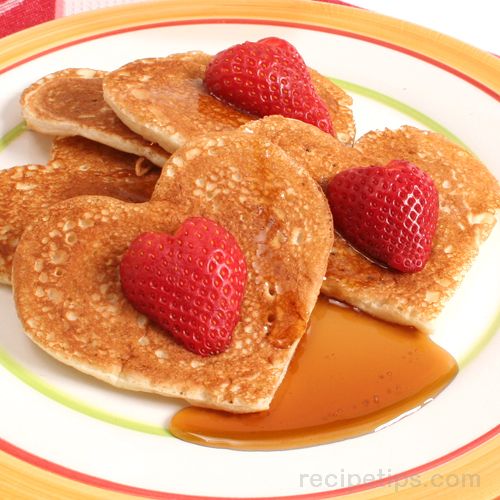 The annual Special Pal Breakfast is coming up! The Breakfast is a great way for adults in the church to get to know a child in the church and make a new friend. This is an inter-generational event for children (ages 5-11) and adults in the church.
The Special Pal Breakfast is a Valentine tradition at the Community Church in which a child and an adult get to know each other. Adults receive the name of a child in January. They contact the parents of the child first, then they call and correspond with their new young friend for several weeks in a structured and easy way. Then they meet that child for a festive group breakfast at church for conversation and games. The Breakfast is
Sunday
,
February 14th at 10:15 am
, between the services in the Community Building. The deadline for adults to sign up for the Special Pal Program is
Sunday January 24, 2016
. If you have a child aged 5-11 (K-5th grade) who would like to participate in the Breakfast, the deadline for children signing up is
January 17, 2016
. There will be sign ups after the services in January. You also can sign up by contacting Marion Hirsch at
hirsch.marion@gmail.com
.
STP - DECEMBER 6:
NC COMMISSION OF INQUIRY ON TORTURE

In keeping with United Nations Human Rights Day on December 10, we can help
the NC Commission of Inquiry on Torture (NC CIT) become a significant force for accountability and justice in North Carolina.
After more than 10 years of championing transparency from officials at the county, state, and federal levels to conduct a full, impartial investigation of the torture-linked flights from the CIA-affiliated company, Aero Contractors, Ltd, located in Smithfield, NC, NC Stop Torture Now has launched
NC CIT
with two part-time staff.
The Charles M Jones Peace and Justice Committee anticipates generous donations from the congregation will help support this North Carolina organization in its important justice work to establish and operate this Commission.
STP - DECEMBER 20: CIRCLES CHATHAM
Having been operational for three years, Circles Chatham is an organization that is continually looking for the best ways to alleviate poverty in Chatham County.

Their approach is grounded in research that suggests low-income families must have strong social capital and connections within their communities

to improve their economic situation.

They strive to do this by promoting empowerment and community engagement:

the empowerment aspect is a holistic approach to help lift individuals to realize their potential and take beneficial actions in their own lives; community engagement is bringing people together from across socio-economic and racial backgrounds to identify and confront low-income issues. Matching people from middle- and upper-income with those from lower-income to form individual "circles", this organization opens up lines of communication and gains a greater understanding of the barriers to moving out of poverty that families face. Your gift will be used to help train Circle Leaders and fund youth enrichment programs.


STP - DECEMBER 24: MINISTER'S DISCRETIONARY FUND/BENEVOLENCE FUND

The Minister's Discretionary Fund and the Benevolence Fund exist to provide financial support to those within and beyond our church community who are in need of financial assistance. Thank you for your generous support.
STANDING ON THE SIDE OF LOVE
The Standing on the Side of Love Ministry Team is here to help you make love real in in the world through community activism. Our Task Forces organize specific projects to bring a visible Unitarian Universalist presence into the public square. Sometimes these are annual events, but now and then we mobilize a rapid response to bear witness to the power of love. Standing on the Side of Love is a widespread UU movement; we are recognized all over the country when we show up in our bright yellow shirts with the "love logo."
We are just now getting this year's task forces up and running, and we invite you to consider joining one of them. Please contact a Task Force leader for more information, visit our page on the church website, or look for the Love Table at coffee hour in

December

to learn more.
ECO'S ENVIRONMENTAL CORNER
First Sunday Recyclables
Dec. 6: Recycle your holiday lights

(working or not). Also, batteries

(AAA - D, button, rechargeable),

corks, plastic pencils, pens, and markers.
Want to make your holidays greener?
ECO has a tip sheet for ideas on reducing your holiday footprint, available on the church website.
The UN
Climate
Change
Conference
will take place in
Paris
from November 30 to December 11.
People everywhere will be calling for climate justice and an end to carbon emissions. Click here for more information and to sign a petition.
"CARING FOR OUR WATER"
is the November/December focus of ECO's theme "HELP BRING NATURE BACK HOME." ECO has seven practical steps you can take to conserve water and keep it safe from pollution, available at
ECO website
. Also, ECO has the DVD FLOW, about the privatization of water, available to lend. Email ECO@c3huu.org if you would like to borrow it.
SPIRITUAL EXPLORATIONS FOR ADULTS (SEA)

Join us at
SEA
in December for Rev. Thom Belote's course "Blue Holidays" Gathering. This class, which will be held
December 3
, 10, and 17 from
7 until 8:30 p.m.
, will offer supportive sharing, grief work, learning, and ritual to provide a safe and healing space for those who experience grief over the Holidays.
Mark your calendars for January when SEA will present a film supporting Transgender individuals (
January 7
), the course "The Righteous Mind" (
January 14
, 21, 28, and
February 4
) and Karen Jessee's course "The Holy Longing" (
January 21
, 28,
February 4
, 11). For more information or to register, please visit our table following services during coffee hour.
On Saturday, December 19, at 10:30 in the Kirby Room, Marya Ilgen-Lieth will lead our discussion of God is Not One: The Eight Rival Religions that Run the World, by Stephen Prothero. An important book about how religions differ in their views of life's central "problems" and their "solutions." Written with wit and humor as well as wisdom.



In January we turn to social justice, discussing Ta-Nehisi Coates' Between the World and Me. The book explores what it means to be a black male in America today, in a father's letters to his teenage son.
Check our page on the church's website to see nine months of reads linked to our UU principles, and join us to talk about those which most interest you.
COMMITTEES AND MINISTRIES

The Sanctuary for Dialogue team had its first Dialogue event on Friday, November 6, on the topic of personal conviction vs. public duty. Peter Bird, Laura Gilliom and Steve Warshaw, were trained as dialogue facilitators with support from the church endowment at a Public Conversations Project workshop in Boston. They returned excited about the potential of the Dialogue approach to create a safe, inclusive place where people with conflicting views can have thoughtful, respectful conversations. They started "small" with 14 invited Community Church participants on the 6th. Opportunities to participate in future dialogues involving more congregation members are projected for February and April and will be publicized to the congregation. Ten members of the congregation have been working on this project for over a year and will continue to develop the Sanctuary for Dialogue as a church and community resource. Contact: Steve Warshaw, warshawsj@gmail.com.
Do you love flowers?
The Flower Committee has different ways you can contribute flowers for Sunday services. We invite you to choose one Sunday this year to honor a loved one's birthday, anniversary, graduation, or other special remembrance with flowers. You can sign up in the Flower Notebook in the Commons, choosing either to bring your own arrangement or to reimburse the church and our Flower Committee will bring an arrangement for you. We also need two people to join the Flower Committee--one person to bring flowers regularly once a month and another to serve as a substitute a few times throughout the year. It's a great way to participate in the life of the church and share your floral creativity. If interested, please contact Sally Freeman or Susie Hafer.
Congregational Outreach Calls: With special thanks to 30 volunteers helping the Membership Team last month, we called all 438 members and associates for conversations about their church connections. We had a generous 7
5
% response rate! Not only will the findings be valuable for future planning, but the calls themselves were friendly connections. We gathered many insights which will merit serious time to synthesize and share. Membership Director Rachel Rose has followed up on all requests to date for connection contacts with various church activities. If you missed your call or would like further follow up connection, please feel free to
contact Rachel
or call
919-942-2050
.