| | |
| --- | --- |
| DECEMBER 2016 - In This Issue: | |
TWO-SERVICE SCHEDULE 9:15 & 11:00


(exceptions noted below)
December 4
"Disobeying Herod" Rev. Thom Belote, preaching
Matthew's Gospel begins with the story of wise men refusing to do the bidding of King Herod. As we enter into the Advent season we will give explore the contemporary significance of this timeless story.
December 11
Children's Pageant
We will present our annual "Children's Holiday Pageant," featuring the children and youth of the church. This year's yet-untitled pageant will explore the very different Nativity stories in the Gospels of Luke and Matthew, using the approach of the hit musical "Hamilton."
December 18
"A Ceremony of Carols" Choir Sunday
The Community Church Choir will present Benjamin Britten's "A Ceremony of Carols," in a special arrangement for mixed choir, accompanied by Winifred Garrett on harp. This beloved piece, written in 1942 and based on poems about the the events surrounding the Nativity from the 14th-16th centuries, is by turns deeply moving, thrilling, challenging and transcendent.
December 24 5:00 & 10:00
Join us on Christmas Eve for two worship services. The
5:00
service is multi-generational and shaped for a younger audience. The
10:00
service will have more of a peaceful feel. Both services will feature a story by Andre Trocme as well as traditional readings, favorite carols, and Silent Night by Candlelight
Christmas Day Sharing Service
Rev. Thom will open the church on Christmas Day for all who wish for a time of meditation and community. Plans for the service are still developing but those who come are welcome to bring a brief prayer, poem, or reading about the season to add to the service.
"Renewed to Life" Rev. Thom Belote, preaching
On the first day of the New Year we will gather as a resilient, committed, and alive faith community. Amidst forces of destruction we are called not to be the walking dead, but to be renewed to life with the power of transforming love and beloved community.

Saturday 12/3
Greening of the Church (4:30pm) & Chili Dinner (5:30 p.m.)
After 2nd Service, Congregational Meeting
Thursday 12/8
Grinch Night & Community Dinner (6:00 p.m.)
Multi-generational Holiday Pageant (9:15 a.m. & 11:00 a.m.)
Music Sunday (9:15 & 11:00 a.m.)
Multi-generational Christmas Eve Service (5:00 p.m.)
Candlelight Christmas Eve Service (10:00 p.m.)
Sunday 12/25
Christmas Day Service (11:00 only)
Sunday 1/1

De-Greening of the Church


following single service at 11:00

(12:00 p.m.)
CONGREGATIONAL MEETING DEC. 4

Congregational Meeting in the Sanctuary

December 4 at 12:00 p.m.



A Congregational Meeting is scheduled for this Sunday to vote on two items presented by the Board of Trustees.

The first is to affirm the updated Strategic Plan and the second is to affirm the "Vision" option on how the church can best expand to meet its space needs.

For the past six weeks, information has been available on our website, at the Our Space, Our Future table in the Jones Building following Sunday services and at two informational meetings. Paige Smith
and Cathy Cole
served as co-chairs of the Space Reassessment Task Force during this past year.

If you have questions or need further clarification on the "Vision" option prior to the Congregational Meeting, please email them.

Members attending the Congregational Meeting will be checked in between the two services.

If you are planning to come to the second service, please arrive a few minutes early and check in so that we may establish a quorum.

If you are unable to attend the meeting, proxy forms are available and you may ask another member to be your proxy.

Associate members are welcome to attend, but may not vote.

Childcare will be provided.



CHURCH GREENING & CHILI SUPPER


Saturday, December 3. Greening starts at 4:30, supper at 5:30. (See article below.)

Congregational Meeting in the Sanctuary

, Sunday, December 4, 2016,

(Immediately following the second service.)

Grinch Night and Community Dinner, Thursday December 8, 6-7 p.m.

RSVP here

.

Celebrate the New Year on the

Outer Banks with Outdoor Connections,

January 13-15

. Cheap ocean front rooms, priceless encounters with Tundra Swans, Snow Geese and a bewildering variety of waterfowl, unwildered by your expert guides. Pretty good food, mighty good company,delightfully uncrowded beaches. RSVP:

chandler-dorfman@mindspring.com

MUSICAL NOTES FROM GLENN MEHRBACH




December is loaded with many opportunities to both listen to, watch, and experience music and pageantry at the Community Church.

On

December 4

our Community Church Choir will be singing 2 pieces related to the start of the Christmas season. The full choir will sing "O Come, O Come Emanuel" in a special arrangement which separates the choir into 3 smaller choirs, and the women of the choir will sing "Magnificat," originally composed to be sung in a labyrinth, where the choir expands and augments a solo vocal line with sustained tones, creating the effect of singing in a very large and reverberant cathedral.

On

December 11

we will present our annual "Children's Holiday Pageant," featuring the children and youth of the church. This year's yet-untitled pageant will explore the very different Nativity stories in the Gospels of Luke and Matthew, using the approach of the hit musical "Hamilton." Information about the pageant, including a character list and a form to sign up, can be found

here

.

On

December 18

the Community Church Choir will present Benjamin Britten's "A Ceremony of Carols," in a special arrangement for mixed choir, accompanied by Winifred Garrett on harp. This beloved piece, written in 1942 and based on poems about the the events surrounding the Nativity from the 14th-16th centuries, is by turns deeply moving, thrilling, challenging and transcendent.

Lastly (and this is where the whole congregation comes in), as part of the

5 p.m.

Christmas Eve Family Service on Saturday, December 24, I would like to present "Navidad Nuestra" by Ariel Ramirez, described as "a folk drama of the Nativity based on the rhythms and traditions of Hispanic America." The music is delightful and easily learned, and there are parts for everyone. Whether you are part of a choir or not, and whether you are very young or "young at heart," I know you will find great joy in helping to bring this short (14 minutes) 6 movement piece to life. If you're interested in participating, you can sign up

here

. Rehearsals will be based on the availability of the participants, with no more than 3 rehearsals within a week or so of the service.

See you in church!
CHURCH GREENING - IT'S TIME!
Time to celebrate the Season of Light, the Winter Solstice, Human Rights Day, Buddha's Enlightenment, Hanukkah and Christmas with the annual Greening of the Church. The Greening will be on Saturday, December 3. We'll hang garlands and lights, decorate trees and make wreaths from 4:30 until 5:30.
We'll also be assembling gift bags and bags full of items donated to the women and children at the IFC's HomeStart facility. The chili, cornbread, salad supper follows at 5:30 and at 6:00 the UUkes will lead us in a sing-a-long. Bring some greens for wreath making if you can, and labeled garden cutters and scissors.
You may bring your donations for HomeStart on the night of the Greening also.
There will be child care, and crafts
for the older kids. bring the family!
The Grinch is coming to town! Please join us
Thursday, December 8
for All Church Dinner from
6:00-7:00
p.m. Dinner will be followed by Scott Provan's wonderful reading of "How the Grinch Stole Christmas," then a Holiday Carol Sing at 7:20 led by Danny Gotham. Dinner will be vegan/vegetarian pasta and a delicious vegan dessert for $3 per person. Please bring a side dish to share. RSVP
here
. This is popular event is fun for all ages. The reading of Dr. Suess' "How the Grinch Stole Christmas" begins at
7:00
and lasts for about 20 minutes.
STP - DECEMBER 4:
NC COMMISSION OF INQUIRY ON TORTURE
In keeping with United Nations Human Rights Day on December 10, we can help
the NC Commission of Inquiry on Torture (NCCIT
)
become a significant force for accountability and justice in North Carolina.


NCCIT received a $70,000 grant from George Soros' Open Society Foundations along with the challenge to raise by itself, before the end of 2016, $25,000 that OSF would match. Not only is NCCIT seeking contributions to meet this goal, it is requesting religious organizations, local elected bodies, and non-profit organizations to endorse a resolution in support of its addressing "North Carolina's role in secret detention and torture" and crafting a "model of accountability that can inspire similar efforts elsewhere."
The Charles M Jones Peace and Justice Committee anticipates generous donations from the congregation will help support this North Carolina organization in its important justice work to establish and operate this Commission.
For more than 35 years, Planned Parenthood has been serving the residents of Orange and Durham Counties with compassionate, nonjudgmental care including preventive services like birth control, cancer screenings, and sexual health education. Planned Parenthood is the largest provider of comprehensive sex education in our communities and this is what the December 11 Share the Plate will support. Planned Parenthood affiliates reach 1.5 million young people and parents with sex education programs run by professional educators and youth peer educators annually.
Educational programs in Chapel Hill/Durham include:
Becoming a Responsible Teen - an HIV risk reduction curriculum for high school boys and girls.
HIP Teens - a sexual risk reduction intervention for adolescent girls.
Smart Girls - specifically designed for middle-school girls to prevent pregnancy by teaching skills that result in positive life choices.
Please give generously to assure these programs can continue.
STP - DECEMBER 24:
MINISTER'S DISCRETIONARY FUND


The Minister's Discretionary Fund and the Benevolence Fund exist to provide financial support to those within and beyond our church community who are in need of financial assistance. Thank you for your generous support.
Ninety-six (96) families will enjoy a nutritious Thanksgiving meal because of the generous STP collection of $2407. Community Service Ministry thanks you for opening your heart and sharing your bounty with individuals, children and families in our community. The Holiday Meals Share the Plate collection a shining example of our congregation's generosity.



El Centro Hispano and Center for Education & Leadership Benefits from Share the Plate

Many thanks for the continued financial support from Community Church of Chapel Hill.

Your donation of $1444.00 will go far toward improving the lives of members of the Latino community in our area through education, health services, employment and many other services offered by our agency.
ECO'S ENVIRONMENTAL CORNER
First Sunday Recyclables
(at the ECO table during coffee hour)
December 4:
Recycle your holiday lights

(working or not). Also, batteries
(AAA - D, button, rechargeable),

natural and synthetic corks, plastic pencils, pens, and markers.
Learn about the Standing Rock fight against the Dakota Access Pipeline. John Wagner, a Chatham resident, spent 4 days at Standing Rock this fall. He will give a presentation on his visit to South Dakota for the December Balance and Accuracy in Journalism program, cosponsored by ECO and the Peace and Justice Committee, at the Community Church at

7:30

,

Wednesday, December 14

, in the sanctuary.
Show your love for Mother Earth over the holidays. Check out the ECO tips for a greener holiday
here
.
Last year, ECO was asked to work toward a transportation plan for the church. It began with parking. Data from fifteen Sundays indicate: too few parking spaces for some
single and second services
, and more members with mobility issues than designated spaces. ECO worked on three approaches, all become effective in January. [history and details
at c3huu.org/eco-transportation
or contact
eco@c3huu.org
]
Mobility Spaces:
Multi-group representatives recommended all spaces in the front circle and paved back lot be designated for members with handicapped placards and more pronounced mobility issues.
Carpooling Map:
To make carpooling easier, we've created an interactive map of church members/associates. Like the direct
ory, in
formation is not public and members may opt out (by emailing or visiting ECO table). Users must request the link and be verified.
Reserved Parking:
Some able-bodied volunteers are needed to use alternative parking year-round. If you qualify, you
'
ll have a nearby space reserved in your name!
SPIRITUAL EXPLORATION FOR ADULTS

Join us at
SEA
in December for the following Thursday evening courses. On
December 1 and 8
from
6:30 until 8 pm
Lisa Lackmann will lead a discussion on Pema Chodron's book "
When Things Fall Apart- Heart Advice for Difficult Times
." This book is drawn from traditional Buddhist wisdom and explores the opportunity for happiness that is within our reach. Additionally, on
December 8 and 15
from
7 until 9 pm
, Paige Smith and Joe Swain will lead a discussion of Joshua Hammer's book "
The Badass Librarians of Timbuktu
" which involves a group of librarians pulling off a heist to save centuries old Arabic texts. To register for these courses, please visit the SEA table after service.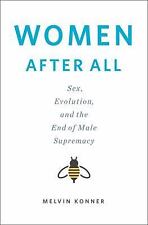 We will not meet in December. In January, Ed Steffes will be leading our discussion of Melvin Konner's
Women After All: Sex, Evolution, and the End of Male Supremacy
.
Please see our 2017 calendar on the church's website, and and join us whenever a book interests you. We meet in the Kirby Room at

10:30

on the third Saturday of each month. Our discussions are interesting and thought-provoking.
WOMENCIRCLE will hold its annual planning meeting on

Friday, December 2

in the Straley Room from 9:30 - 11:30 a.m.

Last year we had a wonderful turnout and ended the meeting with plans for WomenCircle gatherings each month (with volunteer coordinators as well)!

We are inviting, active, occasional or WomenCircle "wanna be's" to bring their energy and ideas to the meeting.

If you can't attend, but have a wonderful suggestion, please contact Joann Haggerty
.
Instead of meeting in December, we will tour the
SECU Jim & Betsy Bryan Hospice Home of UNC Health Care in Chatham County on December 7. Those interested in carpooling from the Community Church should meet there at 2 pm. We will meet our tour guide at Bojangles (40 Russet Run, Pittsboro, 27312) at 2:30 pm.
Let Susan Blanchard know
if you are planning to attend so that we can be sure that no one is left behind at either location. We will resume regular meetings on Wednesday, January 4th, 2-4 pm in the Commons area. Keep knitting and crocheting since it
takes 18 blocks (7" x 9" made from washable acrylic, #4 worsted weight yarn) to make each shawl! Patterns can be found at the website for Eno River UU Fellowship's Clicking for a Cause
. You can donate finished blocks at our table on December 18.
COMMITTEES AND MINISTRIES

Our intrepid band cleared more brush from the hill behind the sanctuary and elsewhere around the grounds, changed HVAC filters, light bulbs and continued to improve the existing outdoor lighting. We then adjourned to The Loop for some lunch and fellowship. Please consider joining us for our December WorkPARTY on Monday 12/5 for our next get together to putter around our church together. Newcomers welcome! Email Brad if you want to join the email list (see below).


We in B&G are getting very excited about the possible renovation and construction in our future! Please consider participating in informational meetings, come vote at congregational meetings and ask Brad or anyone else on the Capital project teams if you have any questions.


Please remember, YOUR JOB is to email
maintenance@c3huu.org
or catch Brad at church whenever you see something amiss. We all appreciate the results!
The holidays are upon us!

If you or loved ones are already experiencing high stress due to the changes/worries in our world, it is all the more important to be proactive in our care.
1. Plan ahead. Talk with family members about what is most important.
Set reasonable expectations for gifts, spending, socializing, cooking, entertaining.
Set aside planned times as a family to be "screen free" to play a game, read, nap, take a walk.
Say "No" to some things. Don't overextend.
Plan to volunteer as a family if possible.
2. Stick to normal routines where possible Get enough sleep and exercise
Balance enjoying special treats and eating well
Balance time caring for yourself: a massage, quiet cup of tea, time with a supportive other, listen to music)
Be mindful/notice the little things that bring you joy and peace and let your mind rest there for a moment