December 2018 | vol. i, #4
_________________________________________________________________

_________________________________________________________________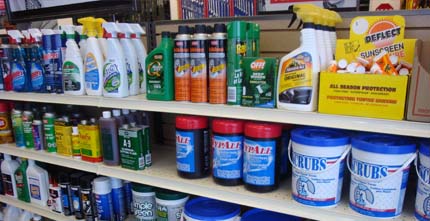 KEEP YOUR INDUSTRIAL SALES STRONG: STOCK THE RIGHT PRODUCTS
Are you a supplier to the factories, institutions and government buildings in your community? If you're not, you could be leaving money on the table. These maintenance, repair and operations customers, or MRO for short, include anyone responsible for the day-to-day upkeep of a small business or factory, an office building, a multi-unit residence or even a public building like a school or hospital. And it's a good hedge against downturns in the housing market.

These facilities have a steady appetite for a wide variety of products, like lighting and plumbing supplies, HVAC parts, paint and materials for ongoing repairs, cleaning and janitorial supplies, as well as things like filters, lubricants and safety products.

Langley, B.C.-based PacWest Systems Supply specializes in supplying large residential and commercial builders with bulk loads of materials like drywall, steel studs, insulation and acoustic tile. While big-ticket supply contracts are PacWest's bread and butter, Specialty Products Manager Neil Hisoaka calls MRO "an important adjunct to our core business."

Hisoaka says PacWest supplies building materials for rebuilds and touch-up work for school boards and health centres as well as the University of British Columbia and Simon Fraser University. "We also have property managers from downtown buildings coming to us for materials and insurance companies doing fire and flood damage and accident repairs to properties," Hisoaka says. "The MRO market provides a steady revenue stream that isn't as vulnerable to shifts in the overall economy as construction can be."

And while the price has to be competitive, things like being consistent about inventory and stocking specialty products are just as important for MRO customers, Hisoaka explains.
_________________________________________________________________
_________________________________________________________________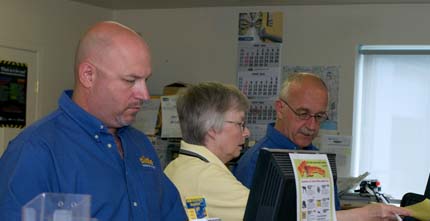 HOW TO STAY ON THE LOOKOUT FOR YOUR NEXT GOOD HIRE

Every time Brent Perry walks into someone else's establishment, he's got one eye open for workers who stand out. He finds the current job market so tight that he is always on the lookout for his next good hire.

His ongoing scouting for new talent is definitely not restricted to competitors—or even to retailers. "Whenever I go into a store or a restaurant, I watch how employees are working, to see how they conduct themselves," says Perry, who is president of Alf Curtis Home Improvements, with three stores in Central Ontario. "Do they display initiative, do they need direction?"

He goes to the same Tim Hortons every morning for his coffee. Over several weeks, one individual caught his eye. "I'd go in every morning and kept seeing the same guy there, who was always working hard, moving from one task to another without being supervised," Perry recalls. One morning, the young man was working the drive-through and Perry handed him his business card as he picked up his breakfast order. "Give me a call about a job," he told the young man.

The young man did take a job at Alf Curtis, and quickly proved himself. "He's got drive, he's responsible. He's reliable. He's turned out to be one of my best hires in a long time."
_________________________________________________________________
_________________________________________________________________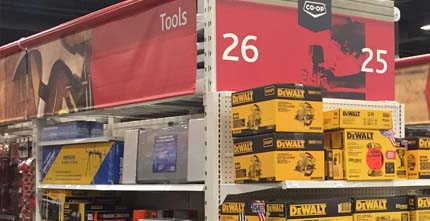 BRICKS AND MORTAR OUTSELL AMAZON WHEN IT COMES TO POWER TOOLS
Traditional dealers in the U.S. still garner the majority of consumer spending on power tools, despite the growth of online retailing.

Recent TraQline survey data from research firm The Stevenson Co. shows that 81% of consumer power tool purchases happen in physical stores. The three U.S. retailers that draw the most consumer spending in the category are Home Depot, Lowe's and Sears.

According to the study, nearly a quarter of the U.S. customers polled decide where to buy their circular saws, cordless drills and other similar products based on where they happen to be shopping for other items already. The results revealed that two-thirds of power tool shoppers are men shopping by themselves. Almost two-thirds of consumers make their final power tool purchasing decision based on price.
_________________________________________________________________