(From left to right: Church of God of Prophecy General Overseer Sam Clements; Foursquare President Glenn Burris, Jr.)


Foursquare President Glenn Burris, Jr. and Church of God of Prophecy General Overseer Sam Clements announced preparing for their next season. Rev. Randy Remington was elected president of Foursquare last May and will assume the presidency September 1, 2020. He will spend the year transitioning from pastoring his church in Oregon and shadowing Rev. Burris at several district meetings.
Pentecostal Church of God announced One Mission - One Movement. Our Centennial Celebration may have concluded, but our commitment to write a new chapter for a PCG 2.0 is just beginning. It begins NOW, and it begins with US! Read more.


| | |
| --- | --- |
| | |
| Magic Johnson, Bishop Charles E. Blake, and Los Angeles County Supervisor Mark Ridley at an event for victims of Hurricane Harvey. | |
COGIC: Magic Johnson Leaves NBA Post to Serve His Community, Church. "I wanted to get more involved with my church and working with Bishop Blake...I share his vision and want to just work with him and for him to see how we can improve the community." - Earvin "Magic" Johnson Read more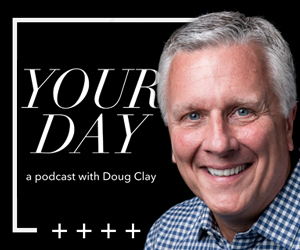 AG General Superintendent Doug Clay launches podcast showcasing leaders and work within the Assemblies of God USA. He shares stories of encouragement, visionary leadership and Kingdom accomplishments from leaders who are part of the Assemblies of God.

NHCLC, ORU Partner to Reach and Equip Next Generation of Hispanic Evangelicals. The National Hispanic Christian Leadership Conference (NHCLC) has announced a new partnership with Oral Roberts University (ORU) to reach the next generation of Hispanic evangelicals and equip them to lead in both ministry and the public square. Read more.

IPHC Celebrates a Century of Faithfulness. On Thursday, October 17, 2019, people gathered from around the nation to celebrate 100 years of the Lord's faithfulness to a small town nestled in Northeast Georgia. Read more.
Dr. Kerry Wood reports a new wind of the Spirit is blowing at Lifestyle Christianity University (LCU). After a series of meetings with prophetic voice, David Wagner, the entire student body of LCU humbled themselves to receive the Lord's words to them.
A new passion for prayer has been ignited. Students are meeting every morning at 7:30 to pray before classes, and more than 1/4 of the 400-member student body gather weekly to pray for the nations, evangelism, and a new move of God. Numerous class schedules have been preempted by moves of prayer.
Dr. Wood, member of PCCNA (author of Gifts of the Spirit For a New Generation, The Abba Trilogy, and Foundations of Sonship), has taken a new role as Director of Lifestyle Christianity University. LCU is a ministry of Evangelist Todd White, located in the Dallas/Fort Worth metroplex.
You're Invited to a Free Webinar