DRAGON WEEKLY
Need to Know? Quick Links:

**Please note: This is a long edition of the Weekly Blast - for best viewing, please open in a separate browser. Thank you!
Week-at-a-Glance



Friday, April 1

Board of Directors Election Applications Due-5PM




Monday, April 4-Friday, April 8




Monday, April 11-Friday, April 22

PARCC/CMAS Testing
SAC Parent Survey Starts




Tuesday, April 12

Board of Directors Meeting-5:30PM




Wednesday, April 13

Late Start Day

MS Drive Line: 10:30AM/Start Time: 10:45AM
Elem. Drive Line: 10:45AM/Start Time: 11AM

Spirit Day - Wear Your PJs!
PreK-4th Grade Class Placement Survey Ends
PTO Executive Board Mtg-6:30PM




Thursday, April 14

Parent Book Study Group-6PM


Friday, April 15

Aluminum Can Drive-2:30PM
Yearbook Ordering Deadline




Saturday, April 16

Youth of the Earth Festival at Longmont Farmers' Market-9AM
Spring Gala at the Best Western Convention Center-6:30PM
Dragon Flight "Gala Care" Kids' Night Out-6PM
SAC Parent Survey Deadline
We take our April Fool's Day very seriously here at Flagstaff, especially when it comes right before Spring Break! Our middle schoolers were treated to a special dexterity test and everyone got into the spirit of the day.

We hope your Spring Break is relaxing and most of all, FUN!
HELLO FROM PRINCIPAL LOWE
Dear Parents,
Yea!! It's finally Spring Break and it looks like we are going to have some awesome weather to enjoy! So, let's talk about a couple of things that are going to happen right after we return.
First, we have annual parent satisfaction survey that you will be receiving on
Monday, April 11th
. It will be coming from Josh Packard, a professor at the University of Northern Colorado. He and his graduate students have designed the survey, with direct input from our Student Accountability Committee (SAC), and Dr. Packard will be receiving all the input from the survey independently, as a third party provider. I just want to take a minute to emphasize how important it is to receive your feedback. We honestly look at results like this to find out what things we are doing well and define what areas we need to improve. Once the survey results are analyzed by Dr. Packard, he will convey those results to SAC, who will then make recommendations to the board. Please, take a few minutes to answer the survey so can continue to move in a positive direction!
Second, our annual PTO Gala is on
Saturday, April 16th
. I am so excited for this evening - it is going to be a blast. We have "Dueling Piano Players" for entertainment, plus there might just be a command performance by some Flagstaff employees - that no one would want to miss! Also, remember this is all for a great cause - the funds raised during events like this go to directly support student achievement.
There are so many things our PTO has funded over the years that enhance classroom instruction, from chromebook carts to library books to software programs to playground equipment. In fact, at last year's Gala, the "Call for Cash" brought in funding for bringing robotics and coding into the elementary school.
We have a plan to do just that starting next school year in two ways:
During technology lab, students in grades 1-5 will each experience a coding unit of study during the course of the year.

We are adding a part time teacher to elementary school, a new Innovation Specialist, who will push into classrooms to teach basic coding and robotics. Your generous donations from last year are providing the materials and equipment we will need to undertake this new venture. While I understand it did take us some time to find a way to work within the elementary schedule, I believe we have found a great solution that will engage students and support our technology vision.
I do hope you find time to enjoy this spring break and I hope to see each of you at the Gala on the 16th!
Robin Lowe
Executive Principal
2016-2017 PARENT SURVEY IS COMING!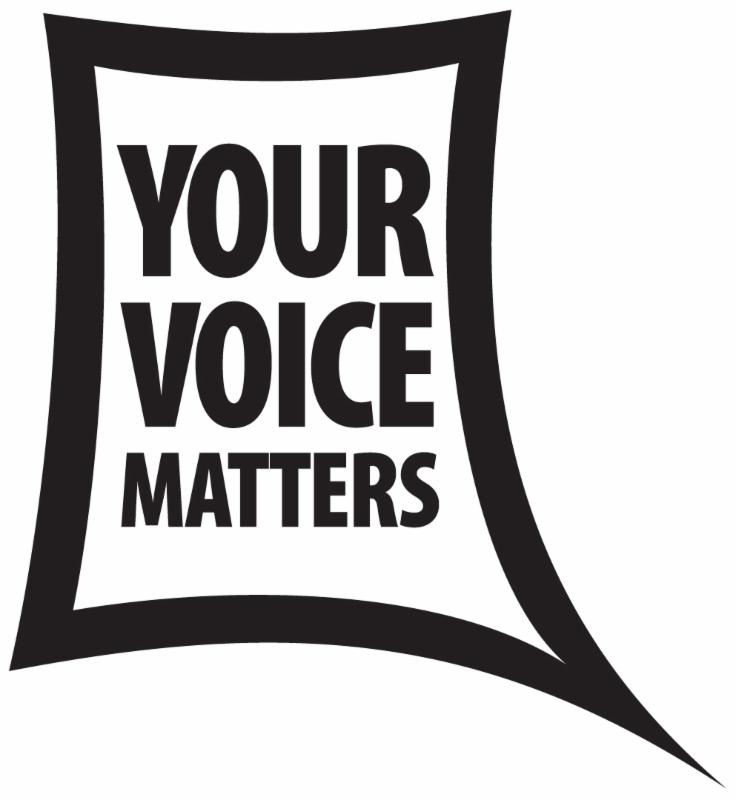 On MONDAY, April 11, you will receive an email from Dr. Josh Packard and the Social Research Lab (SRL) inviting you to take the 2016-2017 Flagstaff Academy Parent Survey, in collaboration with and leadership from the School Accountability Committee, or SAC. Please take the 5-10 minutes to provide us your valuable feedback to continue improving Flagstaff Academy to serve your family and can be completed on your desktop, laptop, tablet, or smartphone. The survey period will be open from Monday, April 11 through Saturday, April 16.
We have some really fun incentives for classes who have the highest survey return rates - the top elementary and middle school classes will get to have a "Free Dress" day. As well, our PTO is donating five Flagstaff Spirit wear t-shirts for survey respondents, which will be raffled off to those respondents who enter the drawing at the end of the survey. SRL will have the names of the drawing winners, and anonymity will be maintained.
Finally,

make sure to login to Infinite Campus to make sure we have the correct email for you

!
We count on your feedback and thank you!
Go Dragons!
BOARD OF DIRECTORS 2016-2017 ELECTION APPLICATIONS:
Applications Accepted Through Friday, April 1 at 5PM
Make A Difference and Serve on the Board of Directors
Board of Directors Elections for the 2016-2017 School Year
Members of the Board of Directors are volunteers responsible for providing oversight and governance for Flagstaff Academy in accordance with the mission and charter of the school. Board members help set and approve the school's annual budget, define school policies, help guide the academic mission, and oversee the work of the Executive Director and Executive Principal.
This year we are seeking three (3) new members to join the Board of Directors.This year we have a particular need for Directors who have legal, financial, or educational expertise. However, most importantly, our current Board is seeking people who have a great passion to serve, who can work as part of a team, think critically, be willing to learn, and make decisions for the betterment of the school as a whole. We have had men and women from all walks of life serve as members of the Board.
Serving the Board of Directors has a very meaningful impact on our school, so please consider applying!
The mission of the Flagstaff Academy Board of Directors is to develop students who are equipped to be well-rounded, ethical leaders in the world community with a foundation based on science and technology.
PREK-4TH GRADE CLASS PLACEMENT SURVEY
Dear Parents,
As we enter into Spring Break, it's hard to imagine that we already need to think about next year. We take placement of students extremely seriously at Flagstaff Academy. An environment where each child can be the most successful is optimal.
Please take a moment to fill out this short survey
to help assist with the best placement of your child for next year. If you have any questions, please feel free to email me at
tlong@flagstaffacademy.org
and I'm happy to help.



The survey will close on
Wednesday, April 13
.
Thank you so much,
Terri Long
Elementary School Assistant Principal
APRIL LATE START REMINDER
Wed., April 13 is a Late Start Day
AND Spirit Day - Wear Your PJS!
Elementary School
Driveline: 10:45AM
Start Time: 11AM
Middle School
Driveline: 10:30AM
Start Time: 10:45AM
2016-2017 ACADEMIC CALENDAR



2016-2017 Academic Calendar




The 2016-2017 Academic Calendar is now live! You can view it on our Parents' section of our website, or download it here. The 2015-2016 calendar is also current and available.
2016-2017 WEEKLY DAYTIME TOURS
Weekly Tuesday Tours with Principal Lowe
Our Weekly Tuesday Tours are going strong!
Principal Lowe leads our the tours, joined by other members of our wonderful staff, and continue through May 2016.
Please share this information with a family who would benefit from our educational approach and culture - Enrollment Information.


(April 2016 Schedule)









Every Tuesday at 9:30 a.m.

Tuesday, April 26

NO TOUR APRIL 5 -SPRING BREAK

NO TOURS APRIL 12-19 due to testing
Thank you for your support of our school!
7TH GRADE PARENTS NEEDED TO VOLUNTEER FOR 8TH GRADE GRADUATION
Calling 7th Grade Parents!
We're seeking a group of dedicated 7th grade parents to be on our 8th grade graduation committee. It is one of the wonderful traditions at Flagstaff Academy that our current 7th grade parents take part in helping to make 8th grade graduation a very special event.
Thank you!
YEARBOOK ORDER DEADLINE IS COMING!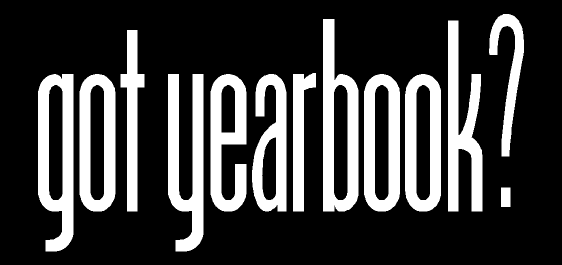 Just a few weeks left to order yours!
Flagstaff Academy yearbooks are:
$25 Soft Cover
$30 Hard Cover
Deadline to order: Friday, April 15, 2016
Turn in your order form (available in the front lobby) and check, or order online
Click on "Order Here"

Select "Flagstaff Academy"

Enter Access Code: fayb201516 and your email address
SAVE THE DATE - MIDDLE SCHOOL SPRING DANCE
Mark your Calendars!
Middle School Spring Dance: A Masquerade Ball!
Date: Saturday, April 30
Time: 6:30-9:00 p.m.

More information coming soon!

Read articles by Dean of Culture Kevin Pugh on life after middle school graduation, funny photo bombs, the 8th grade Junior Achievement Financial Park field trip, Festival of Cultures, the Arizona Robotics Regional Competitions and more!
Great work, Dragon Spectrum Staff and Mrs. Wilkins!
PM KINDERGARTEN IN 2016-2017 - LIMITED SPACE AVAILABLE
We are very excited to announce that the PM Kindergarten Class, starting in the 2016-2017 School Year, is a go! The new offering will reduce overall class sizes throughout our Kindergarten program, as well as fulfill the increased demand for a PM Kindergarten class.
Don't leave for Spring Break without it!
We've amassed quite the collection of lost and found items -
Stop by to claim yours!
All items that are not claimed will be donated
on Wednesday, April 13.

OUR VOLUNTEERS MAKE ALL THE DIFFERENCE!

Every single Flagstaff volunteer makes a difference every day for our school.

You too can become a part of our fun, caring, and connected community of volunteers! Most Immediate Volunteer Needs:

Front Office Volunteer
Monday and Fridays, 12-2:00 p.m.
Mondays, Tuesdays, Wednesdays, and Fridays, 2-3:30 p.m.
Thursdays, 10:00 a.m.- Noon.
A Health Room Volunteer is needed for every other Thursday, from 10-11:00 a.m., starting March 3rd.
Flagstaff Volunteers Rock!
YOUTH OF THE EARTH FESTIVAL 2016

Flagstaff Academy is participating in the Youth of the Earth Festival - Stop by and see us!

Date: Saturday, April 16
Time: 9:00 a.m. - 1:00 p.m.
Where: Longmont Farmer's Market
Cost: Free Admission!

Food, music, live performance, amazing environmental groups and youth climate projects.

Learn more at:
http://www.srlongmont.org/youth-earth-day-2016.html
GOOGLE BOOTCAMP FOR PARENTS



Parents! Want to be able to help your students with those devices they are bringing home? Help them with that paper they are writing for Language Arts? Or set-up a family calendar? Come join us for a day of Google!

When: Saturday, April 30


Time: 8:00 a.m. - 12:00 p.m.
Where: Flagstaff Academy LMC
Cost: Free!

Session Schedule:
8:00 a.m. - 8:30 a.m.: Intro to Chrome

8:30 - 9:30 Gmail

9:30 - 10:30 Google Docs & Drive

10:30 - 11:30 Calendar

11:30 - 12:00 Google Takeout
The PTO executive board would like to thank all parent volunteers for helping to build and strengthen the Flagstaff Academy community through your participation in the PTO. Participating makes all the difference to the parents, teachers, staff, and children at our school!
Wednesday, April 13 at 6:30 p.m. in the LMC
Let's Raise Funds for Our Children's Education!
Join us for an evening of fun and relaxation with the community of Flagstaff as we raise funds for the future of our children's education. The Gala will include a silent auction with cocktail reception, great food, entertainment, call to cash, music from the "Wild Ivories," and lots of time to socialize with other Flagstaff parents.
Date: Saturday, April 16, 2016
Location: Best Western Plaza Convention Center
1850 Industrial Circle, Longmont, CO 80501
Ticket Price: $45 per person
The event is restricted to
persons 18 years old and over
Deadline to Reserve Your Flagstaff Academy Spring Gala Sponsorships
is Friday, April 1!

Present your business to 600+ families daily for as many as 15 full days!
View and download sponsorship information, here.
Let Dragon Flight take care of your kids at Gala Care!
Dragon Flight Kid's Night Out
Time: 6:00 p.m. - Midnight
Where: Flagstaff - drop off and pick up at the cafeteria
Cost: $20 per child (dinner included/snacks available for .50 - $1)
Bring a sleeping bag and pillow!
Registration deadline:
Thursday, April 14th

.
After the 14th, a $10.00 drop-in fee will be added.
Dragon Flight is offering "Gala Care," a special Kid's Night Out during the Spring Gala, where your child will enjoy
a safe night of fun. We'
ll be offering dinner, movies, games, prizes, gym time, Wii, Chromebooks, arts and crafts, science, a special surprise, and more. To sign up, you must complete the
Kids' Night Out Registration Form
(hardcopy) and
pay online.
MARCH BOXTOP COMPETITION!!!!
Be the classroom that brings in the most Box Tops for the month of March and receive FREE kids meals to Texas Roadhouse! Let's not forget your teachers...they will win a $30 gift card to Texas Roadhouse as well!


Classes in the lead: Saam 376, Gianetti 293, Burnett 279
CONGRATULATIONS!!! With 998 Box Tops, Mrs. Burnett's classroom has won Chew Gum at School!!

Classes on their way to collecting 1,500 Box Tops for a Popcorn Party are:
Wilkins 1,102, Cynkar 1,091, Burnett 998

Classes on their way to collecting 750 BoxTops to Chew Gum at School are:
MacKay/Happel 716, Mehus 662, Applehans 652

Please note that eBoxTops will not count towards these totals! Although, we appreciate all eBoxTop submittals, there is no way to track all of them to a specific classroom. eBoxTops will be included in the school totals, so please submit them. Only actual BoxTops that are turned into the teacher will count towards these classroom awards.
Important Reminders:
Please remember to put the student's name, grade and TEACHER in with all BoxTops in a sealable bag/envelope. BoxTops with no teacher name will be included in the general BoxTop fund.

Please continue to trim the BoxTops prior to submitting them.

Please only include NON EXPIRED BoxTops. BoxTops do expire!!
Before and After School Care and Enrichment Classes
Flagstaff Academy's in-house Dragon Flight program provides on-site before and after school care and enrichment classes. Dragon Flight provides students a warm, enriching environment while maintaining Flagstaff Academy's standards and values. To register for any of Dragon Flight's offerings,
click here
.
Dragon Flight Summer Camp 2016 - ONLY SIX SPOTS LEFT!

| | |
| --- | --- |
| Week 1: June 6-10 | Week 2: June 13-17 |
| Week 3: June 20-24 | Week 4: June 27-July 1 |
| Week 5: July 11-15 | Week 6: July 18-22 |
What a great summer we have planned! Registration for the specialty camps starts on Friday, March 18. Look at some of what we have in store for a fun-filled summer!
| | | | |
| --- | --- | --- | --- |
| Chess Club | Comic Creations | Lego Mindstorm | Capoiera |
| International and Healthy Cooking! | Magic Science | Science Explorers | Gardening |
Spring Break Quest with Renaissance Adventures
Date: April 4-8
Time: 8:30 a.m. - 3:30 p.m.
Location: Flagstaff Academy
Cost: $389
Upcoming Classes:


Cooking Club (K-5) - Fridays, April 11-28

My Amazing Flying Machine (K-5) - Tuesdays, April 19, 26, May 5-17


Haven't registered yet? It's not too late! You can sign-up anytime throughout the year with the Online registration.

The revised 100-mile club schedule is as follows:

Morning Practices - M, T, Th, and F 7:15-7:45 a.m.




Students are welcome to attend as little or as many practices as they can.

It has been so great seeing your students come out to all the 100-mile club events.
Please dress your child accordingly: gloves, hats, and jackets are important.
Upcoming Events: March/April

2016 Beat Beethoven 5k in Old Town Fort Collins


100-Mile-Club Run Spring Break Run


at Sandstone


Date: Thursday, April 7

Time: 1:00 - 3:00 p.m.

Cost: Free

Parent or guardian must attend.
100-Mile-Club Run Spring Break Run


at Sandstone


Date: Thursday, April 7

Time:1:00 - 3:00 p.m.

Cost: Free

Parent or guardian must attend.

Frank Shorter RACE4Kids' Health 5K

The school with the highest number of students who completes the 5K wins $250, along with a trophy!

Register here!

100-Mile-Club After School Run


Date: Friday, April 15


Time: 4:00-4:30 p.m.

Location: Flagstaff Academy

Cost: Free

Mud Hen 5K at McIntosh Lake


Date: Monday, April 23

Time: 10:00 a.m.

100-Mile-Club After School Run


Date: Friday, April 29


Time: 4:00-4:30 p.m.

Location:

Flagstaff Academy

Cost: Free

Color Run for all SVVSD Kids!


Time: 2:15-3:15 p.m.

Location: Imagine Charter School

Cost: Free
Flagstaff Academy | 303-651-7900