Elzhi to headline Show & Prove Super Bowl & Random Axe joins the Main Day of BHF '11
More announcements to come
Brooklyn, NY June 9, 2011 Brooklyn Bodega is proud to announce its latest additions to The 7th Annual Brooklyn Hip-Hop Festival (BHF); Elzhi to headline Show & Prove Super Bowl and Random Axe to perform on the Main Day. With only a month left in the countdown to New York City's largest Hip-Hop festival, Brooklyn Bodega is hard at work to make this year's line-up diverse with impressive Hip-Hop acts.


"Sean Price and the Duck Down family have been involved in every Festival. With the Random Axe project they are taking their participation up a level. I am sure the fellas from the D and the Jesus Price Superstar will get busy once again on the Main Stage. We are also excited to bring another Detroit MC, elZHi, to open the Festival at the 'Show & Prove' Super Bowl on Monday, July 11th. Fresh off the amazing 'Elmatic' project I could think of no better way set off BHF '11. In an unfortunate sea of mediocrity in Hip-Hop it is good to pull out four bright lights.
-Wes Jackson, Executive Director,Brooklyn Hip-Hop Festival
Duckdown's Random Axe will rock the Main Day on Saturday, July 11th before Q-Tip & Friends; while Elzhi will be performing Elmatic-- his tribute to Nas' classic Illmatic -- at the Show & Prove Super Bowl on Monday, July 11th as the headliner to Brooklyn Bodega's premiere emcee showcase.

Artists - Submit to compete at Show & Prove via Sonicbids. Deadline has been extended to this Friday, 6/10!

---
About The Artists:


Random Axe-- In 2011, Brooklyn's own Sean Price teamed up with Detroit Emcees, Guilty Simpson and BHF Alum, Black Milk - forming Random Axe, one of the most anticipated collaborations in recent years. Since then Random Axe has unapologetically wrecked stages and mics nationwide.
To pre-order Random Axe click here.
Click here for more info.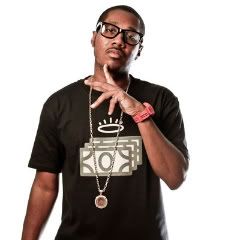 eLZhi-- Detriot rapper eLZhi has remained prominent on the Hip-Hop scene through his work with Slum Village, J Dilla and The Alchemist. His recent mixtape release Elmatic-- his tribute to Nas' classic, Illmatic -- is not only touted for it's exceptional perspective, but also for it's impressive live instrumentation courtesy of 8 piece band, Will Sessions. Click here for more info

---


SECOND STAGE ADDED TO THE BROOKLYN HIP-HOP FESTIVAL!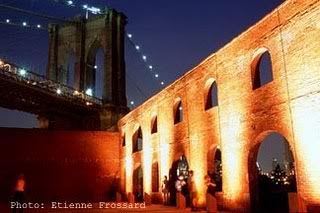 Due to an overwhelming response from our Sonicbids partnership and happily more talented artists than expected producers of The Festival have added a second stage under the tent in the Tobacco Warehouse. Picks will be announced next week but there is still time for up and coming MC's to submit through Sonicbids. The deadline has been extended to Friday June 10th.

SUBMIT TO SONICBIDS TODAY.
---
The Brooklyn Hip-Hop Festival (BHF) returns on Monday, July 11th- Saturday, July, 16th. This premier week-long, all-ages event attracts over 20,000 fans to Brooklyn annually in a celebration of Hip-Hop music and culture. More artists and venue information to be announced soon!

This year, fans can look forward to the return of the Show & Prove Super Bowl, Bodega Education Initiative, Salute The DJ, Family Day and the Main Stage performances; plus new programming such as "Under The Influence" Art Event and the Bodega Recognition Awards.

Brooklyn Hip-Hop Festival tickets and ticket packages have gone on sale to the general public online via Showclix.com. Purchase and receive your $10 gift certificate to JackThreads.com

---
Want to get involved? Here is how...

Sponsorship & Vendor Opportunities: All interested parties should email Kelli Jones at Kelli@brooklynbodega.com or agency@brooklynbodega.com for more information.

Media Partnership: To get your outlet involved with this year's Festival, please contact Pamela Bishop at pamela@brooklynbodega.com or pr@brooklynbodega.com

Call For Volunteers: Reach out and come join this dynamic group of cultural advocates by filling out the BHF Volunteer form.
---
Brooklyn Bodega is a multimedia content production and branding company. Our brand extends into event production, journalism and critical media analysis, digital and grassroots marketing, radio, video, and content distribution. While The Bodega is best known for producing New York City's largest Hip-Hop event, The Brooklyn Hip-Hop Festival; our expertise also manifests in Brooklyn Bodega Radio, Bodega TV, our blogazine and online home BrooklynBodega.com, and most recently The Bodega Agency, our boutique marketing and branding operation.

The Bodega is made up of an extraordinary group of cultural programmers, marketing professionals, writers, designers and academics who have heeded their own personal call to action and have dedicated themselves to the celebration and preservation of Hip-Hop culture.

For year-round updates, visit BrooklynBodega.com and YouTube Channel- Bodega TV.
The information transmitted herein is the intellectual property of and is confidential and/or privileged material of Brooklyn Bodega. Any review, retransmission, dissemination or other use of this information without explicit consent of Brooklyn Bodega is prohibited. If you received this in error, please contact immediately the sender by returning e- mail and delete the material from any computer.