CLIENTS ARE A TALENT POOL, TOO

Most volunteer-involving organizations serve "people in need" through a charity model that often works but can also be paternalistic and disempowering. Leaders of volunteers can change the paradigm by seeing clients as people with talents as well as needs - and their own desire to partner in finding solutions.
Read this month's Hot Topic.
Special Notice from e-Volunteerism

ARE YOU A CANDIDATE FOR THE EDITORIAL TEAM?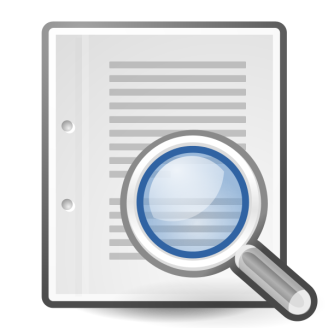 Our international online journal,
e-Volunteerism
has been very lucky over the last 16 years to work with a team of excellent editors, several of whom have served from the very first issue on. We are grateful to all of the volunteers who have shared or continue to share their professional expertise to maintain the high quality goals of this journal.
We have two vacancies right now and are seeking applicants for these Editorial Team volunteer positions for two feature sections of the publication:
Along the Web Section Editor
For the last few years, we have had co-editors for this quarterly feature section of the journal, allowing two people to share the work. Arnie Wickens will continue in the role, but we need a new co-editor. The position requires someone who:
Can commit to writing two articles a year, one every other quarter.
Enjoys surfing the Web for great international resources relevant to our readers.
Will select a topic of interest, find online information on the topic, and write each article in an informative way.
Voices Section Editor
This feature section of the journal is the least structured. Articles can include: historic "voices from the past" (the history of voluntary action in a particular field or the volunteer origins of major organizations); reprints of important documents more than 25 years old; and interviews - audio, video, and in print - of volunteers and leaders of volunteers with something valuable to share. Does this variety intrigue you? We are seeking a section editor who:
Is willing to plan out each quarterly article.
Will either write or compile the material each quarter, or will solicit a quarterly contribution from someone in the field.
We welcome the opportunity to add more video in the future, so an editor who is comfortable conducting and recording online interviews would be wonderful.
We are willing to consider co-editors for this section, if you would prefer committing to producing two articles a year.
Some Benefits of Joining Our Team
In exchange for your contribution as a Section Editor, you of course receive all subscriber benefits at no cost and...
Motivation to expand your own professional development (and an "excuse" to set aside time for learning about volunteerism).

The chance to build your resume (and pride!) as a published author who contributes to the profession internationally.

An opportunity to become acquainted with a network of volunteer resources colleagues all over the world.
Apply Now
All editors are supported by Editor-in-Chief Susan J. Ellis and Senior Editor Margaret O. Kirk to move from concept to final article. To express interest in either role, please send an e-mail to
susan@e-volunteerism.com
and explain why you are interested and feel qualified. Looking forward to hearing from you!
And...New Authors Always Wanted
Please remember that a professional journal depends on its readers to submit articles - which is also how we collectively grow and advance our profession of volunteer leadership! The
guidelines
for manuscripts are right on the journal site.

In the
very first issue of e-Volunteerism
back in 2000, we published a biographical review of Harriet Naylor because - even back then - too many people in our field had heard her name but didn't know why so many volunteer resources managers thought of her as a pioneer in our profession. This lack of a collective memory has only gotten worse - one of the reasons why we put
a "Voices from the Past" section
into
e-Volunteerism
.
Colleague and friend, Jayne Cravens, recently made an excellent suggestion. She asked us to make the article -
"Who Is Harriet Naylor Anyway?"
-
permanently free
to any journal visitor, even non-subscribers. We've now done this, so just click on the article title above to read it.
Then, thanks to the historical treasure trove of
Web Archive
, Jayne was able to find the names of all the AVA Harriet Naylor Distinguished Member Service Award winners from 1981 to 2004, even though AVA (the Association for Volunteer Administration) itself is no longer around. We're pleased to keep this history alive by adding the list to the references in the article. If YOU think some volunteering historical milestone or pioneer is being forgotten, in or outside of North America, please send an e-mail to
editor@e-volunteerism.com
and let's add it to our collective memory!
Plan now to attend this exciting event in 2017 specifically for leaders of volunteers!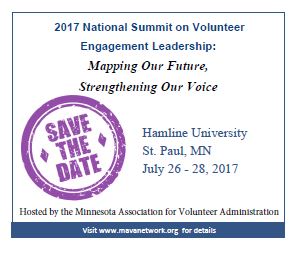 To get on the event's notification list for continuing updates and news, complete the short interest form on the site now.
No obligation, but it will assure that you get information about submitting workshop proposals, major speakers, early bird registration, and more.
What's New in e-Volunteerism
VOLUME XVI, ISSUE 4 LAUNCHES
Volume XVI, Issue 4 of
e-Volunteerism,
our international, subscription-based journal became available on July 15th. As always, all previous journal issues are available to subscribers online in the

Archives.

From the Current Issue



Points of View
What New York Theater Can Teach Us about National Volunteer Weeks
- Rob Jackson and Susan J. Ellis think that annual national "Volunteer Weeks" are a continually missed opportunity in most countries. We keep thinking small when we should be thinking big! This issue's Points of View examines the purpose and potential of a national Volunteer Week, and presents an analogy from the Tony Awards, honoring New York theater productions.
Subscriber Access Only:
(
Subscribe
for a full year or 48-hour access)
New Postings Since the Last Update: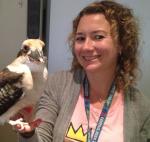 Making Stronger Connections: Training Central Park Zoo Docents to Understand and Value Inquiry-based Interpretation
- Volunteer docents in New York City's famed Central Park Zoo play a critical role in the visitor experience. Amy Yambor describes how "Inquiry-based interpretation" is a growing educational trend in zoos, but training docents to become familiar and comfortable with this practice can prove challenging.

Discovering How Informal and Micro-volunteering Can Attract Wider Community Engagement
- Rachel Friebel of Lutheran Community Care in South Australia has responded to changing trends in volunteering and the desire of new volunteers for more flexibility and has experimented successfully with more informal types of volunteering, including micro-volunteering.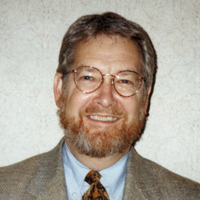 Everything You Think You Know Is Wrong: A Look at Volunteer Recognition
- We've had many studies of volunteer recognition, asking "Does the volunteer feel appropriately recognized or not?" In this issue of
Research to Practice
, Publishing Editor Emeritus Steve McCurley discusses one practical and useful study from Volunteer Canada.

Still to Come in this Issue


Over the next two months, more great articles will be posted, including: a Training Design on how to use professional e-learning and course creation software such as Adobe Captivate 7; a presentation on Voluntas, a pilot project underway in New South Wales, Australia, that is testing the value of early intervention when conflict begins among volunteers; an Along the Web look at volunteers who sign on to produce music festivals; and "the funny side of volunteering" with examples of effective humor used in recruiting, training, and recognizing volunteers.
You can subscribe
to e-Volunteerism for a full year or for 48-hour access. Note that subscribers have full access to the Archives of all 15 previous volume years.


Susan's Tip
of the Month
THE PUZZLE OF HOW FAITH COMMUNITIES ARE ORGANIZED
Faith communities around the world are actually voluntary associations made up of volunteers. Except for the clergy and some specialized staff who are paid a salary, congregation members who do the work of the church/synagogue/ mosque/temple do so by choice, without monetary pay.
[Note: For simplicity here, we'll say either "church" or "faith community," but the concepts work for any religion
.
]
The techniques of coordinating volunteers that have been tested and proven in other settings also work in faith communities.
Unfortunately, there is still resistance by some to anything that uses the vocabulary of "management" in relation to a religious institution. This is based on a belief that attention to process and structure interferes with true spirituality and worship. There is also concern that "business-like" organizing demands more from congregation members than should be expected from volunteers.
People have many different views of what a religious congregation should be and of what can be expected from its members. Some feel that the spiritual aspects of a faith community override all other considerations, while others wish to see a more service-oriented type of worship-in-action. Some congregation members desire only to participate in religious services and prefer to give their volunteer time out in the community at large. Others seek the fellowship of the congregation and want to become involved in church-sponsored activities.
Back in the 1980s, I created a group training exercise that I used for a variety of faith communities and dioceses, which I called (and then published as)
The Church Puzzle Game
. It is based on the perspective that acting from the heart is best supported by thoughtful organization - which still holds true today.
The
Game
leader must be prepared for participants to have many of the conflicting feelings just outlined. The important thing is to permit such ideas to surface and be discussed. One good way to introduce the need to play
The Church Puzzle Game
is to ask the group of players the following question:
If you were asked to describe our church, would any of the following observations occur to you?
| | |
| --- | --- |
| * | We are expanding our program activities but are finding it increasingly hard to enlist the help of congregation members to do the necessary work. |
| * | A few people are overworked. |
| * | Too many others hardly do anything. |
| * | A core group of people is always on the "inside" of decision-making and these insiders are therefore perceived by others as a "clique." |
| * | There are poorly-defined, "gray areas" of responsibility. |
| * | There is duplication of effort. |
| * | Some tasks never seem to get done. |
| * | Key leadership positions are hard to fill. |
| * | It is difficult to get new congregation members actively involved. |
| * | Good ideas surface but are not implemented. |
| * | There is stereotyping by sex and age of who can do certain jobs. |
After discussing the responses, next ask:
Why do these situations happen here?
Most faith communities have formed layers of committees determined by tradition and personalities. Authority is often unevenly distributed: the congregation may be dominated by a strong subgroup of key members or the clergy may control most decisions and set priorities. While time-honored ways of operating may be sufficient to maintain basic church activities, many clergy and lay leaders have begun to examine new styles of church organization.
The Church Puzzle Game
focuses how work in a faith community is structured because this structure provides a framework for all activities. If nothing is defined and everything is left to chance, a great deal of sincere effort will be wasted. On the other hand, some formal structure promotes democracy - when activities and roles are clearly communicated, the more people can be encouraged to participate.
A good first step is to analyze exactly how things are being done now - what clergy and lay, paid and unpaid positions exist, what committees and special projects are in operation, and how well these elements of your congregation work as a whole. Diagnosing the strengths and weaknesses of each component will enable the group to make decisions about needed changes.
Some may be thinking: "Well, EVERYONE knows how things get done here." The
Game
will test that assumption in a way that's fun and interesting.
Apart from the tangible product of
The Church Puzzle Game
(an accurate organizational chart), there are other benefits to this technique of organizational analysis:
| | |
| --- | --- |
| * | The Game shows that, despite frequent claims to the contrary, few people know fully what's going on. |
| * | It reveals underlying confusion and misunderstandings that can interfere with church operations and with the effective involvement of more members. |
| * | Just looking at the puzzle charts produced by the players will show how hard it is for anyone who is not already a church "insider" to feel a part of what is going on. |
| * | The Game leads to more in-depth analyses of individual role descriptions and other management issues. |
| * | It defines relationships and lines of communication, so that authority and accountability can be shared openly. |
| * | Recruitment of leaders-and workers-will be easier once everyone has a clear picture of how the pieces of your church puzzle fit together. |
| * | The Game brings out what is, but not what everyone might prefer. That set of decisions awaits. Whether or not you want to go further, it is a valuable exercise to produce the organizational chart. |
| * | The Church Puzzle Game is a tool. Be creative in adapting it to your situation. |
| * | When fun is combined with purpose, the results are often exciting. |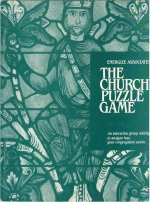 Order your copy of
The Church Puzzle Game
today from the Energize Online Bookstore!
******
This Quick Tip comes from

Want more of Susan's Wisdom?
Did you know we have created copyright-free graphics to use as you wish in motivating volunteers? Visit our
Pinterest page
to see this board and more images we collect for you.