GET THE MOST SUPPORT: BLENDING MONEY, THINGS, AND PEOPLE

Although critical, raising money is not the only way for an organization to support its work. Are you, as leader of volunteer resources, included in planning for fundraising so you can suggest possible non-cash avenues to obtain some of what's needed?
Read this month's Hot Topic.
CELEBRATING INTERNATIONAL VOLUNTEER MANAGERS DAY
5 NOVEMBER 2016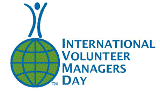 Universally, people recognize the contribution of volunteers to just about every aspect of service delivery in all walks of life. However, volunteering does not succeed in a vacuum.

It is important to acknowledge that the spirit of volunteerism is enhanced and enabled by the skilled people who lead them - you! - and to say thank you.

That is why we celebrate International Volunteer Managers Day

(IMVDay)

every year on November 5.

Equally important is the opportunity to educate others about this important work, which is why we encourage the catch phrase "Education through Celebration" when we acknowledge IVMDay each year.

The Global IVMDay committee urges you to mark your calendar and, whether you are an administrator, a volunteer, a community leader or someone who receives the benefit of volunteer help, to make sure the people who act as leaders and catalysts get the recognition they deserve! The 2016 IVMDay theme is:



Volunteer Management

One Job. Many Hats.

Aside from being a fun theme, it also reflects the multi-dimensional skill base that VMs have to develop to be truly effective in their roles. And it speaks a lot about how volunteer leadership is such a critical part of so many spheres of society.

Check out the IVMDay Web site to learn more and get free resource materials and logos.


---
Save the date and join your peers at the

2017 National Summit on Volunteer Engagement

July 26-28, 2017


RFP for Workshop Presentations Available Soon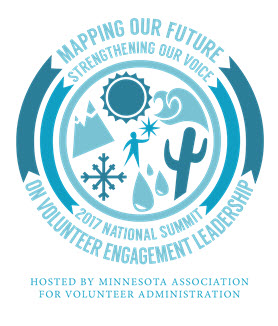 To get on the event's notification list for continuing updates and news, complete the short form on the site now.
No obligation, but it will assure that you get information about submitting workshop proposals, major speakers, early bird registration, and more.
What's New in e-Volunteerism
Volume XVI, Issue 4 of
e-Volunteerism
, our international, subscription-based journal, will remain live until 15 October, when we begin our 17
th
volume year. As always, all previous journal issues are available to subscribers online in the
Archives
.

From the Archives
Icebreakers: Getting Your Training Off to a Good Start!
(I, 1, Oct. 2000). In the very first issue of the journal, Betty Stallings offered this
Training Designs
article with more than a dozen great ice breakers and how best to use them in your presentations.
From Current Issue

Points of View
What New York Theater Can Teach Us about National Volunteer Weeks
- Rob Jackson and Susan J. Ellis think that annual national "Volunteer Weeks" are a continually missed opportunity in most countries. We keep thinking small when we should be thinking big! This issue's Points of View examines the purpose and potential of a national Volunteer Week, and presents an analogy from the Tony Awards, honoring New York theater productions.
Subscriber Access Only:
(
Subscribe
for a full year or 48-hour access)
New Postings Since the Last Update:

Voluntas: An Australian Experiment in Volunteer Conflict Management for the Volunteering Sector
- Learn about a pilot program where accredited mediators offer free and confidential conflict resolution services to volunteers and volunteer managers in New South Wales (NSW), Australia.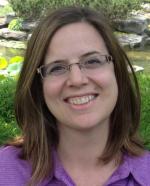 The Funny Side of Volunteering
- Energize staff member Cara Thenot presents examples of effective humor used in recruiting, training, and recognizing volunteers - YouTube postings, blog and newsletter entries, and cartoons.
What's Coming in the New Issue on October 15th
We start our 17th volume with a variety of great articles, including: how to use brain science to boost volunteer engagement; ideas for sparking meaningful National Volunteer Week celebrations; a look at how volunteers engage with immigrants and refugees at every stage of their journey in a new country; a successful initiative in New Zealand that matches one volunteer to one person with intellectual disability and sends them out and about in their community; a review of Swiss research on the need to treat volunteers as a unique group within an organization; and more.
You can subscribe
to e-Volunteerism for a full year or for 48-hour access. Note that subscribers have full access to the Archives of all 16 previous volume years.


Susan's Tip
of the Month
SOME TRUTHS ABOUT VOLUNTEER RETENTION
Schools used to focus on the 3 Rs (reading, 'riting, and 'rithmetic), but in volunteer management we have the 2 Rs: recruitment and retention. I can't tell you how often I've been asked to speak on both in a single session! Apart from this request minimizing what it takes to do all the critical tasks of volunteer management, the real problem is that recruitment and retention do not mirror each other.
You can
do activities
to recruit volunteers, interview them, train them, etc. But you cannot spend Tuesday mornings "retaining" them. Retention happens when everything else is going right. It is
an outcome,
not a task.
One of the problems with retention is defining it. People often ask me what a "good rate" of retention is, as though there is some external standard for all volunteer programs. Of course there is no such thing.
The desire to measure effective retention is tied to the fervent wish that volunteers might stay forever! Turnover has to be anticipated and planned for (and I might mention that there is lots of turnover among employees, too). How realistic are your expectations for the length of time volunteers will remain with your organization?
Some volunteers leave because things have changed in their own lives...and you had nothing to do with it. People get married, have babies, move away, change jobs, become ill - that's life. The only thing you can do is
leave the door open
for a possible return. A volunteer who is forced to leave for external reasons may be willing to remain involved as a trainer of new volunteers, as an on-call substitute in a pinch, or at least as a reader of your newsletter. If the person is moving to another city, might you refer them to a counterpart program in the new location?
Here are some thoughts to ponder:
| | |
| --- | --- |
| * | Do you clearly state the minimum commitment that is needed from a volunteer to make the training period worthwhile or to be able to make a difference to the client or cause? (This may be a different amount of time for each volunteer position.) Then, when you interview applicants, do you discuss anticipated length of stay? If neither of these things happen, how can you possibly know what volunteers intend to do in terms of longevity? |
| * | Retention can only be defined in relation to the commitment made by each volunteer at the start of service. So your recordkeeping system should show the amount of time the volunteer promised during the interview and then, if the person stays to that point, you have "retained" them! Anything afterwards is additional. |
| * | If a lot of volunteers leave in the first months of their work, it's a symptom that what they expected and what they experienced did not match. Recruiting and interviewing are the start of the retention process! |
| * | Is there a pattern to when and from where volunteers drop off? Does one unit seem to keep people happy for a long time while another unit has a revolving door of new recruits? Analyze why and problem solve the situation. |
| * | Who is staying? Are you keeping long-time volunteers or the best volunteers? These may not be the same people! Again, assess what is going on. If newer recruits or people with top skills seem to become disenchanted with the program, why? How can you re-commit them? |
The list of reasons why people volunteer in the first place is very long. After time, however, the reasons volunteers
remain
committed to your organization distills down to four factors:
| | |
| --- | --- |
| * | The work they are doing is visibly meaningful |
| * | They feel appreciated for their service |
| * | They continue to learn and grow |
| * | They enjoy it |

Quite simple, really - and the outcome of a welcoming, well-run volunteer program.
******
This Quick Tip comes from

Want more of Susan's Wisdom?
Did you know we have created copyright-free graphics to use as you wish in motivating volunteers? Visit our
Pinterest page
to see this board and more images we collect for you.