Wills, Trusts, and Estates
____________

Did you know...
The only person Virginia law does not allow you to disinherit is your spouse?

Nothing can extinguish this right except an express waiver signed by the spouse, or an official decree of divorce.
Why the tiger logo?
The tiger is an apex predator (top of the chain and not preyed upon) that is very powerful and aggressive. The tiger strategically positions himself with apparent neutrality and then devours its opponent. So defines the dominant HUNTER LAW FIRM.
:: 757-825-0400 ::


Basics of Estate Planning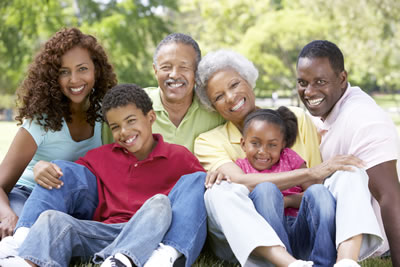 These three documents form the basic foundation of a proper estate plan, and each is necessary to cover the various potential issues that could occur during one's lifetime, and after death. Talk to us today to make sure that you are covered for any eventuality. These simple documents can save you and your family hundreds, if not thousands of dollars in court costs when a crisis occurs.
Last Will and Testatment
A Will is a legal document that outlines who is to inherit your assets at your death, who is in charge of the distribution (your Executor), and when and how your heirs are to receive those assets.
Durable Power of Attorney
Appoints an agent to handle your financial and legal affairs, even if you are incapable of managing them yourself.
Advance Medical Directive (Living Will)
Appoints an agent to communicate with doctors, and direct all facets of your healthcare, consistent with your wishes, when you cannot make informed medical decisions.
Want to Avoid Probate Court? The Power of the Revocable Living Trust
By Kris Koletar
If we flash back 20 to 30 years in time, the only reason anyone created a trust for estate planning purposes was to try to avoid paying some or all of the federal estate tax at death. Back then, trusts were seen as something only "rich people" needed. Since that time, the law of trusts has evolved significantly, to the point that the revocable living trust is one of the most popular estate planning tools in the attorney's arsenal, for clients of all socioeconomic levels, regardless of current estate tax rates. A trust can offer a slew of benefits that are just not possible with a simple Will.
Next Month...
Look for informative tips by attorney
Mark Stallings
regarding real estate.
Thank you for allowing this firm to address your legal issues. We want to let you know we still care about you, your family, your friends and the ability to get quality and affordable legal representation when you need it.
While you may have considered this firm for a legal problem limited to one area of law, let us remind you that this firm has experienced attorneys and staff in many practice areas, including divorce, custody, support, adoption, name changes, criminal, traffic, personal injury, workman's compensation, civil litigation, real estate, business law, wills, trusts and estate planning.
Each attorney places emphasis on only a few areas of practice to give you the absolute best representation in the area of law you need. Our attorneys are: Thomas L. Hunter, Sara A. Lynch, Robert G. Saunders, John Pritchard III, Amy VanFossen, Mark Stallings, Larry W. Lockwood, Jr., and Kristof Koletar.
We have three office locations to serve you; Hampton, Gloucester and Williamsburg.
Please see our Firm Brochure which provides more of an overview and you can also visit our website at www.ThomasLHunter.com to learn even more about our attorneys and areas of practice.