Upcoming Etz Chaim Events
THIS SUNDAY!
March 4th
Pre-Passover JRA Day - 9:30 am
Chesed Passover Program at Federation - 12:30 pm
March 9th
Community Friday Night Dinner
with
Scholar-in-Residence, Rabbi Alex Israel
Sisterhood Book Club Meeting
Kiddush Sponsor
Kiddush this week is sponsored by the
Etz Chaim Community
Rabbi's Message

Parshat Ki Tisa
Often, Parshat Ki Tisa is read immediately after Purim. I have always felt that reading the story of the Egel Hazahav following Purim is extremely poignant. It is hard to imagine how this nation who most recently witnessed the greatest level of revelation - the true Yad Hashem - fell so quickly in to the guile of this golden calf. Moshe came down from the mountain and he saw the Jewish people dancing and reveling in front of this statue.
We have just experienced a wonderful Chag where we too were dancing and celebrating. However, this was of quite a different nature. When Jews celebrate a Chag, when we celebrate salvation, that is a joy that stems from our souls. When we dance in front of idols, whether they are ones of gold or the more contemporary type, that is a hedonistic act that comes from elsewhere.
Purim allows us to let out our inner Neshama a bit (or a lot) but we remember to never confuse that with other types of jubilation.
Shabbat Shalom
THIS SUNDAY, March 4th
Pre-Passover Chesed Program with Seniors at Federation Housing
Please Join Us for a Pre-Passover Chesed program with the Seniors at Federation Housing

THIS Sunday, March 4, 12:30 pm

Make Afikomen covers with the residents, create a memory card about Passover traditions & sing Passover show tunes.
New Tuesday Night Class with
Rabbi Klibanoff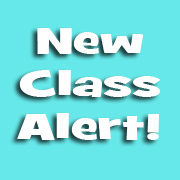 Almost every Tuesday evening for the last four and half years, a group of dedicated Shiur goers have met to study Gemara.
We have just completed Masechet Sotah and we will now begin our next stage of Talmud. We will study the tenth chapter of Pesachim known as "Arvei Pesachim." This deals with all the laws related to the Pesach Seder.
Now is the time to join our Chevra as we begin a new Shiur. One need not have any prior Talmud experience and I promise that you will greatly benefit from the class.
So, come join us on Tuesday evenings after Davening and you will never look back.
Adar Simcha & Memorial Plaque Sale

Etz Chaim's Simcha & Memorial Plaque Sale

During the month of Adar, all Simcha and Memorial plaques are 25% off the regular price.
Your Simcha plaque purchase will commemorate
life's most joyous events:
the birth of a grandchild, milestone anniversary or birthday, bar/bat mitzvah, marriage, etc., while beautifying and supporting the Shul.

Your Memorial plaque will serve as an everlasting memory for
your loved one.
Please mail back the completed forms to the shul office - one for each plaque - with your payment or credit card information, or email the form to the office with your credit card information.
"Passover Prep" with Susie Fishbein

Tuesday, March 6th
"Passover Prep" Cooking Demo & Dinner
with Susie Fishbein at the home of
Dr. Sarah Klibanoff:
339 E Mount Pleasant Avenue, Livingston
Tuesday, March 6th at 6:30 pm
Please RSVP by February 26th to

rsvpcnj@jnf.org
*RSVP is required*
For more information, please contact Celine Leeds at
cleeds@jnf.org
Etz Chaim's Community
Friday Night Dinner & Women's Kabbalat Shabbat
Friday Night, March 9th
Don't Forget to Sign Up!
Please join us for our
Community Friday Night Dinner &
Women's Kabbalat Shabbat
Scholar-in-Residence, Rabbi Alex Israel.
Friday Night, March 9th
*Lecture & Dinner Immediately Following Davening*
$36 adults (ages 14 & up)
$18 kids
About Rabbi Israel:
Rabbi Alex Israel teaches Tanakh at Yeshivat Eretz Hatzvi and Matan, and teaches and is director of Community Education, Summer Programs, and the Elmad online learning platform at the Pardes Institute of Jewish Studies.
Born and raised in London, Rabbi Israel moved to Israel in 1991 and gained rabbinic ordination from the Israeli Chief Rabbinate following several years of study at Yeshivat Har Etzion. Rabbi Israel holds degrees from London School of Economics, the Institute of Education, London, and Bar Ilan University.
His first book "I Kings - Torn in Two" was published in 2013. See his shiurim and his weekly "Parsha Discussion" at
www.alexisrael.org
.
Rabbi Israel has lectured widely at campuses and communities on five continents.
Artists for Israel

Sunday, March 11th
Next Book Club Read
The Indigo Girl
Tuesday, March 13th
Tuesday, March 13th


The Indigo Girl

by Natasha Boyd






A historical fiction account of how a teenage girl produced indigo dye, which became one of the largest exports out of South Carolina, an export that laid the foundation for the incredible wealth of several Southern families who still live on today.
Set between 1739 & 1744, based on the life of
Etz Chaim Men's Club "
Man's Seder"
Tuesday, March 20th
Join us Tuesday, March 20th for our Annual
Men's Club "Man's Seder"
$50 per person
Davening will be at 6:55pm, followed by the Seder (around 7:15pm)
Please bring gently used clothing and unopened chametz to donate to the needy.
Scholar-in-Residence Shabbaton

April 13 & 14
NORPAC Mission to Washington
Wednesday, April 25th
Mission to Washington

Wednesday, April 25, 2018


NORPAC's Mission to Washington is an annual event where we bring close to a thousand citizen activists to Washington, DC, in order to advocate for a stronger U.S.-Israel relationship with Members of Congress.
Mission attendees are bused (or can use their own transportation) to Washington in the morning, and arrive at the Warner Theatre where they attend a brief plenary session with presentations by Congressional leadership. Afterwards, individuals converge to their assigned groups - usually of 4 to 6 people - and meet with Members of Congress and their staff to discuss this year's talking points regarding pressing legislation on U.S.-Israeli concerns.
The event wraps up the same day in the early evening, and transportation is provided to get back home.
Contact Eliane Levy at 973-422-1705

for more information.
Yiddish Class
*Now on
MONDAY Evenings*
Updating

Cholim List

Prayer for the Ill