Upcoming Etz Chaim Events
February 10th
February 25th
Youth Hamantaschen Baking & Chesed Project
March 9th
Community Friday Night Dinner
with
Scholar-in-Residence, Rabbi Alex Israel
Sisterhood Book Club Meeting
Men's Club Man's Seder
Kiddush Sponsor
Kiddush this week is sponsored by the
Etz Chaim Community
Rabbi's Message
Parshat Yitro
There are only a handful of Torah portions (or Parshiot) that are named for individuals. Noach, Yitro, Korach, Balak and Pinchas. (I don't include Chayei Sarah as I am referring to the name only and not any description). Of these five Parshiot, only one is named for a pious Jew. Go figure! There is no Parshat Avraham, Yitzchak, Yaakov, Yoseif or even Moshe. So why does an evil king who tries to curse the Jewish people get a headline? Why does a rebellious cousin get his own Parsha? Who made this up? It does not seem fair.

In actuality, having your name on a Parsha, on a building or in a book is not what matters. The life you lead, the example you set and the legacy you create are what matters. Forever and ever we will be speaking about Moshe and Aharon because of the Torah we have been given from them straight in to our hands. A rich tradition like theirs needs no title or heading.
New Tuesday Night Class with
Rabbi Klibanoff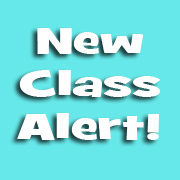 Almost every Tuesday evening for the last four and half years, a group of dedicated Shiur goers have met to study Gemara.
We have just completed Masechet Sotah and we will now begin our next stage of Talmud. We will study the tenth chapter of Pesachim known as "Arvei Pesachim." This deals with all the laws related to the Pesach Seder.
Now is the time to join our Chevra as we begin a new Shiur. One need not have any prior Talmud experience and I promise that you will greatly benefit from the class.
So, come join us on Tuesday evenings after Davening and you will never look back.
Havdalah in Pajamas

Saturday Night, February 10th
Please join us for this fun family event!


Saturday night, February 10

6:30 pm - 8:30 pm


Havdalah with Rabbi Klibanoff

Dinner

Dessert
Crafts for Kids
Please RSVP to Jessica Wise by February 8th
Purim Card Fundraiser
Mishloach Manot Fundraiser
With Purim around the corner, now is

the time to sign up for our
Mishloach Manot Fundrasier, and be included in the greetings that go with the Purim baskets sent to every
Etz Chaim member.
The deadline to be included in the Card is February 9th

If you don't have your login code, which was sent last week, no problem! You can request it on the sign-up page.
If you don't remember whether you signed up or not, give it a try.
The system will not let you sign up twice.
Youth Hamantaschen Baking &
Chesed Project
February 25th
Etz Chaim's Community
Friday Night Dinner
with Scholar-in-Residence,
Rabbi Alex Israel

March 9th
Please join us for our Community
Friday Night Dinner with
Scholar-in-Residence, Rabbi Alex Israel.
Friday Night, March 9th
*Dinner immediately following davening*
About Rabbi Israel:
Rabbi Alex Israel teaches at Yeshivat Eretz Hatzvi and at the Pardes Institute of Jewish Studies where he serves as Director of Community Education and the Summer Program. He is a popular lecturer at campuses and communities on three continents. In 2013, he published his first book, a commentary to Sefer Melakhim.
Born and raised in London, Rabbi Israel was an active youth leader in Bnei Akiva and was the director of the Sixth Form study centre at LSJS. He moved to Israel in 1991 and gained rabbinic ordination from the Israeli Chief Rabbinate following several years of study at Yeshivat Har Etzion.
He holds degrees from London School of Economics, the Institute of Education, London, and Bar Ilan University, and
lives in Alon Shevut, Gush Etzion, with his wife Aliza and their four wonderful children. He enjoys running, music and everything to do with contemporary Israel.
Next Book Club Read
The Indigo Girl
Tuesday, March 13th


The Indigo Girl

by Natasha Boyd






A historical fiction account of how a teenage girl produced indigo dye, which became one of the largest exports out of South Carolina, an export that laid the foundation for the incredible wealth of several Southern families who still live on today. Set between 1739 and 1744, based on the life of Eliza Lucas.
NORPAC Mission to Washington
April 25th
Mission to Washington

Wednesday, April 25, 2018


NORPAC's Mission to Washington is an annual event where we bring close to a thousand citizen activists to Washington, DC, in order to advocate for a stronger U.S.-Israel relationship with Members of Congress.
Mission attendees are bused (or can use their own transportation) to Washington in the morning, and arrive at the Warner Theatre where they attend a brief plenary session with presentations by Congressional leadership. Afterwards, individuals converge to their assigned groups - usually of 4 to 6 people - and meet with Members of Congress and their staff to discuss this year's talking points regarding pressing legislation on U.S.-Israeli concerns.
The event wraps up the same day in the early evening, and transportation is provided to get back home.
Contact Eliane Levy at 973-422-1705

for more information.
Yiddish Class
Wednesday Evenings
Updating

Cholim List

Prayer for the Ill