to develop the business talents, capabilities, and leadership skills of women entrepreneurs
and empower women to become fun, fabulous, fearless females.

ecewsc.com
ECEW Newsletter
Monthly Update
November 1, 2010
Carol Williams, Founder ECEW
Greetings!
Welcome to year four of ECEW. I want to thank our out going President, Ellen Stebbins, for all of her hard work and energy that she has put forth in helping ECEW to become a dynamic, well-run organization that seeks and engages a diverse and growing membership.
Ellen has shown us the importance of social media to grow our businesses. She also worked as PR chair to keep our web page up to date and keep our members notified of upcoming ECEW events.
Thanks for the endless hours you have put forth to help ECEW grow and prosper!
We are now looking a head to 2011 to bring more networking opportunities and events. Stay tuned for more..... Carol

Welcome, Phyllis Sheffer
2011 ECEW President



Phyllis Sheffer, President ECEW

Phyllis Sheffer is the co-owner of Phylli Phlops and a former owner of one of the largest Food Brokerage Companies in the country. She is also a retired Account Executive from The Pillsbury Company where she managed a sales team, implemented category management plans and efficient assortment and unsaleable policies for over $20.3 million in annual sales.

Welcome Pat Eardley
2011 Vice President



Pat Eardley, Vice President

Pat Eardley, owner of Pat Eardley, HR Advisor is a human resources consultant for small business owners. She has over 16 years of experience as a recruiter, trainer, and executive, with a diverse background of industry experience in retail, telecommunications, hospitality and manufacturing. She is a member of the Society for Human Resources Management and has served as a past Vice President. As Vice President of ECEW, Pat will be dedicated to the growth and development of ECEW and the businesses of its members.

Past President's Farewell



Ellen Stebbins

Dear ECEW Members,




It has been a great pleasure and honor to serve as your President in 2010. You are an amazing group of women who have touched me in many ways! This experience has been very rewarding and I appreciate the opportunity to learn and grow with each of you.




Your new President, Phyllis Sheffer, will lead ECEW with Carol's vision of empowering each of you to become fun, fabulous, and fearless women so you can reach your dreams in life!




ECEW is near and dear to my heart and I look forward to seeing you at an event soon!




Yours In Success,

Ellen Stebbins

Membership Committee Gearing Up for 2011
Kimberly Robertson & Lauren Daucher take the helm.




Kimberly Robertson

,

Out N About For You

&

Lauren Dauscher

,

Lowcountry Power Pilates

, have volunteered to co-chair the membership committee.

ECEW Membership Committee's mission is to encourage and facilitate the growth and integrity of ECEW. Our duties include greeting and registering all guests at ECEW events as well as providing information about ECEW and membership. The ECEW Membership Committee is pleased to announce that we are implementing a Member of the Month program as well as Member of the Year. Details will be available soon so be on the lookout so you can learn how YOU can become Member of the Month and maybe Member of the Year! If you are interested in serving on the Membership Committee please contact Lauren Dauscher or Kimberly Robertson, info@ecewsc.com




Volunteers Wanted for Leadership Positions


Positions on ECEW Board of Officiers and Steering Committee are open for 2011.

Secretary
Public Relations Chair
Ways and Mean Chair
Events Chair
Steering Committee Secretary
Newsletter Editor

If interested email us ,info@ecewsc.com.
ECEW Christmas Party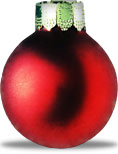 Circle December 9 on your calendar and plan to join us for our annual
ECEW Christmas party.
December 9
7-9pm
Bambu Restaurant

Coleman Blvd. MP