This week's focus point
-
Valentine's Day Special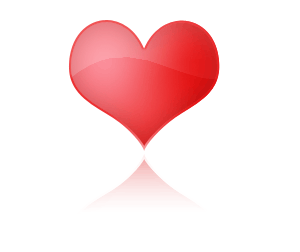 If you were like me, Valentine's Day in grade school was a huge deal. You had to go out and buy a whole bunch of flimsy cards (or actually your mom did), make sure there was one for everyone (as a guy this was kind of weird), and then pass them out to everyone (while everyone else did the same thing). If you forgot, it was like a plague had been put on you and your mother would be banished from the PTA (not really, but it was awkward). I don't know if they still perform this Valentine's Day ritual in school, but the memory of it is still clear in my mind.
I guess in the end it's about giving you an opportunity to tell your classmates you care. As an adult, it's a chance to tell your significant other you care. How often do you tell your employees, co-workers, and clients you care? Now I'm not suggesting you run out and buy flimsy Valentine's Day cards to hand out today. However, what I am saying is that we all have a need for validation. We all have a need to know that someone else appreciates and cares about us. It's easy to get caught up in the day to day and miss opportunities to say "thank you," or to simply acknowledge others. This Valentine's Day, perhaps it's a good opportunity to do just that with those you spend the most time with.
Happy Valentine's Day and
THANK YOU
for being a part of my community!
This week's quote -
"Three rules of work: Out of clutter, find simplicity. From discord, find harmony. In the middle of difficulties, find opportunity."
-
Albert Einstein


Privacy Statement: Our subscriber lists are NEVER rented sold or loaned to any other parties for any reason.



If you prefer not to receive this weekly memo, but want to remain on our newsletter list, PLEASE contact me at dan@danweedin.com rather that unsubscribe. Unsubscribing will take you off all lists.